If you have been sent this link by a friend, or have come across it on the internet, sign up here
Bringing light where there is darkness and hope where there is despair."

May 29th, 2020

Last week's report and all previous reports

COMMENTARY: EXPANDING OUR WORLDVIEW
A recent Ipsos poll reveals that more than six in ten Americans (57%) believe there is life on other planets. Moreover, nearly half (45%) agree that UFOs exist and have visited the Earth. Fifty years ago the generally accepted view was that we were alone in the Universe, but since then more and more people have been influenced by an accumulation of evidence.

First, there are the new discoveries about the unimaginably huge size of the universe. Second, there is the evidence that has emerged from The Disclosure Project (May 2001) in which over 500 government, military, and intelligence community witnesses have testified to their direct, personal, first-hand experience with UFOs, ETs, ET technology, and the cover-up that keeps this information secret. This work has now been expanded by Dr. Stephen Greer's other projects (see Sirius Disclosure).

While some things are still controversial, what cannot be denied is that human consciousness has expanded exponentially in the last fifty years. We need to remember that science is primarily a method of investigation and be open to integrate newly emerging discoveries if they are supported by the evidence.



DAN DRASIN'S VIDEO - I'M A SKEPTIC
A five-minute computer-animated movie that dramatizes the difficulties scientists working in controversial new fields face from skeptical colleagues who refuse to examine the evidence.





THE WAY WE SEE THE WORD IS CHANGING. This video features leading researchers and thinkers in the field of consciousness and psi phenomena, including prominent researcher Dean Radin, Roger Nelson from The Global Consciousness Project, Robert Jan and Brenda Dunne from The Princeton Engineering Anomalies Research Laboratory, physician and author Larry Dossey, and biologist Rupert Sheldrake.





INSTRUMENTAL TRANSCOMMUNICATION (ITC)


Since about 1980 psychic researchers have claimed that contact with people who have died has been made via radio, over telephones, on television, on answering and fax machines and computers. This extended voice contact is called Instrumental Transcommunication (ITC) or Extended ITC or even Trans-dimensional Communication. The contact is repeatable, has occurred in laboratories throughout the world, and is being studied by scientists. Read more.



SONIA RINALDI EXPLAINS HER WORK
For the last 30 years, Sonia Rinaldi, based in Sao Paulo, Brazil, has been working with Instrumental Transcommunication (ITC). Like virtually all afterlife researchers, she has been getting no outside funding. These days she is working with two transmitting stations from the spirit world. She has been successful in recording clear messages in English and Portuguese from deceased children as well as spectacular visual images of them. She has also been able to obtain on tape clear recordings of voices of people who are in a coma or suffering from Alzheimer's or similar diseases. This work is at the cutting edge of science and has many practical applications.





WHAT ONE SCIENTIST CONCLUDED FROM EXPERIENCES OF ONENESS
Dr. Stan Grof studied unitive

experiences for more than 40 years. Using both LSD and holotropic breathwork, the technique he developed, he routinely witnessed people being "flooded with new information on a variety of subjects...(including) profound psychological insights concerning our personal history, unconscious dynamics, emotional difficulties, and interpersonal problems…(and) extraordinary revelations concerning various aspects of nature and the cosmos that transcend our educational insights and intellectual background." (Grof 1998, p. 7).
On the basis of his research, he concluded that:
"Our universe that appears to contain countless myriads of separate entities and elements, is in its deepest nature, just one being of immense proportions and unimaginable complexity." (Grof 1998, p. 39). Read more.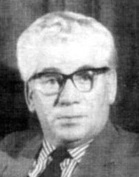 RELIGIOUS BELIEFS IN THE AFTERLIFE When a person stops using the body, everything about his or her thoughts, attitudes, personality, and beliefs remains the same. Some retain their religious beliefs for years or decades when they leave the body.

The speakers in Leslie Flint seances describe people who cling to the religious beliefs which they held while on the Earthly plane. They have not evolved spiritually to leave their beliefs behind, although Flint's guide, Dr. Marshal, assures us that they will eventually grow beyond them. Some are in groups waiting for "the rapture" and the second coming of Christ when they will be caught up to heaven. Read more.



INTERVIEW WITH JEAN SKINNER
Jean Skinner was a spiritualist medium who had the rare gift of transfiguration in trance. This is a form of physical mediumship in which ectoplasm from the body of the medium forms immediately over the medium's face, like a mask. In this interview, she described her career and insights. She did write a book called The Face Beyond the Face, which unfortunately is out of print - if anyone has a copy they want to sell, please let us know.





THE GREAT PSYCHIC HISTORIAN, ARTHUR

FINDLAY He was a writer, an accountant, a stockbroker, and a Wessex magistrate, as well as a significant figure in the history of the religion of Spiritualism. He authored a number of brilliant books, including The Curse of Ignorance: A History of Mankind, written over seven years. One of his greatest contributions to the understanding of the afterlife is the book On the Edge of the Etheric - Survival Scientifically Explained. It is a book we highly recommend for people trying to understand how and why spirit communication takes place.

In his will, Arthur Finlay left his home, Stansted Hall, to the Spiritualists' National Union. It is now the home of the famous Arthur Findlay College.




WHAT HAPPENS TO THE SOULS OF THOSE WHO DIE SUDDENLY? Another wonderful short video from our friend Alberto Oyarvide who has a gift in making information come alive. Here he shares the experiences of a spirit who died suddenly who communicated through medium Leslie Flint. In Spanish with English subtitles. Check out his youtube channel.








WHAT IS MEANT BY 'TWIN SOULS' (SOUL MATES)? "Twin souls are when the affinities, which are the two halves of the perfect whole, come together. There are affinities for every soul in the universe, but they do not often meet in the same incarnation. Where there are souls, complementary to one another, who have earned the right to meet the other half of its being in one incarnation, there you truly achieve heaven on earth. Twin souls are what the word entails, a likeness between two similars. They are at the same stage of growth and evolution and thus will go forward together." (from highly credible afterlife teacher Silver Birch, 'The Soul Cannot Die' in Lift Up Your Hearts)





THE DAVENPORT BROTHERS - MEDIUMS OR MAGICIANS? The Davenport Brothers, Ira and William, were a controversial sensation in Victorian times. Skeptics claim that they were simply magicians doing simple tricks. Others like researcher Michael Tymn look more closely at the evidence in his article "Were the Davenport Brothers Mere Humbugs?"





NEXT WEEK'S AFTERLIFE ZOOM GROUPS

Sunday 31st May 2020

Live One to One talks with the spirit world with Inge Crosson - Trance talk with Jimmy through medium Gary Mannion. This is your chance to get answers about life in the spirit world from someone living there.

Sydney time 7 p.m.
Auckland time 9 p.m.
New York time 5 a.m.
London time 10 a.m.
Rome time 11 a.m.
Check the time in your city
Co-ordinator: Karyn Jarvie karynjarvie@ozemail.com.au
https://zoom.us/j/6123708172



Global Gathering
Our guest on the Global Gathering next Sunday will be Dr. Susan Barnes, who has been doing some fascinating research on the Davenport Brothers (see item above) using newly acquired documents. She will be discussing how the controversy over their work mirrors controversy over physical mediumship today.

Check the time in your city
Los Angeles 2 p.m. Sunday
Phoenix 2 p.m. Sunday
Chicago 4 p.m. Sunday
New York 5 p.m. Sunday
London 10 p.m. Sunday
Rome 11 p.m. Sunday
Sydney 7 a.m. Monday
https://zoom.us/j/7595442928


Monday 2st June 2020

NEW GROUP Dream circle with Kim Parker
A small group of 15 meets fortnightly - to share and explore the meaning of their dreams.
Los Angeles 2 p.m. Monday
Phoenix 2 p.m. Monday
Chicago 4 p.m. Monday
New York 5 p.m. Monday
London 10 p.m. Monday
Rome 11 p.m. Monday
Sydney 7 a.m. Tuesday
https://zoom.us/j/7595442928
Email: Kim at kmrainbow57@yahoo.com


Wednesday 3rd June 2020

Physical mediumship development group
8 p.m. Central time; 9 p.m. New York; 6 p.m. Pacific Time;
The group is now admitting new members.
Participants sit in a darkened space in their own homes; the group has been going for some time and members are experiencing phenomena.
https://zoom.us/j/4381898190
Contact Rob Blackburn (rkblack@mtco.com) or Craig Hogan (r.craig.hogan@afterlifeinstitute.org) before joining the group.


Automatic Writing and Mediumship Discussion
Share resources and discuss what participants are experiencing
1st and 3rd Wednesdays, 5:30 p.m. Pacific Time
Next meeting Wednesday 20th May 2020
https://zoom.us/j/7595442928
Coordinator: Sheila Lowe sheila@sheilalowe.com



Saturday 2nd June 2020

Love After Life
Rebuilding a happy, fulfilling relationship with our **ROMANTIC** soul-mates / twin-flames who have crossed over.
Every Saturday (US TIME)
Online via our own Zoom Group, must be a member of the FB group 'Love After Life'
Coordinators: William J. Murray wjmurray@design249.com


More details of meetings

Videos of past Global Gatherings



INTERVIEW WITH MATIAS DE STEFANO
Jannecke Øinæs (known for Wisdom from North) interviews Matías De Stefano, who was born in Argentina in 1987. He claims that, from the moment of his birth, he remembered everything he did before this incarnation and could access the Akashic Records to understand how the Universe works.




WHAT MATTERS IS HOW WE DO WHAT WE DO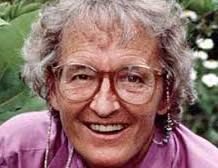 "The absolutely only thing that matters is love. Everything else, our achievements, degrees, the money we made, how many mink coats we had, is totally irrelevant. It will also be understood that what we do is not important. The only thing that matters is how we do what we do. And the only thing that matters is that we do what we do with love." Elisabeth Kubler-Ross



HOW AN UNEXPECTED KINDNESS CAN CHANGE ANOTHER PERSON'S LIFE Professor of Neurosurgery, James Doty, M.D., tells a touching story of how one interaction can alter the course of a person's life.




See Victor on Video
* Subscribe to Victor's Youtube Channel:
* What Happens When you Die
* Afterlife and Science
* Near Death Experiences- Evidence of the Afterlife?
* What You Must Know Before You Die
* David Thompson's Materialization
* Million Dollar Challenge
* The Afterlife on Trial
* A Lawyer on the Afterlife
* Suicide is not the answer
* Religion and the Afterlife
* Ghosts- Randi and closed minded skeptics when they die
* Zwinge Randi's Challenge Exposed ... Lawyer Explains
* Why Professor Richard Dawkins is Wrong
* God--the Evidence (Without Religion)
* Afterlife Without Religion
* Skeptics Demolished
* Afterlife Objections Demolished
* Ghosts- Randi and closed minded skeptics when they die
* Victor Zammit speaking at Speakers Corner
* Materialized Houdini speaks to Victor





FEEDBACK: (Three only).
1) "There are some great videos in this newsletter, thanks, Victor." Ann

2) "Victor, I have never told you this, but your weekly reports fill me joy and hope for the peace of an eternal life. I think you bring hope and joy to so many with this important work." Carolyn

3) "I loved reading about George Chapman; he & I exchanged update letters when he was sending monthly remote healing to me during the late 90s. He was a really lovely kind person. The artist's impression pic, is the one I have a print of." Linda

THERE IS MAGIC IN THIS MUSIC A duet between Elvis Presley and Celine Dione. The magnificent music 'IF I CAN DREAM' has the most beautiful, symbolic, highly spiritual lyrics. You have to remember that there is camera magic for this version to have occurred since Celine Dion was only nine years old when Elvis died.
"If I Can Dream"
There must be lights burning brighter somewhere
Got to be birds flying higher in a sky more blue
If I can dream of a better land
Where all my brothers walk hand in hand
Tell me why, oh why, oh why can't my dream come true
There must be peace and understanding sometime
Strong winds of promise that will blow away
All the doubt and fear
If I can dream of a warmer sun
Where hope keeps shining on everyone
Tell me why, oh why, oh why won't that sun appear
We're lost in a cloud
With too much rain
We're trapped in a world
That's troubled with pain
But as long as a man
Has the strength to dream
He can redeem his soul and fly
Deep in my heart there's a trembling question
Still I am sure that the answer gonna come somehow
Out there in the dark, there's a beckoning candle
And while I can think, while I can talk
While I can stand, while I can walk
While I can dream, please let my dream
Come true, right now
Let it come true right now
Oh yeah

Whilst we encourage and we publish many papers and reports by afterlife researchers, we are not in a position to guarantee the accuracy of all claims. We accept the imputed claim that the afterlife and paranormal research done by the researchers is done in good faith. ALL WORK IS COPYRIGHT BY THE CONDITIONS SET AT THE GENEVA CONFERENCE ON COPYRIGHT.