July 3rd, 2020


Last week's report and all previous reports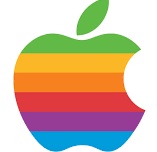 IPAD and MAC USERS The browser Safari does not naturally support all video formats, so you may see a space where the videos should be. Try using the browser Google Chrome or, for more security, Brave, which is based on the same software "engine" as Chrome, but blocks ads and trackers.




BRILLIANT EVIDENCE FOR THE AFTERLIFE Can you imagine having a two-way conversation with your 'dead' partner where they speak in their own voice for half an hour? You talk about people you both know and things that are happening in both your lives. Their voice is loud and clear and independent of the medium, and it can be heard by the other people in the room. The conversation is even tape-recorded.

This is what happened to Dr. Dinshaw Nanji, an Indian Doctor who lived in Sweden, when he traveled to London in 1971 to sit with Leslie Flint, the famous direct voice medium. Dr. Nanji's wife, Anni, had died five years previously, and he was desperate to contact her. After that first session, he continued to travel to London twice a year for further sessions for the next 12 years until he was too frail to travel.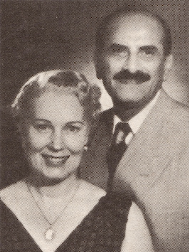 Fortunately, we have more than 66 remarkable tapes of their sessions. They talk in casual conversation like any married couple. Anni tells her husband that she now looks about 20 years old and that he will also be young again when he joins her. She says he comes to visit her often when he is asleep and cannot understand that he does not remember. Dr. Nanji said: "This wasn't someone impersonating my wife, it was my dead wife who knew so many things unknown to the medium, Leslie Flint. If you want to learn details about the life that awaits you, listen to some of these remarkable tapes online.

ONE OF THE MOST PROFOUND NEAR-DEATH EXPERIENCES EVER After suffering from terminal brain cancer in 1982, Mellen-Thomas Benedict died. He showed no vital signs for 90 minutes but had one of the most profound near-death experiences ever documented. During that time he learned that "we are part of the same soul, fractaling out in many creative directions, but still the same." Read a summary of his experience. In the interview below, he talks about the positive future for humanity that he learned about through repeated returns to the light.


Mellen-Thomas Benedict on Coast to Coast am



PROFESSOR CHARLES TART ON SCIENTISM
"Because

people caught in scientism have an a priori cognitive and emotional attachment to a totally materialistic worldview, they won't really look at the data about psi phenomena, OBEs, or NDEs, which imply a spiritual, nonmaterial side to reality. If forced to look at some of the data, they ingeniously try to explain it away, to trivialize it so that it doesn't really have to be dealt with." Read Michael Tymn's excellent interview with Professor Tart.



IRELAND'S MOST BRILLIANT MEDIUM? Keith Parsons has produced some wonderful documentaries about afterlife research. The most recent is about Geraldine Cummins. She was famous for automatic writing that displayed impressive information about the lives of people, both unknown and famous. Perhaps most interesting from a research perspective was a book The Road to Immortality dictated by the afterlife researcher Frederick Myers describing the different levels of the afterlife. You can see a full list of Keith's videos here.


Geraldine Cummins, The Irish Medium. Keith Parsons


A MOST IMPORTANT MODERN STUDY OF APPARITIONS Dr. Erlendur Haraldsson is a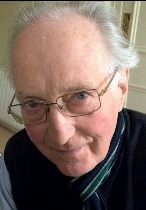 professor emeritus of Psychology from the University of Iceland who is a giant in the field of afterlife research. In a recent book, he reports on a survey he conducted with 450 people who reported contact with a deceased person. The great majority (67%) said that they had visual contact. The cause of death was known and verified by checking official records for about 80 percent of the cases; in 30 percent of these cases, the person had died violently. The percentage of violent deaths in the study was almost four times higher than the percentage of death by violence in Iceland during the relevant period. Read examples from The Departed Among the Living.



THE PADGETT MESSAGES
James Padgett was a devout Methodist lawyer, based in Washington D.C. whose wife Helen died in February 1914. He decided to try to contact her and learned that he could receive automatic writing. He did receive communications from his wife and then from historical figures and spiritual masters. By the time he died in 1923, he had received 1,200 messages. His legacy has been kept alive through the efforts of others. Read more about the Padgett messages.


Spirit Messages known as the Padgett Messages
THE IMPORTANCE OF DEATHBED VISIONS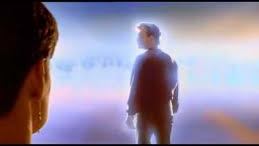 • family members who know about the visions of the dying are known to spend more time at the dying person's bedside.
• spiritual visions empower the dying patients making them realize that they have something to share with others
• spiritual visions remove all fear of dying in the patient and are enormously healing to the relatives
• they can prevent burnout on the part of nurses and doctors
• if attended to, they can dramatically reduce wasteful medical procedures that are often painful to the patient. He claims that 30-60% of the American health care dollar is spent in the last few days of a person's life, and 'most of it is spent in useless procedures that do nothing to prolong life' (Morse 1994: 136).


ELAINE THORPE TRANCE MEDIUM
Elaine Thorpe is a trance medium who channels her twin soul, Jonathan Hunter, who lived and passed away in the nineteenth century. Before and after she channels her "twin flame", she sounds completely different.


Elaine Thorpe Trance Medium: Spirit Life & Being Present
GUIDED AFTERLIFE CONNECTIONS Many people are able to have direct communication with their loved ones in the afterlife. Guided Afterlife Connections can be facilitated by psychotherapists in their offices. They are over 95% successful, and they reduce grief from an average of 9.42 on a 10-point scale to an average of 1.41 in one session. Self-guided Afterlife Connections use a procedure available free on the Internet. Anyone can go through it in their home at any time. It is 86% successful in helping people have connections. Read more.



MARK IRELAND ON MEDIUMSHIP, BEREAVEMENT AND HOW TO CHOOSE A GOOD MEDIUM For nearly six years, Mark Ireland has been testing mediums under double-blind conditions. In this process, only mediums capable of providing accurate information that is statistically significant and meaningful to the sitter have been certified. During his talk, Mark will review the testing process, share some intriguing findings, and explain how you should approach participating in a reading as a sitter. At the 30 minute point, he talks about how to be a good sitter. See Mark's list of certified mediums.


Mark Ireland on Mediumship, Bereavement and How to Choose a Good Psychic Medium


AFTER-DEATH COMMUNICATIONS

Professor Sylvia Hart Wright considered herself an agnostic until her husband died and she began to sense unmistakable signs of his presence. Then three solidly rational people whom he'd known confessed to her that, since his death, they, too had sensed him. She began to make notes of her experiences and to interview others who also had after death contacts. This led to her book When Spirits Come Calling: The Open-Minded Skeptic's Guide to After Death Contacts. Since that time, she has written this very useful research paper "Over a Century of Research on After-Death Communication."



SOME THOUGHTS ABOUT SOUL MATES Hans Wilhelm is the author and illustrator of 200 books for all ages ,with total sales of over 40 million copies in 30 languages. As a mystic, he inspires audiences around the world with his life-affirming concepts to connect with their own inner wisdom. His popular YouTube videos have become an important source of inspiration and help for over 10 million viewers.

5 Soul Mates by Hans Wilhelm



THE STRANGE CASE OF MRS SMITH'S NIGHTMARES In 1962, Mrs Smith went to see Dr. Arthur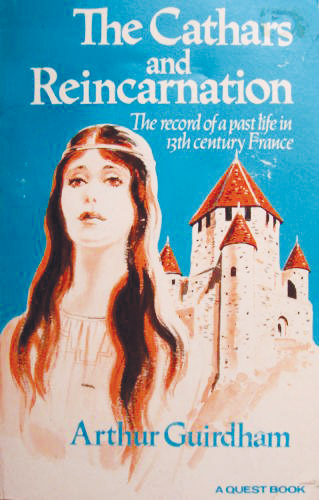 Guirdham in a hospital's outpatient department, where Dr. Guirdham worked as a psychiatrist. She was seeking treatment for a recurring nightmare she had experienced occasionally since her teens; now it was coming two or three times a week. In her dream she was lying on her back on the floor while a man approached her from behind. She did not know what was going to happen but was absolutely terrified. Although Dr. Guirdham remained calm and professional, he had to hide his surprise while listening to his new patient because he had been having the same nightmare for more than 30 years. Read more.



NEXT WEEK'S AFTERLIFE ZOOM GROUPS

Sunday 5th July

Global Gathering. Bringing together people interested in afterlife and consciousness research from U.K. and Europe, USA and Australia. All welcome. Join us as we welcome our guest, Dr. Janet

Piedilato, a transpersonal psychologist and a complementary healthcare consultant who has spent a lifetime experiencing and studying the value of altered states as represented by visionary, dream, and shamanic experiences. Janet holds a doctorate in biology from New York University and a doctorate in transpersonal psychology from Saybrook University where she studied with Dr. Stanley Krippner, world-renowned dream psychologist, and Dr. Eugene Taylor, Harvard scholar and William James authority. She has led shamanic studies at international centers such as the prestigious Institute for Ethnobotany and Shamanic Studies in Belize.
Check time in your city
IN THIS LINK
Los Angeles 2 p.m.
Phoenix 2 p.m. Sunday
Chicago 4 p.m. Sunday
New York 5 p.m. Sunday
London 10 p.m. Sunday
Rome 11 p.m. Sunday
Sydney 7 a.m. Monday
https://zoom.us/j/7595442928


Tuesday 7th July, 2020

Psychic and Mediumship Development Group
Time: 8 p.m. New York; 5 p.m. Pacific; 10 a.m. Sydney Wednesday
First Tuesday of the Month.
As the group is experiential, people will be doing exercises and meditation the meeting is capped at 20 participants, and the door shuts at 10 mins past the hour.
Coordinator: Karyn Jarvie karynjarvie@ozemail.com.au>
https://zoom.us/j/7595442928

Wednesday 8th July, 2020
Physical mediumship development group
8 p.m. Central time; 9 p.m. New York; 6 p.m. Pacific Time;
The group is now admitting new members.
Participants sit in a darkened space in their own homes; the group has been going for some time, and members are experiencing phenomena.
https://zoom.us/j/4381898190
Contact Rob Blackburn (rkblack@mtco.com) or Craig Hogan (r.craig.hogan@afterlifeinstitute.org) before joining the group.
Saturday 11th July, 2020

Love After Life
Rebuilding a happy, fulfilling relationship with our **ROMANTIC** soul-mates / twin-flames who have crossed over.
Every Saturday 2 p.m. Central time
Online via our own Zoom Group, must be a member of the FB group 'Love After Life'
Coordinators: William J. Murray wjmurray@design249.com
More details of meetings

Videos of past Global Gatherings
HELL AS AN INVENTION OF THE CHURCH
John Shelby Spong
, a retired Episcopal bishop from Newark, N.J., talks about why Christianity must change its view of hell. Spong is one of the leading spokespersons for liberal Christianity.
'
Hell' as an invention of the church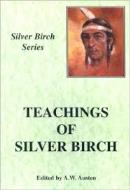 TEACHINGS OF SILVER BIRCH

"We never say to you: "Do not use your reason: have faith only." We say: "Use that which the Great Spirit has given you. Test us. Examine us. If aught that we say is debasing, cruel or immoral, then reject us. If we seek always to teach you to live nobler lives, lives of greater self-sacrifice and of idealism, then surely that demonstrates that the hallmark of the Great spirit is stamped upon our teaching." p. 29.


See Victor on Video
* Subscribe to Victor's Youtube Channel:
* What Happens When you Die
* Afterlife and Science
* Near Death Experiences- Evidence of the Afterlife?
* What You Must Know Before You Die
* David Thompson's Materialization
* Million Dollar Challenge
* The Afterlife on Trial
* A Lawyer on the Afterlife
* Suicide is not the answer
* Religion and the Afterlife
* Ghosts- Randi and closed-minded skeptics when they die
* Zwinge Randi's Challenge Exposed ... Lawyer Explains
* Why Professor Richard Dawkins is Wrong
* God--the Evidence (Without Religion)
* Afterlife Without Religion
* Skeptics Demolished
* Afterlife Objections Demolished
* Ghosts- Randi and closed-minded skeptics when they die
* Victor Zammit speaking at Speakers Corner
* Materialized Houdini speaks to Victor



FEEDBACK (Three only).
1) "Thank you, Victor for this wonderful Friday morning reading this report of yours. I love to read about Rita Goold seances." Rotsen

2) "Dear Victor & Wendy, Your weekly e-mail is now the highlight of my e-mails every week since I found your website, as directed by the universe. Thank you for all you do. We truly appreciate the both of you for your kindness and knowledge." John

3) "Absolutely loved the report and especially watching James van Praagh on Leslie Flint. Love the picture added to the email as well." Louise




HIGHLY INSPIRATIONAL MUSIC:


Scientists also have confirmed that music definitely provokes memories, as we all have experienced, to the point where we don't even have to hear a song. We just think of it and the memories flood in. Music has also been found to ease labor pain, reduce the need for sedation during surgery, make you smarter, and diminish depression. Read more...
So sit back, relax, and enjoy Celtic Woman's stunning energetic rendition of Orinoco Flow, the first hit for the fabulous Enya back in 1988.


Celtic Woman -- Orinoco Flow



Whilst we encourage and we publish many papers and reports by afterlife researchers, we are not in a position to guarantee the accuracy of all claims. We accept the imputed claim that the afterlife and paranormal research done by the researchers is done in good faith. ALL WORK IS COPYRIGHT BY THE CONDITIONS SET AT THE GENEVA CONFERENCE ON COPYRIGHT