March 1st, 2019


Last week's report and all previous reports


COMMENTARY: INTELLIGENCE AND SPIRITUALITY You would expect that highly intelligent people would realise that one day they are going to die and that it would be in their interest to seriously explore the possibility that there is an afterlife. We know there are many brilliant men and women like Emanuel Swedenborg and Sir William Crookes and many others who investigated and were convinced.

But sadly our Western higher education system focuses on developing intelligence and not spirituality. It is dominated by the outdated philosophy of reductionist materialism. Our young people are exposed to a culture which totally dismisses, and even ridicules, the idea of anything psychic, supernatural or spiritual.

They are not told about the volumes of accumulated evidence gathered using scientific method. The vast majority are not exposed to meditation or personal spiritual exploration of consciousness using what Grof calls 'the technologies of the sacred' that allow people to communicate with and explore other dimensions. Some, like Dr. Rupert Sheldrake in the next video, are fortunate to be awakened from the materialist trance by personal experiences.



DR. RUPERT SHELDRAKE EXPLAINS HIS JOURNEY AWAY FROM ATHEIST MATERIALISM Rupert Sheldrake, the author of The Science Delusion explains how using psychedelics, doing yoga and meditation and living in India opened him up to personal spiritual experiences and a new spiritual paradigm.





SIR WILLIAM CROOKES INVESTIGATED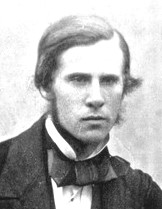 One of the greatest scientists who ever lived confirmed the existence of the afterlife after thorough investigations. He was a highly distinguished physicist and chemist who, among other things, discovered the element thallium. He conducted many detailed experiments in his own home with medium Daniel Home. He also investigated Catherine Fox, Florence Cook and Eusapia Palladino. Through his investigations, he became an advocate of the Spiritualist movement. He wrote Researches in the Phenomena of Modern Spiritualism and The Spiritualist. Read his first article announcing his discovery of a "psychic force" the Quarterly Journal of Science, January 1874.



SIR WILLIAM CROOKES SPEAKES THROUGH LESLIE FLINT William Crookes communicated through direct voice medium Leslie Flint in 1963. This is him speaking through an artificial voice box made from a substance taken from the medium's body.





DR. DIANE POWELL USES SERIOUS SCIENCE TO DEMONSTRATE PSYCHIC PHENOMENA Diane's book The ESP Enigma: A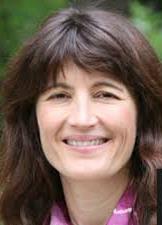 Scientific Case for Psychic Phenomena came out 4 years ago. Her current research focuses on autistic savants. Their abilities are so similar to psychic phenomena that they defy the current paradigm about the brain and consciousness, but unlike psychic abilities, theirs are accepted because they are reproducible. Her current project investigates savants who also report psi. She is also collaborating with her brother, theoretical physicist and artificial intelligent expert Ken Hennacy, PhD., on creating a model for understanding consciousness and the quantum world. Listen to her fascinating discussion with Alex Tsakiris.



DR ANABELA CARDOSO ON THE ROLE OF VOICE IN EVP In this, the 3rd in her recent series of videos, Anabela explains why radio noise is her favourite acoustic support for EVP. It not only contains a vast array of frequencies but may also be propitious for the communicators to start the Direct Radio Voices (DRV), which may allow for dialogue. The great pioneer of the electronic voices, Friedrich Jürgenson, had already been advised by his communicators to "use the radio" in his experiments (See Chapter 13 in his book Voice Transmission with the Deceased)





VOICES ACROSS THE VEIL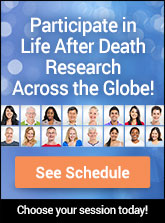 Would you like to go to a demonstration of mediumship where you are guaranteed to be chosen for a reading with a tested evidential medium?
Voices Across The Veil is a project created by Michelle Szabo and Dr. Dennis Grega (creators of Afterlife Data) to allow more people to experience after-death communications with experienced, reliable mediums at a reasonable cost. They set up and monitor small group online sessions. People are asked a short series of questions before and after each session. Cost of the session is around $40. Read more...



CHERYL PAGE TALKS ABOUT HER AFTER-DEATH CONTACTS Cheryl Page is a newcomer to evidence for the afterlife. After her partner was killed in an accident in 2017, she began receiving signs of his continued presence. Following advice from medium Suzanne Giesemann, she began daily periods of 'listening to spirit' and recording what came through. Soon she was getting clear evidential spirit communication. She is keen to help those who are new to the field to learn what is possible in after- death communication.





MAKE YOUR OWN AFTERLIFE CONNECTIONS The Self-Guided Afterlife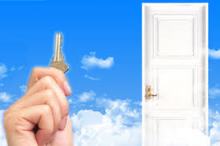 Connection procedure developed by Dr. Craig Hogan is a free training program that will teach you how to enter a state of mind in which afterlife connections can and do occur. They happen in 86% of the people who go through the training. The goal of the training is for you to learn how to enter the state of mind to connect with your loved one at any time, in any place. You won't need the meditation music or guidance provided during the training. When you sense your loved one's presence, you can quiet yourself and have a dialogue with them. Read more...



PROOF OF LIFE - SHEILA LOWE'S NEW BOOK AVAILABLE SOON ON AMAZON
Author Sheila Lowe writes:
"When my daughter was killed by her boyfriend in 2000, I began to research what happens next. It was a great comfort to learn that there is life after earth and the people we love are still very much involved with us. In 2017 I realized that I needed to write a book about a young woman who discovers she can communicate with the so-called dead. And then I realized that the young woman was Jessica from my book, What She Saw. And then, I was told by three different mediums that my daughter, Jennifer, would be channeling the book through me." Her book is now available for pre-order on Amazon in Kindle format.





NEXT WEEK'S ZOOM GROUP MEETINGS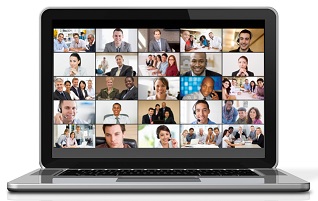 Check out the free online meetings for next week at victorzammit.com/zoom/


Try out the zoom room 24/7
click the link https://zoom.us/j/7595332928

Saturday, 2nd March 2019
* New meditation for healing group. Learn about spiritual healing and join us in a short meditation and healing prayer as we focus the group energy on healing ourselves, our loved ones and contribute to sending healing to the world. Rev. Peter Sparks and Wendy Zammit 3 p.m. New York Time; 12 noon Pacific time; 8 p.m. London time; 7 a.m. SUNDAY, Sydney time
* Love After Life with William and Mary Beth
Sunday, 3rd March 2019
* Australia/ UK/ Europe - Discussion with Karyn Jarvie
* Global Gathering with Michelle Szabo and Dennis Grega.
3 p.m. New York Time; 12 noon Pacific time; 8 p.m. London time; 7 a.m. Monday, Sydney time.
Topic: Voices Across the Veil and Afterlife Data
Monday, 4th March 2019
* Meditation and Intuition Development with Norma Turner
Wednesday, 6th March 2019
* Automatic Writing and Mediumship Discussion with Sheila Lowe
* Physical mediumship for new sitters and developing mediums with Craig Hogan and Rob Blackburn
Thursday, 7th March 2019
Psychic and Mediumship Development with Winter Brook Ryan
Saturday, 9th March 2019
* Energy Experiments with Keith Clark
* Love After Life with William and Mary Beth
FULL DETAILS AT www.victorzammit.com/zoom



ANGELS ACROSS THE USA AND OPEN TO HOPE Dr. Heidi Horsley talks with Alan Pedersen, singer, songwriter and bereaved parent, Mitch Carmody and Alan Sims, past Executive Director of The Compassionate Friends. They talk about how service to others through Open to Hope and Angels Across the USA has helped them overcome grief. The segment ends (at 24 mins) with Alan's song 'I chase Butterflies' from the album 'A little Further Along the Road'.





A MESSAGE FROM THE AFTERLIFE
"People who die are--in the early stages--just the same as those who live. They have shed a physical body that is all. They have not changed their individuality; their character is not altered. Their habits and traits and idiosyncrasies and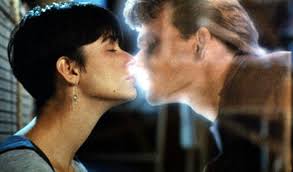 characteristics remain just as they were; the selfish still selfish, the greedy still greedy, the ignorant still ignorant, the deluded still deluded, until the process of spiritual awakening takes place.

This happened so many times that in our world there came the determination to fill the earth with some knowledge of reality...We have had to undo generations and generations of misrepresentations, ignorance, prejudice, lies, deception, aspersions, all the forces that have held millions of people in the darkness of subjection."
Silver Birch, The Seed of Truth p.126.


DO THE WORK YOU LOVE
"It is very important that you do only what you love to do. You may be poor, you may go hungry, you may live in a shabby place, but you will totally live. And at the end of your days, you will bless your life because you have done what you came here to do." Elisabeth Kübler-Ross The Wheel of Life p.280.





See Victor on Video
* Subscribe to Victor's Youtube Channel:
* What Happens When You Die
* Afterlife and Science
* Near Death Experiences- Evidence of the Afterlife?
* What You Must Know Before You Die
* David Thompson's Materialization
* Million Dollar Challenge
* The Afterlife on Trial
* A Lawyer on the Afterlife
* Suicide is not the answer
* Religion and the Afterlife
* Ghosts- Randi and closed minded skeptics when they die
* Zwinge Randi's Challenge Exposed ... Lawyer Explains
* Why Professor Richard Dawkins is Wrong
* God--the Evidence (Without Religion)
* Afterlife Without Religion
* Skeptics Demolished
* Afterlife Objections Demolished
* Ghosts- Randi and closed minded skeptics when they die
* Victor Zammit speaking at Speakers Corner
* Materialized Houdini speaks to Victor





FEEDBACK: (Three only)

1) "I love this, [last week's commentary] Victor! And it is so enormously helpful. When my fiance died many years ago I started receiving this beautifully calming and healing writing that would leave me, in the midst of terrible grief, peaceful for hours. When I finally asked 'who is this really' I got: 'it is you, call it your soul.' I never quite understood what that meant or heard anyone else talk about inspired writing being a soul gift until your article above. Thank you!!" Kaye
2) "I loved the 'Jim Carrey looks behind the illusion of individuality'. Really struck a chord!" Neil

3) "Dear Victor and Wendy, Some of the most enriching knowledge I get from your website every week is the rabbit hole I enter. I will watch one of your posted videos and it draws me into another related video of thought-provoking interest. Jim Carrey "Who am I" was a wonderful adventure this weekend." Thanks again. Mark.



BRILLIANT A CAPPELLA PRESENTATION
The sensational group Pentatonix presents a hauntingly beautiful rendition of 'The Sound Of Silence'. Every sound that you hear comes from a human voice. There are no instruments or background music. This talented group was formed in 2011. Their YouTube channel currently has over 16 million subscribers and 3.7 billion views.



Whilst we encourage and we publish many papers and reports by afterlife researchers, we are not in a position to guarantee the accuracy of all claims. We accept the imputed claim that the afterlife and paranormal research conducted by the researchers is done in good faith. ALL WORK IS COPYRIGHT BY THE CONDITIONS SET AT THE GENEVA CONFERENCE