COMMENTARY: THE SOLIDITY OF THE AFTERLIFE One of the reasons I enjoy watching the movie Astral City (also called 'Nosso Lar' or 'Our Home') is that it visually presents most powerfully the message that we have been getting from afterlife researchers for the last 250 years.

Emanuel Swedenborg (1688-1772) a brilliant scientist, inventor and scholar is considered to be one of the three smartest people who ever lived. He began having out-of-body experiences at the age of 55 and for the next 27 years he explored other dimensions. He claimed that in these realms he met everyone he had ever known who had died.

He wrote 18 books explaining that there are many different levels of existence where people live very pleasant and interesting lives, just as real as ours on Earth.

This work was revolutionary – at that time in the 1750s the Protestant teaching about the afterlife was that you float around on a cloud or go to a fiery hell where you burn for eternity. The Catholics added the option of purgatory which was still hell but not for eternity and your relatives could pay money to get you an early release.

But here was Swedenborg coming back and telling us that there are sections of the afterlife which are just like being alive, that people have bodies, they wear clothes, live in houses, go to concerts, walk in the woods, have plants and animals and that the environment responds to group thought. This is exactly what we are learning about the afterlife from modern electronic contacts.



THE MAKING OF NOSSO LAR One of the most successful Brazilian movies ever, Nosso Lar is based on a book sent from the afterlife by Dr Andre Luiz through the direct writing mediumship of Chico Xavier. It traces the afterlife experiences of a materialistic doctor (Andre Luiz himself) after his death. He wakes up to find himself in the lower astral (the Umbral) where he stays for several years before he sends out a prayer for help and is rescued. He is taken to one of the many receiving stations in the middle astral where he spends some time in a hospital and then begins exploring his new home. Watch preview of the movie.





THE PURPOSE OF LIFE AS REVEALED BY NEAR-DEATH EXPERIENCES AROUND THE WORLD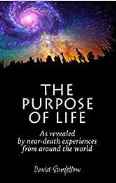 David Sunfellow writes: "This book is a collection of the best stories and quotes I have come across in 40-plus years of studying NDEs. It shines a bright light on the universal truths that are championed by NDEs and reveals, in life-changing technicolor, how to apply these truths to our everyday lives. This book was first published under the title 'Love The Person You're With'. All 60 chapters of that book are included in this one. 31 additional chapters have been added. The book is being published under a new title to reach more people. New content has been added to explore some topics in greater depth." Read more...



SONIA RINALDI SHARES HER LATEST RESEARCH WITH SANDRA CHAMPLAIN Sonia Rinaldi has been participating in research on Instrumental Transcommunication for over 30 years, getting trans-images and voices. She also shares a book she has written for children which aims to give them basic information about the existence of the afterlife You can support Sonia's research by purchasing one of the items at her Amazon Gift List Registry.





SWEDENBORG'S CONTRIBUTION TO MODERN SPIRITUALISM According to research done by Michael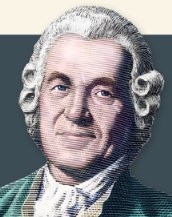 Tymn: "William Stainton Moses, one of the best known mediums of the 19th Century, was informed by spirit communicators that Swedenborg and Benjamin Franklin, working together on the other side, figured out how to communicate with the earth realm by the taps, raps, and table tiltings that kicked off the Spiritualism epidemic in 1848.

Swedenborg is said to have appeared to Andrew Jackson Davis, known as the "Poughkeepsie Seer," and contributed to his enlightenment, and to have communicated with French researcher Allan Kardec. He further collaborated with Francis Bacon in communicating much about the afterlife through the mediumship of Dr. George T. Dexter during the early 1850s.
Read Michael Tymn's fascinating article.



DO YOU HAVE A HOUSE IN HEAVEN?
Emanuel Swedenborg says yes. In this episode, host Curtis Childs from the Swedenborg Foundation focuses on Swedenborg's firsthand accounts of the afterlife. Learn how your house in heaven will reflect your mind, and will change as you go through changes.





DO THE DEAD CARE ABOUT HAVING A 'PROPER BURIAL'? While we have heard of cases where a spirit was concerned about this (see the case of Runki's leg) for most people who transition to the next life, the old physical body "is treated as something that is for ever done with. It has become utterly useless to them. It has been cast off, and our friends are never sorry to cast it off! What then becomes of it they are not the least bit concerned. They have no reverence for it....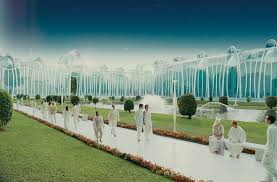 Who is there upon earth who has any deep respect and reverence for some old, useless, worn-out, shabby garment? It is finished and done with. Away with it, and let us see no more of it. In the spirit world we have a new garment, fresh and lovely it fits us perfectly, and it seems to our eyes faultless in form, color and mode." — Mons. High Benson speaking through the mediumship of Anthony Borgia recorded in 'Here and Hereafter', Chapt1, 1968



REMOTE VIEWING Master Remote Viewer Joe McMoneagle gives a Remote Viewing demonstration and interview to Paul Mckenna and his studio audience. He has been tested by government organizations and the CIA under laboratory conditions.





WHY GO VEGETARIAN OR VEGAN? More and more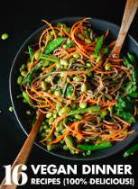 people are realising the benefits of a plant-based diet. Some just want to live longer, healthier lives. Others have made the switch to preserve Earth''s natural resources or from a love of animals and an ethical opposition to eating them. Fortunately there are now many resources available to help people who want to make the switch, either fully or one step at a time. Need inspiration? Check out the Top 100 Vegetarian Blogs And Websites To Follow in 2019
ALISON DUBOIS: RECENT READINGS IN SCOTTSDALE In Alison's recent seminar she brought through a mother, several fathers, and several sons. She shares all nine of the mediumship readings that she conducted last Saturday, June 1st.





DO WE REINCARNATE? BARRY EATON IS CONVINCED


Next Sunday's Zoom Global Gathering will be led by Sydney based astrologer, medium, and psychic intuitive Barry Eaton who shares his musings on the spirit world through his interactive internet radio station Radio Out There. Barry has studied mediumship at the Arthur Findlay College in the UK. He recently published 'Past Lives Unveiled' which was written with the invaluable assistance of Peter Smith, the International President of the Michael Newton Institute. He delves into areas such as experiencing life on other worlds, parallel dimensions, soul families and much more. Case studies include previously unpublished work by Michael Newton. Join us on Sunday at 5 p.m. New York.; 10 p.m. London; 7 a.m. Monday Sydney. https://zoom.us/j/7595442928


NEXT WEEK'S AFTERLIFE ZOOM GROUPS
Full details at www.victorzammit.com/zoom


Sunday 16th June 2019

New Developments in Physical Mediumship with Inge Crosson
Sunday 9 p.m. Sydney time
Co-ordinator: Karyn Jarvie karynjarvie@ozemail.com.au
https://zoom.us/j/6123708172

Global Gathering email books@victorzammit.com
2 p.m. Los Angeles and Phoenix; 4 p.m. Chicago; 5 p.m. New York.; 10 p.m. London; 11 p.m. Spain; 7 a.m. Monday Sydney
Topic: Reincarnation with Guest Barry Eaton
https://zoom.us/j/7595442928


Tuesday 18th June 2019

Development Group with Norma Turner njturner@earthlink.net
5 p.m. Phoenix Note moved from Monday
https://zoom.us/j/3499782616

Wednesday 19th June 2019

Automatic Writing and Mediumship Discussion
5:30 p.m. Pacific Time
Coordinator: Sheila Lowe sheila@sheilalowe.com
https://zoom.us/j/7595442928

Physical mediumship for new sitters and developing mediums
All are welcome to share their experiences related to physical phenomena.
Times: 7 p.m. Central time; 8 p.m. New York ; 5 p.m. Pacific Time; Coordinator: Rob Blackburn rkblack rkblack@mtco.com
https://zoom.us/j/4381898190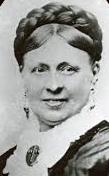 THE SEVEN PRINCIPLES OF SPIRITUALISM
In 1871 at a Spiritualist seance in New York, the spirit of Robert Owen (father of Robert Dale Owen) manifested with loud rappings and calls for the alphabet. He communicated that "he wished to give a set of Spiritual Commandments through Emma Hardinge Britten, if she would kindly submit to his control, whilst his son, Robert Dale Owen, should transcribe them as the entranced medium spoke.

These first principles, which were first dictated in 1871, were discussed and altered over time until they eventually became the Seven Principles of Spiritualism, adopted by the English Spiritualist National Union in 1887. They are:

1.The Fatherhood of God
2. The Brotherhood of Man
3. The Communion of Spirits and the Ministry of Angels
4. The Continuous Existence of the Human Soul
5. Personal Responsibility
6. Compensation and Retribution Hereafter for all the Good and Evil Deeds done on Earth
7. Eternal Progress Open to every Human Soul
Read more...



FRED HOLLOWS: ONE MAN'S VISION Frederick Cossom "Fred" Hollows, AC (9 April 1929 – 10 February 1993) was a New Zealand and Australian ophthalmologist who became known for his work in restoring eyesight for countless thousands of people in Australia and many other countries. It has been estimated that more than one million people in the world can see today because of initiatives instigated by Hollows and the The Fred Hollows Foundation which continues his work.





See Victor on Video
* Subscribe to Victor's Youtube Channel:
* What Happens When You Die
* Afterlife and Science
* Near Death Experiences- Evidence of the Afterlife?
* What You Must Know Before You Die
* David Thompson's Materialization
* Million Dollar Challenge
* The Afterlife on Trial
* A Lawyer on the Afterlife
* Suicide is not the answer
* Religion and the Afterlife
* Ghosts- Randi and closed minded skeptics when they die
* Zwinge Randi's Challenge Exposed ... Lawyer Explains
* Why Professor Richard Dawkins is Wrong
* God--the Evidence (Without Religion)
* Afterlife Without Religion
* Skeptics Demolished
* Afterlife Objections Demolished
* Ghosts- Randi and closed minded skeptics when they die
* Victor Zammit speaking at Speakers Corner
* Materialized Houdini speaks to Victor





FEEDBACK: (Three only).

1) "Thank you, Victor and Wendy, another great read today. It makes my Fridays .....great." Helen

2) "Friday Afterlife Report starts the day on Friday morning with good reading. Thank you to both of you, Victor and Wendy." Marion.

3) "Deep thanks as always. The video on intelligent design was indispensable to my research, and hearing Joan Baez brought back memories of hearing her in a little coffee house when I lived in Boston long ago." Analise.


HIGHLY INSPIRATIONAL MUSIC: "CHOIR" Something completely different. An interesting tribute by Guy Sebastian, a popular Australian musician and songwriter, to a close friend and musical collaborator who died recently (see backstory). He has created a joyous celebratory song that reminds us to stop postponing catchups with friends and make time to spend with them before their time runs out.






Whilst we encourage and we publish many papers and reports by afterlife researchers, we are not in a position to guarantee the accuracy of all claims. We accept the imputed claim that the afterlife and paranormal research done by the researchers is done in good faith. ALL WORK IS COPYRIGHT BY THE CONDITIONS SET AT THE GENEVA CONFERENCE