COMMENTARY: HAPPY EASTER - A CELEBRATION OF LIFE The northern hemisphere Spring Equinox is a

wonderful time to celebrate new life and the continuity of life. It is great to embody, in the rhythm of the culture, that a period of grief and loss is always followed by a period of rejoicing. But one thing we do need to change is the belief that Jesus was the only person to be resurrected from death. WRONG! Afterlife investigators tell us that every man, woman, and child who dies is IMMEDIATELY 'resurrected'. There is definitive inconvertible proof that we ALL retain our consciousness on crossing over and we continue to live, most of us in the Realm of the Light. We certainly do NOT stay unconscious underground waiting 'until Jesus comes to judge the living and the dead'. We ALL continue to live in the afterlife dimension - that's guaranteed!


THE GREATER PURPOSE OF MEDIUMSHIP
Listen to the message given to us through the physical mediumship of David Thompson. William, the spirit convener of the circle, materialised, walked around the room and conversed with us. He told us his purpose for communicating. Listen...



WHAT REALLY HAPPENS WHEN YOU DIE?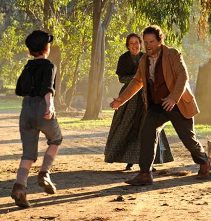 "One day after 'death' you will be the same individual as you were one day before it, except that you will have discarded your physical body. You will express yourself through your etheric body, which is a replica of the physical one. It does not, however, reproduce any of its imperfections. All disease and infirmities will be left behind. The deaf will hear. The dumb will speak. The blind will see. The cripple will be a cripple no longer.

You must try and understand that life in the spirit world is not dreamy or nebulous. It is full of activity. It is just as real as the life that each one of us lives here. We are accustomed to thinking of the material world as being real and solid, although actually, this is not so, as the science of physics proves. The things of the mind, or the spirit, seem to us shadowy and vague, but to those who live on the Other Side, the mental is the real and the physical is the shadow." They Shall Be Comforted by Maurice Barbanell and Silver Birch



THE MEANING OF THE NEAR DEATH EXPERIENCE Dr. Kenneth Ring talks with Jeffrey Mishlove about the implications of the NDE.





FROM WAY OF LIFE A book by that brilliant Scottish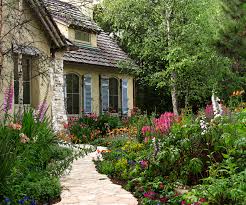 author, Arthur Findlay, Way of Life is based on conversations through a direct voice medium. with people living in the afterlife. They tell us that, in the early stages of astral life, we have a solid body and live in solid buildings.
"Yes, I am trying to explain how we build our home by deeds done in the body. Any little good I had done in earth life which had been a bit of a sacrifice to me, made my home, my beautiful home, more beautiful and any kind thought I had, any kind action I did, all went to the beautification of my Paradise of Peace, my home, my garden, in all its beauty, and the flowers I love tending as I used to in earth life."
p.159. Read WAY OF LIFE online (or download a pdf copy).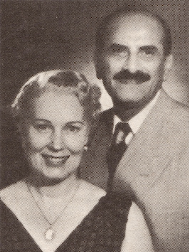 LISTEN TO DIRECT VOICE CONVERSATIONS BETWEEN A LIVING HUSBAND AND HIS WIFE IN SPIRIT Between 1970 and 1983, Dr. Dinshaw R. Nanji, a retired Indian doctor of chemistry and lecturer at Birmingham University, visited direct voice medium Leslie Flint twice a year for private sittings. Each time, he was fortunate to be able to communicate directly with his Swedish wife, Annie Ottilia Nanji, who had "died" in 1966. Here are just some of the recordings of their remarkable reunions.



MEDIUM BRENT ATWATER SHARES THE STORY OF DISCOVERING HER ABILITIES Medical intuitive and animal medium Brent Atwater has researched animals in the afterlife, animal life after death and pet reincarnation for almost 20 years. Her TV show, books, podcasts, blog, and Pet loss Facebook group are a popular animal life after death resource.





WHY THE TITANIC STORY STILL FASCINATES US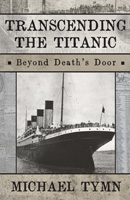 As we observe the 107th anniversary of the Titanic disaster this week I'd like to draw your attention to what I consider the finest book on the subject ever written. 'Transcending the Titanic' by Michael Tymn looks at the premonitions, apparitions, out-of-body experiences, telepathic communication among the living, and after-death communication by Titanic passengers. Most fascinating are the communications from William T. Stead, a colorful British journalist whose communications through mediums in the weeks following his death are among the finest evidence for the afterlife. Read Michael's recent blog post on why the sinking of the Titanic still fascinates us so much.


KEITH PARSONS' LATEST VIDEO: 'GIVING UP THE GHOST' A good number of people who have attended their loved ones at the point of death have noticed a mist, or smoke rising from the body either just before or just after death has occurred. What is this mist? In this presentation, Dr. Keith Parsons looks at the evidence. Watch more of Keith Parsons' afterlife videos.





DR. ANABELA CARDOSO ITC PIONEER Dr. Cardoso was a guest on last Sunday's Afterlife Zoom Global Gathering. For more than 20 years she has been communicating with voices which can be objectively heard through radio speakers in a form of ITC called the direct radio voice method. These voices were verified in a two year study where they were produced under tightly controlled conditions.





NEXT WEEK'S ZOOM GROUPS
Full details are at www.victorzammit.com/zoom

Saturday 20th April 2019
Love After Life - must be a member of the Facebook group Love After Life
The Sheri Perl Self Healing Workshop
Time Los Angeles 2 p.m.; Phoenix 2 p.m.; Chicago 4 p.m.; New York 5 p.m.; London 10 p.m. Spain 11 p.m. Sydney 7 a.m. Sunday.
https://zoom.us/j/7595442928

Sunday, 21st April 2019 Easter Day
NO MEETINGS

Monday 22nd April 2019
Meditation and Intuition Development with Norma Turner
5 p.m. Phoenix U.S. time https://zoom.us/j/3499782616

Tuesday 23rd April 2019
Spirit Art with Dr. Susan Barnes CSNU
https://zoom.us/j/8738817733
9:00 p.m. New York


Thursday 25th April 2019
Professional Group with Dr. Jane Bissler
Times: Sydney 7 a.m.; Los Angeles 2 p.m.; Phoenix 2.p.m.; Chicago 4 p.m.; New York 5 p.m.; London 10 p.m.;
https://zoom.us/j/7595442928

Saturday, 27th April 2019 Love After Life must be a member of the Facebook group Love After Life
.
WHAT IF YOU KNEW YOU HAD LIVED BEFORE AS A MEMBER OF A DIFFERENT RELIGION?
Naresh Kumar (a Hindu) had memories in childhood of his life as Mushir Ali, a Muslim who was killed when he was struck by a tractor. This reincarnation case was researched by Satwant Pasricha, Ph.D. Barbro Karlen, who was brought up as a Christian, remembers a life as Jewish Holocaust victim, Anne Frank. Walter Semkiw, MD, discusses these cases and claims that really understanding this aspect of reincarnation can create a more peaceful world.
DR. KONSTANTIN RAUDIVE KEEPS HIS PROMISE
Tom and Lisa Butler of the
Association Transcommunication
write about how, during a sitting with
physical medium David Thompson, Konstantin Raudive materialised. He told them that he continues to try to communicate in every way possible. "I will never give up," he said about his efforts to prove survival via transcommunication. He asked them to tell everyone that he was going to try to pass on a "code phrase" and wanted everyone who could, to record on October 27, 2010, at 10 pm. He was not specific as to time zone.
Tom and Lisa were on a plane traveling to England at the set time, but many ITC colleagues reported that they recorded Konstantin's name. Jutta Lebmann of the German VTF reported "...just in the beginning of the recording a high female singing voice announces 'Kommt Raudive' and then a male voice similar to Raudive's lifetime voice says 'Raudive ... kommt Raudive....', the messages are in German language." "Kommt" translates to English as "come."
"The promised code phrase was "Light 22" and we are happy to report that ATransC member Jayne Thompson succeeded using EVPmaker and crowd babble. The "light" is clearly discernable, but the "22" is a little more difficult to hear."
Read more...
OPERATION FREEDOM PAWS
We are told that spiritual service and developing the capacity for love are the real purposes of life so it's great to see CNN putting a spotlight on people who are devoting their lives to helping others. Watch the work of
Mary Cortani
with service dogs for veterans.
See Victor on Video
* Subscribe to Victor's Youtube Channel:
* What Happens When You Die
* Afterlife and Science
* Near Death Experiences- Evidence of the Afterlife?
* What You Must Know Before You Die
* David Thompson's Materialization
* Million Dollar Challenge
* The Afterlife on Trial
* A Lawyer on the Afterlife
* Suicide is not the answer
* Religion and the Afterlife
* Ghosts- Randi and closed minded skeptics when they die
* Zwinge Randi's Challenge Exposed ... Lawyer Explains
* Why Professor Richard Dawkins is Wrong
* God--the Evidence (Without Religion)
* Afterlife Without Religion
* Skeptics Demolished
* Afterlife Objections Demolished
* Ghosts- Randi and closed minded skeptics when they die
* Victor Zammit speaking at Speakers Corner
* Materialized Houdini speaks to Victor

FEEDBACK: (Three only).
1) "Thank you both, Wendy and Victor, for the amazing afterlife report. The Jeff Olsen NDE video was fascinating as was Jeff O'Driscoll's story regarding his experiences as a trauma physician. Keep up the great work much appreciated thanks." Maureen
2) "It is so wonderful to read, and to see the way the old mediums work, with accurate evidence of spirit communication in physical mediumship. So to read about this wonderful medium Alec Harris is great. Thank you, Victor and Wendy." Marion
3) "Wonderful evidence like that is truly life-changing as I'm so lucky to know - thanks to you and Wendy for keeping all this evidence for life after so-called death, very much alive!" Louisa
HIGHLY INSPIRATIONAL MUSIC: ANDRE RIEU'S VERSION OF ANNIE'S SONG
The words of this love song by John Denver are complemented by the colour and exquisite sounds of Andre Rieu's orchestra.
Lyrics
You fill up my senses
Like a night in a forest
Like the mountains in springtime
Like a walk in the rain
Like a storm in the desert
Like a sleepy blue ocean
You fill up my senses
Come fill me again
Come let me love you
Let me give my life to you
Let me drown in your laughter
Let me die in your arms
Let me lay down beside you
Let me always be with you
Come let me love you
Come love me again
Whilst we encourage and we publish many papers and reports by afterlife researchers, we are not in a position to guarantee the accuracy of all claims. We accept the imputed claim that the afterlife and paranormal research done by the researchers is done in good faith. ALL WORK IS COPYRIGHT BY THE CONDITIONS SET AT THE GENEVA CONFERENCE