November 2nd, 2018


Last week's report and all previous reports

COMMENTARY: ACCESSING THE 'TRUTH' ABOUT HISTORY We are sometimes asked about whether once we cross over we will get to know the truth about historical events, for example who really was responsible for the assassination of President John Kennedy. From reports from out-of-body experiencers and higher beings, this is possible on the higher astral levels.

"Many enjoy perusing our (afterlife) library of Earth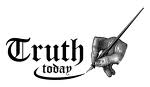 history. These books are fascinating compared to their Earth counterparts, because they contain the entire truth surrounding historic events. They not only tell what occurred in history as you think of it, but they reveal the complete sequence of events, embellished with all the deepest motives of the people involved. This is powerfully different from the history in your schools and universities,, and it holds many lessons about human nature." (Beyond the Veil, J Laddon 1987Ed. p.403).


DO WE HAVE A MORAL OBLIGATION TO PROTECT THE ENVIRONMENT? "Religious communities

across the world routinely view the earth - and each mountain, river and creature within it - as a divine creation, a precious gift. And when it is viewed as a divine creation, they draw strength from its beauty - the Hindu religion accepting the presence of the divine within nature and the Talmud asserting that simply seeing the creatures of the world causes humans to seek out God. In Islam, Allah's wisdom has ordained stewardship – khilafa - of the earth on human beings. Despite such teachings, science tells us that we have not been living up to such responsibilities." Read more...


EMINENT PEOPLE WHO WERE OPEN TO PSYCHIC PHENOMENA Dr. Keith Parsons has just released his latest YouTube video talk, this time about eminent people who were open to psychic phenomena. Check out Keith's other excellent videos about afterlife evidence.





INTERESTED TO TRY REMOTE VIEWING YOURSELF? The International Remote Viewing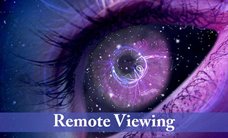 Association has resources, books, videos, a practice group and offers guidance from experts. If you want to try your hand at this art, they suggest the following: "Have a friend select several clear, interesting photos with strong shapes, lines, and colors, paste each on a plain white piece of paper, and seal each in a separate opaque envelope. Read more...



AL SULLIVAN'S EVIDENTIAL Out-of-Body Experience Al Sullivan was able to confirm being out of his body during surgery by being able to recall detailed events that happened while he was unconscious. His is one of more than 100 cases of people who had veridical (verifiable) experiences while unconscious or dead featured in the highly recommended book The Self Does Not Die.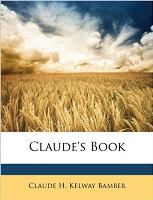 "GREAT SCOT! YOU DON'T MEAN I'M DEAD" Michael Tymn writes:
"November 11th will mark the 100th anniversary of the end of World War I. This blog post remembers one of the victims of the Great War, Claude Kelway-Bamber, a British pilot shot down in a dogfight with two German planes. His after-death communication with his mother suggests that Claude didn't immediately realize he was dead."
Read more about Claude.
Download a free copy of Claude's Book which contains detailed descriptions of the afterlife received through the mediumship of one of the most tested mediums of the twentieth century Mrs Osborne Leonard.



FASCINATING INFORMATION ON PHYSICAL MEDIUMSHIP Nicole De Haas, a mental and physical medium who organizes courses in mediumship at De Zwanenhof in The Netherlands, is a wonderful speaker. She shares some fascinating information about her recent sittings with materialisation medium David Thompson. Another sitter, Cheryl Page, describes a wonderful reunion with her partner that took place in a seance in Phoenix. Fascinating information about materialisation mediumship.





SPECIAL GUEST ON THIS WEEK'S ZOOM GLOBAL GATHERING Sunday 3 pm New York Time; 12 noon Pacific time; 8 pm London time;
7 am Monday Sydney time.


Learn about the many forms of ghosts and hauntings and how to clear a building. Physical medium and author Marion Dampier Jeans was trained in the 1970s by Rose Gladden, a scientifically tested UK medium and healer. Marion also accesses the traditional wisdom of the Scandinavian peoples. Recently she was called upon to travel to Greenland to clear a scientific establishment. To join the meeting click the link
https://zoom.us/j/7595332928

OTHER ONLINE MEETINGS THIS WEEK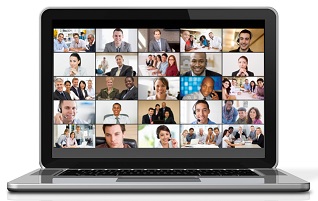 Sunday:
*UK/ Europe/Australia group
10 am London; 9 pm Sydney
Monday
*Meditation and Intuition Development 9 pm New York

Wednesday:
*Automatic Writing 8.30 pm Pacific Time
*Physical Mediumship 8 pm New York
https://zoom.us/j/4381898190 (Note different room)
Saturday: *Love After Life
For times and more details see www.victorzammit.com/zoom



PETER RAMSTER ON HIS 40 YEARS OF CONSCIOUSNESS RESEARCH
Peter Ramster has spent the last 40 years as a psychologist, past-life regressionist, film-maker, author, dream researcher and modern mystic. He feels that most people are missing the point about the purpose of life.





WHAT IS MINDFULNESS? 'Mindfulness' simply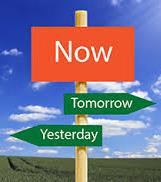 means slowing down and paying attention to the present moment. When you are fully present and aware of your sensations, emotions and thoughts, you are being mindful. It stops you from getting lost in thoughts of the past or the future, something which often causes needless stress. People can practice mindfulness naturally when they watch a scene of breathtaking beauty, or listen to beautiful music or play with an animal. Here are some other ways you can practice mindfulness.




DURING SLEEP WE VISIT THE SPIRIT WORLD "Practically everybody visits my world during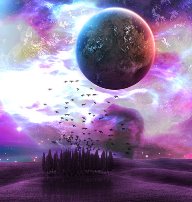 sleep, for it is part of the preparation made by the Great Spirit to accustom the spirit body to its future habitation, so that when the final separation is made there will be no shock and the newly arrived spirit will gradually accustom itself to is surroundings as memories stir within it." Teachings of Silver Birch p.151



ASK DR. WEISS - PERSONALITY AND THE SOUL Dr. Weiss answers YouTube viewers' questions about changes in the physical appearance throughout lifetimes; the difference between the personality and the soul; and the nature of autism and other mental and physical conditions.





POSITIVE CHANGE IN THE CATHOLIC CHURCH - WOMEN'S RIGHTS? A month-long

meeting of Catholic bishops marked by demands for women's rights ended with delegates saying women's place at the church's decision-making table was a "duty of justice" and that the church as a whole must recognize the urgency of "inescapable change." Pope Francis called the summit to debate ways to better minister to all people." Read more...



START WITH CHANGING THE LIFE OF ONE CHILD "The world will change when our children and our women are educated". Maggie Doyne was an 18 year old student taking a gap year when she saw tiny children in Nepal breaking rocks for $1 a day. She then learned that this was a huge global problem but said "Forget the 80 million, start with one". An inspiring message.



Maggie has a gift for inspiring others. See the team she has assembled for The BlinkNow Foundation, a non-profit organization co-founded by Doyne and Top Malla in 2007.




FOREVER FAMILY FOUNDATION WEEKEND IN FORT MYERS, FLORIDA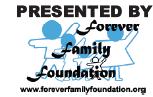 The Second Biennial Afterlife Explorers & Mediumship Convention
Friday, November 9, 2018 at 6:00 pm EST to Sunday, November 11, 2018 at 5:30 pm EST
Spend a Weekend with Six Forever Family
Foundation Certified Mediums along with noted experts on the Afterlife! Read more...


See Victor on Video
* Subscribe to Victor's Youtube Channel:
* What Happens When you Die
* Afterlife and Science
* Near Death Experiences- Evidence of the Afterlife?
* What You Must Know Before You Die
* David Thompson's Materialization
* Million Dollar Challenge
* The Afterlife on Trial
* A Lawyer on the Afterlife
* Suicide is not the answer
* Religion and the Afterlife
* Ghosts- Randi and closed minded skeptics when they die
* Zwinge Randi's Challenge Exposed ... Lawyer Explains
* Why Professor Richard Dawkins is Wrong
* God--the Evidence (Without Religion)
* Afterlife Without Religion
* Skeptics Demolished
* Afterlife Objections Demolished
* Ghosts- Randi and closed minded skeptics when they die
* Victor Zammit speaking at Speakers Corner
* Materialized Houdini speaks to Victor





FEEDBACK: (Three only)

1) Thank you so much for these weekly reports and for your and Wendy's hard work. Brian.

2) The input about Robin is mind blowing. Deep thanks, Marcus 'Hoody' Lang, for sharing your message from him. I am still in tears over the radiance of this transition. Anyone with a particle of doubt about the afterlife needs to take a look at this. Analise.

3) Victor, every report is full of interesting material but I find this one for me stands out for variety of content. David.



HIGHLY INSPIRATIONAL MUSIC The Everly Brothers, Don and Phil, were probably the greatest duo in pop-music during the years 1957 and 1962 and influenced others with their style of close harmony singing. This version of their song 'All I have to do is Dream' comes with a delightful video that reminds us that we can meet our loved ones in the astral dimension.

Whilst we encourage and we publish many papers and reports by afterlife researchers, we are not in a position to guarantee the accuracy of all claims. We accept the imputed claim that the afterlife and paranormal research done by the researchers is done in good faith. ALL WORK IS COPYRIGHT BY THE CONDITIONS SET AT THE GENEVA CONFERENCE