November 23rd, 2018





HAPPY THANKSGIVING TO ALL OUR READERS IN THE USA



Last week's report and all previous reports

COMMENTARY: SPIRITUAL SCIENCE It is wonderful to see the emergence of whole groups of people who embrace the scientific method and at the same time acknowledge spirit or consciousness as the fundamental essence of reality. Rejecting the dogmatism of both materialism and orthodox religion, these people have a vision of the world as sacred and interconnected, and of human life as meaningful and purposeful.

Such a view is put forward in his new book Spiritual Science: Why Science Needs Spirituality to Make Sense of the World by Steve Taylor, a senior lecturer in psychology at Leeds Beckett University, and the author of several best-selling books on psychology and spirituality.

He argues, as we do, that there are so many phenomena that materialism cannot account for and he presents experimental evidence to show that our minds are more intelligent and powerful than present-day science even imagines.
SPIRITUAL AWAKENING: STEVE TAYLOR TALKS TO LILU MACE Psychologist Steve Smith claims that 70% of people who experience a spiritual awakening do so following a period of intense suffering, either depression or bereavement or turmoil or trauma.





LESLIE FLINT'S AUTOBIOGRAPHY NOW IN KINDLE EDITION The Leslie Flint Trust have just released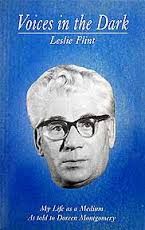 the Kindle version of Voices in the Dark, the autobiography of Leslie Flint. "Leslie Flint became a famous British spirit medium - not because he stood on a platform to give messages from the deceased - but because countless thousands of spirit communicators spoke for themselves at his séances. The voices were independent of Flint - he even spoke with them himself - and many of the voices were recorded. By the time 'Voices in the Dark' was first published in 1971 Flint had already been a medium for over 40 years - yet he continued with his work for another 20 years. His experience and knowledge of what happens to us after death is second to none." Read more...



MESSAGES FROM THE AFTERLIFE WITH SUZANNE GIESEMANN Suzanne answers frequently asked questions about the afterlife.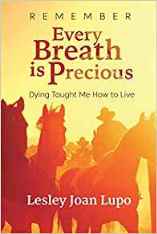 REMEMBER EVERY BREATH IS PRECIOUS
We appreciate our wonderful subscribers who agreed to take the time to read and review "Remember, Every Breath is Precious" by Lesley Joan Lupo. The book goes on sale next Wednesday November 28th. Reviews can be posted on and after that day. You will find the book in many online bookstores around the world and links are included here to Amazon.com, Amazon.co.uk, Amazon.ca and Amazon.com.au.

SUSANNE WILSON ON THE IMPORTANCE OF GROUNDING AND PROTECTION
Scientifically tested evidential medium and teacher of mediumship Susanne Wilson explains the importance of having a daily practice of grounding and protection. Susanne teaches intuitive development and mediumship to students globally. PART 1 OF A SERIES. CarefreeMedium.com





DEATH IS AN ILLUSION - BOOKS AND WEBSITE BY ELSE BYSKOV
"Death Is an Illusion - A Logical Explanation Based on Martinus' Worldview" is a general introduction to the teaching of Danish mystic Martinus Thomsen, known as Martinus (1890 – 1981). At the age of 30 he had an overwhelming experience of oneness
which left him with an expanded consciousness. During the course of his life, he wrote over 40 books which collectively became known as The Third Testament. Else's books and website outlines her own search for a logical explanation for the mystery of life which she feels was answered by Martinus' teachings.


THE UNDISCOVERED COUNTRY This book, also by Else Byskov, is a non-
religious look at the evidence for life after death with particular reference to:
•The near-death experience
•Children that remember previous lives
•Regression therapy
•The study of death and dying
•Deathbed visions
•After death communication
•The afterlife experiments
Read more...



NEXT SUNDAY'S GLOBAL GATHERING
Else Byskov (see items above) will be our guest on next Sunday's online global gathering. Every Sunday USA and Europe/ Monday Sydney and New Zealand.
Times: 3 pm New York Time; 12 noon Pacific time; 8 pm London time; 7 am Monday Sydney time
Just click the link https://zoom.us/j/7595332928.



ZOOM GROUPS NEXT WEEK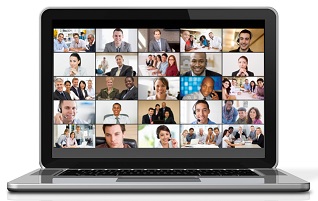 Sunday 25th Nov. *UK/Europe/Australia discussion group
* Mediumship Development with Dr. Susan Barnes
* Global Gathering with guest Else Byskov
Monday 26th: Meditation and Intuition Development with Norma Turner
Tuesday 27th: Spirit Art with Dr. Susan Barnes
Saturday 1st Dec.: Love After Life with Mary Beth Mank and William J Murray
Full details on www.victorzammit.com/zoom



WHAT DOES YOUR HANDWRITING REVEAL ABOUT YOU? Handwriting analyst Sheila Lowe explains some of the significant variables in handwriting and what they can tell you about personality. She also explains some of the characteristics of spirit generated automatic writing. More detail is contained in her recent book "Reading Between The Lines".





MEDIUM CONCETTA BERTOLDI RECONNECTS AUDIENCE WITH LOVED ONES Highly respected spirit medium and author of "Do Dead People Watch You Shower" & newly published "Do Dead People Walk Their Dogs?" For more information, visit: www.concettabertoldi.com
Watch video here.




QUICK MESSAGE TO THOSE SKEPTICS

REJECTING AFTERLIFE EVIDENCE
SIR FRANCIS BACON: "Facts often appear incredible only because we are ill informed and cease to appear marvelous when our knowledge is extended." AND:
C.G. JUNG - one of the greatest psychiatrists in the world: "I shall not commit the fashionable stupidity of regarding everything I cannot explain as fraud."



HOW GRATEFULNESS WORKS: HANS WILHELM
A simple but powerful tool for happiness. For more videos go to www.LIFEexplained.com





LOUISE HERMANN CHRISTMAS MEDIUMSHIP EVENT IN SYDNEY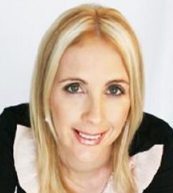 A wonderful opportunity to take a friend to experience outstanding mental mediumship in a happy and friendly atmosphere. Highly recommended.
When: Friday 30th November 2018
Time: Arrive 6.30pm for 7.15 pm start
Where:10 Cometrowe Street, Drummoyne
Cost: $10 cash only.
More details: Register online.



See Victor on Video
* Subscribe to Victor's Youtube Channel:
* What Happens When you Die
* Afterlife and Science
* Near Death Experiences- Evidence of the Afterlife?
* What You Must Know Before You Die
* David Thompson's Materialization
* Million Dollar Challenge
* The Afterlife on Trial
* A Lawyer on the Afterlife
* Suicide is not the answer
* Religion and the Afterlife
* Ghosts- Randi and closed minded skeptics when they die
* Zwinge Randi's Challenge Exposed ... Lawyer Explains
* Why Professor Richard Dawkins is Wrong
* God--the Evidence (Without Religion)
* Afterlife Without Religion
* Skeptics Demolished
* Afterlife Objections Demolished
* Ghosts- Randi and closed minded skeptics when they die
* Victor Zammit speaking at Speakers Corner
* Materialized Houdini speaks to Victor

FEEDBACK: (Just one that made our day)
"Dear Victor, I have been receiving your Weekly Report for some years now and find that it is amazingly consistent in its uplifting, positive and informative content. Many times I find something in it which answers an unspoken question in my mind and often too gives comfort through many of the experiences related by others. Your work also helps reinforce confirmation of the reality of those other Helpers who are always with us.
Although I have had numerous tangible proofs of their existence over many years I find your Weekly Report helps remind me of that reality when I forget and get caught up in the problems of daily life that we all experience."
Very Best Wishes and long may your work continue."
Jim

HIGHLY INSPIRATIONAL MUSIC
VERY SPECIAL SONG: 'HALLELUJAH'
The magnificent presentation of this beautiful performance by Alexandra Burke has had close to 80 million views. I suggest to put it on full screen. The view is absolutely stunning, the voice penetrating. "You know a performance is incredible when it sounds better than the recorded version. Alexandra should be so proud."





Whilst we encourage and we publish many papers and reports by afterlife researchers, we are not in a position to guarantee the accuracy of all claims. We accept the imputed claim that the afterlife and paranormal research done by the researchers is done in good faith. ALL WORK IS COPYRIGHT BY THE CONDITIONS SET AT THE GENEVA CONFERENCE