April 27th 2018


Last week's report and all previous reports

COMMENTARY: WHAT IS PHYSICAL MEDIUMSHIP?
When spirit people use a medium to produce phenomena that can be seen, heard or felt by everyone present in the room, the medium is called a physical medium. The kinds of phenomena produced can include bangs and raps, moving objects with no apparent cause, levitating tables and other objects, causing objects to dematerialize and reappear elsewhere (apports) influencing scientific instruments without touching them and producing whispered voices and materialized hands.

In transfiguration mediumship the spirit overshadows the medium and alters the face and or body of the medium. This usually happens in red light and people can see and talk to their loved one.

Direct voice mediumship is one of the most developed kinds of physical mediumship where people in the spirit world use the energy of the medium to create a voice-box independent of the medium's. They use it to talk directly to their loved ones in their own voice. The great Lesley Flint was a direct voice medium but there were many others.

The ultimate form of physical mediumship is materialisation - where the spirits take on a full or partial solid body which can sometimes be seen in red light. Lesley Flint tried materialisations a few times but was uncomfortable with it.

Although extremely rare today, from the middle of the nineteenth century physical mediumship became very popular in the UK, Australia, United States and all over Europe. Some of the best physical mediums of the day were investigated at length by the top scientists, doctors, lawyers, judges and others who concluded that the effects were real and there was no fraud going on. Read more..




AFTERLIFE INVESTIGATOR DAVID FONTANA TALKS ABOUT INVESTIGATING MATERIALIZATION
In his monumental book "Is there an Afterlife" respected psychic investigator David Fontana describes how he saw and felt fully formed hands during the Scole experiments (see pp. 324-347). Here he describes his experiences.





LAWYER IDENTIFIES JUDGE'S VOICE: Dr Aubrey Rose, OBE, CBE, one of the most brilliant lawyers in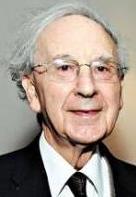 England, attended many sittings with Leslie Flint, a direct voice medium, and claims that through Flint he received "the most detailed evidence of survival of the individual beyond this life." In his autobiography The Rainbow Never Ends he states that his investigation into the afterlife began when he heard a tape recording of a voice he recognized as that of a deceased Judge, Lord Birkett, speaking through Leslie Flint. Rose became a close friend of Leslie Flint and went on to become a spiritual healer himself.




BARBARA WHITFIELD'S NDE
During her first NDE Barbara Whitfield met her grandmother and had a profound experience of peace. However during her subsequent NDE she has a most interesting life review where she reviewed all the incidents of her life from her own perspectives as well as from the point of view of everyone else involved. This led to a deep realisation that we are all connected. She goes on to talk about the difficulties that those who have this experience find in trying to integrate this knowledge.





THIS WEEK'S AREI ONLINE MEETINGS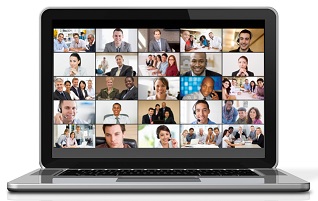 We have another exciting line-up of online meetings for you this coming week. Tomorrow (Friday US time) is the second in a series of 6 weekly meetings on how to maintain an Eternal Romantic Relationship with a crossed over soulmate. On Monday, Karyn Jarvie will be convening a monthly meetings for current and potential group leaders. For our full program and videos of past global gatherings go to victorzammit.com/zoom



MARK NELSON WILL BE OUR GUEST ON THIS WEEK'S ONLINE GLOBAL GATHERING Mark will be part of Mediums Rare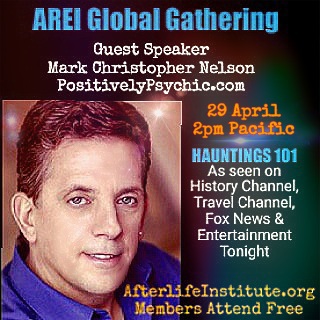 (a joint platform demonstration) a psychometry presentation, and private readings at the AREI Symposium in September. Read more about Mark.
Join the discussion this Sun 29th April 2018 US time
5 pm New York; 2 pm Pacific; 10 pm London
7 am Monday Sydney; 9 am Auckland.
see time in other cities
Click the link https://zoom.us/j/7595332928




DEAN RADIN'S SYNCHRONITY STORY Many people in the New Age talk about trying to manifest something with their thoughts. Dean Radin talks about knocking on the door of a neighbour who had been using a yoga practice to manifest a contact with him.





ALBERT BEST- BRILLIANT HEALER AND MEDIUM Albert Best was an Irish medium who moved to
Scotland. He was the mentor to the famous psychic, Gordon Smith. In addition to being a medium, he was also a Spiritual Healer. While he was serving overseas in WWII his wife and three children were killed in an air raid on Belfast. Later in life he claimed that he had been able to embrace his materialized wife and three children during a home circle with a materialization medium in Glasgow.

On his deathbed, he saw his wife and children in the room with him. Witnesses, including Gordon Smith, state that there were tears of joy in his eyes, and he told visitors: 'They've come, you will have to let me go. To which Ann Docherty, another medium present, replied: 'We were never holding you Albert'. He gave a last smile, and slipped into a coma from which he never awoke. He passed into Spirit on Friday 12th April 1996. To read more about this amazing medium see 'Best' of Both worlds: A tribute to a Great Medium.



GIVING THANKS FOR THE LIFE AND SERVICE OF MEDIUM KEN PRETTY
Elizabeth Pretty, wife of Ken, writes: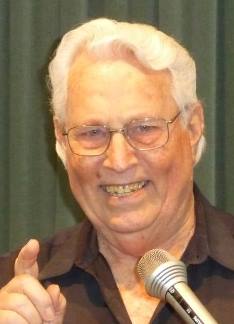 "It is with the deepest regret that I write to let you all know that a great light for Spirit and Spiritualism went out yesterday at approx 1pm [NZ time]. Whilst we were holding our Anzac Service, Ken's earth journey came to an end - quickly....
Ken came into this world on 2nd March 1931 with an astrological chart showing his mediumistic and psychic talent in 10 of the 12 houses - with a mission to fulfil... I would say it was a successful mission - well done, my Dearest Darling. It was a privilege and a blessing to share your life, God Bless."

Like the members of Auckland's Spiritualist Alliance, Newmarket, and readers of Psychic World and his friends in the UK and Spain, we knew Ken as a fearless campaigner for Spiritualism and a dedicated teacher of mediumship who made Spirit the center of his life. Like them we say "well done...mission accomplished," and send our love to his wife, Elizabeth, his family, students and friends.




SENSATIONAL WILLIAM STEAD
William Thomas Stead was Britain's first investigative and most controversial journalist who created the modern tabloid newspaper. A famous man during his lifetime, he was a convinced spiritualist and published books about survival after death both before he died, and afterwards, following his drowning in the Titanic disaster of 1912. After he died he came through many mediums and even materialised in front of credible witnesses. He channeled several books about what it is like on The Other Side. One of them, The Blue Island, can be downloaded free here.





SHOULD THOSE WHO DIE BE BURIED IMMEDIATELY?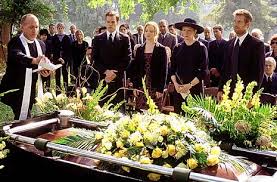 If the dead person had the knowledge about the afterlife then that person can be cremated or buried at any time after physical death. But if the person was ignorant of afterlife knowledge, it is strongly recommended to delay cremation-burial for at least three days. Some sources say that if a person who is ignorant of the afterlife is buried or cremated immediately, there could be harm done to the spirit of that person. ALSO NOTE: Information transmitted from the other side by highly credible sources states that it is best if we sever connections with physical earth and that cremation is preferable to traditional burial.


LAURIN BELLG M.D. ON PARANORMAL EXPERIENCES OF THE DYING
Lauren is a critical care physician working with very ill patients in the ICU. Over the past twenty years, she has heard numerous mysterious and beautiful stories that patients have returned from the brink of death to share with her which she has included in her book
Near-Death in the ICU
. Here she talks about the reaction of doctors to deathbed visions.
WHY SOME LOVED ONES DON'T MAKE CONTACT
Victor: That very highly credible Silver Birch who channels information from the Higher Beings answers this one very well. He said: "There is

free will. There is no compulsion to come back. It is not a very attractive world to return to when you have tasted some of the ineffable joys, beauty and radiance that are available in our world. It requires a sacrifice to return, to approach earth's atmosphere, which is gloomy, dark, dank and most un welcoming… We would be very happy if spirit communication were achieved in which you on earth met the people in our world returning half-way. Alas it does not happen very often. It has to be a descent into your atmosphere, your conditions, your vibrations." ("
Light from Silver Birch
" p.57)
LIFE'S THIRD ACT
Within this generation, an extra 30 years have been added to our life expectancy. At TEDxWomen, Jane Fonda suggests that we use some of this additional time to review our lives, make peace with the past and forgive ourselves and others.
See Victor on Video
*
Subscribe to Victor's Youtube Channel
:

* What Happens When you Die
*
Afterlife and Science

*
Near Death Experiences- Evidence of the Afterlife?
*
What You Must Know Before You Die
* David Thompson's Materialization
* Million Dollar Challenge
*
The Afterlife on Trial

* A Lawyer on the Afterlife

* Suicide is not the answer
* Religion and the Afterlife
* Ghosts- Randi and closed minded skeptics when they die

* Zwinge Randi's Challenge Exposed ... Lawyer Explains
* Why Professor Richard Dawkins is Wrong

*
God--the Evidence (Without Religion)
* Afterlife Without Religion
* Skeptics Demolished

*
Afterlife Objections Demolished
* Ghosts- Randi and closed minded skeptics when they die

*
Victor Zammit speaking at Speakers Corner
*
Materialized Houdini speaks to Victor

FEEDBACK: (Three only).
1) Thank you Wendy and Victor...yet another week of dedication from you both...Much appreciated. Carol
2) Every week I learn something new!! Thank you Victor and Wendy! Linda
3) The Report was so full of fascinating stuff this week. I have kept last week's up too as there is still more I want to watch. Thank you for this weekly gift of gifts. Lisa
HIGHLY INSPIRATIONAL MUSIC: Here is one of the most popular and the greatest love songs ever written - with over 128 million hits. This most memorable and a favourite song will make your day: the BEE GEES' How Deep is Your Love.



"How Deep Is Your Love"

I know your eyes in the morning sun
I feel you touch me in the pouring rain
And the moment that you wander far from me
I wanna feel you in my arms again
And you come to me on a summer breeze
Keep me warm in your love then you softly leave
And it's me you need to show
How deep is your love
How deep is your love,
How deep is your love
I really mean to learn
'Cause we're living in a world of fools
Breaking us down
When they all should let us be
We belong to you and me
I believe in you
You know the door to my very soul
You're the light in my deepest darkest hour
You're my saviour when I fall
And you may not think
I care for you
When you know down inside
That I really do
And it's me you need to show
How deep is your love
How deep is your love,
How deep is your love
I really mean to learn
'Cause we're living in a world of fools
Breaking us down
When they all should let us be
We belong to you and me
And you come to me on a summer breeze
Keep me warm in your love then you softly leave
And it's me you need to show
How deep is your love
How deep is your love,
How deep is your love
I really mean to learn
'Cause we're living in a world of fools
Breaking us down
When they all should let us be
We belong to you and me
[Repeat fading out]
Writer(s): Maurice Ernest Gibb, Robin Hugh Gibb, Jon Drange, Barry Alan Gibb
____________________________________________________
Whilst we encourage and we publish many papers and reports by afterlife researchers, we are not in a position to guarantee the accuracy of all claims. We accept the imputed claim that the afterlife and paranormal research done by the researchers is done in good faith. ALL WORK IS COPYRIGHT BY THE CONDITIONS SET AT THE GENEVA CONFERENCE ON COPYRIGHT.