Last week's report and all previous reports

September 15th 2017

COMMENTARY: NEWS FROM THE AREI SYMPOSIUM Well it's finally here! Wendy and I are in the lovely Embassy Suites Hotel in Scottsdale, Arizona. Tonight (Thursday night USA time) we are having an informal gathering, a wonderful time to meet up with like minded people from all over the world. The hotel is fully booked with almost 600 people (including 3 film crews) checking in to be ready for the formal opening session tomorrow morning. We have just been down in the huge auditorium checking sound and screen for the presentations.

This creating of personal connections is one of the most important benefits of face to face gatherings like this. There is so much excitement in the air, not only about the Symposium but about the role that the Afterlife Research and Education Institute can play in providing an internet based network of communities throughout the world for people who want a grounded evidence-based approach to afterlife knowledge.



SCIENCE CANNOT EXPLAIN 96% OF OUR UNIVERSE! Physicists around the world are hoping that research will help them to understand 'dark matter' and 'dark energy' which, according to some estimates, make up 96% of the universe (see The 4% Universe). As well, they are hoping that it will help them to understand whether there are multiple universes as many have speculated. Theoretical physicist, Dr. Michio Kaku, helps us realise that, as yet, science is far from having all the answers.




PREMONITIONS directly from the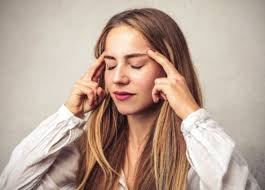 afterlife. Subscribers have asked me to say something about the very important and highly controversial topic of 'premonitions'. Accordingly I quote the highly credible Silver Birch:
"... these occur because individuals momentarily remove themselves from their usual three dimensions and are able to experience, however fleetingly, time as it exists in its own sphere. What you must try to realise is that time is an eternal present. It is your earthly relationship to time that determines what you call past and future. If you escape the three dimensional barriers and get in touch with time as it really is, then you are aware of what is the future to you at the present time."




SHERI PERL ITC DEMONSTRATION Sheri will be conducting "how to" workshops at the AREI symposium.


ITC-Sheri-Perl from Afterlife Research and Education on Vimeo.
WHAT ONE OF THE GREATEST PHYSICISTS SAID ABOUT THE AFTERLIFE
"I tell you we do

persist. Communication is possible. I have proved that the people who communicate are who and what they say they are. The conclusion is that survival is scientifically proved by scientific investigation." Sir Oliver Lodge.
MARK ANTHONY PSYCHIC LAWYER

is the author of the best-sellers
Evidence of Eternity
and
Never Letting Go
. Mark is an Oxford educated attorney, licensed to practice law in Florida, Washington D.C. and before the United States Supreme Court. He is also a fourth generaton science based evidential psychic medium.
HOW DO THEY SPEND THEIR TIME?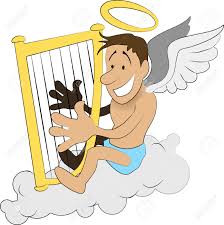 One of the questions that people often ask about the afterlife is "what work do they do"? For years we were told that people sat around playing the harp and singing hymns. Steve Beckow has sorted through hundreds of accounts from the afterlife to bring you the most detailed descriptions of the work people do there.
Read more..
.

FABULOUS NEW TAPE OF LESLIE FLINT BEING INTERVIEWED IN THE USA
This is an amazingly clear audio of a radio interview with Leslie Flint made when he was touring and speaking in the U.S.A. It was probably recoded in 1971 or 1972. At 23 minutes 6 seconds long, it is well worth the time for anyone interested in Leslie and his work or the afterlife and mediums in general. Thanks to Karl Jackson Barnes and Jack Terrence Andrews for rescuing it.

TOM HARRISON COMMUNICATES FROM THE AFTERLIFE
Many of our long time readers
will know of the work of Tom Harrison. For forty-three years, Tom enthralled many people with his accounts of the physical mediumship of his mother, Minnie Harrison (see video last week). He was totally dedicated to helping people understand that we continue living after death, and that we can communicate with the departed. His wife, Ann, has written a much awaited book detailing his many communications following his transition to the spirit world six years ago.
Read more..

OLIVIA BARHAM CONSCIOUS DYING
Olivia Rose Bareham, founder of Sacred Crossings, is an ordained Inter-faith Minister and Celebrant. Her experience as an auxiliary nurse, hospice volunteer and her mother's end-of-life caregiver, inspired her to investigate a more meaningful and personal alternative to traditional funeral practices.

THE AFTERLIFE FROM ANCIENT TIMES - BY ANCIENT CELEBRITIES:

CICERO: 70 B.C.
"They whose minds scorn the
limitations of the body are honoured with frequent appearances of gods (spirit people). Their voices have been heard, and they have appeared in form so visible that he who doubts it must be partly bereft of reason. Is not heaven filled with the souls of human beings?"

PLATO: 400 B.C.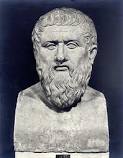 "When death approaches a man, his mortal part dies, but the immortal part departs safe and incorruptible.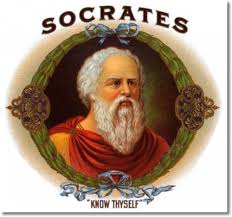 SOCRATES 400B.C. "Each person has his guardian angel who takes charge of him during this life, and will lead him after the death of his body, to the place assigned by him."
WHY KINDNESS MATTERS - JOHN SWEENEY
See Victor on Video
*
Subscribe to Victor's Youtube Channel
:

* What Happens When you Die
*
Afterlife and Science

*
Near Death Experiences- Evidence of the Afterlife?
*
What You Must Know Before You Die
* David Thompson's Materialization
* Million Dollar Challenge
*
The Afterlife on Trial

* A Lawyer on the Afterlife

* Suicide is not the answer
* Religion and the Afterlife
* Ghosts- Randi and closed minded skeptics when they die

* Zwinge Randi's Challenge Exposed ... Lawyer Explains
* Why Professor Richard Dawkins is Wrong

*
God--the Evidence (Without Religion)
* Afterlife Without Religion
* Skeptics Demolished

*
Afterlife Objections Demolished
* Ghosts- Randi and closed minded skeptics when they die

*
Victor Zammit speaking at Speakers Corner
* Materialized Houdini speaks to Victor

FEEDBACK: (Three only).
1) I very much enjoyed the video with Suzanne Giesemann. So beautiful! Maria
2) Hello Sir, this weekly report is very helpful
thank you for it. It is appreciated very much. Deepak
3) You saved my life again Victor. Felt like giving up and becoming a cranky cynic. I am still wiping my eyes from these moving videos. Too bad i'm in a public place. Joesph.



WE REMEMBER WHITNEY HOUSTON:
'I WILL ALWAYS LOVE YOU'







Whilst we encourage and we publish many papers and reports by afterlife researchers, we are not in a position to guarantee the accuracy of all claims. We accept the imputed claim that the afterlife and paranormal research done by the researchers is done in good faith. ALL WORK IS COPYRIGHT BY THE CONDITIONS SET AT THE GENEVA CONFERENCE ON COPYRIGHT.