Last week's report and all previous reports


USING AN IPAD AND NOT SEEING THE VIDEOS???? The videos we link to on Youtube are sometimes in the Flash format which is not automatically supported by Apple devices. This is why you may have trouble seeing the embedded videos on an ipad or iphone. Solution?
1) Use a Windows computer or laptop.
2 ) Download a browser for ipads capable of seeing flash. http://mashtips.com/flash-player-ios/



August 18th 2017

COMMENTARY: 'SPIRITUALITY' v 'RELIGION'
There are those who insist that 'religion' is the same as 'spirituality'. NO, absolutely not! This issue was raised again this week by someone who was told by a fundamentalist Christian that he was not being spiritual unless he gave money to the church. That is WRONG TEACHING.
Why? Being religious is obeying the religious beliefs, attending religious services, performing religious rituals. And some religionists believe that they are justified in being violent towards others who do not strictly follow those practices. They do not know that free will is the first law of the Universe and that no higher being would ever compel another soul to do anything.
Being SPIRITUAL is relating to all people with love and compassion and doing selfless service. Of course, there are many religionists who are very loving and who do selfless service. And on crossing over, it is the love we have shown to others and the service we have done that will determine the environment we will find ourselves in.
THE RELATIONSHIP BETWEEN NDES AND OBEs
Dr. Scott Taylor's shared near-death experience occurred in 1981 and he has been committed to researching others' experiences and raising awareness ever since. He is an accomplished educator, business leader and former CEO with a broad range of leadership and management experience.
https://www.youtube.com/watch?v=15k5RVDdd74

SHARP OBSERVATION
"The deniers and

debunkers tend to be militant atheists who are motivated by allegiance to an obsolete worldview, by ignorance of the implications of the new physics, and by a hatred of religion and superstition. If they admitted to the reality of psychic abilities, such as telepathy, and of near death experiences as involving genuine separation of mind from body, then the materialistic foundation of their worldview would collapse." (From Chris Carter's "
Science and the Afterlife Experience
")
ARE YOU GOING TO THE AREI SYMPOSIUM IN ARIZONA?
If so you might like to have your name and details in the wonderful
Afterlife Research and Education Institute Symposium
book that will be given to the media and all participants.
Read more...
Send your information to Joe Higgins at josephmhiggins.com[at]gmail.com in the next day or so as the book is about to go into production. A fuller version for
ALL
members of the AREI will be completed after the Symposium.
Join now for $25.


DR JULIE ASSANTE TALKS ON SKEPTICO
Join Skeptiko host Alex Tsakiris for an interview with Dr. Julia Assante author of,
The Last Frontier: Exploring the Afterlife and Transforming Our Fear of Death
.
During the interview Assante talks about the effects of technology on spirit communication.
Read and listen
.

CHILDREN IN THE AFTERLIFE "The children's realm is a township in itself, containing everything that great minds, inspired by the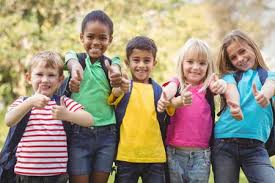 greatest Mind, could possibly provide for the welfare, comfort, and education, and the pleasure and happiness of its youthful inhabitants ... Children who leave the earth world in their early years will continue their studies from where they left off, eliminating from the latter all that are of no further use, and adding those that are spiritualistically essential ... All children, as might be expected, have the same opportunities, the same rights to their spiritual heritage as we all have here, young and old. And we all have the same great goal - perfect and perpetual happiness." (Mons. Hugh Benson, in Life in the World Unseen.)



JUDY GUGGENHEIM TALKS WITH JOHN EDWARD ABOUT AFTER DEATH COMMUNICATION


https://www.youtube.com/watch?v=jBjkpBWZ9oo



THE GREAT RUSSIAN PSYCHIC WOLF MESSING A premonition is a sense of forewarning of a probable future event. Premonitions tend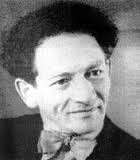 to occur before disasters, accidents, deaths, and other emotionally charged events. In 1948, the great Russian psychic, Wolf Messing, traveled to Ashkhabad to give several public performances of his psychic skills. As he walked along the streets of the city, he was seized with a terrible dread and an intense desire to get out as soon as possible. He cancelled his shows - first time ever in his life - and left the city quickly. Three days later a massive earthquake leveled Ashkhabad and killed 50,000 people - Messing's premonition saved his life!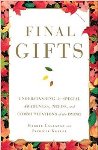 MAGGIE CALLANAN and PAT KELLY
With more than 800 glowing reviews on Amazon, Maggie Callanan and Patricia Kelley's Final Gifts - Understanding the Communication of the Dying is a go-to book for practical insights on supporting a loved one during their transition. Listen to this audio interview with Maggie Callanan.




THE JEHOVAH'S WITNESSES Two nice young ladies in their twenties, who said they were Jehovah Witnesses, knocked on my door this week. I was surprised that some of their beliefs are terribly 'out of date'. For example, they still believe that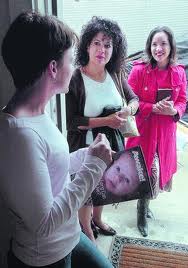 Jesus, one day in the future, will come to judge the living and the dead. NO! THAT IS NOT GOING TO HAPPEN! This means, according to their beliefs, when people die they go into some state of non-awareness for many thousands, perhaps even millions of years.

We know with absolute certainty THERE IS NO 'LAST JUDGMENT.' The only judgement will be by ourselves in the life review. Interesting, these Jehovah Witnesses had no idea that we are going to have a solid body on crossing over!



ALAN CROSSLEY TALKS ABOUT MATERIALISATION MEDIUM HELEN DUNCAN A friend of Helen Duncan, Alan Crossley, discusses her incredible genuine mediumship and explains why he wrote her story.

https://www.youtube.com/watch?v=8RLQ_AyU-Pk



WHAT CAN I DO TO HEIGHTEN MY SPIRITUALITY WHILE LIVING ON EARTH?
"... Your world is full of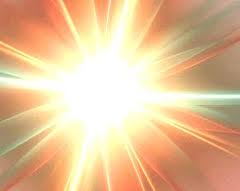 millions of people who do not know what they are there for, who they are, what it is that they must achieve whilst they are incarnate on earth. ... You can help people to realise that they are spirits with bodies, that the real individual is the deathless spirit, that the spirit is there to gain the experience to equip it for its larger life in our world - that is the most important thing that you can do." Light from Silver Birch p. 129



HELP CREATE A VENUE FOR MORE WONDERFUL SCOLE-TYPE EXPERIMENTS
Robin Foy writes:


The Spiritual Science Foundation is the ONLY Non-Profit Organisation in the World today whose Aims and Objects are the: a) Scientific Investigation of b) Development of c) Demonstration of d) Education about Physical Mediumship and Physical Phenomena in its two different forms: ectoplasm-based and energy-based phenomena.
We are aiming to buy; refurbish and open a specialist Centre in Antequera, Andalucía, Spain in the next year (the premises already having been indicated by Spirit).
Please DO take this early opportunity to join. It only costs €20 Euros per year.
Simply go to www.PayPal.com (It is not necessary to have a PayPal account yourself) and send €20 Euros to email address: scoleexperiment@yahoo.co.uk (the email address is also our account name at PayPal). Enclose your email address and country of residence and I will then reply within a couple of days with your membership details.
Don't forget that you can still donate towards the funding of the Centre itself by going to: https://www.justgiving.com/crowdfunding/robin-foy
THANK YOU ALL SO MUCH FOR YOUR HELP."


See Victor on Video
* Subscribe to Victor's Youtube Channel:
* What Happens When you Die
* Afterlife and Science
* Near Death Experiences- Evidence of the Afterlife?
* What You Must Know Before You Die
* David Thompson's Materialization
* Million Dollar Challenge
* The Afterlife on Trial
* A Lawyer on the Afterlife
* Suicide is not the answer
* Religion and the Afterlife
* Ghosts- Randi and closed minded skeptics when they die
* Zwinge Randi's Challenge Exposed ... Lawyer Explains
* Why Professor Richard Dawkins is Wrong
* God--the Evidence (Without Religion)
* Afterlife Without Religion
* Skeptics Demolished
* Afterlife Objections Demolished
* Ghosts- Randi and closed minded skeptics when they die
* Victor Zammit speaking at Speakers Corner
* Materialized Houdini speaks to Victor

FEEDBACK: (Three only).
1) I have just set up the
Arthur Findlay Society blog
and I will feature your wonderful work -
Best Peter Wakeham
2) Thanks Victor and Wendy I like this week's commentary... Rotsen
3) Hi Victor, I think I may have mentioned that my husband is a physicist and has much scepticism around evidence of the afterlife. He did ask a question I don't know where to find the answer.
He asked "when an afterlife presence visits (this dimension) what's the frequency, velocity and wave length of this presence" ?
Any idea where I could get some answers? Ideally from a physicist. Helen
HIGHLY INSPIRED MUSIC:
Madonna - Like a Prayer (Music Video)

Whilst we encourage and we publish many papers and reports by afterlife researchers, we are not in a position to guarantee the accuracy of all claims. We accept the imputed claim that the afterlife and paranormal research done by the researchers is done in good faith. ALL WORK IS COPYRIGHT BY THE CONDITIONS SET AT THE GENEVA CONFERENCE ON COPYRIGHT.