April 1st 2016


Last week's report and all previous reports
COMMENTARY:

WHAT WILL HAPPEN TO ALL RELIGIONS IN THE AFTERLIFE? Whilst there are five major religions in the world today - Christianity, Hinduism, Judaism, Buddhism, and Islam - some writers estimate that there are some 4,200 religions and 'faiths'. This week I was asked whether they all continue to exist in the afterlife. The definitive answer is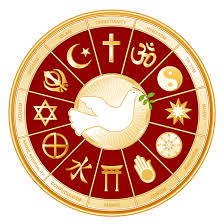 'NO'. At the higher levels of consciousness there is only one 'religion' where there is recognition of one creator/source and the unity of all.

However in the initial stages, members of earth religions still gather together to continue their religious practice. We are told that they have temples and preachers and many think that they have reached the 'heaven' which was promised only to their followers. Out of body experiencers like Robert Monroe call these states "belief system territories". Some are described as pleasant, some as oppressive and most seem to be boring. People stay in them until they begin to question and gradually awaken to the one true religion of love which exists in the higher areas of the afterlife. (An excellent book on this subject is William Bulhman's Adventures in the Afterlife).


RUSSIANS MAKING SIGNIFICANT PROGRESS IN ITC I stated in the recent past in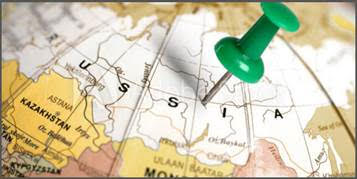 one of our Friday Afterlife Report that when Instrumental Trans-communication is perfected and we get both voices and pictures coming from other dimensions, there will be a world revolution about accepting the afterlife. We know that ITC is being successfully conducted in the U.S. by Dr. Craig Hogan, in Brazil by Sonia Rinaldi, in Italy by Marcello Bacci as well as hundreds of others. Our friend Keith Clark sent us an article he wrote about the progress being made in Russia. He mentions Artem Mihev, whose work Wendy and I have been following for some fifteen years. Apparently there are some 25,000 members of Russian online ITC groups. Read more...




A PANEL OF DOCTORS AT THE IANDS CONFERENCE Diane Corcoran, RN, PhD, chairs a discussion with Dr. Mary Neal, Dr. Rebecca Valla, Dr. James Kwako and Dr. Rajiv Parti share how near-death experiences have impacted their practices.


APPARITIONS SEEN BY MORE THAN ONE PERSON
Many of the recorded cases of people appearing to their loved ones after their death have been seen by more than one person. For example in a case investigated by the Society for Psychical Research, nine people resident in a house in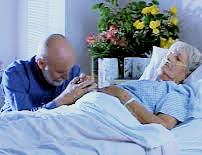 Ramsbury, England saw a man who had died ten months previously. He was always seen beside his dying widow's bedside with his hand placed on her forehead and was visible for up to half an hour at a time (Holzer 1965: 52-56). Professor Hart in his book
The Enigma of Survival
(1959) claims that between one third and two thirds of all people who appear after death are seen by more than one person, and are seen differently by each viewer according to the position the viewer is sitting in.
DR. PETER FENWICK THE ART OF DYING WELL
VARIOUS BODIES WE POSSESS In the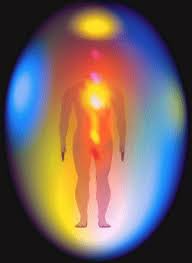 long journey of progression, we occupy more than five bodies: the physical, astral, psychic, spiritual and the celestial.
1. the physical body: is the uttermost of the grossest - lowest rate of vibration - and grosser bodies always completely envelop finer ones. All the various bodies that we still retain at any time, other than the physical body, together constitute what is sometimes called the spirit etheric double.

2. The astral body is slightly less dense in structure than the physical body a person occupies on earth. Spirit people who live in a rate of vibration close to that of the earth use astral bodies.

3. Psychic body: when they progress and reach the upper planes of the Astral Realms they discard the astral body and inhabit their psychic body which is only slightly less dense than the astral.
4. Spiritual Body: When they advance to the stage where they leave the astral planes and enter the Spiritual Realms, they discard the psychic body and inhabit the Spiritual body.

5. Celestial Body: When they advance still further, and leave the Spiritual Realms for the Celestial, they discard the spiritual body and inhabit their celestial body (from 'Spiritual Light' - Universal Teachings form the Highest Spirit Realms).
AFTER DEATH COMMUNICATION SIGNS
Dr. Jamie Turndorf, bestselling author of
Love Never Dies: How to Reconnect and Make Peace with the Deceased
, tells us that now she has an even closer relationship with her husband, Jean Pin, than she had while he was on earth. She claims that he is sending her heartwarming and amazing signs, many witnessed and experienced by third persons. In this video she records street lights paranormally being turned on and off on request. You can hear her discuss these signs in
this interview with Roberta Grimes.





SKEPTIC'S HOAX MILLION DOLLAR CHALLENGE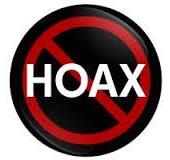 WITHDRAWN This week I received a number of emails informing me that closed-minded skeptic from Florida has withdrawn his alleged challenge to anyone to show that psychic phenomena is real. Some years ago I put up a youtube video explaining why informed psychics and paranormal investigators regarded it as nothing but propaganda to fool and mislead people for his own aggrandizement. Listen to interview re the challenge on Skeptico.


POLICE OFFICER ROBERT SNOW WENT FROM BEING A SKEPTIC TO A BELIEVER IN REINCARNATION





DIFFERENT INTERPRETATIONS OF REINCARNATION Whilst there are many who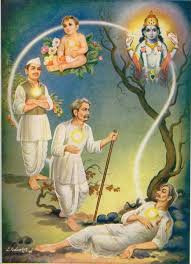 accept reincarnation on the basis of spontaneous memories, hypnotic regression or on the basis on documented research evidence, there appears to be a problem with the definition of 'reincarnation'.
Most people think of it as 'linear', where we individually reincarnate either hours, years or centuries after we 'die' in order to continue our spiritual journey. Of course there are many other ways of looking at this complex issue. Some say that since we are constantly being told that there is no time in the afterlife, all lives must be happening simultaneously. Others say that the reincarnated 'selves' are all different parts of the same 'soul group'.



BRUCE MOEN VIDEO SERIES ON Exploring the Afterlife. For decades Bruce Moen has been teaching ordinary people how to open and develop perception of nonphysical realities, including our "Afterlife". He teaches classes around the world in which people use a combination of meditation and imagination to explore other realities, and then verify the details they observe in those realities. Here is a recording of his workshop in Sydney in 2015.




Bruce has an upcoming workshop in Ft. Collins, Colorado, U.S. April 22 - 24 read more...


CATHOLIC PRIEST IN EUROPE SAYS 'VICTOR IS MAKING CONTACT WITH DEVILS' Some time ago, when I was doing afterlife research in Europe, a Catholic priest told a colleague of mine that in researching mediums I was making contact with devils. We have heard similar claims from fundamentalists in the UK and USA. Mons. Hugh Benson is a former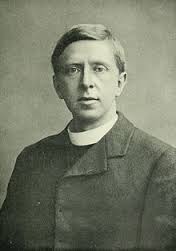 Catholic priest, who after his death transmitted critical information to us through writing medium Anthony Borgia. He feels strongly that he misled people by preaching erroneous Catholic theology when he was on earth wants the world to know what really happens when we cross over. He is emphatic that that those on earth can communicate with their loved ones and with advanced spirits. Read more about Hugh Benson and his medium Anthony Borgia.





QUESTION: HOW CAN I MAKE SURE I HAVE A GOOD TRANSITION TO THE AFTERLIFE? I hear some people are confused and do not have a good crossing over. Ted W.

Victor: If you have been a good average person, one

who helps others unselfishly, you are very likely to have 'conscious' transition where you are met by a loved-one who will help you move on to the realm of the Light. Meditation, prayer and selfless service will raise your vibration. Keep on reading uplifting material, help those who come your way and guaranteed you will be absolutely fine during crossing over.




QUESTION: CAN MAKING HUGE DONATIONS TO THE CHURCH HELP US TO GET A PLACE IN THE AFTERLIFE? "Victor, help us resolve an issue. It was reported that Frank Sinatra some years ago donated one hundred million dollars to the Church. Does that mean he will get a better place in heaven?"

Victor: The short answer is that no one on earth can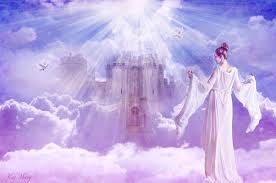 be guaranteed a high place in the afterlife just because they donate money to the Pope or to anybody else. I answered similar questions over the last 17 years. Donating money with the right motive is a good start. But what will determine your (initial) condition in the afterlife is your state of consciousness - the extent to which love, kindness, forgiveness and selfless service come naturally to you.



THE GIFT OF NEAR-DEATH When Lewis Brown Griggs had his NDE he was asked "What is it that keeps you from being all that you are capable of being." He asks us that same question.




See Victor on Video
* Subscribe to Victor's Youtube Channel:
* What Happens When you Die
* Afterlife and Science
* Near Death Experiences- Evidence of the Afterlife?
* What You Must Know Before You Die
* David Thompson's Materialization
* Million Dollar Challenge
* The Afterlife on Trial
* A Lawyer on the Afterlife
* Suicide is not the answer
* Religion and the Afterlife
* Ghosts- Randi and closed minded skeptics when they die
* Zwinge Randi's Challenge Exposed ... Lawyer Explains
* Why Professor Richard Dawkins is Wrong
* God--the Evidence (Without Religion)
* Afterlife Without Religion
* Skeptics Demolished
* Afterlife Objections Demolished
* Ghosts- Randi and closed minded skeptics when they die
* Victor Zammit speaking at Speakers Corner
* Materialized Houdini speaks to Victor



FEEDBACK:

1.Dear Victor, I lost my 27 year old son 2 years ago this past January. I have spent 100s of dollars and hours reading about NDE's, Afterlife communications, EVP, and ITC not to mention the many many YouTube videos that are out there. I just wanted you to know that out of all that, your site has been the best source of information, comfort and evidence that I have seen yet. I love the Friday reports, I get so much help from all of them. Thank you for the labor of love and hours you must dedicate to this effort. I'm sure there are thousands of people all over the world who visit your site. I just wanted you to know how deeply appreciated it is from someone who was suicidal for at least a year after losing my son. "Knowing" that life goes on as opposed to just "believing" has changed my life. Blessings to you and yours. Barbara Mahan
2. Thank you Victor for all your hard work, providing people all around the world with objective and scientific evidence for the afterlife. Sean L.


3. Dear Victor and Dear Wendy,
Thank you for your brilliant "Friday Afterlife Reports". And thank you for spending time on my question... H Salimi
.

INSPIRATIONAL MUSIC: THE EXQUISITE VOICE OF EVA CASSIDY singing TIME AFTER TIME
. Restored footage of the late Eva Cassidy performing at the Blues Alley jazz supper club in Georgetown, DC, on the 3rd January 1996.
Whilst we encourage and we publish many papers and reports by afterlife researchers, we are not in a position to guarantee the accuracy of all claims. We accept the imputed claim that the afterlife and paranormal research done by the researchers is done in good faith. ALL WORK IS COPYRIGHT BY THE CONDITIONS SET AT THE GENEVA CONFERENCE ON COPYRIGHT.