January 16th 2015


Last week's report and all previous reports

COMMENTARY: MILLION DOLLAR

CHALLENGE - why are they running away? For the record: the 'closed' skeptics failed to take on the $1m challenge: I've had this challenge for over 12 years - challenging skeptics to disprove absolutely the afterlife evidence I put on my website and now in our best selling book A LAWYER PRESENTS THE EVIDENCE FOR THE AFTERLIFE.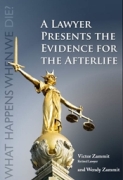 Senior lawyers from the U.S. some years ago acting on behalf the the skeptics there emailed me stating that if my evidence is as good as it has been reported on my website, no one on earth would be able to disprove the afterlife evidence. This means that the afterlife evidence has now become scientific and would not be possible to rebut. So now people around the world have accurate information that there is an afterlife and what is going to happen when they cross over. See book, now a best seller and has attained the highest 5 star review - for a book of its genre - A LAWYER PRESENTS THE EVIDENCE FOR THE AFTERLIFE


GREATEST EVER VIDEO ON EVP- CALLING EARTH Many of us feel that we are on

the edge of developing sustained electronic communication with the afterlife. In the mean time we feel strongly that everyone interested in the afterlife should know about this developing area. Congratulations are due to Dan Drasin for this wonderful video on EVP and ITC- perhaps the best yet available. It's still not finished- this is part 1-10 of 11. Lovely to see German physicist and ITC pioneer Dr. Ernst Senkowski (pictured above) at 11min 30 sec, Tom and LIsa Butler at 12min 55 and Alexander MacRae at 20min 51. Watch video


BRILLIANT EVIDENCE OF THE AFTERLIFE- George Chapman and Wiliam Lang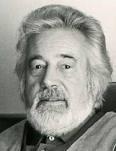 For sixty years George Chapman (pictured) would go into trance and be 'taken over' by a famous deceased eye surgeon. Dr. Lang would then operate on the etheric bodies of his patients, which would then manifest as healing of their physical bodies. He performed these operations with either no physical contact or a very light touch. So successful was the healing that Dr. Lang's former Harley Street colleagues referred patients to George Chapman. What was most evidential about this case was that both Dr Lang's daughter and granddaughter both recognised the spirit doctor and had long conversations with him.

Read more...




NEAR DEATH EXPERIENCE
Nadia McCaffrey talks about her near death experiences and the impact they have had on her life and her mission founding Veteran's Villages.


AFTER DEATH COMMUNICATION One of the first books that we always recommend to those who have lost a loved one is Hello From Heaven by Bill and Judy Guggenheim. In this audio interview Bill tells of the personal experiences that led him to co-write the book.
WHAT HAPPENS WHEN WE DIE: Karma:

"If a person was meant to suffer, then why should I interfere and help that person?"

"This might be an excuse against helping the needy who surround you. This is a mistake. While it is true that there are no innocent victims in this life, it is also important for each person to learn compassion for others and to develop a sympathetic desire to help others who are in situations of need. Perhaps this is the greatest lesson of all, that the true nature of spirit, which has within each of you, struggles to grow wise and, in so doing, struggles to understand others and help them in their growth. We are all a community of spirits; we belong together." (from Beyond The Veil, Judy Laddon)

GWEN AND ALF BYRNE TELL THEIR STORY OF BEING REUNITED WITH THEIR SON 20 YEARS AFTER HE "DIED".
Starts at 3 minutes


Part 5- Interview with Gwen continued
Part 6- Interview with Alf Byrne who mentions the scientists who attended who were not able to make their participation public.



THE RUSSELL CONNECTION: Reuniting Parents with their Children in the Spirit World through Physical & Trance Mediumship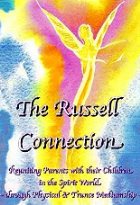 Now, twenty years after the publication of her first book, Russell, Gwen is telling the rest of the story in her new book. She details a whole range of afterlife phenomena that she and family members experienced either directly or through mediums. Several chapters cover the after death communication experiences of other bereaved parents that she counseled. Throughout the book the one thread that stands out is her ongoing connection with Russell, now a grown man in the spirit world, who works to show other children how to make contact with their parents. Read more..



LAWS OF EVIDENCE - ABSENCE OF EVIDENCE

IS EVIDENCE OF ABSENCE:
Question: How sure are you that there is an afterlife?

Victor: For the purpose of the record, I said from some 25 years ago after having investigated the afterlife using my professional skills in evidence and Scientific Method, that I was 100% of the existence of the afterlife. As a matter of fact I state that the my level of proving the afterlife I use is the Cartesian test: absolutely beyond any doubt whatsoever. For the record the other levels of evidence used regarding the afterlife:
a) the anecdotal (traces of evidence),
b) the prima facie test (on the face of it),
c) on balance of probabilities (usually beyond 51%), d) beyond reasonable doubt (usually around 75-80%)
e) the Cartesian test 100% - evidence amounting to irrefutable proof.



REVIEWERS WANTED- The Death View Revolution: A Guide to Transpersonal Experiences Surrounding Death by Madelaine Lawrence, Ph.D.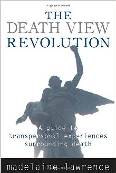 In this book, Madelaine Lawrence, PhD, describes the known transpersonal experiences associated with near death and dying. She has chapters with case studies on NDEs, OBEs, Choosing the time of Death
and various miscellaneous occurrences at the time of death. Lawrence calls for an integration of these transpersonal experiences into mainstream science and education of the public, family members and health care providers in order to provide comprehensive care of those near death and dying.

The publisher has a limited number of pdf copies available for reviewers who undertake to write a review (even a short one) on amazon.com or amazon.co.uk. Email info@whitecrowbooks.com



HOW TO MAKE DISTANT HEALING MORE EFFECTIVE The following advice is given by Michael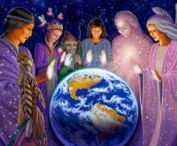 Chapman, son of George Chapman (see item above) , who runs a spiritual healing centre in Wales. He writes: "You can often do much to assist in improving your condition, in several ways:-
(a) Keep a determination to be well again; in other words do not give in.
(b) Do all you can to be happy and contented. See the best in the people you meet: discover God in the things you observe around you, and remember that God dwells in each and every one of us."
Read more...





PSYCHIC DETECTIVES: Hundreds of senior and other police officers- are quietly using forensic psychics in the United States. These police officers are confirming that gifted psychics are of big help to the police to solve crime. Here is another another episode from Psychic Detectives:
PLACE: Sharon Police Department
Case: Darrell Cozart Missing, found murdered

Forensic psychic: Mary Ellen Rodrigues is a Clairvoyant Medium, a Medical Intuitive, a Spiritual/Mystical Healer, and an Ordained Minister of Felllowship of the Spirit, in Lily Dale, New York.

Some of the psychic's evidence: yes, something happened to Darrell - he's been killed, keeps telling me (from the other side) the same word over and over Fickel; he's been shot a few times, there's a rope around his head; lying in swamp; face up; you will find him before Tuesday. (everything happened as stated by the psychic).

POLICE COMMENTS: Capt. Jerry Smith, Sharon Police Department,, "I don't know how to explain it. I don't know if I believe in it. I just know that it happened ... there's no explanation for it! Darrell (the murdered) kept telling the psychic (from the afterlife) 'Fickel', 'Fickel' ... It was only after we arrested the suspect that it dawned on me it was his (the suspect's) surname ... that was exact ..." see
PSYCHIC DETECTIVES



THE RECENT TERRORIST EXPERIENCE: What is likely to happen to terrorists when they are killed or if they blow themselves up?
Victor:
First, the most important information to know

about crossing over is the level of vibrations (stage of spiritual attainment) which the spiritual body will have at the time of passing. The spiritual body is the duplicate spirit body of your physical body. The universal spiritual law is that while on earth, good spiritual deeds increase the vibrations of the spirit body. Bad deeds, like

killing innocent people, hatred and all sorts of cruelty lower the vibrations of the spirit body. On crossing over then the cumulative level of vibrations of the spirit body will send you to a place in the afterlife you deserve.
Now if these terrorists killed, murdered, tortured and did horrible things to other people, just saying to the world that they revenged God, is not going to alter the universal law of Cause and Effect. Interesting, Author Klimo's 'Suicide and the Soul' ... says that terrorists on crossing over find themselves in a desert and be lectured by higher beings about true spirituality on earth and in the afterlife.


QUESTION: Victor,
I was reading that in the afterlife dimension anyone can read our thoughts - what if we want to keep some thoughts to ourselves? Vernon K.

Victor:
"Although we can send our thoughts, it must

not be assumed that our minds are as an open book for all to read. We can, if we so will, deliberately keep our thoughts to ourselves; but if we should think idly, as it were; if we should just let our thoughts ramble along under a loose control, then they can be seen and read by others ..."
(Mons. Hugh Benson, LIFE IN THE UNSEEN WORLD)




STUNNING EXAMPLE OF THE POWER OF FORGIVENESS
Angelina Jolie's movie
Unbroken
about the life of Louis Zamperini is a story of a man who suffered unspeakable cruelty at the hands especially of a sadistic Japanese guard during his imprisonment in World War II. One of the theme's of the book from which the film was taken is the power of forgiveness and the power of religious faith.
Read more..

LIFE CHANGING CONFERENCE!
THE SYDNEY AFTERLIFE EXPLORERS CONFERENCE - JUST FEW DAYS TO GO!
GET YOUR TICKET NOW!
AFTERLIFE EXPLORERS CONFERENCE -


in PARRAMATTA, SYDNEY January 24th-26th 2015 - MICK TURNER is the sole organizer of the conference - Barry Eaton (right) assist with ideas. INSPIRATIONAL SPEAKERS- 'The Event of the Year'. BEST speakers & mediums.
We invite all Spiritual and new thought churches, psychics, mediums and their supporters,

those interested in Near-death experiences, end of life experiences (Pete Smith - right) , out of body experiences(Dr Michelle Knight,

left) and consciousness studies - all supporters of paranormal research-

to join together to support Australia's first
AFTERLIFE EXPLORERS CONFERENCE
at Parramatta RSL Club 24th-26th January 15. Ezio & Michelle above and Psychologist,

afterlife expert Peter Ramster - past-life hypnotist (left) author, and documentary producer will also be speaking. Check out the list of
topics to be covered
. Victor will be speaking Saturday 24th January around 3.15pm.
GREAT GIFTED INTERNATIONAL MEDIUMS
: This

is a wonderful opportunity

for you to expand your networks, meet like minded people and take the message of the afterlife to a much wider audience. Meet Val Hood above, Christine Morgan, right
Read more...
Day Pass – $ 85
3 Day Combo – $ 235
Messages From The Other Side – $ 45
BUY YOUR TICKETS HERE-



MARIE KLEMMENT SPIRIT ARTIST


will be doing a demonstration with Christine Morgan and Val Hood at the Afterlife Explorers' Conference on Sunday night 25th January……as well as giving a talk on Monday 26th at 11.45am to 12.30pm. She will also be available to draw portraits of loved ones in spirit or spirit guides in private consultations in Sydney on 28th and 29th January.
Check out her
drawings compared with photos
produced after the drawings have been completed. You can contact Marie at info@marieklement.com.au or on 0412 084 234.
Her website (with the correct links this time) is at
http://www.marieklement.com.au/




A LIFE CHANGING EXPERIENCE: ARIZONA 2015 SEPT. 'LIFE IN THE AFTERLIFE': 2015
Academy of Spirituality and Consciousness Studies - the afterlife event of the year in the United States! The world's greatest materialization medium David

Thompson will be demonstrating. You just might be lucky to get one of your crossed-over loved ones materialize and talk to you!
Arizona SEPTEMBER 2015
- book now and save $$$. Victor and other great afterlife investigators (including gifted medium Suzanne Wilson, left), mediums,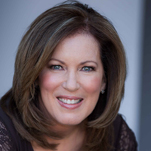 authors and top speakers will be participating.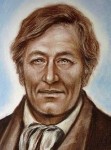 A VERY SPECIAL FEATURE
: 'William'- David Thompson's afterlife guide and mentor (picture right, drawn by a psychic artist) who died in 1897 - will be answering questions from the audience using the same voice he had when on earth
Book now Read more....
See Victor on Video
* Subscribe to Victor's Youtube Channel:
* What Happens When you Die
* Afterlife and Science
* Near Death Experiences- Evidence of the Afterlife?
* What You Must Know Before You Die
* David Thompson's Materialization
* Million Dollar Challenge
* The Afterlife on Trial
* A Lawyer on the Afterlife
* Suicide is not the answer
* Religion and the Afterlife
* Ghosts- Randi and closed minded skeptics when they die
* Zwinge Randi's Challenge Exposed ... Lawyer Explains
* Why Professor Richard Dawkins is Wrong
* God--the Evidence (Without Religion)
* Afterlife Without Religion
* Skeptics Demolished
* Afterlife Objections Demolished
* Ghosts- Randi and closed minded skeptics when they die
* Victor Zammit speaking at Speakers Corner
* Materialized Houdini speaks to Victor

FEEDBACK:
1) Dear Victor and Wendy,
I have 4 copies of your book for loaning out. Your recent show on Coast to Coast was outstanding. I have recorded that. You have reached millions of people and I have enjoyed your newsletter. John Melkert, Canada.

2) Thank you Victor very much for,your inspiring weekly reports which have certainly enhanced my life in the most positive way. God bless you both x
Phyllis Walsh
3) Hi Victor ... There is excellent info there. Scole is as much relevant then as it is today. I am conducting my own research into life afterdeath and hope to post when completed. Miles.



HIGHLY INSPIRATIONAL MUSIC: GREAT COMBINATION: LORD OF THE RINGS AND ENYA. The wonderful Enya with her magnificent voice singing "May it Be" the theme song for the 2001 Peter Jackson film "Lord of the Rings: The Fellowship of the Ring". Exquisite vocals and visuals.
Lyrics
May it be an evening star
Shines down upon you
May it be when darkness falls
Your heart will be true
You walk a lonely road
Oh! How far you are from home Mornie utulie (Darkness has come)
Believe and you will find your way
Mornie alantie (Darkness has fallen)
A promise lives within you now
May it be the shadow's call
Will fly away
May it be you journey on
To light the day
When the night is overcome
You may rise to find the sun Mornie utulie (Darkness has come)
Believe and you will find your way Mornie alantie (Darkness has fallen)
A promise lives within you now A promise lives within you now
Whilst we encourage and we publish many papers and reports by afterlife researchers, we are not in a position to guarantee the accuracy of all claims. We accept the imputed claim that the afterlife and paranormal research done by the researchers is done in good faith. ALL WORK IS COPYRIGHT BY THE CONDITIONS SET AT THE GENEVA CONFERENCE ON COPYRIGHT.