COMMENTARY: THE POPE MAKES A HUGE BLUNDER in allowing parents to physically hurt children. Just recently the Pope said is reported to have said that it is all right to use physical punishment against a child - as long as it is done with dignity !!

......... But Article 37(a) of the EUROPEAN CONVENTION - which applies to children- states that "no child shall be subjected to torture or other cruel, inhuman or degrading treatment or any punishment."
The European Court of Human Rights
held that

punishment inflicted on a 15 year old boy - three strokes of the cane - amounted to being degrading - and illegal. The U.N. Committee on the Rights of the Child, defined corporal punishment as "any punishment in which physical force is used and intended to cause some degree of pain or discomfort, however light."
In the Committees' view physical punishment is invariably degrading.

Such treatment is denounced by the United Nations Committee on the Rights of the Child and, therefore, should be stopped because it humiliates children - and could cause permanent problems, whether it is done in private or in public.

NO BIG BANG?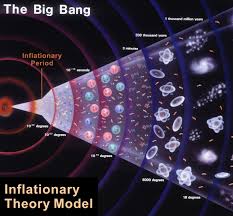 For many years we have pointed out that the widely accepted theory that the universe had a finite beginning out of nothing (the Big Bang) was just a theory. There have always been a number of
physicists who oppose the theory
, a recent one being
Neil Turok
. Many point out the
problems with the theory
. Now a new model, based on the work of David Bohm, proposed in a paper by Ahmed Farag Ali at Benha University Egypt and Saurya Das at the University of Lethbridge in Alberta, Canada is getting media attention.
Read more...


DR. MARY NEAL'S NEAR-DEATH EXPERIENCE
Dr. Mary Neal, an orthopedic spine surgeon with a background in science, had a profound NDE after "drowning" in Chile in 1999. During the incident, Neal was submerged for a full 12 minutes. She was without oxygen for 24 minutes and a friend described her condition as "blue, waxy, no heartbeat, cold to the touch" (see video statement by
Tom Long at 1min 30sec
.). Although
her book
was first published in 2012 and has been extensively featured in Christian media, her story has had a revival in the media following an appearance on the Oprah Winfrey Network program
In Deep Shift.
From there it was picked up by
the Huffington Post
and many mainstream news outlets. Here is a talk she gave at the 2014 IANDS conference.
At 13:00- life review..
at 23:00- description of heaven.

DURING HER NDE DR. MARY NEAL WAS WARNED ABOUT THE FUTURE DEATH OF HER ELDEST SON
A number of people who experience a NDE claim to have been told about their future. Dr. Mary Neal claims 'They did tell me about the future death of my oldest son. They didn't tell me the date or the time, but it was very clear that would be happening.' And ten years later it did. 'I woke up every day hoping the plan for my son's life would change.'
Read more...


DR. CHARLES TART EXPLAINS THE EXPERIMENTER EFFECT. In a series of classic experiments Dr. Marilyn Schlitz obtained positive results and Dr Richard Wiseman obtained negative results on the same experiment using the same subject. Dr. Charles Tart examines the implications.

ALTERNATIVE NEWS PROJECT

Duncan Roads, owner and publisher of the Australian based Alternative
Nexus Magazine
has created the Alternative News Project.
" The ANP draws upon a growing network of experienced researchers, writers, publishers and organisations from around the world. Our sources include magazines, alternative news sites, conspiracy discussion forums, whistle blowers, journalists, private intelligence networks, news groups, RSS feeds, relevant groups and organisations, and informed members of the public. No sport. No politics. No fashion. No celebrity gossip. No religious stuff.
No satire. The ANP has no political or religious affiliations, leanings or agendas."
The site covers a huge number of topics. You can subscribe to news on one sub-category topic for free or on multiple topics for $30 for 1 year.
Read more...



THERAPY FOR EXTREME GRIEF

INDUCED AFTER-DEATH COMMUNICATION (IADC) is a breakthrough in grief and trauma therapy which should be widely available. Allan L. Botkin, a Doctor of Psychology, worked for 20 years at a hospital and specialized in treating PTSD among combat veterans.
He discovered that a variation of EMDR, or eye-movement desensitization and reprocessing, reliably induced after-death communications in his patients, giving them dramatic relief from anger, guilt and sadness. He has since expanded the use of the technique with impressive results. Dr. Botkin's websites are
induced-adc.com
and for veterans and their families
healingafterthewar.org.

"Death is simply a shedding of the physical body like the butterfly shedding its cocoon. It is a transition to a higher state of consciousness where you continue to perceive, to understand, to laugh, and to be able to grow." - Elisabeth Kubler-Ross



ELECTRONIC VOICES: CONTACT WITH ANOTHER DIMENSION?
This is the story of a

highly credible senior diplomat who experienced objective contacts with another dimension through loud and clear voices received by electronic means during Instrumental Transcommunication (ITC) experiments. Dr Cardoso describes the astounding experiences that transformed her life since she started ITC research in 1997. She presents extracts of conversations with her deceased loved ones and other personalities who insisted that they live in another world.
Read more...



DOES MEDIUMSHIP HELP GRIEF?
Bob Olson interviews medium Carole Lynne.






ETERNAL PUNISHMENT? Someone in the Church told me that when we die, God punishes us for our sins when we cross over. Is that true?

Victor:

There is no credible evidence, no authority that what you were told is correct. On the contrary all the evidence coming from Near Death experiencers and information transmitted directly from the afterlife by highly credible afterlife teachers tells us that most people are met with total unconditional love and that the only judgement is by ourselves. One does not have to be 'perfect' to go to the realm of the Light on crossing over. As long as you are open minded, a good average person who helped those who sought help from you and you were not cruel - you should make it to the realm of the light on crossing over.

However if we lead a life of cruelty and selfishness we will be lowering the vibrations of our own spirit body. On crossing over our vibrations may not be high enough to go to the realm of the Light - and we could find ourselves in a bleak environment that reflects our own state of consciousness. However there is always help available for people who are willing to accept it and work their way upward by helping others.
QUESTION:
Can experimenting on animals (vivisection) be right when it is undertaken with a good motive?
Silver Birch replied:" NO! How can that which is cruel be right? How can that which causes pain, which inflicts torture be right? It is contrary to all that we teach. It is wrong to experiment on those who are not capable of resisting."


CLOSED MINDED SKEPTIC'S $1M

CHALLENGE IS THE GREATEST FRAUD IN PARANORMAL HISTORY!
I received some emails this week from England that this skeptic keeps on saying in a TV interview no one has beaten his challenge. But the journalist who wrote this did not do his homework and failed to mention any of these critical issues: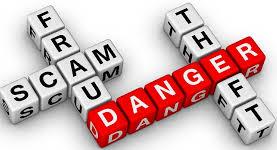 1.
Highly formidable professionals
state that the challenge by the skeptics is fraudulent. They agree with me that it is the greatest HOAX in paranormal history.
2. No gifted psychic has bgeen allowed to attempt the challenge. They have to pass Randi's personal "preliminary assessment" first. I advise psychics and mediums NOT to waste their time taking on a fraudulent challenge.
3. In the challenge this skeptic will be JUDGE and JURY and will have sole control of editing all photos and video.This violates all principles of fairness and equity.
4. This skeptic from Florida JR has NOT rebutted the evidence for the aftetlife I presented - if he did he would have gotten a cool MILLION DOLLARS! My own MILLION DOLLAR CHALLENGE IS STILL UP FOR GRABS!

SPIRITUALITY IN ACTION
At a time when the mainstream media focuses on negative news it is inspiring to read the story of Easton LaChappelle, a 19-year-old using robotics to build a $350 robotic arm. The outstanding thing is that he has released the plans and software to the world for free.
Read more...



IDIGITAL MEDIUM


Our good friend Keith Clark is doing something that we have long hoped for. A single website that will become a gateway repository for evidence for the afterlife. Keith writes: "We have evidence of life after death all around us. We would like to collect that evidence to give life after death a quantitative and tangible presence. Right now its scattered to the winds of the earth, found in books and conferences, appearing on facebook one day, gone the next."
Keith's first project is "Share a Website".
Ever wished there was a comprehensive list of websites related to all thing spiritual?
Now, YOU can help build it! Add your own or another favourite afterlife/spiritual website now. Takes less than 2 mins. Read more..


QUESTION: Attacking Victor? Hey Victor, what do you say to those couple of guys who are attacking you? M. Barton, N.Y.
Victor: I regard them as a couple of misguided losers and defeatists - and

spiritually retarded younger brothers on the path. They show they do not have the competence, the intelligence and the skills to try to rebut the evidence for the afterlife. They are hugely frustrated that I showed them they could be wrong in their beliefs.They are being most unfair, most dishonest and vindictive showing their mind comes from the sewer. If they remain negatively entrenched, on crossing over they may find themselves in the horrible darker region for eons of time ... ahhhhhh!
The fact is that the EVIDENCE FOR THE AFTERLIFE HAS NOT BEEN DISPROVED and is helping people around the world about afterlife matters.
AFTERLIFE MEETINGS IN BRISBANE: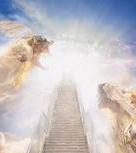 Sunday 15 February, 2015 1pm
Topic: NEAR DEATH EXPERIENCES -
What They Teach Us About Living, Dying and Our True Purpose.
*Plus time to share personal stories and a report on the recent inaugural Afterlife Explorers Conference.
Start: 1pm
Venue: Meeting Room 3, level 1, Kenmore Library, Kenmore Village Shopping Centre, 9 Brookfield Road, Kenmore, Brisbane.
Entry: $10 includes refreshments
Enquiries: Sheryl Gottschall 0431 856 556 or info@bodylight.com.au
www.facebook.com/afterlifediscussion

FEEDBACK: 3 only THANK YOU!

1)
Thanks Victor for all your time and work- great videos on last Friday. From all of us over here
Michael
North Cyprus.
2) Dear Victor and Wendy
Thank you for last week's edition (week 6 of the Friday Afterlife Report). It feels like receiving the Light of Love and it is a blessing experience. You bring lots of positive energy into the physical world.
Thank You, Driek
3) Hi Wendy and Victor
,Thank you for the Afterlife Report. The weekly info which you embed in it is so inspiring and helpful to my own grief healing process. Thanks for your research and the time you spend producing the Report.
Dina
Colorado.
See Victor on Video



Subscribe to Victor's Youtube Channel:
* What Happens When you Die
* Afterlife and Science
* Near Death Experiences- Evidence of the Afterlife?
* What You Must Know Before You Die
* David Thompson's Materialization
* Million Dollar Challenge
* The Afterlife on Trial
* A Lawyer on the Afterlife
* Suicide is not the answer
* Religion and the Afterlife
* Ghosts- Randi and closed minded skeptics when they die
* Zwinge Randi's Challenge Exposed ... Lawyer Explains
* Why Professor Richard Dawkins is Wrong
* God--the Evidence (Without Religion)
* Afterlife Without Religion
* Skeptics Demolished
* Afterlife Objections Demolished
* Ghosts- Randi and closed minded skeptics when they die
* Victor Zammit speaking at Speakers Corner
* Materialized Houdini speaks to Victor



INSPIRATIONAL MUSIC: From that genius Andrew Lloyd Webber's Phantom of the Opera - one of the most beautiful love duets ever written. Sung brilliantly by Michael Ball & Sierra Boggess! Visually stunning, most irresistable, most melodic, great emotion, great lyrics - enough to make your day!!! So listen and allow the vibrations of this music to penetrate your heart - and really enjoy this exciting music: ALL I ASK OF YOU