TOM CAMPBELL ON MATERIAL REDUCTIONISM
"Tom Campbell is one of the great thinkers of our age" comments Dr Eric Cunningham of Gonzaga in his introduction at the Spokane event May 18, 2014. In this inspirational video he explains that the goal of evolution is love. If you don't have time to watch the whole thing watch from 1.50:00 where he explains how materialist reductionism is doomed.




WHAT IS DIRECT VOICE MEDIUMSHIP?


People who have 'died' can be heard talking in their own voices in the presence of a direct voice medium. Direct voice mediumship is part of what is called physical mediumship. Development of this ability takes many years of sitting for about an hour once a week with a group of people in a darkened room. The Spirit team are able to create an artificial voice box outside the medium's body made with ectoplasm- a substance taken from the medium's body (See picture of famous English direct voice medium Leslie Flint )
Read more...
and listen to
Betty Greene explain what direct voice is.


The Leslie Flint Educational Trust has a new YouTube channel The site is new and videos will be added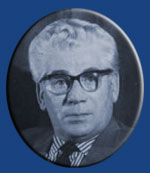 as time goes on. Communications will be posted here that have not yet been published on the internet, along with clearer recordings of some that have been posted. This will make The communications much more accessible to more people as they are so important to the world and those interested in spiritual matters and the afterlife. Many of them will be quite interesting and educational.



THE GREAT OSCAR WILDE COMMUNICATES FROM THE

AFTERLIFE: One of the first on the new channel is the highly controversial Oscar Wilde speaking conversationally with a clear voice - a voice that gets a voice-correlation of '1' - directly from the afterlife. It's Oscar Wilde's voice, his personality, his wit and his thoughts. It's pure magic to hear this great man again. I am sure there will be many who would love to hear Oscar Wilde talk about the difficulty of communicating, the afterlife and some of his thoughts since he crossed over. I found this tape to be really excellent especially in getting to know more about life in the afterlife.




ALBERT BEST- BRILLIANT HEALER AND MEDIUM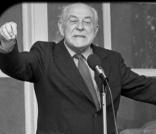 Albert Best was an Irish medium who moved to Scotland. He was the mentor to the famous psychic, Gordon Smith. In addition to being a medium, he was also a Spiritual Healer. While he was serving overseas in WWII his wife and three children were killed in an air raid on Belfast. Later in life he claimed that he had been able to embrace his materialized wife and three children during a home circle with a materialization medium in Glasgow. On his deathbed, he saw his wife and children in the room with him. Witnesses, including Gordon Smith, state that there were tears of joy in his eyes, and he told visitors: 'They've come, you will have to let me go. To which Ann Docherty, another medium present, replied: 'We were never holding you Albert'. He gave a last smile, and slipped into a coma from which he never awoke. He passed into Spirit on Friday 12th April 1996.




'S.P.R. INVESTIGATOR' INSULTS - HE IS AGAINST MATERIALIZATIONS AND PHYSICAL MEDIUSHIP:
I watched a youtube video this week where Alan Gauld

Ph.D, a former President (1989-92) of the English Society for Psychical Research (SPR) totally rubbished materializations and physical mediumship - insulting a number of highly gifted mediums and many thousands of others who experienced reunions through materialization. I was just stunned at the colossal ignorance and negative prejudice of this psychologist making fool of himself. He used the old claim that ectoplasm is just 'cheesecloth' or in more recent times 'nylon net curtaining'. (PICTURE SHOWS: medium Ethel Post Parrish, in the U.S sitting emitting ectoplasm - on our right - a spirit materializing). How absolutely disgusting -using his position as the President of the SPR to denigrate physical mediumship! How incompetent and deeply negatively prejudiced. Wendy and I - as professional afterlife investigators - and many, thousands of others, have witnessed ectoplasm being emitted by David Thompson in red light many times these last nine years! We witnessed some TWO HUNDRED materializations and over ONE HUNDRED REUNIONS in eight years!
THE FOREVER FAMILY FOUNDATION
Bob GInsberg explains how traditional grief therapy shuts down any discussion of the afterlife and how this need led Bob & Phran Ginsberg to create the
Forever Family Foundation
.
Every week the Foundation has an excellent radio program Signs of Life Thursdays from 8 to 9 PM, Eastern, (5 to 6 PM, Pacific).





QUESTION: Victor, you said in your last week newsletter that lawyers to-day would say that Prof Richard Dawkins and Prof Stephan Hawking cannot call themselves atheists anymore. Why not?
Victor: There are those scientists and others like them - who call universal intelligence 'God'. This is because they observe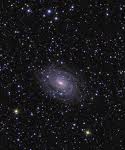 intelligence everywhere. For example, the laws governing the universe - and other examples I gave last week. Experts on evidence will tell you for every effect there has to be a cause. So, if there is a highly intelligent effect - for example, the sun revolving around the sun, this law must have had a cause, specifically an intelligent cause. There are millions of intelligent Cause- Effects - and collectively they can be called 'God'. Now Prof Richard Dawkins and Prof Stephan Hawking accept there is intelligence everywhere - BUT, they say, all intelligence wherever you see it - in the universe and on earth - this intelligence came "by chance". This is something experts in evidence tell them that CHANCE does NOT explain the millions of intelligent effects - and they have no alternative but to accept that the universal INTELLIGENCE is 'God'. Interesting, highly credible transmissions (e.g. Mons Hugh Benson) from the afterlife tell us there are no atheists in the afterlife - everyone in the afterlife accepts there is a 'God'.



WISE WORDS FROM THE AFTERLIFE


" Everybody in your world has to die. It is part of the law that you cannot live on earth for ever. So it is inevitable that the physical body, when it has fulfilled its function, should be severed from the spiritual body and the soul which endowed it with animation. It is thus that the transitional period can be accomplished and the soul go marching on as part of its eternal pilgrimage.

It is of course sad that this happens because many of you, alas, have your spiritual vision restricted so that you see only the material, the shell, the husk, and not the underlying, sublime reality. The eyes of the spirit are open, and knows that the one you love and who loves you has left you physically but not spiritually. Death has no power to separate those whom love has joined together and made them one in spirit."

from Lift Up Your Hearts



"CONDUIT"- A LOVE STORY BEFORE DURING AND AFTER LIFE. A wonderful book on so many levels.




DEVILS DEMONS AND SATAN: DO THEY REALLY EXIST? This is an important question because many

religions tell us about devils, demons and satans. But the information which comes DIRECTLY from the afterlife by very highly credible sources, one of them is Catholic Mons. Hugh Benson in his book FACTS, tells us no they do NOT exist. BUT, there are those spiritually retarded humans who cross over and behave wickedly - some very wickedly. These are the ones religions call demons and devils. These may choose to stay in that condition for eons of time - thousands of years by earth's time but not for eternity. At some time in the very far, far future, they will eventually slowly come back to the Light - consistent with the Law of Progress. (Download FACTS).