WHAT IS IT LIKE TO BE DEAD?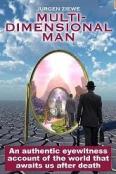 Jurgen Ziewe argues that out of body experiences " are by far the most common and perhaps the most authentic, reliable and repeatable forms of investigation, with more and more people familiarising themselves with man's new frontiers. Although most reports are subjective and sometimes mixed up with projections, there are often common phenomena reported. Some investigators take a very scientific approach such as Dr. Charles Tart and Thomas Campbell. There are now a number of centres such as the Monroe Institute and others teaching Out-of-Body projection techniques. Their common philosophy tends to be that the individual has to find proof and the answers about an afterlife for themselves. There are still issues with beliefs distorting the reality and making it difficult to arrive at a universally acceptable understanding of our multidimensional realities, but little by little a certain consensus is being arrived at."
His excellent webpage contains a summary and illustrations.
What is it like to be dead?
The Lowest Dimension
The counterpart of Earth
The Intermediate Dimensions
The Higher Dimensions
The Super Dimensions


DR PIM VAN LOMMEL INTERVIEW ON CONSCIOUSNESS AND THE NEAR DEATH EXPERIENCE http://www.youtube.com/watch?v=glKccJ5YUcg


MEDIUMS ON BEOMING AWARE. Lynn LeClere, Laura Lynne Jackson talk of how they first became aware of their awareness. Others speak of having experienced a spiritual connection. https://www.youtube.com/watch?v=xzK7Id4Jdao



NEW PHOTOS OF ECTOPLASM. For years physical mediums

have been describing the ectoplasm taken from their bodies which allows direct voice and materialisation. We have seen it and described it as a smoky vaporous substance that seems to flow from the body of the medium.

The Following descriptions are taken from the blog of the Felix Circle.
* Emmanuel Swedenborg describes it as 'a kind of "vapour" steaming from the pores of the body. " It was a visible watery vapor and fell downward to the ground upon the carpet."
* Eugene A. D. Rochas compared the luminous vapor he saw arising from the breast of Elizabeth d'Esperance to the Milky Way.
* Paul Lecour likened the process to the condensation of a nebula.
* Venzano's described it as a mass of swirling vapor at the side of Eusapia Palladino.
* Gustav Geley described a dimly phosphorescent column that formed beside him, out of which a luminous hand, perfectly formed and of natural size, appeared and patted him several times on the forearm in a friendly way
Sceptics have always maintained that it does not exist and that physical mediums are all fakes who smuggle in cheese cloth. These recent spectacular photographs of Kai Muegge's ectoplasm by Shannon Taggart taken in August 2013 at Lilydale Cassadega USA show clearly it exists.



PROFESSOR J.B. RHINE: Of Duke University, Ohio.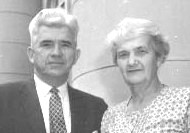 Extensive experiments were carried out in the Rhine Research Center by Dr J.B. Rhine and his wife Dr Louisa Rhine who created the word "parapsychology". By conducting almost a million trials of guessing experiments with Zener cards, they established statistical proof of the existence of Extra Sensory Perception and telepathy. These studies were repeated in 33 independent experiments in different laboratories in the five years following Rhine's first publication of his results. Twenty of these or 61% were statistically significant where 5% would be expected by chance.

RECENT INTERVIEW ON AFTERLIFE COMMUNICATIONS Barry Eaton is one of Australia's most

experienced radio and TV presenters. In this interview on Coast to Coast he discussed how his partner Judy's death in 1997 compelled him to find ways to communicate with "the Other Side." A few months after her passing, Judy spoke to Eaton through a medium to inform him that his own abilities, latent for years, would now open up and allow for direct communication between them. Eaton's skills as a medium developed, and soon, he was channeling countless spirits who had passed over, and learning what the afterlife was like. The afterlife is a vast interdimensional system where there are many different levels and planes, he said. Listen..( Segment starts at 39 minutes)





PETER RAMSTER TALKS ABOUT HIS REINCARNATION RESEARCH

See Peter's website http://www.aramaiglobal.org/home.html



NEW BOOK ABOUT REINCARNATION


Miles Edward Allen is the founder of AECES and
The Survival Top 40
an excellent website which outlines some of the best evidence for the afterlife. He is already the author of
The Survival Files
and
The Afterlife Confirmed
, both excellent books which examine some of the best evidence for the afterlife. Now has added a book on the evidence for reincarnation-
Defending Bridey's Honor: The Reality of Reincarnation
.





DO YOU HAVE THE MORAL COURAGE TO SEEK THE TRUTH ABOUT THE AFTERLIFE?
, HIGHLY RECOMMENDED - FOR ALL, ESPECIALLY FOR

THEOLOGIANS: MONS. HUGH BENSON'S GREATEST BOOK: 'FACTS
'.
First, let me remind our subscribers that if your beliefs in your particular religion is making you
spiritually
a better person, than you have the right beliefs for you. Now read carefully: Mons Hugh Benson was a highly respected Oxford theologian, a Catholic (at the time of his death) and former Church of England senior priest who when he crossed over stated that the afterlife is not what the Bible tells us it is like. So, he said, he was given permission by the Higher Beings in the afterlife to transmit to us exactly what happens when we die, to describe what the afterlife is really like and that religions do not really represent God nor do they tell us anything worthwhile about the afterlife and God. Read this most interesting work with an open mind and come to your own decisions. Read more:
http://snipurl.com/27qy0ng

QUESTION ABOUT THE AFTERLIFE: My dentist asked me what is he going to do in the afterlife when he crosses over - asked seriously, would he be able to play his favorite sport - golf?
Victor: Good question! I told him that he can play golf as long as he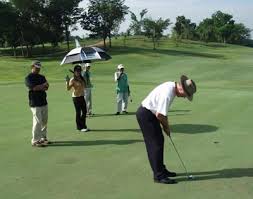 wants to there in the afterlife dimension! But of course, there will come a time when he would get too much of that sport and will be involved in other productive activities there. People often ask me what is going to happen to tradesmen and professionals - such as architects, lawyers, doctors, engineers ... My response is that each person will find his-her calling in the afterlife as to what kind of work he-she can do. It is possible to have a break from work and just enjoy the leisure without the pressure of having to pay for rent, mortgages, for food, telephone bills, insurances bills, motor vehicle expenses ... and for any other thing. You will have plenty of opportunities to truly relax and enjoy the company of those who are your spiritual equal. You will have opportunities to attend concerts, plays, lectures, discussions about anything that would be of interest to us. And sooner or later you will feel the urge within yourself to make some kind of contribution - according to your talents and skills.



Reward

The reward of love is simply to love more.
An infinite journey that does not end,
The human heart has an infinite ability
to expand into ever deeper love,
we are made for a 'relationship'
with infinite Love,
a boundless ocean
of ever deeper discovery.
We are finite creatures
made in the image of God
with an infinite ability to grow and expand in love.

Brother Mark Dohle.'