October 18th 2013
COMMENTARY: PROGRESS ON $5 MILLION GRANT FOR AFTERLIFE

RESEARCH? A Christian organization, the John Templeton Foundation, last year gave a grant of $5 million dollars to fund a 3 year Immortality Project at University of California Riverside.

At the time I expressed concern that the money was given to a department which focused on Philosophy rather than one of the many afterlife research organizations such as the Windbridge Institute or The University of Virginia School of Personality Studies or the Institute of NoeticSciences which have the capacity to focus on the hard scientific evidence for the afterlife.

In May this year grants totaling $2.4 million were awarded to 10 research teams from the United States and Europe in the so-called "scientific component" of The Immortality Project. However a close look at the projects funded shows that although there are a couple on aspects of NDEs there is nothing relating to hard evidence that the afterlife exists. The award of the second essay prize does nothing to suggest that the grant of $5m will produce global changes in understanding of the afterlife.

We already have a huge amount of detailed hard evidence for the afterlife collected over more than a century by the world's best scientific minds. Surely the real need now is for the evidence to be updated with recent studies and presented in a way that is accessible.




SIX SKEPTICAL FALLACIES: this week number 5


DETECTING SKEPTICAL BALONY:
5. The fallacy of 'Generalizing from the specific to the general': A common error observed even at professional level is when some skeptic scientist implies or expressly states that because he is sure one psychic-medium is dishonest, then ALL psychic-mediums are cheats. We know in the past there was at least one dishonest scientist - does that mean ALL scientists distort their data? Of course not! But when it comes to the paranormal, the closed-minded skeptics take license to make all kinds of unsubstantiated claims, committing fallacies unfair to the paranormalists and afterlife investigators. The fallacy of generalizing from the specific to the general is not uncommon in matters of the paranormal.
CONGRATULATIONS TO SANDRA CHAMPLAIN
We Don't Die https://distrify.com/films/6965
Click to watch We Don't Die - see the trailer and watch the full movie about her book on on Distrify, a new means of making films that you produce available for viewing or purchase.
SURVIVNG DEATH- A SHORT DOCUMENTARY
"Surviving Death" is about the Near Death Experiences of 3 people who were interviewed for the series "Consciousness Continues". Episode 1 will be released on Amazon in January 2014. This film has Kimberly Clark Sharp, Roland A. Webb, and Louisa Peck. NDE Near Death Experience, out of body experience, spiritual, what is the purpose of life, the other side. (Thanks to Rob Smith for this link) http://www.youtube.com/watch?v=pgBdf1GqNlA



REMOTE VIEWING THRIVING IN PRIVATE ENTERPRISE- MARTIN ZOLLER REMOTE VIEWER



Martin Zoller is a Swiss national living in Bolivia. For 20 years Martin has been invited around the world to share and use his ability as "psychic" and "remote viewer". He has hosted his own TV shows, in both Bolivia and Germany and released a DVD on Remote Viewing and a meditation CD. Further to the many articles, he has also published five books.
Martin's gift to foresee the future allows his clients to receive direction and exceptional guidance in a time of need of answers. His fluency in English, German, French and Spanish enables him to have clients consisting of individuals, corporations, law enforcement agencies, embassies and governments in different continents. Read more...


THE CASE OF THE GORTON POLTERGEIST

Investigated by SPR paranormal investigators Maurice Grosse and Professor David Fontana http://victorzammit.com/week27forgive/



TOUGH, SKEPTICAL POLICE OFFICERS CONFIRM PSYCHICS DO HAVE PSYHCIC GIFTS: More brilliant 'PSYCHIC DETECTIVES': episode: 'Driven to Danger'.
Place: Lamar, Colarado
Case: Murder of male: Gifted Psychic: Phil Jordan (picture, left)


Police Officers Comments: Detective Rick Black: "Mr Jordan (the psychic) was giving me an impression of the suspect that was accurate … at times it was eerie. Psychic Phil Jordan was strikingly accurate … the psychic always insisted that orange was critical …The psychic removed my skepticism … Where I involved in a similar case to this, I would most certainly use a psychic again."
DETECTIVE Rick Hollar: "Having the psychic Phil Jordan telling you what to look for is one thing … then when you actually find those things it certainly gives more credence to the validity of using a psychic …"
Read full article of this fascinating crime solved by information given by the psychic: Scoll down to number 72 - see article full Psychic Detectives




OUT OF BODY EXPERIENCES

Alan Steinfeld of http://www.NewRealities.com talks to Luis Minero one of the principle teachers at the International Academy of Consciousness about astral projection, or as it is called OBE (out of body experiences)... how to achieve it and what it means in terms of conscious evolution.
http://www.youtube.com/watch?v=_U3d3b8G_qI


PRE-BIRTH MEMORIES OF 150 PEOPLE: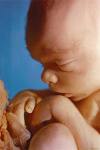 Cosmic Cradle, Revised Edition: Spiritual Dimensions of Life before Birth Paperback by Elizabeth M. Carman (Author) , Neil J. Carman Ph.D. (Author) , Bernie S. Siegel M.D. (Foreword)
" The authors have interviewed over 150 people from a number of countries, "a rare group of individuals who possess pre-birth memories." While most of us have a form of amnesia which causes us to believe that we arrived here from nowhere, there are individuals who clearly recall existing as souls in the spirit world and making the decision to be born into the physical.In addition, these people remember the preparations which were required - choosing parents, sex, siblings, nationality, etc. - as well as being fully aware of life in the womb during gestation." Read more...


WHAT HAPPENS WHEN YOU DIE?: CRITICAL MESSAGE DIRECTLY FROM THE AFTERLIFE - Many

people request information about what is going to happen when they die. Here is more important information transmitted by highly credible afterlife teacher, a former Catholic Monsignor, Mons. Hugh Benson - who transmitted information from the afterlife telling us among other things that being spiritual is more important than being religious. "Where is the boundary between the earth world and the spirit world? Upon the instant of my passing to the afterlife, of which I was fully conscious, when I arose from my bed in response to a very definite urge, at that moment I was in the spirit world. The two worlds, then, must interpenetrate one another. But as I moved away under the support and able guidance of my spirit friend Edwin, I was conscious of moving in no definite direction …" (from LIFE IN THE WORLD UNSEEN).

SKEPTICS: WHO ARE THEY? I notice you use two terms to describe the skeptics. What is the difference between 'closed minded skeptics' and 'open minded skeptics? Jerry, Balmoral.

Victor: I'm glad you asked that question because I do get some

emails from 'open-minded' skeptics saying not to confuse them with the dogmatic 'closed- minded' skeptics. Technically a skeptic is one who questions or doubts. Open-minded skeptics are those skeptics who, like me, have the skills and the competence to perceive the paranormal evidence with true scientific balance. But 'closed minded' skeptics - like that flamboyant guy from Florida and his mates, are "believers" in materialism. They don't doubt and they don't question anything. They refuse to examine the evidence. Being specific in these matters is critical to identify who is open to evidence and who is closed to evidence.



QUESTION FROM NORWAY: HOW DO I KNOW I AM LIVING WITH MY SOUL MATE?

Victor: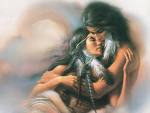 If you are living with your soul mate, your partner will show his/her unselfish love, always attend to your needs, will move heaven and earth to make life easy for you, will always be there when you need him/her. Likewise, you will do the same for them. But if that is not the case it does not mean you should break up your relationship with your partner. We are told that it is not always always possible or desirable for us to be in this world with our soul mate. Since we come to earth to continue to spiritually grow and refine sometimes we have to learn to cope with difficult relationships. It is only when we are under great stress and pressure that our true character rises to the surface!


TIPS ON GETTING BETTER DEAL ON CROSSING OVER: I am often asked if I found loopholes in attaining a better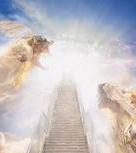 deal on crossing over. Of course I have! Over the years I gave my subscribers a number of tips about how to get a better deal. To-day I would like to tell you that it is most critical to sort out any problems with people you may have before you cross over. Any remaining strong issue that has been with you for years will stay with you in the afterlife on crossing over. So, whatever it is - you have to resolve all problems the best way you can. The afterlife has huge consequences and you must keep on reading about it as much as you can.The more you get to know about the afterlife, the easier the transition will be. We must not forget the afterlife is not just for a few decades - but for too many centuries and centuries - forever - worth finding out as much as you can!



PHYSICAL MEDIUMS WANTED: THE LABORATORY:


Graham at Spirit Today writes:
" People are gradually waking up to the wealth of evidence for survival of consciousness that has been gradually accumulating over many decades - evidence that can no longer be suppressed or ignored. An exciting project has been launched in the UK by Mike Ganley and his team to help provide this proof. Physical mediums are invited to demonstrate their gifts in a controlled, safe environment especially designed for both ectoplasmic and new energy. Anyone remotely involved with spiritualism, especially mediums who sit in light (red or otherwise) conditions should read on…"

QUESTION: When a person dies, what likeness do they retain? Could a husband be unrecognizable to a wife who passed on twenty or thirty years after? Could he progress so much that he would be out of the orbit of his wife?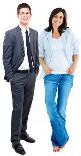 "You do not change your identity. You do not change your individuality; you do not change your consciousness. You grow in spiritual grace and stature, but you are the same individual that you were before - with your perceptions heightened, your faculties deepened. But, except for the disappearance of blemishes, defects and injuries, you are recognizable as you were on earth. You do not change your form, for that is spiritual still requires a mode of manifestation, a body a vehicle, an instrument through which the spirit must register itself. And that has always existed, that finer more rarefied, more delicate body, while you were on earth. (S. Birch. directly from the afterlife).



SPIRITUAL HEALING IN SYDNEY


David Thompson International Spiritual Medium &Healer will be conducting Spiritual Healing in Sydney CBD next Tuesday 22nd October 2013 Read more...
Bookings by appointment only at: silvercordcircle[at]gmail.com
INSPIRATIONAL COLLEGE SPEECH
Dying college professor Randy Pausch made a surprise return to Carnegie Mellon University to deliver an inspirational speech to the Class of 2008 at the Commencement Ceremony on May 18, 2008. Pausch was included in TIME Magazine's 2008 list of the world's 100 most influential people. His book, "The Last Lecture", co-written by Jeff Zaslow of the Wall Street Journal and based on Pausch's now-famous talk "Really Achieving Your Childhood Dreams", was a New York Times #1 bestseller.
https://www.youtube.com/watch?v=0WmryhioApY





WHY THE WORLD NEEDS MEDIUM KAI MEUGGE:


For some twenty years I had fundamental disagreements with closed-skeptics about 'ectoplasm' – the whitish smoky substance that comes out of the physical medium's mouth. Skeptics say there is no such thing as ectoplasm and that mediums use 'cheesecloth' to simulate ectoplasm. Now through Kai Meugge, thousands of people in many countries have seen this ectoplasm for themselves – making the skeptics' claim absolutely stupid and ridiculous.
MEDIUM EXTRAORDINAIRE KAI MEUGGE IN AUSTRALIA- SEANCES AND

WORKSHOPS– KAI Meugge is conducting demonstrations and workshops – YOU are invited.
'FROM HEART TO QUANTUM LEVEL' - is the motto of five weeks of rich Seances and Workshops between the 21st of October and 29th of November 2013!
SEANCES will be held at Wallacia (near Sydney) Development Centre of Inge Crosson (beginning 21st and 23rd of October),in
Melbourne (6th and 7th of November) and in
Townsville (16th and 17th of Nov.)!
FIRST: We start with the first two Seances the 21st and 23rd of October at the WALLACIA DEVELOPMENT CENTER (near Sydney)! More Sitting Dates please contact below email address.
EFFECTIVE WORKSHOP FOR TRANCE-SPEAKING and its connections to Physical Mediumship/Hypnotically induced Trance Speaking!
This workshop is for everyone who wants to start or strengthen the ability for channeling spirit guides information verbally! We teach the basics of trance in theory and practice, techniques to encounter spirit guides, communicate with them and channel their information verbally! The 'speaking' momentum so many are struggling with we will master by applying semi-hypnotic techniques to let it happen 'by itself'!
THE TWO DAYS WORKSHOPS (with rich Powerpoint Presentations) will be held
26th and 27th of October and
9th and 10th of November
Learn about details please contact
awakeningsoulsinfo@gmail.com