COMMENTARY: SPREADING THE LIGHT: YOUR KIND ASSISTANCE REQUIRED FOR OUR NEW BOOK:


Wendy and I are working to prepare a new version of the book to be called " A Lawyer Presents the Evidence for the Afterlife." It will update the existing research and add a lot of new material.

To help prepare for the launch of the book we need many of our readers who have read and enjoyed the current version to email us with comments that we can use in pre-publicity.

We'd like you to tell us what you liked about the book and how it has helped you or your loved ones. Let us know if you're prepared to have your full name or first name only on your endorsement. Kindly forward your statement about the book to: vz@victorzammit.com .....I thank you all in advance. The book will be released in the next few months.

THE HOLLOGRAPHIC UNIVERSE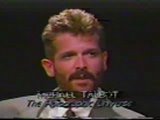 In his book The Holographic Universe, author Michael Talbot made many references to the work of David Bohm and Karl H. Pribram, and it is quite apparent that the combined work of Bohm and Pribram is largely the cornerstone upon which Talbot built his ideas. Michael Talbot attempted to use the holographic perspective to explain paranormal activity and extrasensory perception. Talbot also ties in elements of Carl Jung's "collective unconscious" theory, as well as the synchronicity phenomenon, to suggest the existence of an underlying unified field that ties all things in the universe together. Read more....

PSYCHIC EXPERIMENTS WITH URI GELLER- 40 YEARS AGO! Thanks John for the link to this fascinating historical footage.



REPORT FROM KAI AND JULIA MUEGGE ON PHYSICAL MEDIUM JOSE MEDRADO This week Kai and Julia Muegge have been taking part in a Gordon Higginson Fellowship event in Sussex England. They witnessed a demonstration by Brazilian physical/ painting medium Jose Medrado. Medrado was a full materialization medium in Brazil in the early eighties but found that the strain on his body was too great. Now he works with 20 world famous painters from the afterlife who paint through him while he is trance. He claims that he still works with ectoplasm which is what makes the paintings appear so quickly. Immediately below is a short video of Medrado demonstrating some time ago in Scotland.

Kai and Julie report: " He has - like many Brazilian mediums - a physician in his spirit team. And when the medium Medrado feels inspired by him a strong clinical smell occurs! That happened twice in the conference hall of Eastbourne Center Hotel and EVERYBODY could smell it strongly! It was a strong smell of acetone (nail polish remover) or something that is used in clinics and hospitals very much, and what immediately creates an association with a clinical environment! AMAZING! "


Watch a full 1 hour 20 min demonstration by Jose Medrado at the Arthur Findlay College in 2008. Each painting takes less than 5 minutes.



THREE WONDERFUL BOOKS ON MEDIUMSHIP


Sunny Burgess is a British trained medium now living in Brisbane Australia. He is known for the accuracy and detail of his messages- James Van Praagh said of a reading with Sunny " he brought in all the names of my aunts and uncles and the addresses where they lived." Sunny has now written a three part series on "The Secrets of Mediumship" which examines not only how a medium feels emotionally when spirit make contact but also the preparations which occur in these spiritual dimensions. Part 2 examines trance mediumship and Part 3 examines healing.
People will be traveling from all over Australia to attend Sunny's next mediumship bootcamp on 29th and 30th September at Morningside (Brisbane) which will include demonstrations of transfiguration and table tipping. Read more...
DO WE PLAN OUR LIVES AND CHOOSE OUR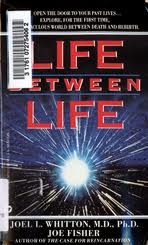 DIFFICULTIES? In his book Life Between Lives, Dr. Joel Whitton, a professor of psychiatry at the University of Toronto medical school, discusses thousands of hours of regressions he conducted with 30 people, from truck drivers to computer scientists...some believed in reincarnation, and some did not. Ninety per cent of them recalled 20-25 past lives. When his subjects were regressed to the period between physical existences nearly all of them recalled planning the circumstances of their present life- for their learning and growth. When given the choice of changing their circumstances nearly every person said that they would choose to keep things the way they were. Some who on coming out of trance realized that they could choose to learn their planned lessons in a different way experienced 'miraculous' healing. Read more...



KENNETH RING GIVES A DRAMATIC EXAMPLE OF A LIFE REVIEW

NEW, VERY INTERESTING BOOK BY CHRIS CARTER: 'SCIENCE AND THE AFTERLIFE EXPERIENCE': " Focusing on three key phenomena--reincarnation, apparitions, and communications from the dead--Carter reveals 125 years of documented scientific studies by independent researchers and the British and American Societies for Psychical Research that rule out hoaxes, fraud, and hallucinations and prove these afterlife phenomena are real. The author examines historic and modern accounts of detailed past-life memories, visits from the deceased, and communications with the dead via medium and automatic writing as well as the scientific methods used to confirm these experiences. He explains how these findings on the afterlife have been ignored and denied because they are incompatible with the prevailing doctrine of materialism." Read more..

'CRISIS APPARITIONS'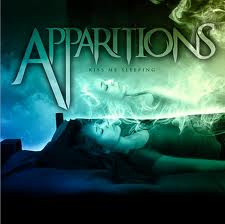 " Donna Stewart was 6 years old and growing up in Coos Bay, Oregon. One of her best friends was Danny. One day, Danny had to go to the hospital to have his tonsils removed. Stewart played with him on the morning of the surgery before saying goodbye. She said she was in her bedroom the next day when she looked up and saw Danny standing there. He wanted to know if she wanted to go out and play. Stewart trotted to her mother's bedroom to ask her if she could play with Danny. Her mother froze. "She went white," Stewart said. "She told me that wasn't possible." Her mother broke the news. Danny had an allergic reaction during surgery and died, Stewart said. "When I went back to my room, he was gone," she said. Donna Stewart, now an Oregon homemaker and a member of PSI of Oregon, a paranormal investigative team, said the encounter changed the way she looked at death." Read more...



WHAT HAPPENS AT THE ACTUAL MOMENT OF DYING? (directly from the afterlife by former Catholic Monsignor

Hugh Benson): "I had a feeling that my days on earth were drawing to a close only a short while before my passing. There was a heaviness of the mind, something akin to drowsiness, as I lay in my bed. Many times I had a feeling of floating away and of gently returning. Doubtless during such periods those who were concerned with my physical welfare were under the impression that if I had not actually passed, I was sinking rapidly. During such lucid intervals that I had, I endured no feelings of physical discomfort. I could see and hear what was going on around me and I could sense the mental distress that my condition was occasioning. Yet I had the sensation of the most

extraordinary exhilaration of the mind. I knew for certain that my time had come to pass on, and I was full of eagerness to be gone. I had no fear, no misgivings, no doubts, no regrets so far at thus leaving the earth world. All that I wanted was to be away ... I suddenly felt a great urge to rise up. I had no physical feeling whatever, very much in the same way that physical feeling is absent during a dream, But I was mentally alert, however much my body seemed to contradict such a condition. Immediately I had this distinct prompting to rise, I found that I was actually doing so ...." (from Life in the Unseen World-download pdf)
QUESTION ON REINCARNATION: "Is there an organization in the afterlife dimension to control reincarnation, to prevent mistakes being made?



Directly from the afterlife by a highly credible spirit teacher S Birch, "All these matters are simply resolved by the operation of natural law. You decide if you should incarnate. You do so at a time when you have a greater awareness and realize what can be achieved by becoming embodied in the earthly world. It does not require any group or organization of beings. This is a matter the soul decides for itself."
REGULAR FEATURE: MATERIALIZATION MEDIUM DAVID THOMPSON, ONE OF THE BEST MEDIUMS IN THE WORLD ANSWERS QUESTION: " I fully accept that attending a materialization séance is to be treated very seriously. As a sitter for the first time, what preparations I should make to maximize the materialization session?

The best way for a person to attend any mediumistic gathering is to attend with an open, honest and enquiring mind. Because of the complexity and depth of physical mediumship it would also be preferable if the person had an understanding of physical mediumship. Often people attend our séances with a "prove it to me" attitude. That's why in our pre-séance talk, we stress the importance of an individual's vibration and how they approach the séances. As a circle we want people to have the best possible experience they can from the séance, that's why we carry out stringent controls to prevent any fraud taking place by anyone in the room, though one should always remember that all forms of mediumship are experimental and not an exact science. Because of this we always hope that people will enter the séance room, with a positive, opening and giving mind.



Dr RAYMOND MOODY DISCOVERS THE PURPOSE OF LIFE THROUGH NDEs.






INTERESTING PERSPECTIVE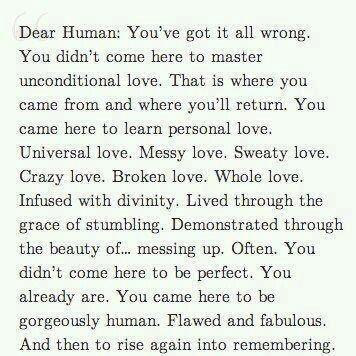 JOHN EDWARD ON DR PHIL THIS WEEK 17/9/2012


WARNING OF FRAUDULENT CONDUCT - DO NOT LOSE YOUR MONEY! Over the last few years I had a couple of people complaining to me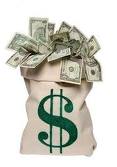 that they lost a fortune -( up to $50,000 one and $60,000 another) to con-men and thieves preying on the uninformed.
They received a telephone call allegedly form Spain stating they were identified in a Will and that they will be $3million richer - but only if they send $10,000 first, then a second and a third $10,000. NEVER, never send money to anyone claiming you are a beneficiary in a Will or for any other reason. NEVER send money unless first you obtain legal advice. Or the best thing to do is to go the police. The Police will then are likely to contact interpol to look after the matter. But do NOT send money anywhere with promises of wealth. Read more...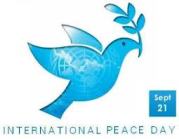 INTERNATIONAL PEACE DAY ACTIVITIES- more than 4,400 organizations around the world will recognize and celebrate the United Nations International Day of Peace today. This year some wonderful activities are planned with the aim of seeing a measurable reduction in global violence. Some of these include:
synchronized global meditations for peace
Lyn McTaggart's Peace America Intention Experiment
and Peace One Day concerts in the UK.
JAMES VAN PRAAGH AND MAVIS PITTILLA
11-NIGHT CRUISE TO QUEENSLAND AUSTRALIA



Thursday, March 28, 2013 to Monday, April 8, 2013 Sydney - Cairns - Port Douglas - Airlie Beach - Brisbane with two of the world's most renowned Mediums and Spiritual Teachers
Join American Medium James Van Praagh and British Medium Mavis Pittilla on exciting journey of self-discovery on a cruises to The Great Barrier Reef. As you sail between pristine beaches and magnificent underwater kingdoms, you will also explore and develop your own psychic and mediumship abilities with 14 hours of onboard workshops. Read more..



See Victor on Video



Subscribe to Victor's Youtube Channel:



* What Happens When you Die
* Afterlife and Science
* Near Death Experiences- Evidence of the Afterlife?
* What You Must Know Before You Die
* David Thompson's Materialization
* Million Dollar Challenge
* The Afterlife on Trial
* A Lawyer on the Afterlife
* Suicide is not the answer
* Religion and the Afterlife
* Ghosts- Randi and closed minded skeptics when they die
* Zwinge Randi's Challenge Exposed ... Lawyer Explains
* Why Professor Richard Dawkins is Wrong
* God--the Evidence (Without Religion)
* Afterlife Without Religion
* Skeptics Demolished
* Afterlife Objections Demolished
* Ghosts- Randi and closed minded skeptics when they die
* Zwinge Randi's Challenge Exposed ... Lawyer Explains
* Victor Zammit speaking at Speakers Corner



FEEDBACK - 3 only selected



1. Mr. Zammit, You don't need to reply to this, you are way too busy. I just want to let you know that, having found your site a few weeks before my husband died has been a tremendous gift to me. I've always believed in an after life, but your collection of essays and interviews with knowledgeable, intelligent people is very informative and assuring. You are way above those who would discredit you. Don't waste your precious energy in even worrying about them. Your intelligence and work is solid and professional. It's really the problem of the disbelievers, some of them enjoy the debate for the wrong reasons.
Thank you, Elizabeth S., Moscow, Idaho, USA

2. Victor,...........Glad there are people like you Victor to help show some of them anyway. Kind Regards ....Gill
3. Hi Victor, Kudos for another fine Friday Afterlife report. I don't know how you come up with such a goodie bag of Afterlife data week after week by yourself. You must have a staff helping you with this. .... May your vibrations increase. Maury.



INSPIRATIONAL MUSIC- BECAUSE YOU LOVED ME!! Incredibly moving lyrics by American songwriter Diane Eve Warren who wrote it as a tribute to her father. Her songs have received six Academy Award nominations, five Golden Globe nominations, including one win. Here it is sung by Canadian pop singer Céline Dion for her twenty-first studio album and is one of Céline Dion's biggest hits and signature songs.



Disclaimer: Whilst we encourage and we publish many papers and reports by afterlife researchers, we are not in a position to guarantee the accuracy of all claims. We accept the imputed claim that the afterlife and paranormal research done by the researchers is done in good faith.