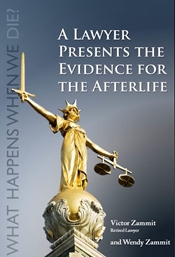 FRIDAY AFTERLIFE REPORT

Homepage http://www.victorzammit.com

BUY BOOK
Buy on amazon.com
Buy on amazon.co.uk
Buy on Barnes and Noble (accepts Paypal
Buy on Book Depository (accepts Paypal and price includes postage)


BUY E- BOOK VERSION
* Amazon Kindle
* Amazon Kindle UK
* Barnes and Noble Nook
* Apple ITunes
* Kobo

Now a best seller on Amazon.com !!!!


If you have been sent this link by a friend, or have come across it on the internet, sign up here

"Bringing light where there is darkness and hope where there is despair."
September 11th, 2020

Last week's report
and
all previous reports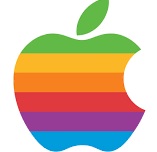 IPAD and MAC USERS
The browser Safari does not naturally support all video formats, so you may see a space where the videos should be. Try using the browser
Google Chrome
or, for more security,
Brave,
which is based on the same software "engine" as Chrome, but blocks ads and trackers.
COMMENTARY: WHERE THERE IS AN EFFECT THERE MUST BE A CAUSE


When we look at the scale of the universe, it is impossible not to be awed by its mystery and majesty. And when we begin to understand the powerful laws that govern the universe, it is difficult to accept that they came about "spontaneously" and without an intelligent cause. Where there are laws, there must be a lawmaker.
Here are just three examples that defy chance.
1).
There are thirty trillion cells in the human body
. Imagine the constant power, design, and the intelligence that controls, maintains, and directs this huge number of cells to work in co-ordination to reproduce, maintain, and heal the body.
2). The human genome has approximately 3 billion base pairs of DNA arranged into 46 chromosomes. This was the fact that finally broke Anthony Flew's atheism (see next item). He marvelled at the fact that within the tiny space in every cell in your body, there is a code three billion letters long which instructs the cell how to develop.
3). Consciousness - what scientists call "the hard problem. No-one has been able to provide any mechanism to explain how a collection of physical cells suddenly become conscious.
THE WORLD'S FOREMOST ATHEIST CHANGES HIS MIND
Antony Flew, once known as 'the world's foremost academic atheist' examines cutting edge scientific discoveries and concludes that there is a God. As Antony Flew wrote: "this is the world picture, as I see it, that has emerged from modern science." For more information get the 2007 bombshell book:
There Is A God - How The World's Most Notorious Atheist Changed His Mind.
World's foremost academic atheist changes his mind
.
PAST LIFE THERAPIST DOLORES CANNON ON THE EXPERIENCE OF DEATH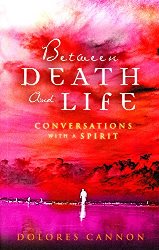 "The most common descriptions I have found of the moment when death occurs is that there is a feeling of coldness and then suddenly the spirit is standing by the side of the bed (or wherever) looking at their body. They usually can't understand why the other people in the room are so upset because they feel so wonderful. The overall sensation is one of exhilaration rather than dread".
Dolores Cannon,
Between Death & Life: Conversations with a Spirit
BRILLIANT AFTERLIFE VIDEO
Dan Drasin's wonderful

video about EVP and ITC
Calling Earth
first came out in 2014 but he has added sections to it twice. You can see it on Vimeo at
https://vimeo.com/101171248
. Lovely to see German physicist and ITC pioneer, Dr. Ernst Senkowski, Tom and Lisa Butler, and Alexander MacRae. And don't miss the most impressive stunning 5-minute conclusion "What Does it all Mean?" at 1 hour and 30 minutes.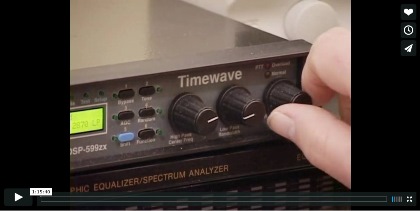 Dan Drasin's "Calling Earth".
THE ITC WORK OF SIMONE SANTOS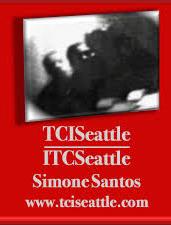 Thanks to Keith Clark from
iDigitalMedium
for drawing our attention to the excellent ITC website of Simone Santos called
TCI Seattle
. Simone is Brazilian but has been exploring ITC in Seattle since 2011. Her website contains detailed information on the various methods she is experimenting with, including the Klaus Schreiber
video loop feedback
method. She has pictures of individuals whose
images were identified
and confirmed by audio EVP and
Landscapes from Another Dimension
reminiscent of the ones sent in the 1990s through the Timestream sending station. As well Simone has an
excellent page of links
to other ITC researchers and resources.
A POSITIVE PREDICTION BY CHICO XAVIER
Famous Brazilian medium Chico Xavier claimed that he was told that if humanity could avoid nuclear war for 50 years (the deadline being in July 2019), we would be allowed to have contact with beings from other civilizations. This contact would bring unimaginable advances in science, health, and welfare.

Deadline According to Chico Xavier
DO WE PLAN OUR LIVES?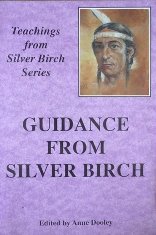 "Every soul knows before it incarnates into earth what it is that it will undertake. It is a free choice made by the larger self because it knows that its earthly journey is precisely the one needed to fulfil and obtain the necessary qualifications for the development of the larger self. You know the life that you are going to live. The hardships are chosen because to endure them, and to overcome them, will bring into play those latent qualities of the self which require development to add their quota to the real, the higher, the true self."
Guidance from Silver Birch
p. 67.
DR. MICHAEL NEWTON ON LIFE BETWEEN LIVES
Dr. Michael Newton discovered that some patients under deep hypnosis were able to access memories of their time in the spirit world. However, he waited until he had collected 7,000 case studies over 25 years before sharing the information with the world. His first book,
Journey of Souls
(1994), presented ten years of his research and insights to help people understand the purpose behind their life choices. His follow-up book
Destiny of Souls
(2000) looked at life in the world of spirit, as revealed in seventy new cases.
Michael Newton Journey of Souls
Keep up to date with developments from the Newtown Institute with a subscription to the Quarterly Journal,
Stories of the Afterlife
. New edition out now.
DO WE SIT AROUND PLAYING HARPS IN HEAVEN?
What are we going to do once we cross over to the afterlife dimension? There are still people who wrongly believe that heaven is a place where you do nothing, where you see angels playing the harp and God walks around the place.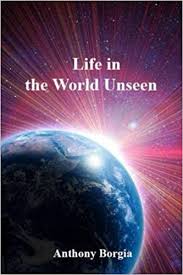 Here is what Mons. Hugh Benson transmits directly from the afterlife: "There are still many, many souls on earth who solemnly uphold it as an article of 'faith' that paradise, as they call it, will be one long interminable round of singing psalms and hymns and spiritual canticles". NOTHING COULD BE MORE FANTASTIC! The spirit world is a world of immense beauty, a world of activity, not indolence; a world of usefulness. Nothing in the spirit world is useless; there is a sound reason and purpose for everything ..." (from Mons. Hugh Benson,
Life in the World Unseen
).
For more detail on conditions in the middle astral level compiled from a variety of sources see historian Steve Beckow's
THE ASTRAL PLANE - COMMON SUMMERLAND ELEMENTS.

THE ROSEMARY BROWN MYSTERY
Rosemary Brown was a remarkable medium who claimed to be in communication with over a dozen dead, world-famous classical composers. She wrote over 1000 compositions which she credits to them and not to herself, intended to help these composers prove that they are still alive in another dimension; that there is life after death. This documentary investigates these issues. You can find
all of Keith Parsons documentaries here
.
The Rosemary Brown Mystery
NEXT WEEK'S AFTERLIFE ZOOM GROUPS
Sunday 13th September
Mediumship Development with Dr. Susan Barnes.
Developing the skills of mental mediumship and blending with spirit.
Meetings:
Every 2nd and 4th Sunday
Times:
2 p.m. New York time
Coordinator
: Dr. Susan B. Barnes, CSNU susanbbarnes@gmail.com
Online in Zoom
https://zoom.us/j/8738817733


Global Gathering

LIGHTS, CAMERAS, ACTION - SHERI PERL SHARES SHOTS OF ORBS AND LIGHT IMAGES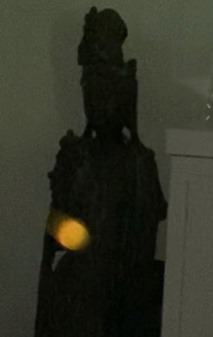 Our guest this Sunday is Sheri Perl who will be presenting her new slideshow. It consists of short video clips and still shots of orbs and light images that have been made visible through the eye of the digital camera. "I'm certain that our guides and loved ones remain close to us. You only need to set up the conditions for them to demonstrate their presence to you and I believe that they will." Sheri is an author, a spiritual healer/counselor, an interfaith minister, and an ITC Researcher. She is also the Founder of
The Prayer Registry
, a free service for all bereaved parents located at
sheriperl.com
.
Check the time in your city
Los Angeles 2 p.m. Sunday
Phoenix 2 p.m. Sunday
Chicago 4 p.m. Sunday
New York 5 p.m. Sunday
London 10 p.m. Sunday
Rome 11 p.m. Sunday
Sydney 7 a.m. Monday
https://zoom.us/j/7595442928

Spiritualism Today
Every Sunday
It will be a combination of a presentation of some aspect of Spiritualism and spirituality followed by open discussion. If you have questions about Spiritualism or spirituality or religion, bring them here. Sundays, beginning

Time: 5:00- 6:00 p.m. Pacific Time
(Phoenix)
Contact:
njturner@earthlink.net
Norma's Room:
https://zoom.us/j/3499782616

Monday 14th September 2020

GOSH: Gatherings over Strange Happenings

When: Every two weeks on Mondays (UK EUROPE and USA) and Tuesday 7 a.m. (Sydney).
A small group that meets to share and explore the meaning of strange experiences like missing time, seeing scenes from another time, interacting with a person who suddenly wasn't there, bi-location etc. If it's something you cannot share easily with others, bring it to this group to get validation and speculate on its cause.
Check time in your city IN THIS LINK
Los Angeles 2 p.m. Monday
Phoenix 2 p.m. Monday
Chicago 4 p.m. Monday
New York 5 p.m. Monday
London 10 p.m. Monday
Rome 11 p.m. Monday
Sydney 7 a.m. Tuesday
https://zoom.us/j/7595442928
Co-ordinator:
Kim at kmrainbow57@yahoo.com

Tuesday 15th September 2020


Practice, Practice, Practice

When:
Every First & Third Tuesday/Wednesday. 5 pm Pacific; 8 pm New York; 10 am Sydney (Wednesday)
Check your time here
Whether you have done a psychic or mediumship course, are just embarking on the discovery of your latest "skill", not sure what you are doing, need support, need willing people to be there for you then this group maybe for you. Any skill level catered for. Come along help shape the group this week.
Door will be shut as appropriate. A meditative exercise introduces each session. If you are late the gate might be shut.
Coordinator
: Karyn Jarvie
karynjarvie@ozemail.com.au
Zoom:
https://zoom.us/j/7595442928

Wednesday 16th September 2020



Automatic Writing and Mediumship Discussion
Share resources and discuss what participants are experiencing
1st and 3rd Wednesdays, 5:30 p.m. Pacific Time

Next meeting Wednesday
2nd September 2020
https://zoom.us/j/7595442928
Coordinator:
Sheila Lowe sheila@sheilalowe.com
Physical mediumship development group
with Rob Blackburn and Craig Hogan
7 p.m. Central time; 8 p.m. New York; 5 p.m. Pacific Time; The group is now admitting new members.
Participants sit in a darkened space in their own homes; the group has been going for some time and members are experiencing phenomena.
Contact Rob Blackburn (rkblack@mtco.com) or Craig Hogan (r.craig.hogan@afterlifeinstitute.org) before joining the group.
https://zoom.us/j/4381898190
More details of meetings

Videos of past Global Gatherings
INSPIRATION FROM GREAT SOULS: SPIRITUAL LAWS
"The Universal Spiritual Brother&Sisterhood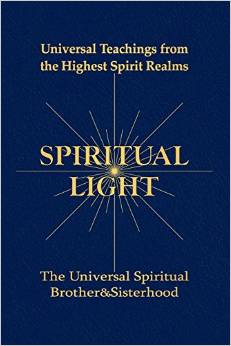 (USB)
teaches that Illumined Souls over the ages of time have identified innumerable laws of nature or laws of God, that they call The Laws That Govern. (The Illumined Souls and their teachings were introduced in this report on August 14th, 2020) Together, these Laws that are not made by people are known as THE LAW. They include all physical and spiritual laws, many that we are not aware of. They are Truth, being eternal, and operating everywhere on all levels of existence. And they are simple, as is all truth and beauty. The Laws That Govern cover every facet of existence in the entire universe. They enable all that is to exist, and
you can learn more about these wonderful teachings
here (in locked PDFs)."

WILLIAM BUHLMAN'S OUT-OF-BODY EXPERIENCE WORKSHOP IS NOW BEING OFFERED ONLINE
"Adventures Beyond the Body; Mastering the OBE Experience" is a comprehensive four-week workshop focused on the preparation, mindset, and methods required to initiate out-of-body experiences. The steps, intention, and techniques designed for controlled out-of-body exploration are explored in detail. Each participant will experience a comprehensive array of proven OBE methods including the target technique, inner motion, visualization, and energy body activation.
Read syllabus.
The primary goal of this course is to provide you with usable tools, practices, and techniques to support your own inner explorations. Due to the extraordinary amount of information, this program is eight sessions and will include communication with William Buhlman through a live forum.
Read more.
Adventures Beyond the Body, Mastering the OBE Experience
LOOKING FOR SOME UPLIFTING NEWS?

"Envision Kindness is a non-profit with a mission to promote kindness, compassion, joy, and love. Based on the science of how images and stories affect people, we share images and stories of kindness, compassion, and love that lift people and stir what people are born with --the need to be kind".
Read more.

LEARNING TO LOVE: PRISON ANIMAL PROGRAMS
A number of prisons in different countries are running
highly successful programs
that pair inmates with dogs, cats, and even horses. It saves the animals' lives and also gives the inmates responsibility. They experience having a companion who doesn't judge them but gives them unconditional love.
"Jail Dogs In 1C" Webisode 1
See Victor on Video

* Subscribe to Victor's Youtube Channel:
* What Happens When You Die
* Afterlife and Science
* Near Death Experiences- Evidence of the Afterlife?
* What You Must Know Before You Die
* David Thompson's Materialization
* Million Dollar Challenge
* The Afterlife on Trial
* A Lawyer on the Afterlife
* Suicide is not the answer* Religion and the Afterlife
* Ghosts- Randi and closed-minded skeptics when they die
* Zwinge Randi's Challenge Exposed ... Lawyer Explains
* Why Professor Richard Dawkins is Wrong
* God--the Evidence (Without Religion)
* Afterlife Without Religion
* Skeptics Demolished
* Afterlife Objections Demolished
* Ghosts- Randi and closed-minded skeptics when they die
* Victor Zammit speaking at Speakers Corner* Materialized Houdini speaks to Victor

FEEDBACK: (Three only).
1) "Dearest Victor and Wendy,
Thank you for another amazing report. It never ceases to amaze me how some people can still remain skeptical in the face of such overwhelming evidence. Much love and appreciation for all you do to share the truth". Lisa
2) "Beautiful. I had a great affinity with the song 'I am sailing' by Rod Stewart, when I first heard and went out, bought it". T.M.
3) "Thanks again for all the great sharings that's opening millions of souls in this dark world towards the light". Sri



THE MAGIC OF MUSIC
George Harrison, one of the greatest performers in the world, sings his most successful and most memorable song,
MY SWEET LORD
. The music clip shows photos of the highly spiritual George from age 17 until he crossed over at a fairly young age (58) in 2001. Very nostalgic, emotional but also memorable.
George Harrison
My Sweet Lord
Whilst we encourage and we publish many papers and reports by afterlife researchers, we are not in a position to guarantee the accuracy of all claims. We accept the imputed claim that the afterlife and paranormal research done by the researchers is done in good faith. ALL WORK IS COPYRIGHT BY THE CONDITIONS SET AT THE GENEVA CONFERENCE ON COPYRIGHT.