July 17th, 2020


Last week's report and all previous reports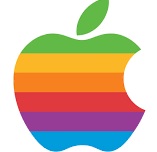 IPAD and MAC USERS The browser Safari does not naturally support all video formats, so you may see a space where the videos should be. Try using the browser Google Chrome or, for more security, Brave, which is based on the same software "engine" as Chrome, but blocks ads and trackers.


COMMENTARY: THE DEATH PENALTY - AS SEEN FROM THE AFTERLIFE
With the resumption

of federal executions in the United States this week, the debate about capital punishment has been reignited in the USA. Apart from the many ethical and practical
arguments against it
, there is an important afterlife perspective that should be better known.
The spirit of John Ellis, speaking by direct voice through medium Leslie Flint, made it clear that killing prisoners just shifts the problem to the afterlife. Ellis was the UK's Chief Executioner between 1901 and 1924 and hanged more than 200 prisoners before he resigned from the position. Haunted by the things he had witnessed and done, he attempted suicide in 1924 and finally killed himself in 1932.
In the recording, you can hear him say that he had been urged to come to speak by Lord Birkenhead and other leading judges. He pointed out that while people think that death prevents the prisoner from harming anyone else, "nothing is further from the truth. That person is very much alive...and he invariably seeks his revenge on society, by picking up some soul in your world, possibly a highly sensitised being, very weak perhaps - but nevertheless, not necessarily a bad person - and if he can, he will lead that simple, unsophisticated individual into the ways of darkness."
Listen to the full tape.
Silver Birch says the same thing:
"All punishment must be remedial and redemptive. The object should always be to try and enable the soul to come into its own. To send into our world souls that are unready merely increases problems."
Light from Silver Birch
p.176.
DEATH BRINGS CONTEXT TO LIFE
Dr. Mary Neal is a board-certified spinal surgeon who drowned on a South American river. Without oxygen for thirty minutes, she was clinically dead. She reminds us that those who know about the afterlife can live in hope, understanding, and joy, knowing that whatever happens in life will be followed by going home to wonderful reunions.
Death Brings Context to Life - Mary Neal
INSIGHTS INTO THE AFTERLIFE - 30 QUESTIONS AND ANSWERS
First published in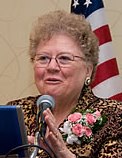 1994 by Nora Spurgin, a psychiatric social worker with a master's degree in social work from New York University, this little book has proved very popular. Her list of
30 FAQs on What to Expect
may provide a useful guide for your own research and discussion. There are several versions available online and printed versions can be obtained for a nominal sum from the Women's Federation For World Peace 4 West 43rd Street New York, NY 10036
(212) 764-7239

JOHN CLEESE TALKS ABOUT THE IMPORTANCE OF AFTERLIFE RESEARCH John Cleese is a friend and supporter of the research being done at UVA DOPS into the nature of consciousness. In this video, he and DOPS research faculty member, Dr. Edward F. Kelly, exchange ideas about current issues regarding scientific inquiry into the nature of consciousness and the importance of properly funded research.


John Cleese & Ed Kelly discuss survival of consciousness.



UPCOMING IANDS CONFERENCE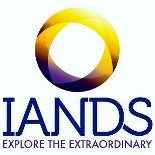 The International Association for Near-Death Experiences is holding its annual conference online this year between August 14th and 16th 2020. It will cover grief, death and dying, afterlife, and healing as well as the traditional Near-Death Experience narratives. Early bird ticket prices end July 22, 2020. See virtualconference.iands.org



SCIENTIFIC EVIDENCE FOR REINCARNATION
Dr. Ian Stevenson, Professor of Psychiatry at the University of Virginia Medical School, spent many years investigating claims by children that they could remember a past life. He interviewed over four thousand children who claimed that they could remember incidents from a past life. His research took him from the United States to England, Thailand, Burma, Turkey, Lebanon, Canada, India, and other places. He checked documents, letters, autopsy records, birth and death certificates, hospital records, photographs, and newspaper reports. Stevenson found that in cases of violent death the child may show a birthmark where he was knifed, shot, or whatever caused his death.


Scientific Evidence for Reincarnation by Dr Ian Stevenson




'PSYCHIC DETECTIVES'
Hardened police officers concede gifted psychics and mediums have been enormously helpful.
Place: Cheming County Sheriff's department, Elmira, New York
Case: Rose Swartwood, an elderly person was murdered in her home. The case had gone cold.
Psychic: Phil Jordan
Evidence produced: He told them there were two suspects – he could see them: one Afro-American, one Caucasian. One had a tattoo on his arm; the tattoo had a female name on it. He eventually was able to accurately identify the two suspects from many photographs.
Police Comments:
1) Lt Mike Mucci stated that the psychic was "one hundred percent correct with the information given."
2) Detective David Olszowy and Sergeant Charles Patterson also stated that the psychic was brilliant: "I don't care how it (psychic phenomena) works. I don't know how it works and I don't care how it works – the main thing is that the bad guy gets caught."
Source: Court TV Psychic Detectives.



WHAT IS PSYCHOKINESIS?
Psychokinesis, also called PK or telekinesis, is the action of mind on matter, in which objects are supposedly caused to move or change as a result of mental concentration upon them. Claimed effects of psychokinesis include levitation and metal bending. In the video below you can see Dr. Ross Dunseath of the University of Virginia DOPS testing Edd Edwards.

UVA DOPS EEG findings made public by Dr. Ross Dunseath
PHYSICAL MEDIUMSHIP TREASURE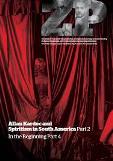 The
Zerdin Phenomenal
magazines, published in England by Denis and Rosalind Pearman, contain brilliant information about physical mediumship over the last 100 years. Back copies of the first 46 issues are available in paper form and are a "must-read" for anyone sitting for physical mediumship.
Order online.
The website also has a wonderful
glossary of terms
that you will encounter in physical mediumship.

STING'S EXPERIENCES OF THE PARANORMAL Alberto Oyarvide in Mexico has recorded another great video. This one is about Sting's brush with the paranormal. Make sure you enable English subtitles. See Alberto's other videos.

Celebrities and ghosts 01 : STING


FREE JULY ISSUE OF PSYCHIC NEWS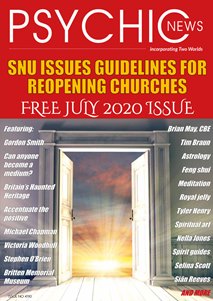 SNU President David Bruton offers advice on how churches can reopen after lockdown. You will also find interesting interviews with mediums Gordon Smith and Tim Braun, spiritual healer Michael Chapman and Paul Gaunt from the Britten Museum and Library at Stansted Hall. There are also fascinating articles on mediumship, helping people deal with life's challenges, animal spirit returns, royal jelly, feng shui, the role of spirit guides, spiritual pioneer Victoria Woodhull amongst others. Download your free copy now.




NEXT WEEK'S AFTERLIFE ZOOM GROUPS
Sunday 19th July 2020

Global Gathering.
Our speaker this week is Edd Edwards, an energetic medicine specialist, and leader in the field of Bio-Intrinsic Resonant Energy. Edd has been studied for the past 25 years at Pinelandia Biophysical Laboratory, Bio Energy Emissions Lab, at the Rhine Research Center, and the Monroe Institute. Last fall, the program Ancient Aliens featured studies with Edd moving objects with his mind. He is a catalyst for instantaneous healing and energy movement.

Edd Edwards at Holistic Health and Healing
Check meeting time in your city IN THIS LINK
Los Angeles 2 p.m. Sunday
Phoenix 2 p.m. Sunday
Chicago 4 p.m. Sunday
New York 5 p.m. Sunday
London 10 p.m. Sunday
Rome 11 p.m. Sunday
Sydney 7 a.m. Monday
https://zoom.us/j/7595442928

Tuesday 21st July 2020

Psychic and Mediumship Development Group CLOSED GROUP
Time: 8 p.m. New York; 5 p.m. Pacific; 10 a.m. Sydney Wednesday
Every two weeks. Next meeting Tuesday 21st July
As the group is experiential, that is people will be doing exercises and meditation the meeting is capped at 20 participants, and the door shuts at 10 mins past the hour.
Coordinator: Karyn Jarvie karynjarvie@ozemail.com.au
https://zoom.us/j/7595442928


Wednesday 22nd July 2020

Physical mediumship development group
8 p.m. Central time; 9 p.m. New York; 6 p.m. Pacific Time;
The group is now admitting new members.
Participants sit in a darkened space in their own homes; the group has been going for some time, and members are experiencing phenomena.
https://zoom.us/j/4381898190
Contact Rob Blackburn (rkblack@mtco.com) or Craig Hogan (r.craig.hogan@afterlifeinstitute.org) before joining the group.



Saturday 25th July 2020

Love After Life
Rebuilding a happy, fulfilling relationship with our **ROMANTIC** soul-mates / twin-flames who have crossed over.
Every Saturday 2 p.m. Central time
Online via our own Zoom Group, must be a member of the FB group 'Love After Life'
Coordinators: William J. Murray wjmurray@design249.com


More details of meetings
Videos of past Global Gatherings



ANIMAL COMMUNICATOR BRENT ATWATER ON ORBS AND PET SPIRITS
Orbs, Pet Spirits, Spirit Visit, Afterlife Signs, After Death Communication

SNUi CHURCH SERVICES ONLINE
The UK Spiritualist National Union International is holding free services and meetings online.
A healing service is held every Friday at 6.30mpm U.K. time; Divine Service is held on Sundays also at 6.30 p.m. There is also a free class on dream interpretation.

For members (price 21 pounds or $26 US) there is a full schedule of classes. See details.


ORBS AND THE AFTERLIFE WITH VIRGINIA HUMMELL Peter Shockey, producer and director of the award-winning NDE documentary Life After Life, interviews Virginia Hummel, author and researcher of the orb phenomenon. Her book is titled, Orbs and the Afterlife: Survival of the Soul. Virginia is the creator of TheOrbWhisperer.com website. See more videos on Virginia's Vimeo site.


Discovering Orbs




See Victor on Video
* Subscribe to Victor's Youtube Channel:
* What Happens When you Die
* Afterlife and Science
* Near Death Experiences- Evidence of the Afterlife?
* What You Must Know Before You Die
* David Thompson's Materialization
* Million Dollar Challenge
* The Afterlife on Trial
* A Lawyer on the Afterlife
* Suicide is not the answer
* Religion and the Afterlife
* Ghosts- Randi and closed-minded skeptics when they die
* Zwinge Randi's Challenge Exposed ... Lawyer Explains
* Why Professor Richard Dawkins is Wrong
* God--the Evidence (Without Religion)
* Afterlife Without Religion
* Skeptics Demolished
* Afterlife Objections Demolished
* Ghosts- Randi and closed-minded skeptics when they die
* Victor Zammit speaking at Speakers Corner
* Materialized Houdini speaks to Victor



FEEDBACK (Three only).



1) "I so love all the little gifts that the Afterlife Report gives. If I follow the links which often lead to other readings, it can be a full day before I finish the report, such is its quality and ability to convey me into more learning by following the links. Such an excellent resource." Karyn

2) "The compilation of key messages from the Afterlife via Leslie Flint recordings is wonderful! Well done Jack Terrence Andrews." Alex

3) "I am fascinated by the dense information of three pages about Randall and his work on the afterlife you shared. The "Light" in the higher sphere is from the higher thoughts. I just read yesterday about the exact same concept but slightly different wording from The Spirits Book by Allan Kardec". Montika



A REMINDER TO FOCUS ON VISUALISING BETTER TIMES AHEAD "One of the biggest lies that tremendous sadness tells us is that this is how things will always be; that this darkness is fixed, this hopelessness forever, this pain permanent. This simply isn't true... There are possibilities waiting to be discovered, new days waiting to be walked into, hope waiting to be unearthed, a brilliant sunrise that has not yet broken the horizon." John Pavlovitz


Light of a Clear Blue Morning - Dolly Parton

Lyrics
"Light of A Clear Blue Morning" by Dolly Parton

"It's been a long dark night
And I've been a waitin' for the morning
It's been a long hard fight
But I see a brand new day a dawning
I've been looking for the sunshine
You know I ain't seen it in so long
But everything's gonna work out just fine
And everything's gonna be all right
That's been all wrong.

'Cause I can see the light of a clear blue morning
I can see the light of a brand new day
I can see the light of a clear blue morning
Oh, and everything's gonna be all right
It's gonna be okay

It's been a long long time
Since I've known the taste of freedom
And those clinging vines
That had me bound, well I don't need 'em
Oh, I've been like a captured eagle, you know an eagle's born to fly
Now that I have won my freedom, like an eagle I am.

And I can see the light of a clear blue morning
I can see the light of brand new day
I can see the light of a clear blue morning
Oh, and everything's gonna be all right
It's gonna be okay


Whilst we encourage and we publish many papers and reports by afterlife researchers, we are not in a position to guarantee the accuracy of all claims. We accept the imputed claim that the afterlife and paranormal research done by the researchers is done in good faith. ALL WORK IS COPYRIGHT BY THE CONDITIONS SET AT THE GENEVA CONFERENCE ON COPYRIGHT.