NEW VIDEO BY VICTOR- POLICE DO WORK WITH PSYCHIC DETECTIVES: millions of people around the world watched tough police officers in PSYCHIC DETECTIVES confirming psychic-mediums do have psychic-gifts.





VERY IMPORTANT DOCUMENTARY- THE PATH: BEYOND THE PHYSICAL- recently released trailer containing the first 4 minutes of the documentary. Read more about 'The Path Series'.
NEW SCIENTIFIC STUDY ON AFTER DEATH COMMUNICATION



JAMES BOND-IAN FLEMING, A DESK-SPY OF ADMIRALTY INTELLIGENCE INVOLVED IN 'DIRTY TRICKS' IN HELEN DUNCAN CASE During the critical time of World

War Two, British Admiralty intelligence wanted to know how gifted medium Helen Duncan knew that two British ships had been sunk when it was very important for the Admiralty to the sinking secret. You do not have to be a genius to accept that British Admiralty intelligence would do everything possible to stop Helen Duncan from revealing State secrets through her materializations. The government could have given her a pension and a place for her and her family to stay until the war was over. Instead the record shows that the Admiralty got naval spies and police intelligence officers to LIE, CHEAT, commit PERJURY to send this innocent medium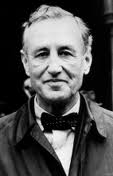 to prison - history shows that. The British Prime Minister Sir Winston Churchill had the courage and the decency to remove the laws which jailed Helen Duncan. Read chapter on Helen Duncan

Very interesting, the James Bond movies were based on the work of a desk-bound spy Ian Fleming (pictured left) who, apparently, was involved in the harassment of Helen Duncan. He would have been the one who supported the campaign to imprison her. Wonder where and what he is doing in the afterlife!


SPIRIT EXPLAINS THE DIFFICULTY IN COMMUNICATING- from Michael Tymn author of a highly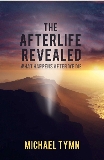 recommended book " The Afterlife Revealed: What Happens When You Die."
" No doubt, a big reason why mediumship is rejected by mainstream science is because of the many distortions, anomalies, inconsistencies, and incongruities in the messages received from the spirit world. The debunkers, in all their shallowness, point out every little glitch, as if they expect it to be like a two-way telephone conversation. Even many parapsychologists believe that it is all coming from the subconscious of the medium. The problems, as the spirits saw it, was once explained to an Anglican priest. If you want to read what they had to tell him. Read more..."


INSPIRATIONAL KINDNESS