January 17th 2020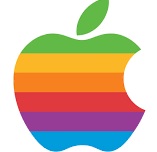 IPAD USERS Some Apple devices don't support all video formats, so you may see a space where the videos should be. Try using the browser Google Chrome. Until we find a complete solution, we are including links to the videos.


Last week's report and all previous reports

COMMENTARY: MEDICAL PROFESSIONALS ARE SHARING AFTERLIFE EXPERIENCES In a video featured in last week's report, Dr. Todd Michael answers his own question "should medical doctors be talking about the afterlife?" (see video at 31 min 30 sec). His reply was, "Yes, We should be talking about this because I'm talking to a lot of other ones [doctors] and a lot of nurses and they're saying 'Yes we perceive this too, at one level or another, and there's nothing wrong with it.' We LET the medical profession shame us in subtle ways. They don't come right out and sanction us and censure us, but we let them keep us from talking about it."

In competitive scientific and academic institutions, the informal sanctions on professionals who speak out about the afterlife and the paranormal are very real. In The Journal of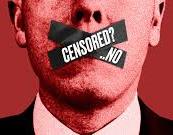 Scientific Exploration Etzel Cardena of Lund University, Sweden, describes the blatant attempts to suppress and censor parapsychology research and those who are doing it. Instances include raising false accusations, barring access to journals, suppressing papers and data, and ostracizing and persecuting scientists interested in the topic (read a pdf copy of the article). We have, on many occasions, been contacted by scientists who tell us that they can't say anything about their contacts with the afterlife until they retire.

But doctors and nurses who work close to birth and death on a daily basis may be more open-minded as a result of direct personal experience. Although we often hear about doctors being highly skeptical, in a survey of 1,044 doctors in the USA, 59 percent said they believe in some sort of afterlife. A recent book by Dr. Scott Kolbaba includes 'miraculous' experiences by 27 physicians (chosen from 200 experiences he gathered).

So, although there may still be pressure on medical practitioners to keep these experiences to themselves, it is encouraging to see that there are at least some doctors and nurses who are embracing research (especially in the areas of NDEs and end-of-life experiences) and speaking out about afterlife contact experiences.



THE BIGGER PICTURE: WHY KNOWLEDGE OF THE AFTERLIFE MATTERS In this short inspirational clip, out-of-body teacher William Buhlmann argues that "if people really knew what they were, there'd be no wars, there'd be no poverty, there'd be none of the ills that face humanity today."


https://www.youtube.com/watch?v=iw71sVGGBrs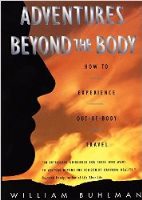 AN OBE ACTION PLAN William Buhlman is the author of Adventures Beyond the Body, one of the most popular books on how to have an out-of-body experience. He conducts an in-depth six-day workshop titled, Out-of-Body Exploration Intensive at The Monroe Institute. In this short article he outlines his action plan for having an OBE. You can access the essence of his course on his 6CD set free with a trial of Audible.



PHYSICIANS ON HOW THEY HANDLE NDES IN THEIR MEDICAL PRACTICE Physician panelists Mary Neal, Rebecca Valla, James Kwako, and Rajiv Parti share how near-death experiences and knowledge of the afterlife have impacted their practices.


https://www.youtube.com/watch?v=pmbU7J1iInc



HOW PROFESSOR BARRETT DISCOVERED DEATHBED VISIONS It was Professor Barrett's wife, Lady

Florence Barrett, an obstetric surgeon, (pictured left) whose observations led to the serious study of "deathbed visions." She told her husband about a woman who had died at her hospital after having a baby. Just before the woman died, she sat up and become very excited about seeing a wonderful place and said that her father had come to take her there. Then she expressed surprise to see her sister with her father. It seems that the sister had died three weeks before, but Doris had not been told. This story was so interesting to Professor Barrett that he undertook a systematic study of death-bed visions.



DR. IAN RUBENSTEIN MEDICAL MEDIUM
Ian Rubenstein is an English doctor who successfully combines medicine and mediumship at the local level as a primary care physician. His fascinating book Consulting Spirit is the true story of a general practitioner who was drawn into the world of spirit mediumship and started receiving messages from his patients' deceased relatives. He says that the only time anyone complained was a woman who told the practice manager she was not happy because she "hadn't been given a message."


https://www.youtube.com/watch?v=szWu0u_-5Lo




NEAR-DEATH EXPERIENCES LEAD TO INCREASED PSYCHIC ABILITIES Researcher PMH Atwater says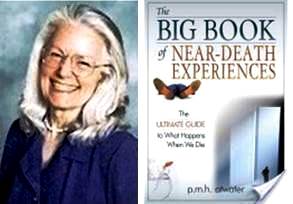 experiencers who weren't psychic before their NDE often develop these abilities. Those who were psychic beforehand, usually 'skyrocket.' She says, "Out-of-body experiences can continue, the light beings met in death can become a daily part of life routines, the future is often known before it occurs, extrasensory perception becomes normal and ordinary." (The Big Book of Near-Death Experiences, p. 103).



DR. JEFF O'DRISCOLL'S AFTERLIFE EXPERIENCES It's refreshing to meet another emergency care physician who has been willing to go public with his experiences, including seeing the deceased wife of a patient. Jeff O'Driscoll M.D. shares his own spiritual experiences and those he has witnessed in others. His recent book is Not Yet.


https://www.youtube.com/watch?v=9Qe3VUV0QEs&t=1247s




DO WE STILL HAVE A BODY WHEN WE DIE?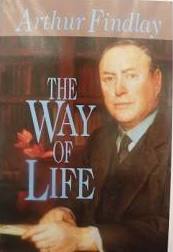 In the early stages, it seems so. From a spirit speaking through direct voice medium John Sloan:
"I have a body which is a duplicate of what I had on earth, the same hands, legs and feet, and they move the same as yours do. This etheric body I had on earth interpenetrated the physical body. The etheric is the real body and an exact duplicate of our earth body. At death, we just emerge from our flesh covering and continue our life in the etheric world, functioning by means of the etheric body just as we functioned on earth in the physical body. This etheric body is just as substantial to us now as the physical body was to us when we lived on earth. We have the same sensations. When we touch an object, we can feel it, when we look at something, we can see it. Though our bodies are not material, as you understand the word, yet they have form and feature and expression. We move from place to place as you do, but much more quickly than you can."
A spirit communicator quoted in Arthur Findlay's The Way of Life.


THE MIND MIRROR: LEARNING FROM OBSERVING YOUR BRAINWAVE PATTERN What if you could learn to meditate more deeply, or become highly creative, or simply be happier through bio-feedback from an EEG based machine? Judith Pennington of the Awakened Mind Institute/Mind Mirror explains how the mind mirror works and gives a demonstration. Next Sunday at 11am UK time on zoom we will be talking with a practitioner about how the mind mirror can be used with mediumship - see meeting details below.


https://www.youtube.com/watch?v=x7_ieL-AN9Y


LIFE TO AFTERLIFE: MOM CAN YOU HEAR ME?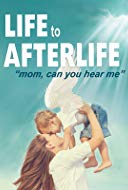 Imagine going about your life where everything seems normal. Then, out of nowhere, the worst possible event occurs: your child dies. Craig McMahon sits down with seventeen brave parents who were not only able to piece their lives back together again but also capable of communicating with their child from heaven.
Rent on Amazon Prime or free for all Prime members.

JURGEN ZIEWE - ANSWERS ABOUT THE AFTERLIFE PART 4 These are the topics covered:
Do we eat and enjoy food in the Afterlife, and what is it made of? Do we still work when we no longer need to? What kind of work will we do? What do we look like after we died, and are we forced to re-incarnate? What is the process behind re-incarnation? What are the mechanics?


https://www.youtube.com/watch?v=74FqUX0S-Og



UPDATE ON HELPING PARENTS' HEAL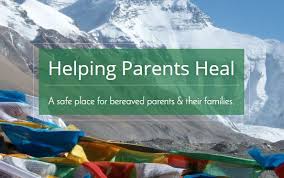 The Second Helping Parents Heal Conference in Charleston, SC will be from April 16 -19, 2020. Although it has sold out (there will be 640 parents at this year's conference) to be added to the waiting list contact Irene@helpingparentsheal.org
Read more about Helping Parents Heal.



PHILLIP R. WYATT ON SCRYING Phillip R. Wyatt explains the ancient form of divination called "Water Scrying" and shares his techniques for capturing spirit images. Phillip is s an experienced paranormal researcher with a special interest and extensive background in the study of ITC. His books, The Art Of Spirit and The Artful Spirits, are collections of thought provoking Spirit Images he has captured.


https://www.youtube.com/watch?v=ERvU3AETgsM



NEXT WEEK'S AFTERLIFE ZOOM GROUPS


Sunday 19th January 2020

New Developments in Physical Mediumship with Inge Crosson: Topic: Using the Mind Mirror (EEG Biofeedback) to deepen trance mediumship. A guest practitioner will explain the use and benefit the Mind Mirror can have to our understanding of trance states and how it can help to achieve the optimal trance state for each individual medium by teaching them to realize what state they are in by training their brain waves.

Sydney time 8 p.m.
Auckland time 10 p.m.
New York time 4 a.m.
London time 9 a.m. (earlier this time was published incorrectly)
Co-ordinator: Karyn Jarvie karynjarvie@ozemail.com.au
https://zoom.us/j/6123708172
THE GLOBAL GATHERING Jane Bissler and Michelle Szabo will be sharing a new technique they have developed and trialed called 'The Loving Heart Connection process'. It allows people to have a direct contact with a deceased loved one, aided by a facilitator.
Times: 3:00 p.m. New York time
Online in Zoom Los Angeles 12 noon Sunday 12th January 2020
Phoenix 1 p.m. Sunday
Chicago 2 p.m. Sunday
New York 3 p.m. Sunday
London 8 p.m. Sunday
Rome 9.p.m. Sunday
Capetown 10.p.m. Sunday
Sydney 7.a.m. Monday
https://zoom.us/j/7595442928



Wednesday 22nd January 2020

Online Physical Mediumship Experimental Group
Every Wednesday night with Rob Blackburn
Times: 8 pm. Central time;
All are welcome to participate in an online traditional physical mediumship circle. You must be in a darkened room and be able to turn down the light on your computer or other device, or cloak it, so you don't have light from the computer
Contact the Coordinator to join: Rob Blackburn rkblack@mtco.com
https://zoom.us/j/4381898190


Saturday 25th January 2020
Love After Life
What meeting for: Rebuilding a happy, fulfilling relationship with our **ROMANTIC** soul-mates / twin-flames who have crossed over.
Dates of meetings: Every Saturday (US TIME)
How meets (online/physical): Online via our own Zoom Group, must be a member of the FB group Love After Life
Coordinators: Mary Beth Spann Mank mbspann@aol.com & William J. William Murray
wjmurray@design249.com


**Advance Notice**
Tuesday 28th January 2020
6-week course
6-7 pm EST
Deepen Your Conversation with Your Loved Ones who have Died
Each hour will consist of specific content based on Rudolf Steiner's teachings and Lynn Stull's personal experience as well as questions and specific needs of participants. For the first meeting please bring a journal. Express your interest or obtain more information.
Lynn Stull, lynn@easinggrief.com, lynn@lynnstull.com
or Mary Beth Slivka, marybeth@evaluator.com
https://www.youtube.com/watch?v=v2x7oxVnRa8&feature=youtu.be

More details of meetings
Videos of past Global Gatherings



INTUITION WORKSHOPS IN SYDNEY, AUSTRALIA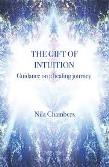 Nila Chambers, author of The Gift of Intuition: Guidance on a Healing Journey will be offering a series of workshops this year.
Where: 31 Riviera Ave Avalon
When: 10-4 starting Feb 29th 2020
Cost: $85 (prepaid) $120 (on the day)
BYO: Lunch, notebook and pen.
Numbers: limited to 10 (except for the Eremos workshop) Bookings (Essential)
nilachambers@bigpond.com or 99732496 or 0427590332 (txt) Read more for dates and details.

See Victor on Video
* Subscribe to Victor's Youtube Channel:
* What Happens When you Die
* Afterlife and Science
* Near Death Experiences- Evidence of the Afterlife?
* What You Must Know Before You Die
* David Thompson's Materialization
* Million Dollar Challenge
* The Afterlife on Trial
* A Lawyer on the Afterlife
* Suicide is not the answer
* Religion and the Afterlife
* Ghosts- Randi and closed-minded skeptics when they die
* Zwinge Randi's Challenge Exposed ... Lawyer Explains
* Why Professor Richard Dawkins is Wrong
* God--the Evidence (Without Religion)
* Afterlife Without Religion
* Skeptics Demolished
* Afterlife Objections Demolished
* Ghosts- Randi and closed-minded skeptics when they die
* Victor Zammit speaking at Speakers Corner
* Materialized Houdini speaks to Victor





FEEDBACK: (Three only).
1. "I marvel at this precious gift that arrives every single week without fail without any expectation for reciprocity. Shining the light for all of us for such a long time." Lisa

2. "I actually just found the Afterlife report about 3 months ago. I LOVE it! Better than any newspaper or TV news. I look forward to it arriving in my email every week. I explore many of the topics and links, some I have come across before, and some I never heard of." Melody
3. "Every Friday, I look forward to Victor's chosen inspirational statement and the information. When I pursue Functional Medicine, genetic information and human genome, and our biochemistry, I realize it now that it is limited, compared to spiritual aspects!!! Spiritual stuff is so VAST!!" Trisha


SOMETHING INSPIRATIONAL: THE EXQUISITE VOICE OF EVA CASSIDY SINGING 'SOMEWHERE OVER THE RAINBOW' Eva Cassidy possessed one of the finest singing voices of her generation, but few people outside her home town of Washington, DC, were aware of her until after her death on 2nd November, 1996. Several posthumous compilations and live recordings were released and, after finally achieving radio play in the UK several years later, her talent was recognised by the public, leading to huge international sales. The New York Times spoke of her "silken soprano voice with a wide and seemingly effortless range, unerring pitch and a gift for phrasing that at times was heart-stoppingly eloquent." Enjoy her gentle and unique version of this timeless song.
https://vimeo.com/51146842
Lyrics
Somewhere over the rainbow- way
up high
in the land
that I heard of once
Once in a lullaby
Somewhere over the rainbow- skies
are blue
and the dreams
that you dare to dream
really do come true
Someday I'll wish upon a star
and wake up
where the clouds are far behind me
Where troubles melt like lemon drops
away above the chimney tops
that's where you'll find me
(Instrumental)
Someday I'll wish upon a star
and wake up
where the clouds are far behind me
Where troubles melt like lemon drops
away above the chimney tops
that's where you'll find me
Somewhere over the rainbow
skies are blue
and the dreams...that you dare to dream
really do come true
If happy little bluebirds fly
above the rainbow, why
Oh, why can't I?


Whilst we encourage and we publish many papers and reports by afterlife researchers, we are not in a position to guarantee the accuracy of all claims. We accept the imputed claim that the afterlife and paranormal research done by the researchers is done in good faith. ALL WORK IS COPYRIGHT BY THE CONDITIONS SET AT THE GENEVA CONFERENCE ON COPYRIGHT.
---------------------------------------------------------------------------