February 22nd, 2019


Last week's report and all previous reports


COMMENTARY: YOUR 'HIGHER SELF' Many spiritual traditions teach that your 'soul', the real you, is actually a 'spark' of the Divine Source. Even before the universe came into being , that spark of the Divine was fused with the full God-Force which brought about all things - the stars and planets and solar systems and milky ways. Highly credible afterlife teachers confirm that your earthly consciousness is just a small portion of your 'Higher Self' which is experiencing physical life on earth through you. We are informed that the Higher Self has the knowledge of all our past lives, our present one and all future lives and that it is available to give us guidance and help if we reach out to it. We are also informed that many people meet the Higher Self as a "being of light" during the NDE and that others are in regularly communication with it through intuition. dreams. journalling and other methods. Read more...
TONY WOODY'S EXPERIENCE OF THE LIGHT Retired Chief Petty Officer Tony Woody talks about his near-fatal crash landing, his NDE at the time, and the continuing unfolding of his NDE a few days later when he encountered the 'Being of Light'. This experience led him to explore world religions and modern science seeking answers to the nature of consciousness.


SCIENCE IS EVOLVING Nobel Prize winning physicist, Dr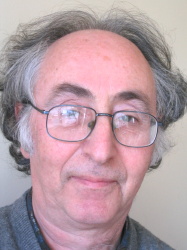 Brian Josephson, and Professor Jessica Utts claim that

current science needs to adapt to accommodate the evidence that has accumulated for the paranormal.
"What are the implications for science of the fact that psychic functioning appears to be a real effect? These phenomena seem mysterious, but no more mysterious perhaps than strange phenomena of the past which science has now happily incorporated within its scope" (Utts and Josephson 1996).



HOW MARK MACY DISCOVERED THE AMAZING WORLD OF ITC According to Mark Macy, a leading researcher in the area of instrumental transcommunication, throughout the 1990's the research laboratories in Europe received extended, two-way communication with spirit colleagues almost daily, through telephone answering machines, radios and computer printouts.
He writes "As a result, for the first time in history, we have been shown direct physical evidence of what life is really like after we shed the physical body." In this video Mark Macy explains how he first got involved. Read more on Mark Macy's blog, The Beacon.






ELECTRONIC VOICES OF THE DEAD: WHAT DO THE VOICES TELL US?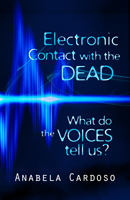 Dr. Anabela Cardoso, a career diplomat and the editor of the wonderful ITC JOURNAL has written two highly recommended books. In her first book, 'Electronic Voices', she describes how she began recording with EVP and then moved onto the the direct radio voice method of communication used by Marcello Bacci. During those early days she had sustained daily conversations with people in spirit. Both her books contain an abundance of dialogue with those who have gone before us and should be in the library of anyone exploring the evidence for the afterlife. Subjects discussed include time, space, the nature of life, the group soul, reincarnation, God, life, and much more. Read more on Amazon and in this interview which Anabela gave to Michael Tymn.

ANABELA CARDOSO WILL BE OUR GUEST ON THE ZOOM GLOBAL GATHERING NEXT SUNDAY
3 p.m. New York time; 8 p.m. London time; 7.a.m Monday Sydney time https://zoom.us/j/7595332928



NEXT WEEK'S ZOOM GROUP MEETINGS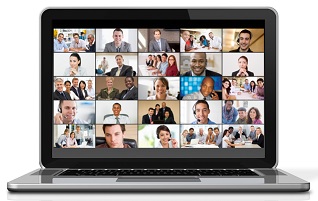 Check out the free online meetings this week at victorzammit.com/zoom/
Groups meeting this week include:


WHAT DO THE VOICES TELL US? This Sunday 24th February, 2019 our Global Gathering will be led by Dr. Anabela Cardoso a leading European ITC researcher and editor of the ITC Journal.
Time: 3 pm New York Time; 8 pm London time; 7 am Sunday Sydney time. https://zoom.us/j/7595332928
Other groups on next week:
Sunday 24th : Susan Barnes Mediumship Development
Sunday 24th: Inge Crosson New developments in physical mediumship
Monday 25th: Meditation with Norma Turner
Tuesday 26th: Spirit Art with Susan Barnes
Thursday 28th: Professional Group with Jane Bissler.
For full program go to www.victorzammit.com/zoom
GREAT NEW VIDEO ABOUT THE MONROE INSTITUTE The Monroe Institute (TMI) is a nonprofit education and research organization devoted to the premise that focused consciousness contains the answers to humankindís questions. Through the use of specific binaural beat technology, education, research, and development, TMI has been advancing the experience of individuals in the exploration of targeted and expanded states of awareness for more than 40 years.





WE GROW THROUGH KINDNESS
"The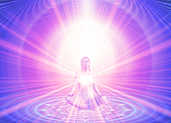 spirit grows through kindness, tolerance, sympathy, love, service and doing of good works. Character evolves only when you allow the divine spirit to be made manifest in your daily lives. If you harbor unkind thoughts, thoughts of hatred or malice, of vengeance, of selfishness, you yourself will be the victim and you yourself must pay the price in a warped, distorted and thwarted character." Silver Birch.
For those wanting to read suggestions for reaching a higher level of spirituality, read on...



DO MEN AND WOMEN GRIEVE DIFFERENTLY? Dr. Ken Doka & Dr. Gloria C. Horsley talk about different types of grief.





NOSSO LAR (OUR HOME) VERY STRONGLY RECOMMENDED VIDEO
This Brazilian movie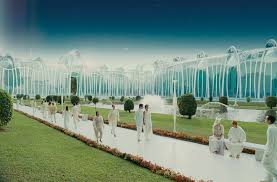 based on a direct account given to medium Chico Xavier through automatic writing gives a stunning preview of the reality of the afterlife. A medical doctor from Brazil, Dr Andre Luis said that he initially found himself in a horrible level of darkness before being rescued and taken to a spirit hospital. He then decribes many aspects of the astral world he found himself in. I very strongly recommend this DVD because there are great number of lessons to learn from and will help us to prepare for the afterlife when the time comes for us to cross over. See preview here. The video is in Portuguese but a version has English subtitles. Watch on Amazon for $3.99



SUSAN AUSTIN TAYLOR'S OBEs - Part 2





YOUR PARTNER DOES NOT ACCEPT THE AFTERLIFE? I had another email this week

from a lady who is having a bad time with her partner because he ridicules her interest in the afterlife. "What can I tell him?" she asks. Over the years we received a number of emails from people in this situation. Here is an article Victor wrote sometime ago about the subject. We hope it will help those who are in this position. Read more ...

HOW I BEGAN TO TALK TO DEAD PEOPLE Elisa Romeo shares how her biochemist father, who subscribed to Skeptic magazine, came and woke her up a week after he died.






THE MINISTER WHO BECAME CONVINCED OF THE AFTERLIFE THROUGH MEDIUM ALBERT BEST David Kennedy was a successful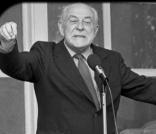 consulting engineer before he gave up his career and went back to university to study to become a minister in the Church of Scotland. Once he was ordained, his scientific background and logical mind, his deep sincerity and outstanding gift of oratory ensured that he became one of Scotland's most widely known ministers. While he did not believe in communication through mediums, he was still open minded enough to try to contact his deceased wife Ann, and record his efforts in his book A Venture In Immortality.

Soon after his wife died he said out loud, to the empty room, "Come on, Ann, give me a sign, something that no one could possibly know, please." Next thing he knew the phone rang and a voice said: "Your wife Ann is with me. She tells me that your clean collars are in the bottom drawer of your wardrobe and the speech you prepared last year for this service is in the top drawer of your desk. Incidentally, my name is Albert Best. Goodbye." Read the full account. You can learn more about this amazing medium in this book, Best of Both Worlds: A Tribute to a Great Medium.
WHAT REALLY EXISTS?
Jim Carrey looks behind the illusion of individuality. Thought provoking.


See Victor on Video
* Subscribe to Victor's Youtube Channel:
* What Happens When you Die
* Afterlife and Science
* Near Death Experiences- Evidence of the Afterlife?
* What You Must Know Before You Die
* David Thompson's Materialization
* Million Dollar Challenge
* The Afterlife on Trial
* A Lawyer on the Afterlife
* Suicide is not the answer
* Religion and the Afterlife
* Ghosts- Randi and closed minded skeptics when they die
* Zwinge Randi's Challenge Exposed ... Lawyer Explains
* Why Professor Richard Dawkins is Wrong
* God--the Evidence (Without Religion)
* Afterlife Without Religion
* Skeptics Demolished
* Afterlife Objections Demolished
* Ghosts- Randi and closed minded skeptics when they die
* Victor Zammit speaking at Speakers Corner
* Materialized Houdini speaks to Victor





FEEDBACK: (Three only).

1) Thank you Victor for another great report. My heart and soul always skips a beat when I see the words of SB written and also lovely to see your quote above from Sir Oliver. I actually named my son after him 30 yrs ago although my (now ex) husband thought I just liked the name. Av,

2) Great things to read and listen to. Thank you, I always enjoy the different topics. Marion

3) "Loved the interview on reincarnation with Jenny Cockell. She has such a balanced approach to the subject. At the end they mentioned a movie about her life, so I looked it up. I will be watching it. Here is the info, if someone else thinks they would enjoy it: "Yesterday's Children" (2000). Jane Seymour, based on the 1994 book Jenny Cockell:
Across Time and Death. Anna.

HIGHLY INSPIRATIONAL MUSIC: THE AMAZING OLIVIA NEWTON JOHN Most of us remember young Olivia with her wonderful performance in the movie Grease. Below is a flashback in time with 'Hopelessly Devoted'.



If you are a fan of the mature Olivia, check out her moving verison of 'Serenity', the song based on 'The Serenity Prayer'.



Whilst we encourage and we publish many papers and reports by afterlife researchers, we are not in a position to guarantee the accuracy of all claims. We accept the imputed claim that the afterlife and paranormal research done by the researchers is done in good faith. ALL WORK IS COPYRIGHT BY THE CONDITIONS SET AT THE GENEVA CONFERENCE