$500,000 REWARD!



Yes, there is HALF A MILLION DOLLARS for that - (by my standards) fifth-rate self-labelled 'magician' who recently stated in front of witnesses that materialization medium David Thompson is a 'fraud'.
(David Thompson above)
On the basis of the Sally Morgan case recently – Ms Morgan was awarded $250,000 because a journalist imputed that Sally Morgan, a mental medium, was fraudulent. The accuser could not prove what aspect of the medium's
demonstration was fraudulent – so he had to pay the medium Sally Morgan $250,000 including legal costs.

Clearly, gifted professional mediums have a legal right to protect their reputation.
HERE IS A CHALLENGE FOR THAT FIFTH RATE ALLEGED MAGICIAN WHO DEFAMED DAVID THOMSPSON:
1. Specifically identify WHAT ASPECT of David Thompson mediumship's was fraudulent.
2. You impute you can do what David Thompson does - so, duplicate what David Thompson does in his materialization sessions. Keeping variables constant means that you will allow independent checkers to search you and inspect the premises and all your equipment in advance. Then materialize some eight 'entities' who talk in their own voices and convince people present that they are talking to their loved ones.

There are people who could say you are a CHEAT, A LIAR, a SWINDLER, a FRAUD. Here is your golden opportunity to show you are none of these aforestated - take on the challenge - and do not be the biggest coward in the world!
If you can do that, you get a cool HALF A *MILLION DOLLARS. Conditions apply -see below.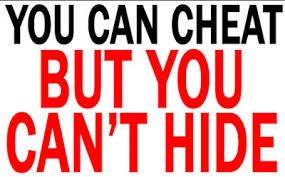 Show what you told those people in Arizona at the Conference were not lies and that you yourself are not a fraud denigrating decent, honest people to promote yourself.
So, you are given fifteen days from to-day's date 29th September 2015 to put up or shut up – otherwise we will continue to pursue the issue until the matter is settled!

The evidence is absolutely clear that David has been helping people around the world to be reunited with their loved ones. He is doing brilliant service. There are so many people – professionals and others, who have testified they were reunited with their loved ones.
Got the stomach for the challenge? Got the decency and the honesty?

*** One more thing: in 25 years of demonstrating materializations around the world, David Thompson was never proven to be a fraud. No bona fides observer even complained that David was a fraud.
If you take on the challenge we will give you the full contract. One most fundamental condition you should know is that before the challenge begins you will deposit fifty thousand dollars in a bank account. We will deposit $500,000.

If and when you fail, the $50,000 will go to the medium for his expenses and for the anxiety and problems you created for him. Further, all legitimate expenses will be claimed against you for starting a most malicious matter against a most valued medium.

**** Way out of this: to avoid being humiliated send a properly worded apology - clearly stating that what you said about David Thompson you did not mean - otherwise the matter will be pursued.

Victor Zammit B.A.(Psych.), Dip. Ed.(UTS), M.A.(Hist.), LL.B (UNSW), PH.D. Retired Attorney. 26 years scientifically investigating the afterlife. Expert in fraud detection. Ten years with David Thompson's Materialization Circle and with over 200 materializations experience.
29th September 2015
email: victorzammit2@gmail.com