MARK MACY- AFTERLIFE RESEARCHER
In this short video Mark explains how he became involved in afterlife research and outlines some of the work of pioneering researcher George Meek. You can learn more about Mark's work and purchase his books here.



WE ALL ASTRAL TRAVEL
Astral traveling is when our spirit body gets out of our body.- and

afterlife intelligences responds, "It happens very simply that the real you leaves your body and is able to travel vast distances, sometimes into our world, and sometimes into the further reaches of your world. Actually, every one of you travels astrally when you go to sleep. Then your spirit, for the time being, departs from your body, roams into our world and meets souls you love and who love you. It is a divine provision by which preparation is made for the time when you come here, so that it will not be a shock. When you do come you will remember, and be ready for the many wonderful happenings that spirit life has to offer you. It could be said that you die every night!" (Light from Silver Birch, p57)


FOX TV SERIES "PAST LIFE"
Fox TV series which began airing in the US last month combines past life memories with detective work in a dramatic new series. While it is good that the idea of reincarnation is entering popular culture the oversimplification contained in the series could cause a lot of people grief about not being able to reunite with their loved ones when they cross over. We know that reincarnation is a complex matter- not everyone reincarnates, and certainly not immediately after death. What do you think?




$1.5 MILLION (approx.) PREDICTED BY CLAIRVOYANT: EVIDENCE OF PRECOGNITION?

The UK Daily Mail is featuring a feel-good story about a hairdresser who

won the lottery after being told by a fortune teller that she would come into money:" By Daily Mail Reporter "A hairdresser won £1 million (USD1.5 million – approx.) on the lottery - just weeks after a fortune teller predicted she would come into money. Susan Herdman, 41, had a tarot card reading which said she would have wealth and good fortune in 2010.And mum-of-one Susan was so confident Susan's vision came true when she matched all six lotto numbers to win £1,182,714 in last Saturday's draw"
Read more...
The skeptics would say, and rightly, that a prediction of "wealth and good fortune in 2010" is the kind of general prediction that at least 50% of psychics would give to their clients and most of us don't win the lottery. This kind of "evidence" is justly regarded as anecdotal and justly given very little weight.
REAL EVIDENCE OF PRECOGNITION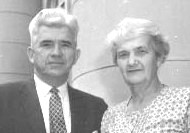 If we want to look for evidence of pre-cognition we need to go to rigorously controlled tests where the odds of the event happening are calculated in advance. Fortunately we do have such tests, 309 studies by 62 experimenters carried out over more than 50 years. Many of them were carried out by Dr JB Rhine and his wife Dr Louisa with Professor of Psychology at Duke University, William McDougall. The Journal of Parapsychology vol 53, 281 - 308 reports that the evidence is in. The possibility of the results in the precognition studies coming by chance in one in 10,000,000,000,000,0000,000,000.
Read more...
However skeptics will ignore the 309 scientific studies and say that the evidence is purely anecdotal.



THE CAST AND CREW OF MEDIUM TALK ABOUT THE REAL ALLISON DUBOIS




REGARDING THE RECENT ISRAELIES SPIES STEALING AUSTRALIAN PASSPORTS TO ASSASSINATE 'ENEMIES' What will happen to them when they cross over? Terry C.
Victor: First, don't think that the Israelis are the only spy agency which has a 'dirty works' department. All documentary writers on

espionage services claim that all spy agencies have 'dirty works' departments. But the Law of Cause and Effect will operate not only on spies but on everyone in any occupation or profession – on judges, lawyers, doctors, administrators, politicians, on the clergy, on the Pope, cardinals and all priests and ministers. You cannot pick on just the one profession – that's NOT the way it works. I have known those in the covert services who indulged in dirty work – and with absolute certainty they will pay the price the same way a corrupt judge or policeman will pay the price in the future. The Law of Cause and Effect will INEVITABLY hit everyone without any discrimination as to work, race, color, religion, gender and creed.

WHY A BIBLE REFORMATION IS URGENTLY NEEDED - BIBLE ABSURDITIES? (1) HAVE YOUR SAY! I will not do the thinking for you. But I ask you, can you perceive any information impartially: in the Bible, in Numbers 31 we are told how God commanded the children of Israel to slaughter the Midianites. When they returned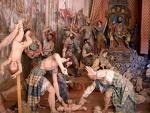 from the slaughter, Moses was angry with them because they had taken women and children alive as captives. Moses ordered them to KILL ALL except the virgin girls (those under say, 10 years old), whom they could keep for themselves. (Naturally, the virgins would be exploited, sexually abused and treated like slaves). We are informed all this was done expressly at God's command. Can any decent minded person believe that 'God' would brutally order the Israelites to murder innocent and helpless women and children - and condemn the virgins to sexual slavery? I really would like to hear from someone who accepts the Bible without question to explain this to all of us. I will be publishing all replies in the next Friday afterlife newsletter. My own message? It's time to wake up and allow intelligence to prevail over irrational beliefs, prejudices and tradition.
Thomas Paine's Age of Reason is as relevant now as when it was first written.
QUESTION:GOD. Victor, your afterlife work does not mention God. Do you believe in God?
Victor: for me, as an empiricist, I do accept the evidence that there

is a 'God.' Of course, one has to define God. I do not accept the Biblical 'God' who is portrayed as vicious, cruel, full of vindictiveness, cursing and killing thousands of people – see Deuteronomy. Instead the God I accept is the intelligent energy of First Cause. Everything in the universe can be objectively observed as having a cause-effect connection - for example, the order in the universe, gravity, the solar systems, the atomic structure, the vibrating directed energy - all these are 'intelligent' effects which came about through an 'intelligent cause'. Everything in the universe is vibrating energy and scientists tell us that vibrating energy has 'direction' and 'consciousness.' You cannot have an intelligent effect without an intelligent cause. Those who do not accept God keep telling us everything came by chance. But expert statisticians tell us it is NOT possible for chance to explain the hundreds of thousands of intelligent effects caused by an initial intelligent cause. There are those who have nothing to do with religion who are closer to the truth – they call God 'the ultimate supreme positive energy of peace, light and love.'
FORMER KGB -RUSSIAN INTELLIGENCE- TRIED TO RECRUIT A POLTERGEIST - A SPIRIT - FOR ESPIONAGE!: I watched an old documentary on television about Russian espionage service - 'The KGB and the Paranormal'. I really thought that the leadership of the then

KGB had not done its homework when dealing with afterlife energies - but full marks for trying! These KGB spies came across a 'poltergeist' in Russia who responded at first, favorably. There was a real attempt by the Russian spies to get this poltergeist to help them with their espionage activities. The fact that an energy was a reported 'poltergeist' meant that the spirit would be a 'disturbed' spirit. How can a spy agency work with a disturbed spirit? Afterlife experts would have advised the Russian spies not to make contact with ANY disturbed spirits – because they'd be asking for trouble!. There would inevitably be a conflict of priorities. Whenever one tries to extract "favours" from an afterlife entity the first problem would be the afterlife energy would be unreliable and secondly, there could be negative responses that could cause big problems to those who try to enlist spirits for espionage purposes. Having said that, this fact shows that the Russians must be experimenting with the "paranormal"- as are the Chinese - and others for national and military security - and would be way ahead from those countries who don't! I say it again: any country which masters the paranormal will rule the world!


QUESTION: How can I get an inexpensive but professional afterlife website happening? I've heard that Mac computers are the best for graphic design and create wonderful looking websites. Can you assist?

Victor: If anybody needs help with Mac IT products I have the perfect person. He comes VERY HIGHLY recommended from me. He is friendly, helpful and most approachable - and is VERY REASONABLE regarding rates. He's based on the North Shore in Sydney and will come to you. Have a look at his website: http://xrl.us/iSupportU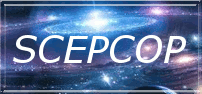 Visit SCEPCOP: Scientific Committee to Evaluate Pseudo-Skeptical Criticism of the Paranormal. This is a brilliant website where Winston Wu from Hawaii is presenting the case against the pseudo skeptics. Read more...

SELECTED FEEDBACK:

"Dear Victor, I'd just like to drop you a note to thank you for your inspiring website. Knowledge of the existence of the afterlife has allowed me to live with a hope that I feel has been denied me for so many years. I feel that many thoughtful modern humans are caught in this trap: conventional science on one hand asserts there is nothing beyond material reality; religion, on the other hand is cruel, manipulative and -- let's face it -- ridiculous. Both have failed to plausibly describe a larger context of reality. The evidence you present points towards something infinitely kinder, more rational and more evidentially knowable than any that science or religion can describe. Thank you for your dedication and your courage.
Best Regards, John Hopkinson, Greymouth, New Zealand

"Congratulations and well done DR Victor Zammit!" I'm impressed ...I've been wanting to talk to you for a long time ......I watched your video taking that on atheist and anti-afterlifer Prof Richard Dawkins where you explained the admissibility of evidence of evolution that we survive physical death because energy cannot be destroyed, it can only be transformed. Then I read the article about Dr Wehrner von Braun, that rocket scientist who worked for Hitler last week on your newsletter who came to an identical conclusion about the afterlife before his death. . Well done Victor! (With permission from Prof.
G. N.) (France)