December 3rd 2010
Homepage http://www.victorzammit.com

Last week's report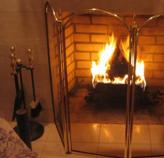 Sending warm thoughts to all our friends in the northern hemisphere coping with the extreme cold. We hope you can find a nice warm place and enjoy the opportunity to slow down for a while.




COMMENTARY: THE HORMONAL-SPIRITUALITY DEBATE CONTINUES - are women more spiritually inclined

than males? : I still get a number of people asking why is it that women always vastly outnumber men in spiritual groups. I must admit, we observe this phenomenon in Australia, Europe and the United States - but interestingly enough not so much in India. Even as recently as last Monday night in a lecture about the afterlife given by Viv Somers - who is the co-producer (with James Van Praagh) of a forthcoming afterlife documentary, 85% of those present were women. As many of you would know I am always seeking cause-effect explanations. My observation is that testosterone usually accounts for the physical side of things. Physicians, biologists, anthropologists and psychologists tell us 'male is the hunter', the more aggressive who tends to apply the end-justifies-the-means. But women, who have more estrogen and very much less testosterone, tend to be more perceptive, more protective, more caring, more sensitive, more concerned with long term planning. This may be a fundamental reason why women tend to be more spiritual than males. If you do have a very strong opinion about the matter, email me about it. No guarantee of a reply, but will print the interesting ones.



ARCHIE ROY AND TRISH ROBINSON DOING RESEARCH ON MEDIUMSHIP WITH GORDON SMITH
We were delighted to come across this video showing Archie Roy and Trish Robinson whose PRISM (Psychic research Involving Selected Mediums) collected such wonderful evidence about mediumship as evidence of survival.

Part 1


Part 2




GARRETT, EILEEN, (1893-1970), ANOTHER BRILLIANT MEDIUM WHO WORKED WITH SCIENTISTS Born in Ireland but spent most of her life in the United States. Her

powers of clairvoyance, telepathy, and prevision were outstanding, but she never took a cent for her mediumship. Intensely interested in a genuine knowledge of psychic phenomena, she worked with the finest scientists and psychic societies for examination of her rich talents, and founded the famous Parapsychology Foundation for this purpose. Well known as a publisher of excellent books, she was also editor-publisher (1941-62) of important magazine TOMORROW. Read more


AFTERLIFE TREASURE: CLASSIC AFTERLIFE BOOKS NOW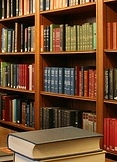 ON THE INTERNET - (100 books est.):


including all of Anthony Borgia (Mons. Hugh Benson)'s books: FACTS, HERE AND THE HEREAFTER, HEREAFTER, LIFE IN THE UNSEEN WORLD, MORE LIGHT, MORE ABOUT LIFE IN THE WORLD UNSEEN - and many, many more afterlife transmitted classics: Courtesy of Aart Bosman. Other books by Arthur Findlay, Sir Oliver Lodge.


http://esotericbooks.deds.nl/index.php/content/esotericbooks

SIR ARTHUR CONAN DOYLE: Keith Cotterill from the UK sent me this video of Sir Arthur Conan Doyle speaking. Notice carefully, Sir Arthur does NOT speak with a heavy Scottish accent. Keith says that Sir Arthur's 'voice is incredibly close' to the voice when Sir Arthur materialized through David Thompson- ( in last week's report- listen ) that Sir Arthur's voice, rhythm, tone, pace and personality are of Sir Arthur – without any doubt. Listen for yourself.




DIRECTLY FROM THE AFTERLIFE DIMENSION:
"We do not seek to terrify you with threats of punishment. We do

not seek to make you craven cowards, living your lives because of fear. We strive to make you realize that latent divinity that is yours, that you may express more of the Great Power, that you may rise to greater heights and fill your mind with greater truth and wisdom. We urge you to be dissatisfied with what you have already received, because only through discontent and the desire to reach out can greater knowledge come. He who is satisfied stagnates: he who is discontented struggles towards greater freedom ... examine us. If aught that we say is debasing, cruel or immoral, then reject us." (S.Birch)

'THE GROUND OF FAITH' JOURNAL LEADING THE WORLD FOR THINKING CHRISTIANS:
In this month's interesting issue a key article by Professor Daryl Bem (picture below) about scientific proof for pre-cognition. " Feeling the Future: Experimental Evidence for Anomalous Retroactive Influences on Cognition"

"Editor's note: Professor Bem's study is of great interest for at least three reasons: He has held prestigious positions in academic psychology for many years; his study demonstrates the phenomenon of precognition in a watertight way – he seems to have ruled out any accusation of methodological flaws; and his assertion that 66% of academic psychologists accept the possibility of psi-phenomena."
Read the landmark article by Prof. Darryl Bem (pictured) that has attracted so much attention in the press, and other great articles.
Read more ..
Previous articles are available here.





SIR FRANCIS BACON, English scientist, "Facts often appear incredible only because we are ill informed and cease to appear marvelous when our knowledge is extended." This statement is most relevant to-day as when they were first uttered by the great scientist some 439 years ago!



PHYSICAL MEDIUMSHIP AT MONTCABIROL


We received another favorable report this week from Montcabirol in France. As well as experiencing the wonderful hospitality of Tom and Kevin at their dedicated healing sanctuary, the guests describe:
* conversations with Tom's friends in spirit John Sloan and Irene
* two tables dancing frantically around the room
* a trumpet and other objects flying around the room
* the medium being transfigured with the faces of Indian guides
* objects being moved around the room and touches of spirit hands
* the voice of John Lennon being heard six inches from the ear of one sitter singing along to "Imagine"
* the medium being moved along with his chair. Read report

Tom and Kevin will be demonstrating in Sydney, Melbourne and Brisbane in February and March 2011. Most of the sessions are filling up fast so book quickly if you are interested Read details
Readers going to France next year can book for weekend retreats or short stays email montcabirolgites@aol.com



PARAPSYCHOLOGY AND SKEPTICS - brilliant book by Chris Carter. "This controversy surrounding psychic phenomena

(psi) is both long and complicated. Chris Carter reviews the many elements of the controversies in great detail, but in a manner that is also readable and entertaining - a difficult feat. Carter adheres strictly to valid scientific and philosophical principles in arguing for the reality of psi and the legitimacy of parapsychology as a science, and he does not overstate his case. Any reader who can approach this controversial subject with an open mind will find Carter's book immensely rewarding." John Palmer, Ph.D. Editor, Journal of Parapsychology, co-author of Foundations of Parapsychology. Available from Amazon.
http://www.parapsychologyandtheskeptics.com/


PSYCHIC SPIES: I came across a journal which showed some totally uninformed closed minded reductionist scientist - a real loser and a defeatist -

who has pushed closed-minded skepticism to its extreme - is claiming that in the last 100 years there has been no evidence for the paranormal. Yet the evidence and proof for the paranormal and the afterlife are ubiquitous - are EVERYWHERE. But those hard core skeptics who do not want to investigate (for fear of finding the truth). Clearly there will never be enough evidence for them to accept the existence of the paranormal. Just two from some 1,000 examples- I give 1) : it is officially confirmed that when an American Brig. General James Dozier was kidnapped in Italy in 1981 by the Red Brigade terrorists, psychic spies including Joe McMoneagle (pictured below) and another psychic spy colleague both gave the place and the address

where the Brig. General was held by the terrorists. 2) Further, the CIA confirmed that psychic spy Joe McMoneage correctly informed the military about the top secret Russian TYPHOON class submarine. No one on earth knew about the giant submarine until psychic spy Joe McMoneagle revealed the information through his psychic skills.
Read more about the evidence for remote viewing.


AN ASSESSMENT OF THE EVIDENCE FOR


PSYCHIC FUNTIONING: A SCIENTIST SPEAKS: "Using the standards applied to any other area of science, it is concluded that psychic functioning has been well ESTABLISHED. The statistical results of the studies examined are far beyond what is expected by chance" stated highly professional scientist Professor Jessica Utts. Translated, this means that there is absolute scientific proof for the existence of the paranormal.

QUESTION; ABOUT THE ANNIVERSARY OF

PRESIDENT J.F. KENNEDY ASSASSINATION - In the last two weeks television showed a number of documentaries about JFK. Will we get to know the real story as to who killed him on crossing over? T.S. Dallas.
Victor: As of now on Earth, it does not really matter who killed JFK because all those who were involved are almost certainly dead by now - since it happened nearly 50 years ago. But on crossing over, we are informed that in the afterlife dimension the truth - with absolute certainty - would be known. There are very special 'libraries' in the afterlife. The uniqueness of the 'libraries' there is that the history books, biographies and reports about all events are as they really truly happened and the whole truth about all events - and who was really responsible for any crime committed. Of course, the universal law of Cause and Effect would be in operation - those who were responsible for the assassination of the President will one day pay the price for their crime - in addition to the fact that they are likely to be in the lower- darker, unpleasant vibrational realm. The afterlife has huge consequences - guaranteed - those who ignore it are in for a rude awakening!
THE ANNIVERSARY OF THE PEARL HARBOUR JAPANESE AMBUSH OF 7th December 1941. People email me

about Hiroshima and Nagasaki and the horror of atomic bombs with some 240,000 sent to the afterlife. Of course, we totally agree with those sentiments. There are historians who blame the Japanese leaders - not the Americans - for the atomic bombs and for the deaths of huge number of people. The Japanese leadership owed a duty of care and safety to the nation - but they negligently and wilfully ignored it. The atomic bombings COULD have been AVOIDED. It is on record the Americans put the Japanese leaders on NOTICE - about the atomic bombs. So we must also maintain a balance - and also remember the slaughter by the Japanese of American servicemen and women at Pearl Harbor in December 1941 - and how the Japanese - without notice - tried to annihilate and to completely destroy the American warships and servicemen there by surprise attack. It must be really sad for the Japanese to go down

in history as an aggressive, brutal nation that unconscionably 'ambushed' the American fleet when there was NO declaration of war. Some 6,000 Americans were killed and injured in this horrible ambush. Some claim that Pearl Harbor is still haunted and needs 'healing-clearing' regularly because of the huge negative energy unleashed by the Japanese 69 years ago this week. As to the ridiculous war-time belief that the Japanese Emperor was a 'God' - we are all glad the Japanese threw that belief out of their system.
$31 MILLION AWARDED AGAINST THE CATHOLIC CHURCH: PEDOPHELIA: Jury awards priest's sex abuse victim record $31m Laurie Goodstein reports: December 3, 2010 NEW

YORK: A jury has awarded $US30 million ($31 million) in compensation to a man who said he was sexually abused more than 100 times by a Catholic priest, the largest such award granted to a single victim in a clergy abuse case, victims' advocates said. In an unusual outcome, the jury decided that the parish where the abuse occurred, St Elizabeth, in Wilmington, Delaware, must pay $US3 million of the compensation, while the perpetrator is liable for the rest. Previously, parishes have been held liable in only one or two cases involving abuse by Catholic priests, according to bishopaccountability.org, an advocacy group for victims. It is usually the diocese or the religious order, not the parish, that is held responsible for damages. But the Diocese of Wilmington, which covers all of Delaware and which is facing more than 100 lawsuits, declared bankruptcy last year just as this suit was going to trial.


AMAZING CHILD PRODIGY
What are we to make of Ariane? Reincarnation? Spiritual medium?
I have been following her work but hadn't seen this video until Brother Mark posted it on Facebook. There are some amazing new paintings. She is the most incredible example of a genuine child prodigy whose talent does not be a result of heredity or her parents' teaching.



A FANTASTIC STORY TO TELL YOU: I lost my afterlife

DVD - and just could not find it anywhere in my house. Looked for it for more than an hour - just could not find it. Then medium Christine Morgan rang me about something completely different - but before she hung up, I asked her about her psychic skills - could she find my DVD - just by concentrating from her home? She said she'd have to ring me back about that one. She in fact rang me and told me she sees it on the right side of where my computer is ... sitting on something but not on the desk. Just to my right I have a small bookshelf. I looked there and it was just under a piece of paper. Bingo! Got it! I have to give her credit, where credit is due - thanks Christine Morgan for finding my DVD - you must be 'psychic'!!!

A READING WITH CHRISTINE WOULD MAKE A WONDEFUL CHRISTMAS PRESENT FOR SOMEONE ANYWHERE IN THE WORLD...Read more....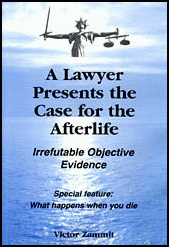 FREE GIFT - FOR JUST TWO WEEKS: You can have a copy of my 250page book A LAWYER PRESENTS THE CASE FOR THE AFTERLIFE for no cost for the book – for yourself or if you want to give it as a Christmas/New Year present to family, friends and others. All you have to pay for is the postage: $13AUD, $13 U.S.D., UK and Europe.
$8 to Eastern countries – Singapore, Japan, India, Russia and China – and $3. for within Australia. Those interested kindly pay through Paypal. Limit four books per person. Email books@victorzammit.com


SELECTED FEEDBACK:
Via Facebook..
Kevin: Amazing, always amazing, thank you Victor
Keith: Brilliant report. Just listening to the former hospice nurse. Thanks again to you both.
Christos: This week's report is exceptionally significant
Morag: A brilliant read Victor - thank you x
Priya: Louis Armstrong's 'Its a wonderful world' through David Thompson ! Awesome stuff !
Mark: Good report this week, thanks for the mind stretch ;-).