October 22nd 2010
Apologies if I have not replied to your email. But please do NOT send long emails - time is a huge problem for me.

Homepage http://www.victorzammit.com

Last week's report
COMMENTARY: DEMAND FOR MORE INFORMATION ABOUT QUANTUM PHYSICS AND THE AFTERLIFE: SIGNIFICANT PROGRESS IN QUANTUAM PHYSICS SHEDDING LIGHT ON THE PARANORMAL AND THE AFTERLIFE. Throughout the twentieth century and

particularly in the last few decades there has been a significant increase in research into quantum physics, the study of the characteristics of and relationships between subatomic particles and energies.
There has been a shift from an older Newtonian view that the universe is made up of lifeless clumps of matter where the ultimate reality is "fundamental particles" to one of wholeness and the consciousness of all living things. The picture of our universe that is emerging is one of INTERCONNECTION - of mind-matter interactions and of instant communication across vast distances. Physicists are slowly and surely discovering that at the heart of all matter there is ENERGY and CONSCIOUSNESS.

This is only likely to increase with the building of the six billion dollar large hadron collider in Europe - the most expensive physics experiment in history. The implications are staggering. Of course history has shown that far from being welcoming of new ideas, many conservative, 'reductionist' orthodox scientists have opposed almost every major scientific development.


VICTOR'S LATEST VIDEO: "QUANTUM PHYSICS, the Paranormal and the Afterlife."

ASTRONOMER CARL SAGAN CONCEDED THE PARANORMAL COULD BE VALID. Contrary to the closed

minded skeptics who still claim Carl Sagan was completely anti-paranormal, the evidence shows : that, just before he died, Carl Sagan WAS accepting the paranormal. This is his own writing, "At the time of writing there are three claims in the ESP field which in my opinion, deserve serious study: 1. That by thought alone humans can affect random number generators in computers (see next item) 2. that people under mild sensory deprivation can receive thoughts or images 'projected' at them, and 3. that young children sometimes report the details of a previous life, which upon checking turn out to be accurate and which could not have known about in any other way than reincarnation.


QUANTUM PHYSICIST, Ron Pearson, in his article "Survival

Physics" argues that quantum physics shows that survival of death is a natural part of physics and efforts to discredit evidence of survival after death are misplaced: "Since survival can be shown an essential and integral part of physics, the hope must be that the efforts still being made to discredit all evidence of survival will soon come to an end. This theory has achieved publication in Russian conference Proceedings (1&2) of 1991 and 1993 respectively, and in the peer-reviewed scientific journal "Frontier Perspectives"(3) in 1997. Furthermore Prof. Peter Wadhams, Professor of Ocean Physics at Cambridge University, supported the theory during a joint broadcast on the American Radio Shows in 2001. (Pearson, 2004)."


THE GLOBAL CONSCIOUSNESS PROJECT
In this video Dr Dean Radin outlines some experimental evidence for connectivity in the Global Consciousness Project.



VOICES ON TAPE (EVP or electronic voice phenomena) For more than 50 years experimenters all over the world have been tape-recording 'paranormal voices'—voices which cannot be heard when a tape-recorder is playing but which can be heard when the tape is played back. Many of the very short messages claim to be from loved ones who have passed on. These are not just random noises or words as they use the experimenter's name and answer questions.

Listen to a sample voice: George Wynne- I can be of help.
(recorded by Martha Copeland)
There are thousands of researchers around the world who have been researching this most fascinating psychic phenomenon. It is particularly relevant to my argument since it can be studied under strict scientific procedures and experiments have been duplicated under laboratory conditions by all kinds of researchers in many different countries.

The Association Transcommunication insist that the voices must be studied scientifically and not treated as a form or amusement or sensationalism. Led by Tom and Lisa Butler they have undertaken a number of scientific studies on EVP.





CAN YOU GUARANTEE I WILL BE MEETING MY LOVED ONES WHEN I DIE? J. (N.Y.).

Victor: Under normal circumstances where there is a heart to

heart connection - say, between you and your loved ones, on crossing over they will be meeting you to help you move on to the realm of the light. As long as you are a reasonable, open minded person - you do not have to be perfect here on earth - yes, you will be meeting your loved ones on crossing over. But, if a person happens to have a deep belief that on dying nothing is going to happen or if one lived a cruel, selfish life, there could be serious problems meeting up with loved ones. That is the consistent information we received over the decades about meeting loved ones on crossing over.


IS THERE SEX IN THE AFTERLIFE?
Out of body explorer Thomas Campbell answers this interesting question from his 30+ years experience exploring the astral realms.


QUESTION: WHAT'S YOUR VIEW WHEN SOMEONE WHO DID THE WRONG THING AGAINST OTHERS CLAIMS HE WAS ONLY 'OBEYING ORDERS'?
Victor: When someone does 'wrong' - and KNOWS what he/she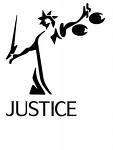 is doing is wrong, then there will be a price to pay. For example, the classic defense of those Nazis who were charged with crimes against humanity at Nuremberg was 'I was only obeying orders'.But international law did not recognize that and many of those charged were executed on the 16th October 1946 for crimes against humanity. Interesting, the Court saw those charged as being part of a 'criminal' political organization which murdered, plundered, exterminated millions of people, invaded other countries with criminal intent. But spiritually, if at any time, a person - whether he/she is following orders or not - is fully aware he/she is doing the wrong thing than that person would have to pay a price for that pursuant to the law of cause and effect.


MENTAL MEDIUM JOHN EDWARD- BEFORE HIS HIT SHOW CROSSING OVER BECAME POPULAR




MISSING CROSS FOUND BY MEDIUM


When Angela Bishop was killed in a motor cycle accident in England twenty five years ago the small gold cross she was wearing went missing. It lay buried on the side of the road until two mediums told her son Richard and his wife that Angela wanted it found. They were directed to the exact spot and after using a metal detector found the missing cross which was confirmed as being Angela's. Thanks Lou for the report.


SCIENTIFIC TESTS OF PARANORMAL COMMUNICATION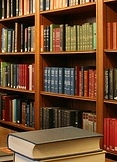 In the first part of the twentieth century The Society for Psychical Research conducted a number of "book tests". Spirit communicators were asked to give sitters a message that was on a particular page of a particular book in a particular place. There were 532 separate books tests involving 34 sitters. The success rate was 36%. Being scientific they set up a control group where a living person would attempt the same task. They ran 1800 trials and found a success rate of 4.7%