June 4th 2010

Homepage http://www.victorzammit.com

Last week's report

COMMENTARY: WHY CLOSED MINDED SCIENTISTS ARE A

SERIOUS 'NATIONAL SECURITY RISK'
Last week's commentary about the appalling discrimination against scientists who study the paranormal - source Professor Josephson's webpage -has provoked an avalanche of support for Prof. Josephson and the other scientists who were "uninvited" from presenting at a physics conference.

EDGAR MITCHELL'S comment on the issue: I received emails from a number of scientists, mostly American. One of the strongest emails I received was from astronaut Edgar Mitchell (who walked on the moon)

who said - in relation to the closed minded scientists prohibiting Nobel Laureate Prof Brian Josephson from attending the physicists conference:
"The knowledge that the "paranormal" is really just quantum level events is slowly seeping into the scientific culture. However, Cartesian Dualism from 400 years ago is still a heavy anchor on modern thinking in too many university physics and biology departments and continues to retard spreading the knowledge. Edgar Mitchell.

The hard core skeptical scientists who try to attack and try to denigrate those other open minded scientists who produced brilliant empirical paranormal results are not only slowing things down, they are a risk to national security because the evidence shows that rival countries are making significant advances in the paranormal. Negative skeptical scientists are deliberately causing their own countries to become paranormally impotent. I say again - and again: whoever masters the paranormal rules the world - and will dominate politics and economics.
VICTORY! INVITATION REINSTATED This matter from last week was highly controversial - there were those who wrote to Members of the English Parliament

about it!. But now it seems as far as Professor Josephson and Dr Peat the matter is closed. Here is what Professor Josephson wrote to me and to scientist Ron Pearson, "Dear Ron and Victor, The conference organizers had only a small part in causing this. I gather they were leaned on by unspecified participants who threatened not to come if our invitations were not withdrawn. They were thus in a difficult situation. In fact a subsequent letter ....stated that on reflection just Jack Sarfatti should have been uninvited, and the invitations to Peat and myself have been reinstated. Peat, who lives in Italy, has accepted but I am probably not going, for a number of reasons. Brian (Prof. Brian Josephson)."


QUATUM PHYSICS AND THE AFTERLIFE: - time for the

closed-minded scientists to wake up! A revolution is going on in science: for those new on the scene, here is a chapter in my book you must study - chapter 25. "Those who recognize that significant discoveries in science are very often

prompted by observations that do not fit expectations will find a stimulating challenge in accumulating evidence that it is possible to elicit psychic functioning in experiments with ordinary volunteers acting as subjects. Even more convincing results occur with specially selected subjects."
Nobel Prize winner Professor Brian Josephson Professor Jessica Utts.
Those who think they can rely on outdated science to support a materialist view of a universe without an afterlife and psychic phenomena are clearly misinformed. Read more ...


WHAT CAUSES SCIENTISTS TO GO INTO 'DENIAL' WHEN THE EVIDENCE IS CLEAR? There are four reasons for this:
1) FEAR: those scared, 'chicken' scientists who want to 'play it safe' - too cowardly and lazy to tackle the unconventional - not to create 'waves' with anyone.

2) FUNDING: Actively co-operate with conservative lobbies for funding.

3) PSYCHOLOGY:(a)'Cognitive Dissonance'- 'victims' of environmental programming:- these hard core skeptical scientists who will DENY 'they are in DENIAL' and refuse anything inconsistent with their own cherished beliefs:- psychology tells us these skeptical scientists will experience 'COGNITIVE DISSONANCE' - they

will push DENIAL to its extreme, they will rationalize their beliefs because inconsistent knowledge - even scientific - causes them high anxiety - and to become highly nervous; will increase their blood pressure. Their mind will further rationalize their DENIALISM by becoming aggressive against the information which has given them anxiety.

4) DELETIONS - Neurolinguistic Programming (NLP) -tells us that the highly conservative scientists on coming across fundamentally inconsistent information will unconsciously delete much of the critical information which is inconsistent with their cherished beliefs.
MEET DR JACK SARFATTI


Dr Jack Sarfatti is an American theoretical physicist based in San Francisco and the author of a number of popular works on quantum physics. He is known for iconoclastic ideas including that UFOs may be of extraterrestrial origin or could be "terrestrial time ships" originating from our own future; that parapsychological phenomena may be real; that "retro-causal" (future-to-past) faster-than-light communication may be possible; and that a warp drive could be achieved by a controlled, possibly "psychokinetic" (mind manipulating matter). From 1973-4, he worked with Abdus Salam, who won the Nobel Prize in Physics in 1979, at the International Centre for Theoretical Physics in Trieste, Italy. He left academia and in 1975, founded the Physics Consciousness Research Group to do research on parapsychological phenomenon such as telepathy. Thereafter, he worked at the Esalen Institute in Big Sur. In 1999-2000 at Joe Firmage's ISSO exotic propulsion group in San Francisco with a budget of several million dollars. He discusses some of his key ideas on "The Physics of the Paranormal" on Coast to Coast.



THE "EXPERIMENTER EFFECT "


We know that a negatively prejudiced closed minded scientist negatively influences experiments and will get negative results. Those, like the members of the Circle of the Silver Cord, who investigate physical mediumship know that a single person in the room with strong negative thoughts (skepticism, fear, antagonism, or even desire) can literally stop the phenomena from happening. The video below which features some world class physicists, explains why closed minded scientific investigators who try to do paranormal experiments are not likely to succeed because they cannot approach the paranormal with empirical equanimity.

MAINSTREAM NEWSPAPER ARTICLE ON NDE'S IS ALL WRONG! CAN NEAR DEATH

EXPERIENCES BE EXPLAINED BY PURELY PHYSICAL CAUSES? ABSOLUTELY NOT!
IT seems like every other week mainstream newspapers - names of the papers not important - trumpet some new study claiming that some researcher has found a simple physiological explanation for near death experiences. This week newspapers throughout the world have been reporting the issue as having been settled by the research of Dr Lakhmir Chawla who they say has discovered that near death experiences are caused by "a surge of electrical activity triggered by the brain in the moments before death" which caused vivid mental hallucinations. If they had read Dr Lakmir's original research published in the Journal of Palliative Medicine they would know that he had observed this effect on only 7 patients, none of whom was able to report a near death experience since they all died. The report shows that this uninformed Dr Lakmir is merely SPECULATING that people who had this surge of electrical activity MIGHT have had a near death experience!!!
Read more ...
DEATH OF PAM REYNOLDS FAMOUS FOR THE ONE OF THE MOST EVIDENTIAL NEAR DEATH EXPERINCES OF ALL TIME!


On a recent CD she recorded with Rob Robinson, Atlanta singer-songwriter Pam Reynolds Lowery included a couple of tunes she wrote from the standpoint of an acknowledged expert. Their titles are "Coming Back to Life" and "Side Effects of Dying." Ms. Reynolds Lowery, you see, had a vivid near-death experience on an operating table in Arizona 19 years ago, and her story has been retold numerous times in scientific journals and television documentaries. Her out-of-body recollection is "the single best instance we now have in the literature on near-death experiences to confound the skeptics," according to Kenneth Ring, professor emeritus of psychology at the University of Connecticut and a chronicler of these episodes.


'PSYCHIC DETECTIVES'. POLICE CHIEF MAKES A FOOL OF HIMSELF - and denigrates the Los Angeles Police Department : His name is Capt. John Salvino, Van Nuys Police Station,

Foothill Division LAPD - we are informed in the television series 'PSYCHIC DETECTIVES' that this uninformed, Captain Salvino ordered the arrest of Etta Smith (pictured left) - a 'psychic-medium' who voluntarily assisted the police to find a murder victim. Why did he arrest her? Because, as a gifted psychic she was able to use her psychic powers to locate the body of a 31 year old nurse, Melanie Uribe. This police Capt.'s pathetic inferior rationale was words to the effect, that 'if she knew where the body is, then she is connected to the murder.' Now, the victim was RAPED and assaulted. Do you believe this most inferior, idiotic and most amateurish analysis by a LAPD police Captain? Detective Lee Ryan sympathized with Etta Smith and was a star witness for her when Etta Smith successfully sued LAPD for wrongful arrest. The murderers of the nurse were caught when someone reported them. If the police captain did not follow protocol then this police captain himself should have paid the damages to the medium. So, I strongly suggest the LAPD to organize a syllabus for police recruits about the significant role of gifted mediums in solving crimes. Read more on PSYCHIC DETECTIVES .

SPIRITIST PAINTING MEDIUM
Thanks to the people who commented on the video of Brazilian painting medium Florencio Anton last week. He is only one of a number of equally incredible mediums who have this talent. This week we feature the work of JOSE MEDRADO TRANCE PAINTER. Although he was a medium from childhood he only started painting mediumisticly at the age of 27, when the spirit Renoir came up to him and proposed to jointly undertake a work which would "change paint into bread" in order to raise funds for the orphanage supported by the Spiritist Center, which was going through financial problems at that time.




FASCINATING OUIJA BOARD EVIDENCE


As a very liberal Unitarian minister, Dr. Horace Westwood did not believe in any kind of afterlife. He was a humanist who believed that the objective of life was to make the world a better place for future generations. He did not stop to ask what future generations might strive for beyond comforts and pleasures once Utopia was attained. '"The only immortality of which I was sure was the immortality of influence," he wrote. "Beyond that, I had nothing to offer." But Westwood's attitude changed after witnessing amazing phenomena with his 11-year-niece and a ouija board. If you are interested in reading more about what he observed, read post.


STELLA HORROCKS- WRITING MEDIUM
This incredible medium receives complete books from great writers who are lining up to dictate one more work. Thanks to Silvana for this link.




THIS MAY COME AS A SHOCK TO SOME PEOPLE:
The level of spirituality is independent to whether one lives in a 'civilized'

community or a more 'primitive' community. People who live and work close to the land - e.g. Australian Aboriginals North American Indians and other indigenous peoples appear to have more advanced psychic skills and can be more 'spiritual' than those who live in cities. It may come as a shock to some when they cross over to see people they used to call 'primitive' are more spiritually advanced and come from the more powerful, superior and higher realms than those who come from sophisticated cities. (That came from transmitted afterlife information).


THIS MONTH'S GROUND OF FAITH
A most highly recommended monthly publication– read 'THE PENTECOSTAL FIRES': "Events happen that compel us to see Spirit and the Physical as one. In a moment of deep love, the loved one takes

on the appearance of an angel. Two or more life-changing events happen "by chance" yet take on a meaning that resembles Pentecostal Fire. A woman injured in a car accident is prayed over and her injuries do not disappear, yet through the following night feels changes in her body going on and on, and by the morning she is healed. We have read of the unmusical man in a telephone box talking with his wife, struck by lightning. Recovering from his injuries he suddenly has a passion for classical music, learns the piano, and within a few years is publicly performing his "Lightning Sonata"*. Not long ago, a man in another country phoned me about an OBE where he was taken to the next world and met his deceased father, where he had a long and reconciliatory conversation with him: of course life changed for ever for that man. "Noumenon" and "Phenomenon" are seen as one, we appreciate and acknowledge the unseen worlds and dimensions, knowing that without the existence of these unseen forces our physical universe would never be able to exist."
Read more … http://thegroundoffaith.net/issues/2010-06/


'MAGNIFICENT MONTCABIROL' in FRANCE: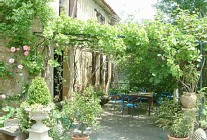 Medium Mani Asvadi is one of our long time readers and recently she joined a number of other mediums in a gathering at MontCabirol in France. She sent us the following report and asked that it be published on this website. She was very excited that she saw her deceased husband transfigure over the medium Tom Morris. Read her full report. Other testimonials can be read on the Yellow Cloud Circle website. If you are interested to experience physical mediumship for yourself talk to Kevin on 0033 (0) 561 60 53 03 or use the email form.

BRAZILIAN MOVIE ABOUT THE AFTERLIFE- APOLOGIES- Last week we included the wrong version of Nosso Lar (in English, Our Home: the Astral City) This is the one that has English subtitles. It is based on a novel received by Chico Xavier from André Luiz, a doctor, describing his experiences on waking up in the spirit world. (Read English version of the book)

ON 'CLOSED-MINDED' SKEPTICISM: I am – like many other scientists, experimenters, investigators and writers - an open minded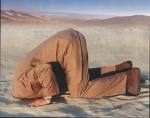 skeptic and will judge on results. But of great danger to society are the closed minded skeptics who could hold up progress for many valuable years. What's wrong with closed minded skeptics? (More next week):


(1) 'Faraday, the pioneer in electricity was called a charlatan, a cheat - by his fellow scientists.
(2) Roenetgen's x-rays were described by other scientists that they were "elaborate hoax'
(3) Bell's telephone was turned down by the U.S. Post Office and British Post office 'scientific experts' as 'ridiculous'. (from YOUR ETERNAL SELF BY R.Craig Hogan Ph.D.)

SELECTED FEEDBACK
1. "Hello Victor, THIS SITE IS SO AWESOME! I REALLY ENJOYED LISTENING TO A SMALL PART OF YELLOW CLOUD'S SPIRIT GUIDE S MESSAGES AND ANSWERS. THANKS FOR SHARING THIS INFO, DAINA RIZZOTTO

2. HiVictor and Wendy! I want to thank you for sending me the afterlife report! This subject is intriguing.I know the afterlife is a fact because a Friend came to see me after he died. If only ignorant scientists would stop pooh-poohing this subject and take it seriously! Again, thank you! Dawn Ploe
3. My deep respects for your fabulous work!. Hope to hear from you and regards to your wife, Sincerely Kai F. Muegge, Chairman Felix Group, Clearings, Energetic-Spiritual Healing, Holistic Therapy, Germany


CONGRATULATIONS TO DAVID THOMPSON AND CHRISTINE MORGAN on a superb demonstration of mental mediumship in Sydney last night. The audience members were stunned with the detailed evidence from the spirit world that both mediums produced. But the highlight of the evening was the final reading when a young man who had passed over 20 months ago was reunited with his parents. His mum was in tears as he mentioned that she was wearing his teeshirt and thanked her for the ring she put into his coffin. TO BE PUT ON THE LIST FOR THE NEXT EVENT OR ARRANGE FOR A PRIVATE READING contact Christine or contact David.


SHOP ONLINE FOR ANGELS!! Heavenly Energies has a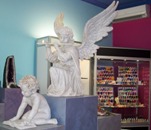 wonderful range Spiritual & Metaphysical Books, Oracle and Tarot Cards, Guided Meditation CD's, Healing Crystals and Aura-Soma Colour Therapy products to name just a few. Take a moment to scroll through the ONLINE STORE and enjoy the many tempting items or better still come and visit the shop and healing centre in Willoughby, Sydney where there is an even more comprehensive range of spiritual products - here you will see the angel statue or the fairy of your dreams, or fall in love with a stunning crystal ball. Copies of A Lawyer Presents the Case for the Afterlife can be bought there.


A UNIQUE International Conference in Mystical Malta (an E.U. island in the Mediterranean, close to Italy) - Highly recommended!


BOOK NOW FOR A ONCE IN A LIFETIME OPPORTUNITY -

Life Changing Experience NOT TO BE MISSED! Fri 8th -Sun 10th October 2010 Grand Hotel Excelsior Malta
World class speakers READ MORE FOR SPEAKERS & details
For details and registration please visit: www.apositiveoutcome.org
or contact Mr Trevor Zahra: tel +356 2141 4539
mob +356 99 01 39 37 email Trevor@culture3sixty.com
EXPERIENCE the Power of individual and collective Transformation

'PSYCHIC WORLD'. the most reliable, credible and readable

monthly newspaper on psychics, mediums, Spiritualism and the paranormal in the United Kingdom- and the world to-day. I have a half a page column in this magnificent British psychic newspaper. To subscribe to PSYCHIC WORLD send just £13.00 GBP. Please note they cannot accept US dollar cheques ONLY £ sterling cheques or £ sterling money orders or credit card payments.
to: PSYCHIC WORLD Circulation Department, P.O. Box14, Greenford, Middlesex UB6 OUF, England (telephone England 020-8903-1993)