July 9th 2010

Homepage http://www.victorzammit.com

Last week's report
COMMENTARY: "IF I ONLY KNEW!" Highly reliable

afterlife intelligences transmitted information telling us that there are too many people crossing over who are saying, "If I only knew' - meaning that if they had known about the 'rules of the game of life' when they were alive they would have found themselves in much better conditions in the afterlife.

Some say, "We never hurt anyone when we were on earth". One of the rules of the game of life is THAT'S NOT GOOD ENOUGH! These same people selfishly looked after themselves only - they wilfully and intentionally CHOSE TO IGNORE those who needed urgent help.

Self-centered, selfish people may find themselves in semi- hovels on crossing over, in a cold and loveless landscape, while those who have struggled, who worked for something bigger than themselves and lived a life of compassion, gentleness and unselfish service find themselves in a situation that reflects their expanded level of consciousness.

Guaranteed, those who regularly read our weekly report are ahead in that they at least know that there is an afterlife and most likely have already taken the next step to discover personally the rules of the game of life.


VISIONS, TRIPS AND CROWDED ROOMS: WHO AND WHAT YOU SEE BEFORE YOU DIE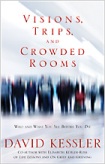 A renowned expert – and former Elisabeth Kübler-Ross co-author – offers a new book on death and grief and shares visions reported by loved ones before their final breaths.
" Throughout my years working with the dying, I have noticed commonly shared experiences that remain beyond our ability to explain and fully understand. In the tapestry of life and death, we may begin to see connections to the past that we missed in life. While death may look like a loss to the living, the last hours of a dying person may be filled not with emptiness, but rather with fullness". Learn about the five most common visions and experiences that the dying have:" Read more...


WHAT HAPPENS IMMEDIATELY AFTER YOU DIE? A few seconds after 'physical' death, "I saw my physical body lying lifeless upon its bed, but here was I, the real I, alive and well. For a minute or two I remained gazing and the

thought of what to do next entered my head, but help was close at hand. I could still see the room quite clearly around me, but there was a certain mistiness about it as though it were filled with smoke very evenly distributed....Such knowledge of the spirit world as I had been able to glean from my own experiences instantly came to my aid. I knew at once of the alteration that had taken place in my condition; I knew, in other words, that I had 'died.' I knew, too, that I was alive, that I had shaken off my last illness sufficiently to be able to stand upright and look about me. At no time was I in any mental distress, but I was full of wonder at what was to happen next, for here I was, in full possession of my faculties and, indeed, feeling 'physically' as I had never felt before. … the whole process must have taken but a few minutes of earth time. (Monsignor Robert Hugh Benson (pictured, left above) , Life in the World Unseen pp 10-11.) Read more about arrival in the Astral plane.



AFTER DEATH COMMUNICATION
Halfway Across the River is a compilation of fascinating stories that detail Dr. Annette Childs' nearly twenty years of work with they dying.





MATERIALIZATIONS: THE MOST IMPORTANT DISCOVERY IN HUMAN HISTORY: IMPRESSIVE 'RE-UNIONS' WITH LOVED ONES THROUGH DAVID THOMPSON
I have had the enormous privilege of being present at

more than 70 evidential reunions of crossed over loved ones with their relatives still alive through the spectacular materialization mediumship of David Thompson. I have noticed something interesting. Two common reasons people come through are to thank others for the love they showed them or to apologize for not being as loving as they would have liked to be to those closest to them. And many come through to thank someone for having told them about they afterlife even though at the time they did not believe it. Listen to some audios of materializations. To listen to more audios register on the Circle of Silver Cord website.



JAMES VAN PRAAGH TALKS ABOUT MESSAGES OF REGRET, and his book Unfinished Business on Coast to Coast. A great interview worth listening to right through.


Part 2 Part 3 Part 4 Part 5 Part 6 Part 7
Part 8 Part 9 Part 10 Part 11 Part 12


TONIGHT IN SCOTSDALE ARIZONA 7pm July 8th 2010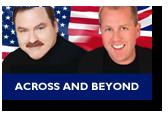 See two of the world's top mediums James Van Praagh and Tony Stockwell at the Doubletree Paradise Valley Resort. James and Tony will bring their gifts to the stage and "wow" audience members with their insights and also discuss the spirit world and lead a guided meditation. Prepare yourself for a magical and mystical evening! Read more....
July 10th in Los Angeles
July 14th Long Island New York


FRENCH SERIES ON 100 YEARS OF PSYCHIC RESEARCH On May 20th, Stéphane Allix, journalist, director, and founder of the Institut de Recherche sur les Expériences Extraordinaires (INREES; Institute for Research on Extraordinary Experiences), launched a six-part weekly television documentary called "Enquêtes Extraordinaires" ("Extraordinary Investigations") on France's M6 channel. The series premier attracted 1 million viewers. On June 10, the episode focused on mediumship and "signes de l'au-delà" ("signs of the afterlife") and included material from an interview Stéphane conducted with Windbridge Director of Research Dr. Julie

Beischel (with Dr. Beischel's - pictured, left) voice dubbed over in French). Other episodes featured healers, animal communicators, NDEs, and psi. No English version of the documentary has been produced at this time. See the M6 "Enquêtes Extraordinaires" website (in French).


OUR FRENCH WEBSITE
Thanks to the wonderful efforts of our volunteer translator Edouard Lefevre we have a French website with a translation of A Lawyer Presents the Case for the Afterlife. Please tell any French speakers that you know about http://preuvesdelapresvie.fr
Un Avocat Présente l'Après-Vie- Preuves Irréfutables and post a link to it on any French blogs and social networking sites you can access.


THE INNER LIGHT
A film based on Mark Ireland's wonderful book Soul Shift was made recently by two ASU Journalism students. Mark tells us that they have just won a "Telly" award out of 30,000 entries. (The Telly is to the documentary what the Emmy is to television).
Watch it in full (30 mins).


SONY DISCOVERS ESP IS REAL


The famous Sony corporation apparently has had an ESP research laboratory during the period between years 1990 and 1998. This R&D department has been busy with finding evidence for the existence of various ESP phenomena, mainly Remote Viewing and Qi energy, as it seems. The lab was know under the name ESPER which stands for Extrasensory Perception and Excitation Research. Sadly, after 8 years of research, Sony closed the lab with the statement that the ESP phenomena was proved to exist but because they didn't find a way to use it commercially the research was closed. Read more....

WISE WORDS FROM AN AFTERLIFE INTELLIGENCE: "The troubles of your world are largely due to the fact that materialism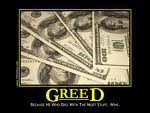 dominates the actions and thoughts of millions of people. Greed and avarice are the malignant cancers that infect your plane. These have to be driven out by knowledge, by understanding, by the fundamental truth that all life is founded on spirit and not matter. By ordering your lives in harmony with this knowledge you automatically have at your disposal everything that is essential for your well-being, spirituality, mentally and physically. It is the thought that is wrong in allowing physical things to predominate too much."


LIFE AFTER DEATH PART 1 - NDE RESEARCH
"Strange But True" was a UK TV show shown from about 1993 - 1998. Its program on NDEs looks at the changes in personality Ron Bell experienced following a NDE ( because it is a UK program it also has to feature a token skeptic in part 2!!!).

Part 2


'ARE ORGAN TRANSPLANTS METAPHYSICALLY CONTRA-INDICATED?' An article by Michael E. Tymn.


" Donating one's organs to those in need of them certainly seems like a spiritual act -- one of kindness, of all giving and no taking, of human love and service. However, there have been warnings that it might be spiritually harmful for both the donor and recipient. At issue is whether the consciousness actually leaves the body at the moment brain wave activity and vital functions cease or whether it lingers for hours or even several days. Also, there are indications that premature removal of organs can result in possession of the recipient by the donor, causing the donor to be "earthbound" and the recipient to be negatively influenced." Read more...



REV ANN GEHMAN MEDIUM has spent summers in

Lily Dale, New York, 60 miles south of Buffalo for the last 40 years. The Victorian-style village is home to the world's largest community of mediums who are visited each year by thousands of people who want their services. Gehman, founder and pastor of the Center for Spiritual Enlightenment in Falls Church, Virginia, told CNN on Thursday that she began having psychic experiences as a child. Since 1968, she also has been working with police forces and government agencies to help solve crimes. "It's not my favorite work," she said, "but do it when called upon." Gehman is featured in the HBO documentary "No One Dies in Lily Dale," which premieres Monday on HBO. CNN and HBO are owned by Time Warner. Read Anne Gehman's website (Thanks to Lance for this item).



NO-ONE DIES IN LILYDALE
HBO documentary on Lilydale, released this week captures the journeys of a diverse set of visitors making a pilgrimage to an off-the-beaten-path town populated by mediums. We cross the path of a Chicago Police Officer, whose son Blair was tragically gunned down, Susan Hinrichs, a born-again Evangelic Christian who hopes to communicate with her son Scotty and widow Rebekah Fabricius, trying to connect with her late partner who had a tragic death. Show debuted MONDAY, JULY 5 on HBO. Other HBO playdates: July 8 (3:30 p.m., 12:35 a.m.), 11 (2:30 p.m.), 14 (8:00 a.m.) and 17 (11:00 a.m.) HBO2 playdates: July 7 (8:00 p.m.) and 15 (3:30 p.m.)

SPIRITUALIST DAY PROGRAM IN ONTARIO CANADA
When: Saturday, 24 July 2010
Where: Salvation Army Conference Centre in Jackson's Point, Ontario, about 90 minutes north of Toronto, on the south shore of Lake Simcoe.10:30 am - 6:30 pm)
What: demonstrations of spirit mediumship, spiritual healing, a thought exchange, and an experimental open circle, with time for connecting with friends old and new during the picnic lunch. You can download the program here. Also includes a lecture by Canadian historian and archivist Walter Meyer zu Erpen on the psychical research experiments that Dr. Thomas Glendenning Hamilton (1873-1935) conducted in Winnipeg, Manitoba, between 1918 and 1935. See overview

BRILLIANT NEW SCIENCE AND SPIRIT COURSE :



Conceptualized by the Rev. Michael Cocks MA(NZ) Philosophy Psychology, MA(Oxon)Theology, is a clergyman in the Anglican Church in Aotearoa-New Zealand who has spent his working life in parish work, the last five years as British Chaplain in West Sweden. He can be reached at deardencocks@gmail.com. He put the course together as a presentation for lecturers teachers and anyone who wants to know more about the afterlife. Read more and see sample lessons.


5 MINUTE SURVEY ON RESPECT FOR SENIORS
A dear friend from the Uniting Chruch in Sydney is runnning a project on ways we can make our senior citizens feel respected in society. If you can spare 5 minutes we would be very grateful for your thoughts on the issue. Read more.


CONSCIOUSNESS- AN ANIMATION OF SPIRIT
This original animation by Louis Lefebvre chronicles the evolution of consciousness from its inanimate state into human form and then back through spiritual seeking to Oneness. Thought provoking.

SELECTED FEEDBACK
Dear Victor,
I've been wanting to send you a thank you for quite some time now. Your website, and the information and links you provide there have profoundly changed my life for the better. Like many people I come with a long and evolving personal history and varied religious background; at the same time have off and on through life have experienced what could be paranormal or even mediumist experiences. In my search to figure out "life" and what I've experienced; I ran across your web site. Wow! to the 10th degree. What a wonderful and happy experience that was. I can't thank you enough for all you've done. The info you've provided and links, and had so much positive and happy consequences in my life. And you provided it for free, which is a rare gem in this world, one for which I am very grateful! Sincerely,
Paul.


'PSYCHIC WORLD'
. the most reliable, credible and readable

monthly newspaper on psychics, mediums, Spiritualism and the paranormal in the United Kingdom- and the world to-day. I have a half a page column in this magnificent British psychic newspaper. To subscribe to PSYCHIC WORLD send just £13.00 GBP. Please note they cannot accept US dollar schedules ONLY £ sterling cheques or £ sterling money orders or credit card payments.
to: PSYCHIC WORLD Circulation Department, P.O. Box14, Greenford, Middlesex UB6 OUF, England (telephone England 020-8903-1993)