COMMENTARY: WHO DECIDED THE BELIEFS YOU HAVE? Are we product of our environment? Are we blindly

following the 'beliefs' and mistakes of our parents? Do we vote for the same political party as our parents do/did? Did our environment determine how we perceive the world, what we believe in, what we accept, what we reject? If you were born in India, what are the chances of your beliefs being Hindu? - probably 99.99% - or if you were born in the Middle East these days- in Iraq or Iran or Saudi Arabia - would you be a Moslem? If you were born to Jewish parents in Israel to-day - would you have Jewish beliefs? Absolutely! if you were born to wealthy middle class cultured American Christians or atheists what would you believe? Does this mean that your decision making processes have been determined for you? So ... to find true mind liberation and freedom, we have to adopt a more empirical testing of our beliefs.



Test your beliefs: - hold tentative any beliefs which are personal, are subjective and be open if those beliefs do not pass the test of validity. Be willing to rise above your childhood programming and conditioning if it does not satisfy both your intellect and your inner knowing. A substantive portion of the evidence for the afterlife evidence is now objective and repeatable - do yourself a huge favor: read and investigate - and put your experience up against the beliefs you were brought up with.


YOU ARE MORE THAN YOUR PHYSICAL BODY
Skip Atwater president of the Munroe Institute explains how important it is to find this out for yourself.




A UNIQUE International Conference in Mystical Malta (an E.U. island in the Mediterranean, close to Italy)


BOOK NOW FOR A ONCE IN A LIFETIME OPPORTUNITY - Life Changing Experience NOT TO BE MISSED! Fri 8th -Sun 10th October 2010
Grand Hotel Excelsior Malta

JOEL ANDREWS: Evidence of our Divinity & the Omnipresence of Miracles
CRAIG HAMILTON: Awakening to the Call of the Cosmos
ANTON MIFSUD: Is Malta the lost Atlantis of the Gods?
PHIL GRUBER: The Truth of the Indigos, the Enduring Magic of Malta and the Road to 2012
CLAIRE ZAMMIT Awakening the Co-Creative Power of the Feminine
ADRIANO FORGIONE: A Journey into the hidden side of alien contacts
COLIN ANDREWS: A detailed look at the Conscious Circles ...
SERAFINA ANDREWS: Prophecies of Awakening – Revealing the steps to the highest aspects of Human Potential
GEOFF STRAY: Prophecies, oracles, Mayan calendar, near-death
experiences and theories that all meet in 2012
SYNTHIA ANDREWS: Embodying Changing Consciousness' – how we change positively as we head towards 2012



(Malta is historically fascinating - The picture left shows high walls especially built built in Valletta harbor by the Knights of St John circa 1563 - where Islamic forces there were beaten by the Knights of St John during the decisive 'Great Siege of Malta' (1565) which successfully stopped the Islamic invasion of Europe...2) Malta - as a British military base was bombed heavily on civilians over three years by the Germans and Italians- during World War 2 "MALTA:The Most Bombed Place on Earth', from S.A.M. Hudson's book ''UXB MALTA).The bravery and determination of Malta's civilian population not to be defeated was recognised when the island was awarded the George Cross by George VI in April 1942.
For details and registration please visit: www.apositiveoutcome.org
or contact Mr Trevor Zahra: tel +356 2141 4539
mob +356 99 01 39 37 email Trevor@culture3sixty.com
EXPERIENCE the Power of individual and collective Transformation


SCIENCE AND ENERGY HEALING
Professor Gary Schwatz outlines the importance of the findings of quantum physics in understanding phenomena that conflict with everyday reality.


FROM RUSSIA - WITH LOVE! BRILLIANT RUSSIAN SCIENTIST INVESTIGATES EVP: Artem V. Miheev, Ph.D., Assoc. Prof, Head of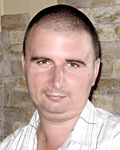 Russian Association for Instrumental Transcommunication (RAIT), Vadim K. Svitnev, Ph.D., hydroacoustician St. Petersburg, Russian Federation Computer speech phenomena outline a new multitrack method of recording EVP. They claim that this method developed by the group in 2008 requires four things:
1. Your computer or laptop running Windows XP,
2. Sound card with built-in function «Mono Mix» or «What I Hear» 3. The program Cool Edit Pro, or its modern version - Adobe Audition. 4. Microphone, if necessary, connected to the mic input sound card through the amplifier. Read more...

INSTRUMENTAL TRANSCOMMUNICATION JOURNAL


Since about 1980 psychic researchers have claimed that contact with people who have died has also been made via radio, over telephones, on television, on answering and fax machines and computers. This more extended and recent voice contact is called Instrumental Transcommunication (ITC) or Extended ITC or even Trans-dimensional Communication. It is highly evidential in that the contact is repeatable, is occurring in laboratories throughout the world, and is being subjected to close scientific scrutiny.
In 2000 Dr. Anabela Cardoso founded the ITC Journal which has an Editorial Board of internationally recognised scientists and researchers of the paranormal. Dr. Cardoso is a regular contributor to the Journal and to other international psychical research publications and has given presentations on ITC and her work internationally. In the year 2005 Dr. Cardoso founded the ITC Journal Research Centre, in Spain where she currently lives. You can now access copies of ALL the ITC journals online.

THE MOST IMPORTANT IMAGE EVER TAKEN
This week we celebrate the 20th anniversary of the Hubble telescope and the expansion of humanity's knowledge about the vastness of the visible universe. And we are told by communicators that there are other universes on different wavelengths. Totally humbling. So is there an end to the universe? The honest answer is that at present we have no way of knowing ....




A MESSAGE FROM THE AFTERLIFE TO UPLIFT YOUR SPIRIT: "You have not tasted the joys of the spirit. There

is nothing in your world of matter with which you can compare the life of the spirit, freed from the trammels of the flesh, with liberty, escaped from the prison of the body of matter, to go where you will, to see your thoughts take shape to follow out the desires of your heart, to be freed from the troubles of money. No, you have not tasted the joys of the world of spirit."


QUESTION:"Do our loved ones always know in advance the time when we on earth will cross over ..."
Directly from the afterlife: "ALWAYS, without exception, there is a

company of their own beloved to help them across the border, to receive the soul which has passed through the valley of shadows to begin the new and wondrous epoch of its life... They always know when they are associated by ties of love when the final dissolution will take place, because it becomes part of their willing task to aid the spirit to free itself from its physical body. But the fact is not known to everybody who is now in the world of spirit.".


WHAT HAPPENS WHEN YOU DIE? Do afterlife intelligences - spirits - modify their ideas when they get to the afterlife? (Translated from French): "Very considerably. A spirit's ideas undergoes very great modifications in proportion as he/she becomes dematerialized. He may sometimes retain the same ideas for a long period, but little by little the influence of matter diminishes, and he sees more clearly. It is then that he seeks for the means of advancing." From The SPIRITS BOOK.

STUNNING READING BY MEDIUM LISA WILLIAMS


JEWISH MEDIUM IN LOS ANGELES.


Rebecca Rosen, author of a new book, Spirited,

grew up in a tightly knit Conservative Jewish family in Omaha, Neb., where her mother is executive director of the Jewish Federation and Rebecca attended religious school and had her bat mitzvah. However when her deceased grandmother, an observant Jew who had committed suicide, began contacting her in order to help with a family crisis, Rebecca began her journey to becoming a celebrity medium who claims to be able to teach people how to connect with the deceased themselves.



There is a strong afterlife tradition in traditional Judaism, but mediumship is another matter. "Talking to the dead is considered off limits, a form of shamanism," said Rabbi Pinchas Giller, a kabala scholar and professor of Jewish thought at American Jewish University. For example, Leviticus 20:27 states, "If among the men or women there will be a medium or an oracle, they shall surely be put to death." Read more...


'PUBLIC MEDIUMSHIP DEMONSTRATIONS' IN SYDNEY: EZIO DE ANGELIS - LEADING MENTAL MEDIUM -


Ezio De Angelis was a recent finalist on "The One" a television program designed to highlight the talents of top Australian mediums. We are delighted to learn that he is giving a number of live demonstrations of mediumship around Sydney. He writes: "My goal is to demystify Spiritualism, break down the barriers. Show people that our loved ones in the spirit world are never more than a thought away. My mediumship is a blessing…a gift that enables me the pure joy of proving life after death and in the process help people realize that we really are eternal."
You can see Ezio in person at the following demonstrations:
Hero's Hill Revesby Heights Friday 7th May
Harbord Diggers Club Saturday 8th May
Shellharbour Workers Club Thursday 3rd June
Kareela Golf Club Friday 4th June
Penrith Panthers Friday 11th June
Picton Antil Golf and Country Club Wednesday 16th June 2010
Souths Juniors Thursday 17th June
More details...


WAS GEORGE S. PATTON REINCARNATED?
The greatest American field general of World War II fully accepted reincarnation. It is on record that

Stalin (then USSR Russian dictator) and German generals - one of them German Field Marshal Gerd von Rundstedt confirmed that General George S Patton was - relative to and compared with other American generals - the most brilliant of all American army generals. Whilst he lacked public relations skills, he brilliantly excelled in war - where it really counts! Patton at one time was senior to General

Eisenhower who had no field experience and also senior to General Bradley - who was given the command landings at Normandy. Patton experienced dramatic past-life images and inspiration.He remembered fighting the Romans as a Carthaginian.

One of his poems about reincarnation:

"... Where I fought in many guises,
Many names, but always me.
So forever in the future,
Shall I battle as of yore,
Dying to be born a fighter,
But to die again, once more"


JEHOVAH'S WITNESSES?: I received an email from someone

who is concerned about Jehovah Witnesses. From time to time we get two guys in dark suites knocking on doors preaching about their version of the Bible. Their fundamental beliefs are NOT consistent with what has been transmitted by highly credible afterlife teachers. Some of the Jehovah's Witnesses major beliefs rejected:
NOT TRUE that ONLY 144,000 people in the world will go the 'heaven'.
NOT TRUE that you must stay near your grave until Jesus comes to rescue you. If you did that you could go into mental confusion for thousands of years in the afterlife - a horrible situation to be in.
NOT TRUE that blood transfusion violates the Sacredness of Blood.
NOT TRUE that the 'devil is the ruler of the world.'
NOT TRUE you have to believe in their scriptures to get to 'heaven.'
The Jehovah's Witnesses religious beliefs are now considered to be too irrelevant and immaterial and fundamentally inconsistent with what has been transmitted by the higher spirits directly from the afterlife. Highly reliable information directly from the afterlife tells us that - on crossing over, those who lived a reasonable life and have an open mind - with or without beliefs - will go to the realm of the light - 'a place too beautiful' for us to even imagine.


FUNERAL SONGS, NOT SO RELIGIOUS ANYMORE: Here

are the top funeral songs, provided by Centennial Park, a leading provider of cemetery, crematorium and memorial services in Australia. Note very carefully, only two out of ten are traditionally associated with religion.

1. My Way, Frank Sinatra
2. Wonderful World, Louis Armstrong
3. Time To Say Goodbye, Andrea Bocelli and Sarah Brightman
4. Unforgettable, Nat King Cole
5. The Wind Beneath My Wings, Bette Midler
6. Amazing Grace, Traditional
7. We'll Meet Again, Vera Lynn
8. Over the Rainbow, Judy Garland
9. Abide With Me, Harry Secombe
10. Danny Boy, Traditional


FEEDBACK: GROUND OF FAITH RESPONDS TO VICTOR'S COMMENTARY LAST WEEK: Perhaps the most

intellectually and theologically advanced Christians on earth replied to my invitation to comment on my last week's COMMENTARY. Of course, I was not referring to them but I was referring to their "opposite number" - conservative Churches- especially the Roman Catholics - who are inundated with creeds, rituals, dogmas, theology, doctrines, ceremonies. When we are informed that the Anglicans there are doing marvelous 'service' work; they are fulfilling what Jesus talked about. The Rev Michael Cocks sent a most eloquent explanation which deserves to be shared with our subscribers around the world. For the record, I did mention in the past that Catholics too do a great deal of charity and service work. Read more ...


LAST CHANCE TO BOOK FOR SYDNEY MEDIUMSHIP WORKSHOP- PLACES FILLING FAST



Saturday 8th May 2010 - a one day workshop with international teacher of mediumship Christine Morgan.
Here is what a previous participant has said about the workshop:

" As a direct result of attending her class, my own mediumship abilities have increased exponentially, one of the largest leaps in connection that I have experienced in such a short time. I will forever be grateful for the kindness and mentorship Christine showed me and other students in her class, and for the gifts she has bestowed on us all. What an amazing learning experience for both newcomers and experienced alike."
Victoria Ackerman, Sarasota , Florida , USA 12-01-2009

The workshop will be held at level 1/ 499 Willoughby Road Willoughby from 10am to 4.30pm. Read more....
To reserve your place or to book a reading with Christine email indiki1962@gmail.com




SELECTED FEEDBACK

1) Good one Victor! I have always believed in God but not the religions of the various churches. Also I have always been interested to read what Jesus actually said rather than what others said about him. You have summed it up well. Gary.M.
2) Hello Victor, Your weekly newsletter is absolutely fantastic! There is nothing like it anywhere. Keep up the good work! W.

3) JESUS: Model of Human Potential on Earth-
Spirit communication received by Y. Limoges (Spiritist Society of Florida)
Each planet inhabited by intelligent beings that has an understanding of self identity and comprehension of a higher power at a certain point in their evolution is sent what has been called a Messiah. These are spirits with very superior moral and intellectual qualities sent by the Creator to plant the seed necessary to guide its inhabitants towards their proper spiritual path. These individuals know beforehand their high mission. They know that due to the barbarity found on the lowly worlds they visit that they will suffer greatly in the material sense. Nevertheless, they do it not only to further purify and test themselves in their constancy of self-abnegation, but due to the great love they have for fellow beings that are spirits in development needing guidance.
They are born within the ranks of the materially poor so that their sense of morality stands out even more, and so the masses can easily relate to them. The teaching they bring is simple and can be understood by all; and can be encompassed within one word – LOVE.

These spirits are so superior in their behavior and acts, that at first they are generally considered as gods. However, as civilizations advance in reason they begin to understand that the Creator is so much more. These unique souls are solely models sent so the inhabitants may raise themselves up morally through knowledge of their teachings and by their supreme example.


'PSYCHIC WORLD'. the most reliable, credible and readable

monthly newspaper on psychics, mediums, Spiritualism and the paranormal in the United Kingdom- and the world to-day. I have a half a page column in this magnificent British psychic newspaper. To subscribe to PSYCHIC WORLD send just twenty dollars, USD (or thirteen pounds sterling) per year- to: PSYCHIC WORLD Circulation Department, P.O. Box14, Greenford, Middlesex UB6 OUF, England (telephone England 020-8903-1993)