COMMENTARY: SALUTING AN ITC PIONEER


Dr. Anabela Cardoso has been a leading member of the ITC and Afterlife Research communities in Europe and worldwide for more than 20 years. A linguist and a senior Portuguese career diplomat since 1976, she was the first woman to hold a diplomatic post outside her county.
Dr. Cardoso began experimenting with EVP in 1997 and soon developed Direct Radio Voices. In 2000 she founded
the ITC Journal
with an Editorial Board of internationally recognised scientists and researchers of anomalous phenomena. As well as making regular contributions to the Journal and to other international psychical research publications she gave presentations, organised international conferences and carried out research internationally. Dr. David Fontana devoted a chapter in his wonderful book
Is There an Afterlife
to her work.
Now retired and living in Spain, Dr. Cardoso remains an inspirational mentor and is passing on her knowledge in a series of videos. Check out
her Youtube Channel.
And see:
Electronic Voices: Contact with Another Dimension?
(2010)
Electronic Contact with the Dead: What do the Voices Tell Us?
(1917) and
Glimpses of Another World: Impressions and Reflections of an EVP Operator (
2021)
GLIMPSES OF ANOTHER WORLD
Dr. Anabela Cardoso's latest book - Glimpses of Another World, Impressions and Reflections of an EVP Operator.
WHAT ONE OF THE GREATEST PHYSICISTS SAID ABOUT THE AFTERLIFE
"I tell you we do

persist. Communication is possible. I have proved that the people who communicate are who and what they say they are. The conclusion is that survival is scientifically proved by scientific investigation." Sir Oliver Lodge.
RUPERT SHELDRAKE: THE MIND EXTENDS BEYOND THE BODY
Rupert Sheldrake, biologist, talks about his telepathy experiments, the power of thoughts, consciousness, and about his book "
The Science Delusion
".
THE IMPORTANCE OF DEATHBED VISIONS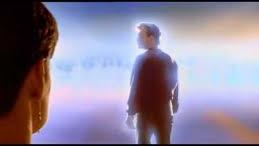 • family members who know about the visions of the dying are known to spend more time at the dying person's bedside.
• spiritual visions empower the dying patients making them realize that they have something to share with others
• spiritual visions remove all fear of dying in the patient and are enormously healing to the relatives
• they can prevent burnout on the part of nurses and doctors
• if attended to, they can dramatically reduce wasteful medical procedures that are often painful to the patient. He claims that 30-60% of the American health care dollar is spent in the last few days of a person's life, and 'most of it is spent in useless procedures that do nothing to prolong life' (Morse 1994: 136).
MIRACLE CURE AFTER NEAR-DEATH EXPERIENCE
When Sabine Kalbus was a teenager, a tumor was diagnosed in her brain. After an "encounter of light," she experienced a miracle cure, something that has been reported by other near-death experiencers including Anita Moorjani and Mellen Thomas-Benedict. She talks about the pressure put on her to not talk about her experiences and the benefit of finding a support group.
OUT OF BODY EXPERIENCES - HOW TO HAVE THEM AND WHAT TO EXPECT
If you are interested in having an out-of-body experience an excellent starting place is Bob Peterson's website. He has generously made
his first book
available at no cost since 1997. He also has an outstanding page of
reviews of OBE books
and some very useful
blog posts
.
BOB PETERSON'S OBE TECHNIQUE
Bob Peterson describes the technique he uses to achieve out-of-body experiences.
THE STRANGE CASE OF MRS. SMITH'S NIGHTMARES
In 1962, Mrs. Smith went to see Dr. Arthur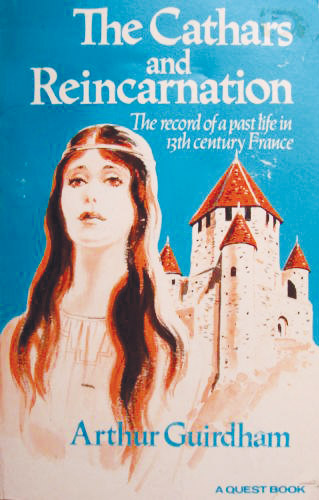 Guirdham in a hospital's outpatient department, where Dr. Guirdham worked as a psychiatrist. She was seeking treatment for a recurring nightmare she had experienced occasionally since her teens; now it was coming two or three times a week. In her dream, she was lying on her back on the floor while a man approached her from behind. She did not know what was going to happen but was absolutely terrified. Although Dr. Guirdham remained calm and professional, he had to hide his surprise while listening to his new patient because he had been having the same nightmare for more than 30 years.
Read more.
THE UNIQUE CHARACTERISTICS OF MEDIUMS: A RESEARCH SUMMARY
In this short video (~15 min.), Dr. Julie Beischel, Director of Research at the Windbridge Center, shares the results from OCTO, SAMS, and CINCO studies which aimed to identify potentially unique demographic, biological, cognitive, psychological, physiological, and experiential characteristics of self-identifying mediums as compared to self-identifying non-mediums in the US.
Discover the answers to questions like:
--are more mediums than non-mediums left-handed?
--who has higher psychological well-being?
--is being a twin more prevalent in mediums?
--do more non-mediums have graduate degrees?
For more information and to learn how you can support this wonderful work, please visit
http://www.windbridge.org
ADVANCE NOTICE: THE DISTANT HEALING PRAYER CIRCLE
If you are interested in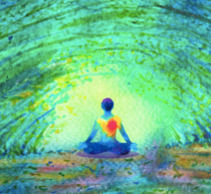 receiving distant healing or in directing distant healing to another, feel free to join The Distant Healing Prayer Circle Meetings led by Sheri Perl. The circle will meet once a month, on the first Monday of every month at 9 PM EST at Sheri Perl's zoom room. Every meeting will include a guided healing meditation and prayer and directing healing energy to those in need.
First meeting Monday 2nd August 2021
http://zoom.us/j/8700196553
FORGOTTEN MEDIUMS PART 2
Part 2 of Dr. Keith Parsons Forgotten Mediums looks at the astounding Stan Walsh, an Australian medium who died in 1939, leaving behind stunning evidence. One of Walsh's talents was producing precipitated paintings, so this documentary also looks at other mediums reputed to have this amazing ability, specifically the Bangs sisters, and the Campbell brothers. This documentary contains numerous images of precipitated paintings. Keith Parsons has made numerous 'afterlife evidence' videos and you can
see his playlist here.
FREE AFTERLIFE ZOOM GROUPS - ALL WELCOME
These groups are led by independent facilitators, all of whom volunteer their services. For information or issues with access, email the group contact person.
Huge congratulations to two of our group leaders on the publication of their new books. Sheila Lowe [Automatic Writing and Mediumship Group] has just released
'Dead Letters'
(Number 8 in her Forensic Handwriting Mysteries). Kim Parker [GOSH and Dream Circle] has just released her first book '
Waking Wisdom: What The Cat Saw'.
Both brilliant books.
Friday 23rd July 2021
/ Saturday 24th July Australia

Exercises to expand consciousness
2nd and 4th Friday of the month with Catherine Chapey.
8 p.m. EST
Meditations, spiritual practices, and modalities to expand our consciousness and connect with our higher self and inner awareness.
California 5 p.m. PDT and Arizona 5 p.m. MST
Illinois 7 p.m. CDT.
New York 8 p.m. EDT
Perth, W. Australia 8 a.m. AWST, Saturday 10th July
Sydney and Melbourne, Australia 10 a.m. AEST Saturday
Auckland, New Zealand, 12 p.m. NZST Saturday
Email:
cathrin33@aol.com
https://us02web.zoom.us/j/89931348720?
pwd=d2ovbGV2MG9rQnBpL2JGSE5BTXFBdz09
Sunday 25th July 2021/
Monday 26th July Australia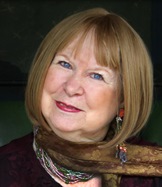 Mediumship Development
with Dr. Susan Barnes.
Developing the skills of mental mediumship and blending with spirit.
Meetings:
Every 2nd and 4th Sunday
Times:
2 p.m. New York time
Next meeting Sunday
22nd July 2021
Coordinator
: Dr. Susan B. Barnes, CSNU susanbbarnes@gmail.com
Online in Zoom
https://zoom.us/j/8738817733
Sunday 25th July 2021/
Monday 26th July Australia
Global Gathering: Accessing the Akashic Records with Dr. Barbara Reed.
As a teacher and the mother of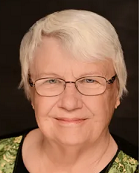 four, Barbara studied at Marywood University in Scranton, Pennsylvania, and received an MS in Religious Studies. As her teaching career advanced, Reed operated a school for disabled pre-school children and earned an EdD degree from the University of Sarasota in Sarasota, Florida. She also received training as a hospital chaplain at Massachusetts General Hospital in Boston, MA and at Lourdes Hospital in Binghamton, New York.
See her website.
Los Angeles 2 p.m. Sunday
Phoenix 2 p.m. Sunday
Chicago 4 p.m. Sunday
New York 5 p.m. Sunday
London 10 p.m. Sunday
Rome 11 p.m. Sunday
Sydney 7 a.m. Monday
Auckland N.Z. 9 a.m. Monday
Check the time for your city
Contact:
karynjarvie@ozemail.com.au
and
wendyzammit@gmail.com
https://zoom.us/j/7595442928
Sunday 25th July 2021/
Monday 26th July Australia
Spiritualism Today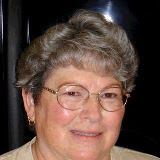 Every Sunday
It will be a combination of a presentation of some aspects of Spiritualism and spirituality followed by open discussion. If you have questions about Spiritualism or spirituality or religion, bring them here.
Mountain (Phoenix) 4 p.m.
Pacific (California) 4 p.m.
Central (Illinois, Texas) 6 p.m.
Eastern (New York) 7 p.m.
Sydney Australia - Monday 9 a.m. AEST
Auckland (New Zealand) Monday 11 a.m. NZST
Contact:
njturner@earthlink.net
Norma's Room:
https://zoom.us/j/3499782616
Monday 26th July
/ Tuesday 27th July Australia
Dream Circle with Kim Parker

A small group of 15 meets every two weeks - to share and explore the meaning of their dreams.

Los Angeles 2 p.m. Monday
Phoenix 2 p.m. Monday
Chicago 4 p.m. Monday
New York 5 p.m. Monday
London 10 p.m. Monday
Rome 11 p.m. Monday
Melbourne 7 a.m. Tuesday
https://zoom.us/j/7595442928
Email: Kim at kmrainbow57@yahoo.com
Co-ordinators:
Kim at kmrainbow57@yahoo.com

Tuesday 27th July 2021
/ Wednesday 28th July Australia
"Army 4 Love" FREE Gathering:
Every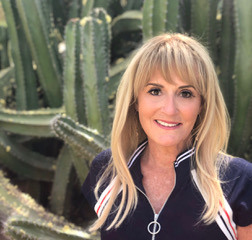 Tuesday at 3:00 Pacific Daylight Time, Arizona MST.
People share what is happening in our world, how we are dealing with issues, holding each other's hands, bringing in laughter and love. To bring in laughter each week one person shares a joke. This person then receives a few messages from a loved one they choose to connect with on the Other Side.
Debra Martin
always ends the gathering with a mini healing meditation. Join Zoom Meeting @
https://us02web.zoom.us/j/87968366796
EMAIL: Via a form on her website to avoid spam:
https://www.goldenmiracles.com/contact.php
TIMES:
Los Angeles 3 p.m. PDT
Phoenix, 3 p.m. MST
Chicago 5 p.m. CDT
New York 6 p.m. EDT
London 11 p.m. BST
Rome 12 midnight
Melbourne/Sydney 8 a.m. AEST, Wednesday
Tuesday 27th July 2021
/ Wednesday 28th July Australia
Spirit Art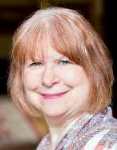 We are meeting to create spirit art with messages.
No art experience required.
Every 2nd and 4th Tuesday at 9 p.m. New York time, 6 p.m. Pacific time.
https://zoom.us/j/8738817733
Coordinator:
Dr. Susan B. Barnes, CSNU susanbbarnes@gmail.com
Wednesday 28th July 2021
/ Thursday 29th July 2021 Australia

Physical mediumship development group
with Rob Blackburn and Craig Hogan
Illinois 8 p.m. Central DT.
New York 9 p.m. Eastern DT
California 6 p.m. Pacific DT Sydney/Melbourne 11 a.m. Thursday AEST
The group is admitting new members.
Participants sit in a darkened space in their own homes; the group has been going for some time and members are experiencing phenomena.
Contact Rob Blackburn (
rkblack@mtco.com
) or Craig Hogan (
r.craig.hogan@afterlifeinstitute.org
) before joining the group.
https://zoom.us/j/4381898190

More details of meetings

Videos of past Global Gatherings
THE POWER OF DEEP LISTENING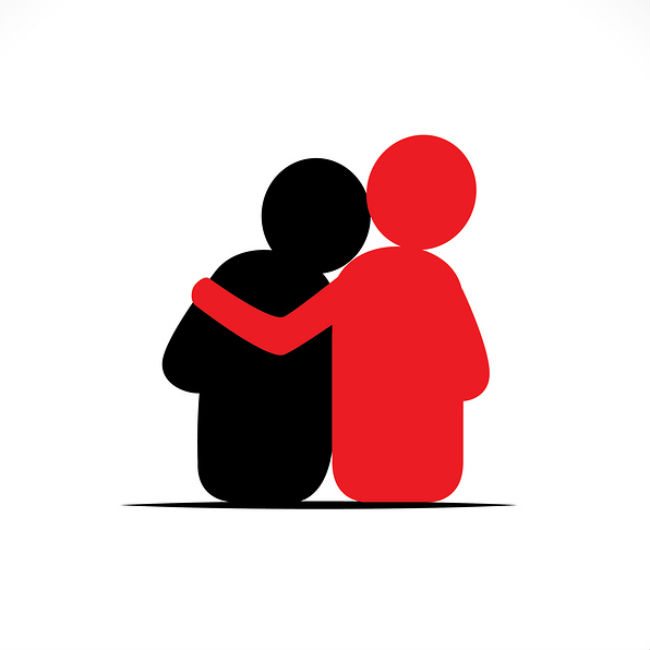 "When we honestly ask ourselves which persons in our lives mean the most to us, we often find that it is those who, instead of giving advice, solutions, or cures, have chosen rather to share our pain and touch our wounds with a warm and tender hand.
The friend who can be silent with us in a moment of despair or confusion, who can stay with us in an hour of grief and bereavement, who can tolerate not knowing, not curing, not healing and face with us the reality of our powerlessness, that is a friend who cares."
Henri Nouwen, priest (1932-1996)
A LIFE TRANSFORMED
Zach Skow was told that without a liver transplant he had 90 days to live, as a result of his alcohol and drug addiction. His dogs gave him the will to fight and turn his life around. 12 years later, he's built his own rescue organization and saved thousands of dogs. And, in the process, he cured himself without the transplant.
WHAT HELPS SPIRITUAL PROGRESS MOST - LOVE OR KNOWLEDGE?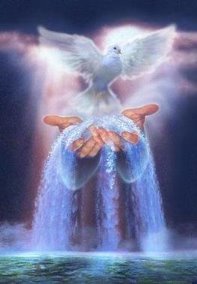 "I would say, on balance, that it is love, if I am allowed to define love as the love that embraces not only one individual, but all humanity. If you have reached that stage where you feel that you can have love for all, not only for those whom you like or who are near and close and dear to you, then that is an indication that your feet are firmly planted on the road of spiritual progress and it shows that you do have knowledge of spiritual principles. So that love, I think, is the greater aid, because you can have knowledge without love, but you cannot have love without knowledge." (Silver Birch)

FEEDBACK: One only
"I loved
Paul Van Leeuwen's talk
on quantum physics and quantum tunneling, which finally explained to me in terms of the physics how it is possible to perceive/create incredibly detailed and complex objects on the Astral level instantly and why the Astral world is so incredibly rich in detail.
When, during one Astral experience, I studied a 1920s Bentley on the Astral plane close up, I found that the paintwork of the car contained micro-scratches, which in physical reality are the result of repeated polishing and the particles in the polish which over time leads to micro-abrasions, which can be seen at a certain angle of the sunlight.
So why is such a banal observation so important on the Astral Plane you may ask? It is important because nobody on the Astral level will for a moment consider using polish to bring out the shine of their car because it shines the moment you think of making it shiny, no physical labour is needed. But when I took a closer look during my projection, I found these tiny scratches, all in beautiful random swirls, as you do when you spend a Sunday afternoon polishing your physical car.
Paul of course, in his presentation, made it clear to me for the first time how they came about. If you still wonder whether everything in the afterlife is just a ghostly haze, with bodyless souls floating about in the shape of bubbles of light, think again. The detail and richness on the astral plane are phenomenal and it feels so real and physical that it puts our physical world to shame.
(The example was taken from my book
Multidimensional Man
)"
See Victor on Video
*
Subscribe to Victor's Youtube Channel
:

* What Happens When you Die
*
Afterlife and Science

*
Near Death Experiences- Evidence of the Afterlife?
*
What You Must Know Before You Die
* David Thompson's Materialization
* Million Dollar Challenge
*
The Afterlife on Trial

* A Lawyer on the Afterlife

* Suicide is not the answer
* Religion and the Afterlife
* Zwinge Randi's Challenge Exposed ... Lawyer Explains
* Why Professor Richard Dawkins is Wrong

*
God--the Evidence (Without Religion)
* Afterlife Without Religion
* Skeptics Demolished

*
Afterlife Objections Demolished
*
Victor Zammit speaking at Speakers Corner
*
Materialized Houdini speaks to Victor
BRILLIANT, HIGHLY INSPIRATIONAL MUSIC

To follow that lovely quote from Silver Birch what else can we feature but "My Love" sung by Stevie Wonder and Julio Iglesias. Enjoy the stunning visuals.
Lyrics
My love is warmer than a smile
My love gives to every needing child
If anyone should ask you who's my true love
Tell them my love true is ever letting all their love come through.
My love sees love with not a face
And lives to love through time and space
If all of everything about my love fits to the tune of you
Then you can say that you are my love too
Chorus: Let my love shine throughout the world
To every mountain top and steeple
Let it be felt by every soul
'Til love's all over.
Let it reach out to every heart
To every disenfranchised people
'Til it is present and no more
is pain all over.
Our love sees love's the key to peace
We'll pray 'til all world wars have ceased
Should you or anyone you know enough to say they feel as we
Then let our universal song be free.
Chorus: Let our love shine throughout the world
To every mountain top and steeple
Let it be felt by every soul
'Til love's all over
Let it reach out to every heart
To every disenfranchised people
'Til it is present and no more is pain all over.
Say words of love to all we see
To rich or poor for love is equal
Let us lift up humanity
Spread love all over.
Let all its forces join as one
So to rebuke all signs of evil
Through every valley, land and sea
Our love's all people.
Whilst we encourage and we publish many papers and reports by afterlife researchers, we are not in a position to guarantee the accuracy of all claims. We accept the imputed claim that the afterlife and paranormal research done by the researchers is done in good faith. ALL WORK IS COPYRIGHT BY THE CONDITIONS SET AT THE GENEVA CONFERENCE ON COPYRIGHT.