Check the time in your city
Los Angeles 2 p.m. Sunday
Phoenix 2 p.m. Sunday
Chicago 4 p.m. Sunday
New York 5 p.m. Sunday
London 10 p.m. Sunday
Rome 11 p.m. Sunday
Sydney 7 a.m. Monday
https://zoom.us/j/7595442928
COMING TIME CHANGE: Please note time change next week Sunday 4th October Global Gathering will be 1 hour earlier.

Spiritualism Today
Every Sunday
It will be a combination of a presentation of some aspect of Spiritualism and spirituality followed by open discussion. If you have questions about Spiritualism or spirituality or religion, bring them here. Sundays, beginning

Sunday September 6, 2020.
Time: 5:00-6:00 PM. Pacific Time
(Phoenix)
Contact:
njturner@earthlink.net
Norma's Room:
https://zoom.us/j/3499782616
Monday 28th September 2020

GOSH: Gatherings over Strange Happenings

When: Every two weeks on Mondays (UK EUROPE and USA) and Tuesday 7 a.m. (Sydney).
A small group that meets to share and explore the meaning of strange experiences like missing time, seeing scenes from another time, interacting with a person who suddenly wasn't there, bi-location etc. If it's something you cannot share easily with others, bring it to this group to get validation and speculate on its cause.
Check time in your city IN THIS LINK
Los Angeles 2 p.m. Monday
Phoenix 2 p.m. Monday
Chicago 4 p.m. Monday
New York 5 p.m. Monday
London 10 p.m. Monday
Rome 11 p.m. Monday
Sydney 7 a.m. Tuesday
https://zoom.us/j/7595442928
Co-ordinators:
Karyn Jarvie karynjarvie@ozemail.com.au and
Kim at kmrainbow57@yahoo.com

Wednesday 30th September 2020
Physical mediumship development group
with Rob Blackburn and Craig Hogan
7 p.m. Central time; 8 p.m. New York; 5 p.m. Pacific Time;
The group is now admitting new members.
Participants sit in a darkened space in their own homes; the group has been going for some time and members are experiencing phenomena.
Contact Rob Blackburn (rkblack@mtco.com) or Craig Hogan (r.craig.hogan@afterlifeinstitute.org) before joining the group.
https://zoom.us/j/4381898190
Thursday 1st October 2020
OUR BRAND NEW Afterlife Book Club
1st Thursday of the month at 6 p.m. California time.
The most famous and best-loved book of Monsignor Hugh Benson,
Life in the World Unseen
has become a classic of Spiritualism. He describes his arrival in the spirit world and his surprise that there was no judgment, no eternal hell, and that the only religion was love. His book contains detailed descriptions of the middle astral planes as well as descriptions of his excursions into lower and higher spheres. It will be the subject of discussion for the first meeting of the Afterlife Book Club led by Gary Langley and Karyn Jarvie on Zoom on
Thursday 1st October at 6 p.m
. California time (Friday 2nd, 11 am Sydney time).
https://zoom.us/j/7595442928
.
Saturday 3rd October 2020
Experimenting with Trance States
1st Saturday of the month for 4 weeks 10.30 a.m. New York time. Are you interested in experimenting with trance for various purposes, for example communicating with a loved one, accessing your inner guidance, healing? Karen Frances McCarthy, author of
Till Death Don't Us Part,
will be running a free session on Zoom once a month, initially on Saturdays at 10.30 a.m. New York (Eastern) time. Karen is an experienced medium and teacher, trained at the AFC. If you would like to be involved,
REGISTER HERE.
More details of meetings

Videos of past Global Gatherings
LUKE'S STORY- CREATING A FULFILLING LIFE WITH DOGS
For 11 years, Luke Evans gave his life to the navy, first as a clearance diver, then as a special forces officer. He completed three tours of duty in Iraq and Afghanistan before retiring. Like many veterans, he found himself having difficulty adjusting to civilian life. Unable to get funding for re-training, Luke decided to work with his childhood passion - dogs.
Read more.
Luke's Story – Doggy Day Care Farm Trips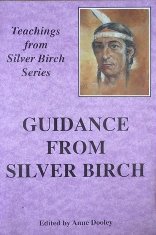 SERVICE IS OF ETERNAL VALUE
"Your world worships many things and attaches importance to them, whereas here we regard them as insignificant. All that makes people crave position, wealth, authority, and power, we regard as unimportant. When the body dies they all die with it. But the service that has been rendered cannot die because in doing it you increase your own spiritual growth. The service that is given out of love and affection and devotion all help to increase the character, and so make an eternal hall-mark on the soul".
Guidance from Silver Birch
p. 72.


See Victor on Video
*
Subscribe to Victor's Youtube Channel
:

* What Happens When you Die
*
Afterlife and Science

*
Near Death Experiences- Evidence of the Afterlife?
*
What You Must Know Before You Die
* David Thompson's Materialization
* Million Dollar Challenge
*
The Afterlife on Trial

* A Lawyer on the Afterlife

* Suicide is not the answer
* Religion and the Afterlife
* Ghosts- Randi and closed minded skeptics when they die

* Zwinge Randi's Challenge Exposed ... Lawyer Explains
* Why Professor Richard Dawkins is Wrong

*
God--the Evidence (Without Religion)
* Afterlife Without Religion
* Skeptics Demolished

*
Afterlife Objections Demolished
* Ghosts- Randi and closed minded skeptics when they die

*
Victor Zammit speaking at Speakers Corner
* Materialized Houdini speaks to Victor

FEEDBACK: (Three only).

1) "An excellent edition. Especially Hamilton. You do a wonderful job", . Tricia
2) "What caught my attention most of this Friday report is the video clip from ITC that was translated into English. It shows details of scenes in the spirit world and how it looks solid. Wonderful inclusion Victor & Wendy, Btw I am just about to complete reading your best-selling book". Rotsen
3) "Thank you
so much for all your hard work and dedication. I've been reading your Friday posts since 2014 when I lost the most beloved person in my life. I'm sure many found comfort in your work for an even longer time". Daniela

HIGHLY INSPIRATIONAL MUSIC
Annie Lennox -
Into The West
Many people who listen to the song speak of being moved to tears. Others say it gives them chills. Best known as the song played while the credits rolled at the end of the
Lord of the Rings
trilogy, the song has become a favourite to celebrate the end of a long and exhausting journey and the beginning of a transition.
Peter Jackson
dedicated the song to Cameron Duncan of New Zealand, a young film-maker he and his wife mentored. It was first played at his funeral.
Annie Lennox - Into the West
Lyrics
Lay down
Your sweet and weary head
The night is falling
You have come to journey's end
Sleep now
And dream of the ones who came before
They are calling
From across the distant shore
Why do you weep?
What are these tears upon your face?
Soon you will see
All of your fears will pass away
Safe in my arms
You're only sleeping
What can you see
On the horizon?
Why do the white gulls call?
Across the sea
A pale moon rises
The ships have come to carry you home
And all will turn
To silver glass
A light on the water
All Souls pass
Hope fades
Into the world of night
Through shadows falling
Out of memory and time

Don't say
We have come now to the end
White shores are calling
You and I will meet again
And you'll be here in my arms
Just sleeping
And all will turn
To silver glass
A light on the water
Grey ships pass
Into the West