October 16th 2020


Last week's report and all previous reports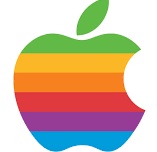 IPAD and MAC USERS The browser Safari does not naturally support all video formats, so you may see a space where the videos should be. Try using the browser
Google Chrome
or, for more security,
Brave,
which is based on the same software "engine" as Chrome, but blocks ads and trackers.

COMMENTARY: CELEBRATING OPEN-MINDED SCIENTISTS
When a scientist is employed by a materialist organisation where it is clearly part of the accepted culture that he/she must have nothing to do with the paranormal (with understood threats of loss of job, promotion, speaking opportunities etc.) he/she may become anti-paranormal. But some courageous scientists quietly pursue their own investigations.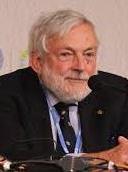 Peter Wadhams Sc. D. is Cambridge Professor of Ocean Physics and Head of the Polar Ocean Physics Group. He is an expert on climate change who has undertaken 40 research expeditions to measure the arctic polar ice. In the linked discussion with Donna Smith-Moncrieffe he talks about the pressures put on scientists to stay away from controversial subjects like parapsychology.
In spite of this pressure, he claims, there are many contemporary scientists who are conducting covert experiments in the area of consciousness while maintaining careers in criminology, philosophy, psychology, physics and other mainstream studies.
Read more and listen to this fascinating interview.
IS THERE LIFE AFTER DEATH? FIFTY YEARS OF RESEARCH AT THE UNIVERSITY OF VIRGINIA
Faculty from the
Division of Perceptual Studies
highlight the Unit's work since its founding, including studies of purported past lives, near-death experiences, and mind-brain interactions in phenomena such as deep meditation, veridical out-of-body experiences, deathbed visions, apparent communication from deceased persons, altered states of consciousness, and terminal lucidity in persons with irreversible brain damage.
Is there Life After Death? Fifty Years of Research
BEQUESTS THAT ENABLED FORMAL STUDY OF THE AFTERLIFE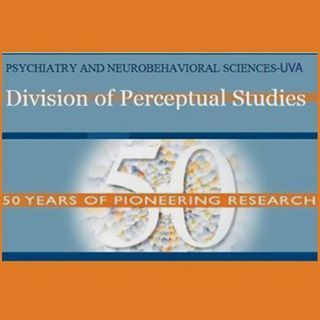 The University of Virginia is one of the few academic institutions in the world to have a department dedicated to several major areas of afterlife research. According to its website,
The Division of Perceptual Studies
or DOPS "strives to challenge this entrenched mainstream view by rigorously evaluating empirical evidence suggesting that consciousness survives death and that mind and brain are distinct and separable".
The creation of DOPS in 1967 was initially made possible by the financial support of philanthropist
Chester Carlson
, a multimillionaire physicist, inventor, and lawyer. He had been a great supporter of Dr. Ian Stevenson's work with children who remembered past lives and gave significant funding both before his death and in his will. The unit has had to be self-sustaining as it receives no money from taxpayers or the University and other generous bequests have been vital to its survival.
Read more about the history of DOPS
.
.
AMY CALL'S NDE SHOWED THAT THERE IS ORDER IN APPARENT CHAOS
"I was shown how every single individual through their own free will chooses paths that MATHEMATICALLY take them to the circumstances of their next existence or life. That NOTHING at all sits in accident or chaos. That every single aspect of our lives is ruled by NATURAL Laws that we placed ourselves in! That in a sense, we create our own worlds. I was shown how one can never assume either, that if someone lives a life of suffering that this is because of 'evil' deeds. Many may CHOOSE a life of suffering because of what it awakens in them or to help another, etc.."
Read a summary of her amazing experience.
Present! - Amy Call's Near-Death Experience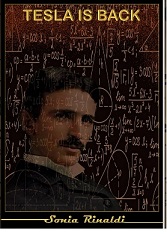 NIKOLA TESLA - another great scientist inventor
"Physics, extends beyond what is scientifically known today. The future will show that what we now call 'occult' or 'the supernatural' is based on a science not yet developed, but whose first infant steps are being taken as we speak!" According to some sources, Tesla was receiving EVP voices in 1901. He died in 1943 and today he is still working from the afterlife with a number of researchers. Read about Sonia Rinaldi's ground-breaking EVP and ITC communications with Tesla in this wonderful e-book.
Read more.
DR. R. CRAIG HOGAN: EVERYONE CAN HAVE CONTACT WITH THE AFTERLIFE

Dr. R. Craig Hogan
shares experiences of ordinary people having experiences of direct contact with their loved ones in the afterlife using various methods including Repair and Reattachment Grief Therapy, Induced After Death Connection, EVP and ITC, physical mediumship and after-death contacts. His claim is that personal experience is the best proof of the afterlife and everyone is able to have such experiences if they put in the time and energy.
R. Craig Hogan - Everyone Can Have Contact with the Afterlife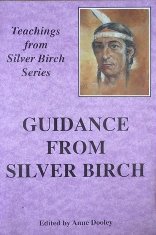 WISE WORDS FROM SPIRIT
"You cannot convince people of spiritual truth. They can only convince themselves. You cannot convert people; they can only convert themselves. Spiritual power must work its own will, and not until the soul is receptive can the individual accept the truth".
Guidance from Silver Birch
, '66 p.73.
FANTASTIC EXPERIMENTS INTO PHYSICAL MEDIUMSHIP
Those who dismiss
physical mediumship
as fraud are usually not aware of the many complex factors that can influence the behaviour of the medium without his/her knowledge. In this video Dr. Keith Parsons reflects on some of the experiments conducted by top German scientists with U.S. medium Henry Slade.
Henry Slade Physical Medium
LIFE AFTER DEATH - WHY THE GROWING INTEREST?
Medical doctor Elisa Medhurst's blog on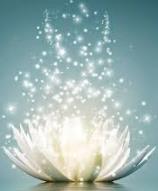 Huffington Post asks this question. Apart from the number of baby boomers getting old, she suggests that there are three main reasons:
1) The decline of the power of dogmatic religions.
2) Quantum science is challenging outdated materialism.
3) "Now, the Internet helps us create micro-communities where we can share those paranormal experiences in a safe, anonymous place free from scorn...even physicians have become emboldened enough to share the paranormal events they've seen throughout their careers during the dying process of their patients. Beforehand, they would have feared the ridicule of their peers, who were probably sharing the same secrets".
Read more.
QUESTIONS AND ANSWERS FOR DEVELOPING MEDIUMS
Christine Morgan CSNU
is one of Australia's foremost spiritual mediums and teachers of mediumship. Now based in Sydney Australia, for the last 28 years she has been conducting training all over Australia, in New Zealand, the USA, Canada, England and Europe. Here she answers questions submitted by developing mediums.
Q and A with Christine Morgan CSNU
AFTERLIFE BOOK CLUB

Book for next meeting:
Life After Death - Living Proof
by Tom Harrison
. The book club, led by Gary Langley and Karyn Jarvie, meets next on Zoom on
Thursday 5th November at 6 p.m.
California time (Friday 6th, 12 noon Sydney time).
https://zoom.us/j/7595442928
.
Note: Time change for Sydney.
NEXT WEEK'S AFTERLIFE ZOOM GROUPS
Sunday 18th October 2020
Global Gathering
This Sunday Luis Sergio Marotta will lead a discussion about the Spiritist view of reincarnation. After his talk participants will be invited to share past life experiences in small groups.
Luis Sergio has been following the teachings of Allan Kardec and Spiritism since he was 14 and produces videos and podcasts about Spiritism and Christianity and hosts a bi-lingual English/Portuguese youtube channel
'Spirit Connections'.
He lectures in Spiritist centers and is also involved with mediums and circles in Brazil.
Check the time in your city
Los Angeles 1 p.m. Sunday
Phoenix 1 p.m. Sunday
Chicago 3 p.m. Sunday
New York 4 p.m. Sunday
London 9 p.m. Sunday
Rome 10 p.m. Sunday
Sydney 7 a.m. Monday
https://zoom.us/j/7595442928

Spiritualism Today
Every Sunday- a combination of a presentation of some aspects of Spiritualism and spirituality followed by open discussion. If you have questions about Spiritualism or spirituality or religion, bring them here. Sundays, beginning

Time: 5:00-6:00 p.m. Pacific Time
(Phoenix)
Contact:
njturner@earthlink.net
Norma's Room:
https://zoom.us/j/3499782616

Monday 19th October 2020

Dream Circle with Kim Parker

A small group of 15 meets every two weeks - to share and explore the meaning of their dreams.
Los Angeles 1 p.m. Monday
Phoenix 1 p.m. Monday
Chicago 3 p.m. Monday
New York 4 p.m. Monday
London 9 p.m. Monday
Rome 10 p.m. Monday
Sydney 7 a.m.
Tuesday
https://zoom.us/j/7595442928
Email: Kim at kmrainbow57@yahoo.com
Wednesday 21st October 2020

Automatic Writing and Mediumship Discussion
Share resources and discuss what participants are experiencing
1st and 3rd Wednesdays, 5:30 p.m. Pacific Time
https://zoom.us/j/7595442928
Coordinator:
Sheila Lowe sheila@sheilalowe.com
Physical mediumship development group
with Rob Blackburn and Craig Hogan
7 p.m. Central time; 8 p.m. New York; 5 p.m. Pacific Time;
The group is now admitting new members.
Participants sit in a darkened space in their own homes; the group has been going for some time and members are experiencing phenomena.
Contact Rob Blackburn (rkblack@mtco.com) or Craig Hogan (r.craig.hogan@afterlifeinstitute.org) before joining the group.
https://zoom.us/j/4381898190
More details of meetings

Videos of past Global Gatherings
MY OCTOPUS TEACHER
Reviewer Margot MacEwen wrote:
"This is an exquisite film. What I took from this, is that we are all a part of a beautiful, intelligent and majestic world much bigger than our mere human one. We so often forget to step outside our trifling human experiences, and this film allows us to. It provides a glimpse into that bigger universe, with its unique timing, genius, and rhythms. I found this to be a beautiful, soothing story, with incredible camera work and gentle lessons. Best film I've watched in a long time".
My Octopus Teacher - Trailer
VOICES ACROSS THE VEIL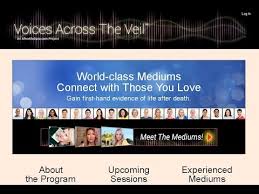 Would you like to go to an online demonstration of mediumship where you are guaranteed to be chosen for a reading with a tested evidential medium? Voices Across The Veil is a project created by
Michelle Szabo
and
Dr. Dennis Grega
(creators of
Afterlife Data
) to allow more people to experience after-death communications with experienced, reliable mediums at a reasonable cost. They set up and monitor small group online sessions. People are asked a short series of questions before and after each session. Cost of the session is US $40. There are sessions scheduled for
Monday, October 19th,
Monday, November 2nd
and
Wednesday, November 4th
Read more.



See Victor on Video
* Subscribe to Victor's Youtube Channel:
* What Happens When you Die
* Afterlife and Science
* Near Death Experiences- Evidence of the Afterlife
* What You Must Know Before You Die
* David Thompson's Materialization
* Million Dollar Challenge
* The Afterlife on Trial
* A Lawyer on the Afterlife
* Suicide is not the answer
* Religion and the Afterlife
* Ghosts- Randi and closed-minded skeptics when they die
* Zwinge Randi's Challenge Exposed ... Lawyer Explains
* Why Professor Richard Dawkins is Wrong
* God--the Evidence (Without Religion)
* Afterlife Without Religion
* Skeptics Demolished
* Afterlife Objections Demolished
* Ghosts- Randi and closed-minded skeptics when they die
* Victor Zammit speaking at Speakers Corner
* Materialized Houdini speaks to Victor

FEEDBACK
: (Three only).
1) "I love hearing accounts of people who have had NDEs and all that they have seen ...the people...the places etc...it makes me even more homesick but it feeds my soul too". Wendy
2) "Amazing trance mediumship gift of Cora Richmond started at the age 11- this is very rare even in those days. Thank you, Victor". Rotsen
3) "Appreciated your deeper dive on George Harrison as well as Michael Newton's video. Very interested in past lives and regression as topics". Jane
INSPIRATIONAL MUSIC:
"Because You Loved Me" was written by Diane Warren who said that it was a tribute to her father. It served as the theme song from the 1996 film
Up Close & Personal
, starring Robert Redford and Michelle Pfeiffer. The song has been a favorite of Celine Dion since 1996.
Celine Dion - Because You Loved Me


Whilst we encourage and we publish many papers and reports by afterlife researchers, we are not in a position to guarantee the accuracy of all claims. We accept the imputed claim that the afterlife and paranormal research done by the researchers is done in good faith. ALL WORK IS COPYRIGHT BY THE CONDITIONS SET AT THE GENEVA CONFERENCE ON COPYRIGHT.