Bringing light where there is darkness and hope where there is despair."

May 1st, 2020


Last week's report and all previous reports





COMMENTARY: THE LOST ART OF CONTEMPLATION Almost 150 years ago, in 1873, a band of high spirits communicated the following warning through the medium William Stainton Moses:

"The busy world is ever averse from the things of spirit life. Men become so absorbed in the material, that which they can see and grasp, and hoard up, and they forget that there is a future and spirit life. They become so earthly that they are impervious to our influence; so material that we cannot come near them; so full of earthly interests that there is no room for that which shall endure when they have passed away.

More than this, the constant preoccupation leaves no time for contemplation, and the spirit is wasted for lack of sustenance. The spiritual state is weak; the body is worn and weary with weight of work and anxious care, and the spirit is well-nigh inaccessible. The whole air, moreover, is heavy with conflicting passions, with heart-burnings, and jealousies, and contentions, and all that is inimical to us."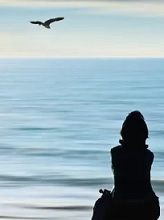 If this was the situation in 1873, how much worse must it seem to the spirit world in 2020. How many of us these days have time for "contemplation". How fortunate, then, are those people who choose (or are forced by life-circumstances) to step back from the mad whirl and make use of their time to still the mind and strengthen the spirit.

DR.EBEN ALEXANDER ON A CHANGED VIEW OF REALITY
Before his near-death experience, Dr. Eben Alexander was a materialist. He has since come to understand that the material world is an illusion.


MICHAEL TYMN'S SEARCH FOR GOD
Michael Tymn's recent blog post "Where is God in the Pandemic?" outlines a journey that many of us share. "I was looking for something more than a God who wanted to be worshipped incessantly," he says. He argues that it is time for churches to replace the concepts of "worship" and "faith" with knowledge of the "immortality of man, held not as an article of faith, a clause in a creed, but as a piece of personal knowledge and individual experience."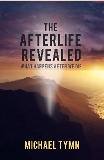 Mike says that he was able to find the evidence he needed by studying the scientific approach of the pioneers of psychical research during the period 1850 to 1935. His books provide an invaluable introduction for others seeking hard evidence of the afterlife. His forthcoming book, Musings on Life After Death: Compelling Evidence that Life Goes on, is due later in 2020.


IF THE MIND IS IN THE BODY, WHERE IS IT?
In a recent presentation, Dr. Julie Beischel explained that the evidence for the non-materialist non-locality of consciousness continues to grow and gain more mainstream attention. She went on to outline how experiments with virtual reality show that the mind is very loosely connected to the body, and how one's sense of self can quickly dissolve. Read more about the work of the Windbridge Research Center.






PRE-BIRTH COMMUNICATION WITH A CHILD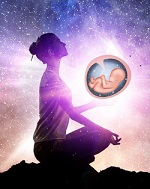 It is amazing how many people say that they have had direct communication with a child before its birth. Some have "announcing dreams." Others see a vision of their child at a young age, and later, when the child is born and grows up, they recognize the child as the one they saw. Typical is the account given by American actor Richard Dreyfuss who told Barbara Walters in an interview that, at a time when he was hospitalized for drug and alcohol issues, he had a vision of a three-year-old girl in a pink dress and shiny black patent leather shoes. Within three years, a daughter was born to Dreyfuss and his wife - the same girl who had come to his hospital room. Read more.



SHAMANS WITH PHYSICAL MEDIUMSHIP ABILITIES IN INDIGENOUS CULTURES
For over thirty years, Phil Borges has been documenting indigenous and tribal cultures, striving to create an understanding of the challenges they face. His work is exhibited in museums worldwide, and his award-winning books have been published in four languages. His most recent book, Tibet: Culture on the Edge, highlights the effect of climate change and technology on Tibetan Culture. Borges teaches and lectures internationally and is co-founder of Blue Earth Alliance.





SO WHO REALLY WROTE THE WORKS OF

WILLIAM SHAKESPEARE? The spirit of American orator Robert G. Ingersoll (1883-1899), speaking in direct voice through the mediumship of Mrs. Emily French, claimed that Shakespeare was an extraordinary writing medium. And like famous 20th-century medium Chico Xavier, he wrote a number his extraordinary works under the direct influence of a number of spirits, who each were experts in their fields. Read more.



DR. PETER FENWICK ON DEATHBED PHENOMENA Neuro-psychiatrist Peter Fenwick talks about his research into End-of-Life Experiences and deathbed phenomena and what these mean in the greater picture of who we really are.





CANADIAN PSYCHIC MEDIUM BROUGH PERKINS ARC is a Canadian television show that escapes the standard Psychic & Ghost program format. Its docu-drama series shows Toronto medium Brough Perkins doing celebrity interviews followed by an evidential mediumship reading. In the episode below, he interviews author Tom Schroeder who worked closely with Ian Stephenson to research children who remembered past lives. At the 23 min mark, Brough begins a very evidential reading for a woman whose husband had not believed in the afterlife.





ANGELA MILLER - A BED FOR MY HEART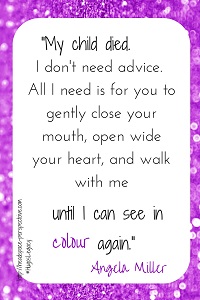 Angela Miller is a writer, survivor, and grief advocate who provides support and solace to those who are grieving the loss of a child. She is the author of You Are the Mother of All Mothers, a writer for Still Standing Magazine and the Open to Hope Foundation, and the executive director and founder of the award-winning online community In ABedForMyHeart.com. Angela writes candidly about child loss and grief without sugar coating the reality of life-after-loss.
Read her uplifting post Seven things I've learned since the loss of my child.



THE INTERNATIONAL ACADEMY OF CONSCIOUSNESS Joel Tortolero, our guest on Sunday's Global Gathering, explains the purpose of the IAC Consciousness Development Program.





NEXT WEEK'S AFTERLIFE ZOOM GROUPS


Sunday 3rd May 2020


Mediumship Development with Dr. Susan Barnes.
Developing the skills of mental mediumship and blending with spirit.
Meetings: Every 2nd and 4th Sunday
Times: 2.00 p.m. New York time Next meeting Sunday 26th April
Coordinator: Dr. Susan B. Barnes, CSNU susanbbarnes@gmail.com
Online in Zoom https://zoom.us/j/8738817733


Global Gathering



Our guest this week is Joel Tortolero, one of the instructors at the International Academy of Consciousness (IAC).

Joel is based in London (United Kingdom) and has experienced OBEs since childhood. He has been researching the topic (among other non-ordinary phenomena) for over ten years. After joining the IAC in 2012,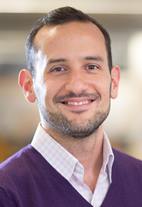 Joel became an instructor of the IAC's signature course: the Consciousness Development Program - a comprehensive course on astral travel, personal energy field, past lives, karma, the evolution of the consciousness and much more. He will be talking about the importance of a clean personal energy field for spiritual growth, and its relationship with the quality of your out-of-body experiences. To make the most of this talk, for a limited time, you can try modules 1 and 2 of the Consciousness Development Program for free.

Please note new times since April 4th
Please double-check your time
IN THIS LINK
Los Angeles 2 p.m. Sunday
Phoenix 2 p.m. Sunday
Chicago 4 p.m. Sunday
New York 5 p.m. Sunday
London 10 p.m. Sunday
Rome 11 p.m. Sunday
Sydney 7 a.m. Monday
https://zoom.us/j/7595442928


Monday 4th May 2020

NEW GROUP Dream circle with Kim Parker
A small group of 15 meets fortnightly - to share and explore the meaning of their dreams.
Newt meeting Monday 4th May US time
Los Angeles 2 p.m. Monday
Phoenix 2 p.m. Monday
Chicago 4 p.m. Monday
New York 5 p.m. Monday
London 10 p.m. Monday
Rome 11 p.m. Monday
Sydney 7 a.m. Tuesday
https://zoom.us/j/7595442928
Email: Kim at kmrainbow57@yahoo.com



Tuesday 5th May 2020

Psychic and Mediumship Development Group
Time: 8 p.m. New York; 5 p.m. Pacific; 10 a.m. Sydney Wednesday
First Tuesday of the Month.
As the group is experiential, that is people will be doing exercises and meditation the meeting is capped at 20 participants, and the door shuts at 10 mins past the hour.
Coordinator: Karyn Jarvie karynjarvie@ozemail.com.au
https://zoom.us/j/7595442928


Spirit Art
We are meeting for the purpose of creating spirit art with messages.
No art experience required.
(Additional class) 9 p.m. New York time,
Next meeting after this week
https://zoom.us/j/8738817733
Coordinator: Dr. Susan B. Barnes, CSNU susanbbarnes@gmail.com


Wednesday 6th May 2020

Automatic Writing and Mediumship Discussion
Share resources and discuss what participants are experiencing
1st and 3rd Wednesdays, 5:30 p.m. Pacific Time
Next meeting Wednesday 6th May 2020
https://zoom.us/j/7595442928
Coordinator: Sheila Lowe sheila@sheilalowe.com


Physical mediumship development group
8 p.m. Central time; 9 p.m. New York; 6 p.m. Pacific Time;
The group is now admitting new members.
Participants sit in a darkened space in their own homes; the group has been going for some time and members are experiencing phenomena.
https://zoom.us/j/4381898190
Contact Rob Blackburn (rkblack@mtco.com) or Craig Hogan (r.craig.hogan@afterlifeinstitute.org) before joining the group.


Deepen Your Conversation with Your Loved Ones who have Died
Based on the teachings of Rudolf Steiner and Lynn Stull
A second round of 6 consecutive weeks which began on Wednesday March 25, 2020 at 8-9 pm EST
During this Zoom Group you will learn to:
*identify the steps to assist your loved one while in the afterlife
*help to prepare them for their next incarnation
*collaborate on activities which will create a better world now and for them to reincarnate into.
Zoom link: https://zoom.us/j/859154703
Please contact Lynn or Mary Beth to register and to receive additional class information.
Lynn Stull, lynn@lynnstull.com
Mary Beth Slivka, marybeth@evaluator.com


Saturday 9th May 2020

Love After Life
Rebuilding a happy, fulfilling relationship with our **ROMANTIC** soul-mates / twin-flames who have crossed over.
Every Saturday (US TIME)
Online via our own Zoom Group, must be a member of the FB group 'Love After Life'
Coordinators: Mary Beth Spann Mank mbspann@aol.com & William J. Murray wjmurray@design249.com


More details of meetings

Videos of past Global Gatherings




STANISLAV GROF: THE HEALING POTENTIAL OF NON-ORDINARY STATES OF CONSCIOUSNESS
"The Western Industrial civilization is the only group in the entire human history that doesn't hold non-ordinary states [of consciousness] in great esteem, and doesn't have any use for them, actually has pathologized them; every other culture has spent a lot of time and energy trying to develop ways of inducing non-ordinary states."





FREE ISSUE OF MAY 'PSYCHIC NEWS'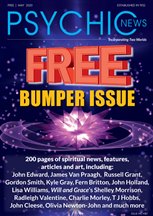 Due to the current coronavirus pandemic and the recent closure of churches, centres, and spiritual shops, 'Psychic News' has produced a FREE Bumper 200-Page Issue online and via the app. In the bumper May issue of Psychic News:
200 pages of spiritual news, features, articles, and art, including:
John Edward, James Van Praagh, Russell Grant, Gordon Smith, Kyle Gray, Fern Britton, John Holland, Lisa Williams, Will and Grace's Shelley Morrison, Radleigh Valentine, Charlie Morley, T J Hobbs, John Cleese, Olivia Newton-John and much more.
Download your copy now.



HEALER CHARLIE GOLDSMITH VALIDATED
Charlie Goldsmith is a Melbourne-based healer who has been working with a number of scientists, including Professor Gary Schwarz. He wants to prove his healing really works so that others will try to see if they have the same ability. He does not charge for his work. In September 2018, he submitted to a media "test" to treat a group of patients with chronic health conditions. That program was excellent, but, as expected, it was viciously attacked by skeptics. Twelve months later, the producers of the first program followed up with one of his patients who experienced dramatic healing at the time.



Charlie offers healing live from his facebook page.


See Victor on Video
* Subscribe to Victor's Youtube Channel:
* What Happens When you Die
* Afterlife and Science
* Near Death Experiences- Evidence of the Afterlife?
* What You Must Know Before You Die
* David Thompson's Materialization
* Million Dollar Challenge
* The Afterlife on Trial
* A Lawyer on the Afterlife
* Suicide is not the answer
* Religion and the Afterlife
* Ghosts- Randi and closed-minded skeptics when they die
* Zwinge Randi's Challenge Exposed ... Lawyer Explains
* Why Professor Richard Dawkins is Wrong
* God--the Evidence (Without Religion)
* Afterlife Without Religion
* Skeptics Demolished
* Afterlife Objections Demolished
* Ghosts- Randi and closed-minded skeptics when they die
* Victor Zammit speaking at Speakers Corner
* Materialized Houdini speaks to Victor




FEEDBACK: (Three only)
1) "Love your reports, thanks so much". Joanne
.
2) "When we have coherence between heart and mind is when we are in peace ourselves. Nothing from the outside can disturb it. We are strong enough to face every problem from the outside". Paddy

3) "As I read your newsletters every week, I'd like to thank you for giving so much hope and evidence to people. I share your newsletters regularly". Matthijs



INSPIRATIONAL MUSIC: HOW CAN I KEEP FROM SINGING This beautiful Christian hymn dates from at least 1868 and has always been associated with times of painful change. During the 1960s Pete Seeger made it well known in folk music/protest circles with slightly modified words. It seems appropriate for our times today. One reviewer wrote: "What am I to do? With the daily news of bombings, shootings, storms, devastation of civilization and nature -- and at the same time the outpouring of love and support, beautiful sunrises and amazing acts of kindness - How can I keep from singing?"




Lyrics:

My life goes on in endless song
Above earth's lamentation
I hear the real, though far-off hymn
That hails a new creation
Through all the tumult and the strife
I hear its music ringing
It sounds an echo in my soul
How can I keep from singing?
While though the tempest loudly roars
I hear the truth, it liveth
And though the darkness 'round me close
Songs in the night it giveth
No storm can shake my inmost calm
While to that rock I'm clinging
Since love is Lord of heaven and earth
How can I keep from singing?
When tyrants tremble in their fear
And hear their death knell ringing
When friends rejoice both far and near
How can I keep from singing?
In prison cell and dungeon vile
Our thoughts to them are winging
When friends by shame are undefiled
How can I keep from singing?

Whilst we encourage and we publish many papers and reports by afterlife researchers, we are not in a position to guarantee the accuracy of all claims. We accept the imputed claim that the afterlife and paranormal research done by the researchers is done in good faith. ALL WORK IS COPYRIGHT BY THE CONDITIONS SET AT THE GENEVA CONFERENCE