Bringing light where there is darkness and hope where there is despair."

March 27th, 2020


Last week's report and all previous reports



COMMENTARY: A TIME TO GO WITHIN
The following channeled message from Our Spiritual Destination resonates deeply with what many of us are feeling:



"The worldwide pandemic, and the constant stream of advisories concerning it, is unsettling and disturbing for many of you as you worry about the health and well-being of friends and loved ones....
However, being in quarantine or self-isolation is, in fact, an excellent opportunity for you to spend much more time relaxing into the peace of your holy inner sanctuaries from where you can call on your support teams in the spiritual realms for comfort and guidance.

When you are at rest within that holy inner space, it is much easier for you to reduce the quantity and noise of your normal and almost incessant flow of thoughts, making it easier for you to listen to and hear the personal guidance from your friends and support teams in the spiritual realms. They are always available, but, as you go about your normal and busy daily lives, it is often very difficult for you to be aware of them, let alone hear or sense them.

So, while you now have plenty of time to do so, please make a point of visiting with your spiritual support team three or four times daily. This will strengthen your connection with them, thus enabling you to commune with them more easily and to "hear" them more clearly....

As you have been told so often, your awakening is assured, is divinely guaranteed, because you are immortal beings created from Source, like unto Itself, into a state of eternal peace and joy. You are just momentarily having an experience as mortal beings for a very limited time before returning Home."

Read the encouraging message from Saul, through John Smallman, in full.



A NEW APPRECIATION FOR ALL WHO SERVE
It seems that suddenly people are understanding how much we depend on those who keep working during difficult times.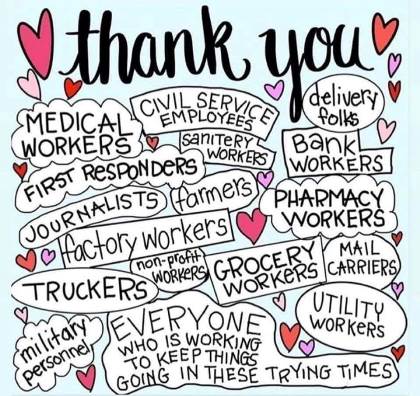 MEDICAL STAFF ON THE FRONT LINE


If you are not yet aware of how serious the situation is for doctors and nurses, as well as for the patients who need hospitalization, read these stories.

Doctors in China die of infection and fatigue.
Virus knocks thousands of health workers out of action in Europe
Doctors fear bringing corona virus home.



THANKING THE MEDICAL STAFF
In cities all over Europe (and now the UK) it is becoming a regular ritual for people to go out on their balconies at an agreed time each week, and clap for the doctors and nurses treating the sick. In Madrid last week the clapping went on for 15 minutes. But that wasn't the end. Then the police cars turned on their sirens and drove to the hospital. The medical staff came out and returned the love.


https://www.youtube.com/watch?v=PoUI9_M6lVM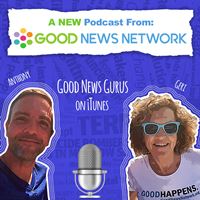 THE GOOD NEWS NETWORK Read lots of more stories of quarantine-inspired fun and kindness
And listen and to Geri and Anthony's quarantine podcasts:
Episode 1 Staying positive in tough times
Episode 2 Keeping Your Pandemic Positive
Episode 3 Silver Linings of COVID-19
Eposide 4 More Positive COVID Updates



OVERCOMING LACK OF EQUIPMENT
Global supplies of the N-95 respirator mask have dwindled during the corona virus pandemic as health workers and members of the public around the world have rushed to stock up. Hospitals have been unable to fill orders of new masks as a result. Health care workers are facing an appalling shortage of these and other personal protection equipment (PPE). As well, there is a huge shortage of respirators needed to treat patients in the ICU. Open Air is a voluntary project of thousands of respiratory devices engineers, doctors, and scientists across the globe who are working on stop-gap solutions. And major manufacturers like Dyson are rising to the challenge.


https://www.youtube.com/watch?v=QyCVrmUfimc&t=116s




MEDICAL ADVANCES BEING FAST-TRACKED
According to Professor Tom Wilkinson from the University of Southampton, the crisis has led to unappreciated co-operation between the world community of scientists and doctors. There are hundreds of clinical studies and new treatments, and scientists are sharing information and governments are fast-tracking regulatory approval.


https://www.youtube.com/watch?v=rlmj4Qg-2h8



HALF A MILLION VOLUNTEERS IN BRITAIN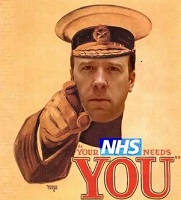 The National Health Service in the United Kingdom has had 500,000 people volunteer to support vulnerable people who have been told not to leave their homes for the next 12 weeks. Roles include "collecting shopping, medication or other essential supplies for someone who is self-isolating, and delivering these supplies to their home"; driving discharged patients to their homes, moving equipment, supplies or medication between sites and providing support calls to elderly people who are in isolation and at risk of loneliness.




THE KINDNESS PANDEMIC


For those of you on Facebook check out this lovely group.
"We set up #TheKindnessPandemic because so many people need acts of kindness right now; and so many others want to hear stories of kindness. Kindness won't make COVID19 go away, but it will make our lives easier and more rewarding. We particularly encourage intergenerational kindness, but welcome you sharing all acts of kindness. Also check out our webpage:"


Throughout our communities, people are reaching out to each other with small gestures of support.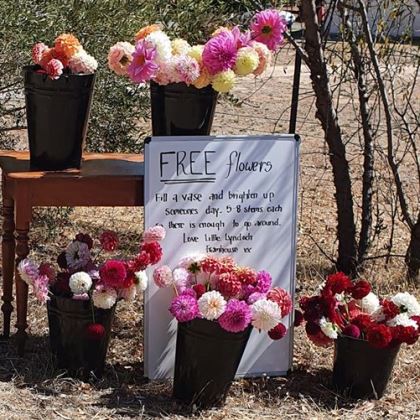 ANSWERS ABOUT THE AFTERLIFE EPISODE 11
In this series, out-of-body explorer Jurgen Ziewe has been answering questions about things he has personally observed during his more than 40 years of exploring the afterlife dimensions in full waking consciousness. In this episode he answerers the question "Do we wear clothes in the afterlife."


https://www.youtube.com/watch?v=ntNyqB5WU2M&t=307s


INES BEYER M.Sc.
Our speaker on the Global Gathering next Sunday is Ines Beyer, M. Sc. She is the author of the award-winning book "Death is Not the End." Having gone through a personal life crisis facing her own mortality, she started to explore out-of-body experiences, near-death experiences, and the afterlife. She is a volunteer and instructor at the International Academy of Consciousness, helping others to understand the evolution of consciousness and the process of death. She studied Metaphysical Sciences and Past Life Hypnotherapy.
Sunday 29th, 2020 at 4 pm. New York time. https://zoom.us/j/7595442928

https://www.youtube.com/watch?v=rDiHVtC37ec



WOULD YOU LIKE TO LEAD A FREE ONLINE AFTERLIFE-RELATED GROUP?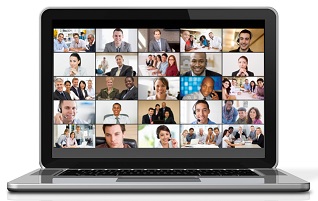 Starting a Zoom group with like-minded people can help you to feel grounded and connected to what matters in your life. If you have a passion that you would like to share, or even questions you would like to explore with others, we can help you to master the technology, find an audience, and get set up.


Suggested groups:

UK/EU/Scandinavian countries
Proposed time Mon afternoon/ night UK time once a month.

USA - explore spirituality and developing skills
Proposed time First Tuesday night of the month USA time.

Australia - various areas of afterlife interest
Proposed time last Tuesday night of the month Sydney-Perth times.

Coming groups:
Global group - Dream Circle with Kim Parker
Every second Tuesday or Sunday at 7 am Sydney time (the same times as the Global Gatherings).

If you are interested in any of these groups or have another idea, please contact karynjarvie@ozemail.com.au



THIS WEEK'S AFTERLIFE ZOOM GROUPS


Sunday 29th March 2020

Global Gathering
Our speaker on the Global Gathering next Sunday is Ines Beyer, M. Sc. (see item above).

CHECK THE TIME IN YOUR CITY
Los Angeles 1 p.m. Sunday
Phoenix 1 p.m. Sunday
Chicago 3 p.m. Sunday
New York 4 p.m. Sunday
London 8 p.m. Sunday
Rome 9 p.m. Sunday
Capetown 10 p.m. Sunday
Sydney 7 a.m. Monday
https://zoom.us/j/7595442928



Wednesday 1st April 2020

Automatic Writing and Mediumship Discussion
Share resources and discuss what participants are experiencing
1st and 3rd Wednesdays, 5:30 p.m. Pacific Time
Next meeting Wednesday 1st April 2020
https://zoom.us/j/7595442928
Coordinator: Sheila Lowe sheila@sheilalowe.com


Physical mediumship development group
with Rob Blackburn and Craig Hogan
7 p.m. Central time; 8 p.m. New York; 5 p.m. Pacific Time;
The group is now admitting new members.
Participants sit in a darkened space in their own homes; the group has been going for some time and members are experiencing phenomena.
Contact Rob Blackburn (rkblack@mtco.com) or Craig Hogan (r.craig.hogan@afterlifeinstitute.org) before joining the group.
https://zoom.us/j/4381898190



Psychic and Mediumship Development.
Dates of Meeting:
Times: 8 p.m. New York time; 5 p.m. Pacific.
Next meeting Wednesday 1st April 2020
As the group is experiential that is people will be doing exercises and meditation the meetings will be capped at 20 participants and the door shuts at 10 mins past the hour.
https://zoom.us/j/7595442928
Coordinator: Karyn Jarvie


Deepen Your Conversation with Your Loved Ones who have Died
Based on the teachings of Rudolf Steiner and Lynn Stull
A second round of 6 consecutive weeks which began on Wednesday March 25, 2020 at 8-9 pm EST
During this Zoom Group you will learn to:
*identify the steps to assist your loved one while in the afterlife
*help to prepare them for their next incarnation
*collaborate on activities which will create a better world now and for them to reincarnate into.
Zoom link: https://zoom.us/j/859154703
Please contact Lynn or Mary Beth to register and to receive additional class information.
Lynn Stull, lynn@lynnstull.com
Mary Beth Slivka, marybeth@evaluator.com

More details of meetings

Videos of past Global Gatherings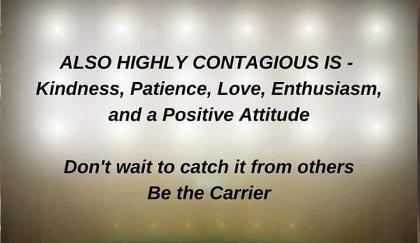 LYN MCTAGGART'S VITAMIN C REMINDER
According to Lyn, "A full 35 pharmaceutical companies are now racing against the clock – and each other – to produce a vaccine against the corona virus. Four companies have already commenced testing."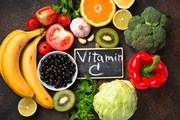 However, she adds, "New evidence from China shows that vitamin C saved the lives of a number of patients who were critical with COVID-19 respiratory infection." Read more.
As well, it seems that Dr. Andrew G. Weber, a pulmonologist and critical-care specialist affiliated with two Northwell Health facilities on Long Island, said his intensive-care patients with the coronavirus are being treated with intravenous vitamin C. Read more.



SPIRITUAL SURVIVAL SKILLS FOR A WORLD IN CHAOS Craig Hamilton, co-founder of Evolving Wisdom, shares a series of guided meditations and tools to help you develop four "spiritual survival skills" that will help you stay centered and grounded in the deepest part of yourself, no matter what life brings your way. Access the recording on Facebook.
Craig's second live video, Confronting a Global Crisis with the Infinite Power of an Open Heart is also online.




FREE BOOKS AND VIDEOS ABOUT THE AFTERLIFE
Dilip Gosav writes:
During self-isolation we have got lots of time to read, but don't have books on afterlife to read. Would you please share the links where we can download the ebooks?

Here you go:

Free Afterlife Online Books

SUSANNE WILSON IS LEADING A FREE YOUTUBE MEETING FOR HOPE AND INNER PEACE

When? Next Saturday, March 28th
3:33 pm to 5:00 pm Pacific
6:33 pm to 8:00 pm Eastern
(SUNDAY) Mar 29th, 9:33 am in Sydney

Who?
PANEL: Craig McMahon Kindness Researcher, Film Producer, and Media Personality currently featured in the "Life to Afterlife" series on Amazon.
Rev. Debra Martin Author, certified research medium, healer, and ordained Healing Minister.
Margaret Free, MBA Founder and Host of "The Vibe Rise" Podcast and online community
Rabbi Shai Specht Rabbi, wedding and life cycle officiant, spiritual adviser, singer-songwriter, author, educator and international motivational speaker.
Tina Powers, Author, Intuitive Medium, Artist, and Spiritual Teacher who was formerly a TV news anchor for a CBS affiliate in Arizona.

The Meeting will be live streamed to Youtube. Subscribe to https://www.youtube.com/user/susannejwilson and it will come up on your youtube recommendations or read more on https://carefreemedium.com/event/hope/


DR KIRK WILSON WANTS 1 MINUTE OF YOUR TIME "It's time for some positivity in regards to COVID-19. Let's unite and do our part to stop, not only the virus, but also the related fear and stress. If everyone around the world sends healing thoughts for one minute everyday, at the same time, we can stop this virus in its tracks." Read more.



See Victor on Video
* Subscribe to Victor's Youtube Channel:
* What Happens When you Die
* Afterlife and Science
* Near Death Experiences- Evidence of the Afterlife?
* What You Must Know Before You Die
* David Thompson's Materialization
* Million Dollar Challenge
* The Afterlife on Trial
* A Lawyer on the Afterlife
* Suicide is not the answer
* Religion and the Afterlife
* Ghosts- Randi and closed-minded skeptics when they die
* Zwinge Randi's Challenge Exposed ... Lawyer Explains
* Why Professor Richard Dawkins is Wrong
* God--the Evidence (Without Religion)
* Afterlife Without Religion
* Skeptics Demolished
* Afterlife Objections Demolished
* Ghosts- Randi and closed-minded skeptics when they die
* Victor Zammit speaking at Speakers Corner
* Materialized Houdini speaks to Victor





FEEDBACK: (Three only)

1) "I can't thank you all enough for all you do. This report is something I look forward to each week and learn so much. I know it takes a lot of work and I wanted you to know you are so appreciated!!!" Alison

2) "Thank you for what you do. You really do spread the Light. In particular for the ten bits of good news on the Corona virus." Gary.

3) "DEEP thanks to you both Victor Zammit and Wendy Zammit. I treasure the long account of Silver Birch in the Report." Analise


INSPIRATIONAL MUSIC: MAKING MUSIC IN LOCKDOWN The social organisation Pub Choir began in Brisbane in 2017, drawing hundreds of people together to learn harmonies and record popular songs. For Couch Choir, singers were encouraged to visit the Pub Choir Facebook, where three videos of different harmonies were published to encourage participants to record themselves singing at home. Event director Astrid Jorgensen said she was overwhelmed by the videos received, which were mixed into this clip.


https://www.youtube.com/watch?v=HezxInuN1YA



Whilst we encourage and we publish many papers and reports by afterlife researchers, we are not in a position to guarantee the accuracy of all claims. We accept the imputed claim that the afterlife and paranormal research done by the researchers is done in good faith. ALL WORK IS COPYRIGHT BY THE CONDITIONS SET AT THE GENEVA CONFERENCE