March 13th 2020


Last week's report and all previous reports



COMMENTARY: THE SPIRIT WORLD IS ALL AROUND US Our Western culture is so caught up in rushing back and forth, and so divorced from the cycles of nature, that most people are not attuned to the subtle experiences of spirit presence that surround us all.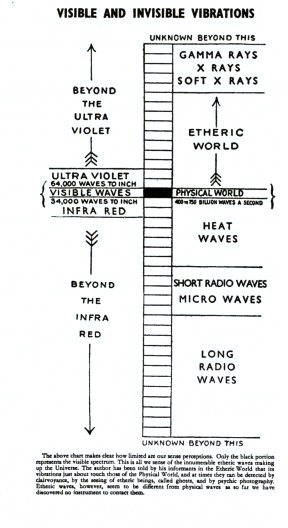 Our senses and our instruments are only able to perceive a small range of the vibrations that surround us, namely those between 34,000 and 64,000 waves to the inch, or from 400 to 750 billion waves to the second. That is the section which makes up what we call 'the physical world'.
However, the physical world is only a very limited section of vibrations compared with all the other vibrations in the universe. Humans have only recently learned to produce machines that can tune into radio waves, television waves, and x rays. These all existed before we were able to detect them.
Scientists working in the Spirit world (which some call the Etheric world) tell us that their world is just as solid as our world but on a different frequency - just above what most people's senses can perceive.



DR. DEAN RADIN ON FREQUENCY ONE
Dr. Dean Radin discusses the history, perception, and evidence of psychic phenomena as part of our human experience. His recent book is "Real Magic," (2018). For more information go to http://www.deanradin.org

https://www.youtube.com/watch?v=P5SiWwFRZ2g



THE GREAT TRUTH
"Everyone will live after what you call death, not because of believing in a creed, a doctrine, or dogma, but because it is an unalterable natural law. It has nothing to do with religion." Silver Birch



CONTACTING THE AFTERLIFE IS LIKE TURNING THE DIAL ON A RADIO Our friends in the spirit world say that contact with the afterlife is a matter of physics - we have to find a common vibrational level as a carrier for the communication. We have to raise our vibrational level (See "A Complete Guide to Raise Your Vibration") while those in the afterlife have to learn ways to lower theirs.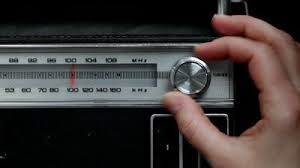 OPEN-MINDED PSYCHIATRISTS APOLOGISE FOR THEIR COLLEAGUES For a long time, mainstream psychiatry regarded experiences of other dimensions as automatically indicating psychiatric illness. Clearly, there is a need to educate everyone that normal, healthy, and well-functioning people can have these experiences.

https://www.youtube.com/watch?v=IZMbjB0Q75E



MARK MACY'S 'THINGS TO DO IN THE AFTERLIFE'

Mark Macy has been in a privileged position to learn about the afterlife from working with ITC communications.

He writes: "After we die, we awaken in the spirit worlds with emotional baggage. Whether we travel light or lug a lot of stuff determines what kinds of experiences and opportunities will open up for us. Here's a list of the main afterlife destinations, starting with the most visited and working down to the least visited by people fresh off the Earth." Read more.



IS ASTRAL TRAVEL AN ILLUSION OF THE MIND? JURGEN ZIEWE ANSWERS Jurgen Ziewe was our guest on the Afterlife Zoom Global Gathering last Sunday, once again answering questions about the afterlife, based on his more than forty years of out-of-body experiences in full waking consciousness. Jurgen's books provide many graphic and vividly told first-hand accounts of his journeys into the Afterlife Worlds. Check out his website or his Youtube Chanel for more information.

https://www.youtube.com/watch?v=2fK1xIRGe7A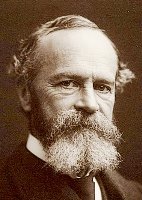 PROFESSOR WILLIAM JAMES, the famous American psychologist, wrote: "The world we see that seems so insane is the result of a belief system that is not working. To perceive the world differently, we must be willing to change our belief system, let the past slip away, expand our sense of now, and dissolve the fear in our minds."



KARLA KINEMAN'S NDE AFTER CAR CRASH: IT'S ABOUT LOVE A very profound and insightful interview. Karla had veridical experiences of many things happening at the same time. She particularly appreciated prayers that were being said "with the heart."

https://www.youtube.com/watch?v=PuhxzGND2q8



WHAT IS TRANSFIGURATION MEDIUMSHIP? Proper transfiguration is another type of physical mediumship. Sometimes the spirit team working with the medium take ectoplasm from the body of the medium and lay it a few centimeters in front on the medium's face like a mask. Spirits who wish to be seen project their faces onto the ectoplasm. Usually this takes place with a low red light shining under the medium's chin, or in candle light. Sometimes they make the medium taller or, in the case of physical medium Gordon Garforth, they make one hand bigger than the other. Read more about transfiguration mediumship.



JOAN GRANT: FAR MEMORY Joan Grant wrote seven historical novels based entirely on her memories of past lives. They were best sellers, and history experts praised her work for its research-based authenticity. So she created quite a stir when she confessed to remembering these stories as past lives, and stating she had done no historical research at all. You can watch Keith Parsons' video about Joan on his Youtube channel.

https://www.youtube.com/watch?v=iHDiEKEkYao&t=66s



DON'T RELY ON WIKIPEDIA FOR AFTERLIFE FACTS


Everyone involved in Afterlife research is aware that Wikipedia has been taken over by an organised group of skeptics. Every biography of a medium or psychic has been trashed to suggest that they were fraudulent, and that there were no investigations carried out apart from by one or two skeptics who are quoted. See articles by: Dr. Dean Radin; Dr. Rupert Sheldrake; and Craig Weiler's webpage, Skeptical About Skeptics.

As an alternative check out The Psi Encyclopedia, a new collection of articles and case studies about psi research, the scientific investigation of psychic phenomena. It's a work in progress, being created by the Society for Psychical Research in London.



WOULD YOU LIKE TO LEAD A FREE ONLINE GROUP ON AN AFTERLIFE OR SPIRITUAL SUBJECT?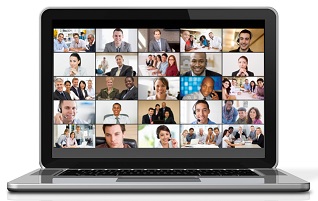 Starting a Zoom group with like-minded people can help you to feel grounded and connected to what matters in your life. If you have a passion that you would like to share, or even questions that you would like to explore with others, we can help you to master the technology, find an audience, and get set up.

We have already been approached to begin the following groups.

Suggested groups:
UK/EU/Scandinavian countries
Proposed time Mon afternoon/ night UK time once a month.

USA - explore spirituality and developing skills
Proposed time First Tuesday night of the month USA time.
Australia - various areas of afterlife interest
Proposed time last Tuesday night of the month Sydney-Perth times.

Coming groups:
Global group - Dream Circle with Kim Parker
Every second Tuesday or Sunday at 7 am Sydney time (the same times as the Global Gatherings).

If you are interested in any of these groups or have another idea, please contact karynjarvie@ozemail.com.au




THIS WEEK'S AFTERLIFE ZOOM GROUPS Our speaker on the Global Gathering this week is the Rev. Sheri Perl Ph.D. creator of 'The Prayer Registry' and author of books Healing from the Inside Out and the Outside In, and Lost and Found: A Mother Connects-Up with her Son in Spirit. She will be sharing with us some of her latest EVPs, together with pictures of spirit taken from reflections and through steam. As well she will be sharing some stories of EVP readings she has been doing for bereaved parents.
Join us Sunday 15th May at 4 p.m. New York time. Just click the link:
https://zoom.us/j/7595442928

https://www.youtube.com/watch?v=I5cMgyDeTV8


Saturday 14th March, 2019
Love After Life: Rebuilding a happy, fulfilling relationship with our **ROMANTIC** soul-mates / twin-flames who have crossed over.
Dates of meetings: Every Saturday (US TIME)
Must be a member of the FB group Love After Life
Coordinators: Mary Beth Spann Mank mbspann@aol.com & William J. William Murray wjmurray@design249.com
Sunday 15th March, 2019

Global Gathering with Guest: Sheri Perl
CHECK THE TIME IN YOUR CITY
Los Angeles 1 pm Sunday
Phoenix 1 p.m. Sunday
Chicago 3 p.m. Sunday
New York 4 p.m. Sunday
London 8 p.m. Sunday
Rome 9 p.m. Sunday
Capetown 10 p.m. Sunday
Sydney 7 a.m. Monday
https://zoom.us/j/7595442928


Wednesday 18th March

Automatic Writing and Mediumship Discussion
Share resources and discuss what participants are experiencing
1st and 3rd Wednesdays, 5:30 p.m. Pacific Time
https://zoom.us/j/7595442928
Coordinator: Sheila Lowe sheila@sheilalowe.com



Physical mediumship development group
with Rob Blackburn and Craig Hogan
6 p.m. Pacific 8 p.m. Central 9 p.m. New York
The group is now admitting new members.
Participants sit in a darkened space in their own homes; the group has been going for some time, and members are experiencing phenomena.
Contact Rob Blackburn (rkblack@mtco.com) or Craig Hogan (r.craig.hogan@afterlifeinstitute.org) before joining the group.
https://zoom.us/j/4381898190


More details of meetings

Videos of past Global Gatherings



VALERIE BARROW, STARLADY Valerie Barrow, based in the Southern Highlands of New South Wales, Australia, is an experienced medium, an advanced meditation teacher, and has developed an understanding of how regression into our Soul's Cosmic Consciousness can heal our soul and body. She is the author of ten books. She claims to be one of 144,000 souls from the galaxy Andromeda M31, who are on this planet to assist with the raising of consciousness and its new birth into the Golden Age.

Valerie is especially interested in contacting investigators who may be able to authenticate some of her recent evidential contact experiences and the messages she has been asked to share.

See interview with Valerie Barrow
www.valeriebarrow.com
www.cosmicsaibaba.com
www.narayanaoracle.com (sister website)
Email: valeriebarrow33@gmail.com

REQUEST FOR A PSYCHIC DETECTIVE
"Hi Victor, I'm William from Costa Rica. A query. Recently (4 days ago) an 18-year-old girl disappeared here in Costa Rica. The family and mom are desperate to find them. The police have no clues to find her. I remembered you mentioning the subject of psychic detectives who use their gifts to help people. I thought about the possibility of contacting someone, and I was wondering if you know of one that is reliable and helps the cause.
Regards, William". Read more about psychic detectives.

If anyone can help William please email us books@victorzammit.com

WORDS OF REASSURANCE FROM SILVER BIRCH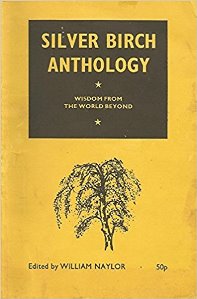 "Never allow fear to find a lodgment within your being. It is a negative quality which destroys, vitiates and saps. It impairs your judgment; it clouds your reason; it prevents you from seeing issues clearly. There is no problem that comes to any soul which you are incapable of solving. There is no difficulty that you cannot conquer - if you would but allow the latent divinity to rise to the surface.
The people in your world have, with very few exceptions, not yet begun to live. They are expressing only infinitesimal portions of the power which is resident within them. In supreme moments of crisis or emergency they call on that power and it gives them added strength, added courage, added wisdom.
But that power can be tapped all the time. It can give you health to master disease, direction in times of uncertainty, guidance when you are perplexed, strength when yo are weary and vision when you are blind. It is there for you to express it."
Silver Birch Anthology, p.94. (2000 edition)

See Victor on Video
* Subscribe to Victor's Youtube Channel:
* What Happens When you Die
* Afterlife and Science
* Near Death Experiences- Evidence of the Afterlife?
* What You Must Know Before You Die
* David Thompson's Materialization
* Million Dollar Challenge
* The Afterlife on Trial
* A Lawyer on the Afterlife
* Suicide is not the answer
* Religion and the Afterlife
* Ghosts- Randi and closed-minded skeptics when they die
* Zwinge Randi's Challenge Exposed ... Lawyer Explains
* Why Professor Richard Dawkins is Wrong
* God--the Evidence (Without Religion)
* Afterlife Without Religion
* Skeptics Demolished
* Afterlife Objections Demolished
* Ghosts- Randi and closed-minded skeptics when they die
* Victor Zammit speaking at Speakers Corner
* Materialized Houdini speaks to Victor







FEEDBACK: (Three only).

1) "I work in a casino, and the reality of Covid-19 striking is probable. Thank you for touching on the topic. It's best to focus on the present rather than living in fear. Opportunists are out there, but we can't fall prey to any of these tactics. What will be will be. Live with integrity, and practice enlightenment in ways that can elevate your soul." Sandra

2) "This week's Friday Afternoon Report is now online ...always excited when I see that catchphrase; you and Wendy do unbelievably phenomenal work pulling together such amazing information, very grateful for your expertise!" Lori

3) "There is a book I am very much trying to find, possibly out of print now and I can't remember its name, but it was an investigation that spanned decades, between a medium and the writers. Every week they turned up to see the medium. He brought through many different spirits, and they were all asked one main question, 'what was the first thing that happened to you after you died'. As the years went on a few of the regular spirits moved on from 'the summerland' and it was fascinating to view their progress from 'it's a never ending holiday' to 'I have work to do'. I am 65 and read it when I was 20 as an old edition borrowed from the Theosophical library in Melbourne. I wish I could remember what it was called". Jane

Wendy : The book was by Neville Randall called Life After Death.
Randall took some of the tapes recorded by Betty Greene and George Woods and turned them into a book, which is more or less out of print these days. The good news is that we have something even better. On the Leslie Flint Trust website we have the original tape recordings with transcripts. https://www.leslieflint.com/recordings-archive
I like to access the recordings here because you can read the transcript along with the tape.
INSPIRATIONAL MUSIC: WHAT A WONDERFUL WORLD This 1970 version includes a powerful spoken introduction by Louis Armstrong. First recorded and released as a single in 1967, What a Wonderful World was written for Louis Armstrong. It was intended as an antidote for the increasingly racially and politically charged climate of everyday life in the United States. The song also has a hopeful, optimistic tone with regard to the future, something we all need to focus on right now.

https://www.youtube.com/watch?v=2nGKqH26xlg




Whilst we encourage and we publish many papers and reports by afterlife researchers, we are not in a position to guarantee the accuracy of all claims. We accept the imputed claim that the afterlife and paranormal research done by the researchers is done in good faith. ALL WORK IS COPYRIGHT BY THE CONDITIONS SET AT THE GENEVA CONFERENCE ON COPYRIGHT.