January 3rd, 2020


Last week's report and all previous reports

WHAT IF YOU REALLY KNEW THAT THERE IS NO DEATH?


We are so fortunate to be living at a time when there is an explosion of information available about what REALLY happens when we die. When Wendy and I first started researching the afterlife (around 1990), the only relevant books that we could find were in esoteric or occult bookshops and libraries. Today, thanks to the world wide web, anyone searching for information on the evidence for life after death will find a huge amount of information, if they know what to look for.

Our book, A Lawyer Presents the Evidence for the Afterlife, continues to provide an introduction to more than 20 different areas of objective evidence. To complement it, we have an online summary of the evidence, including key videos. We also have a separate page with resources for those who are grieving.

The Friday Afterlife Report, which is now entering its 21st year of weekly publication, provides constant updates and bite-sized items which lead to great websites and recent developments in the field. Our Facebook pages and Afterlife Zoom Meetings provide places where people can build community, share experiences and resources, and collaborate on projects.

We look forward to working with all of you in 2020 to continue to spread the knowledge that "there is no death, and that there are no dead".



JULIE BEISCHEL EXPLAINS HOW MEDIUMS CAN HELP REDUCE GRIEF The work of Julie Beischel and the Windbridge Research Center has been critical in re-establishing the scientific credibility of mediumship.


https://www.youtube.com/watch?v=cUV-WN743aY



CLASSIC RESEARCH RE-PRESENTED FOR A MODERN AUDIENCE Keith Parsons is a retired radio current

affairs producer who spent many years with BBC World Service, London, often traveling the world while making documentaries on international politics and economics. In 2008, when he became annoyed about the skeptical bias in TV documentaries about the afterlife, he decided to use his professional skills to do something about it. Since then, he has created 30 wonderful documentaries on evidence for the afterlife. Treating each topic from the point of view of an investigative reporter, he argues logically and eloquently for the evidence to be taken seriously.
Read Mike Tymn's excellent interview with Keith.



MEDICAL DOCTORS WHO HAVE GONE PUBLIC WITH NDE RESEARCH The impact of NDE research on mainstream thought about the afterlife has been enormous. Doctors like Dr. Pim Van Lommell have dared to challenge the materialistic explanation of consciousness and talk with their colleagues about what they have observed.


https://www.youtube.com/watch?v=FWaHfKvXpRs




ONE OF THE GREATEST SOURCES OF INFORMATION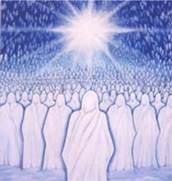 ABOUT THE AFTERLIFE
Silver Birch was a spirit teacher who spoke through Maurice Barbanell (1902-1981), founder and editor of the Psychic News of London, England. He was one of the influential spiritual commentators of the mid-20th Century who drew our attention to the coming of a miraculous "New World".

Silver Birch was not himself an American Indian. He was too far removed from the Earth to communicate directly, so he used a North American Indian in the astral world to relay his messages to Maurice Barbanell. He received his information from a collective of higher spirits. As he put it:
"There is a vast concourse, all with wills perfectly attuned, with minds in harmony, with souls all at one. They use me, even as I use this instrument, to tell your world the truths that have been buried for too long but which are now being restored and given their rightful place in the lives of thousands of men and women." Read more about who Silver Birch is.



WOULD YOU LIKE TO HAVE A TECHNOLOGY ASSISTED OBE? Nelson Abreu is an electrical engineer based in Los Angeles who has been teaching people to have out-of-body experiences through The International Academy of Consciousness since 2003. For some time he has been working on ways to enable people whose primary interest is pain relief, stress reduction, enhanced creativity and well-being to quickly and easily experience a technology-assisted first OBE. Now the prototype of The Cymatix is available, and it looks fabulous. You can try it out in L.A. at the moment.


https://www.youtube.com/watch?v=7PC98v-QLmo



DO WE REALLY LEAVE OUR BODIES WHEN WE SLEEP? Afterlife researcher Allan Kardec wrote: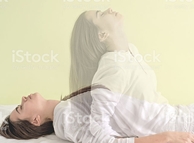 "The spirits who, at death, are promptly freed from matter are those who, during their life, have had what may be called intelligent sleep. Such persons, when they sleep, regain the society of other spirits superior to themselves. They go about with them, conversing with them, and gaining instruction from them; they even work, in the spirit world, at undertakings which, on dying, they find already begun or completed. From this, you see how little death should be dreaded, since, according to the saying of St. Paul, you 'die daily.' The Spirits Book p. 204



LETTER TO STEVE AND ANITA FROM RAM DASS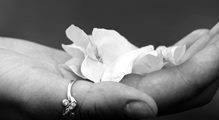 Some years ago Ram Dass wrote a letter to the parents of a young girl, Rachel, who had been brutally murdered. Although he wrote it to these two parents specifically, many parents who have lost a child find it comforting. Read more.



DREAM VISITS WITH LOVED ONES Our loved ones in spirit often find that they can communicate most easily with us in a dream visit. Unlike normal dreams, these are intensely vivid and we remember them in detail. Susanne Wilson, the Carefree Medium, has developed a technique that has helped thousands to experience a dream reunion.


https://www.youtube.com/watch?v=E8cRa6UNA7c



STORIES FROM A HOSPICE NURSE - SIGNS FROM DECEASED LOVED ONES A hospice nurse shares two of her stories about signs from people who have passed. These signs bring comfort to the family. Read more.


https://www.youtube.com/watch?v=Xbz4cZQMXPY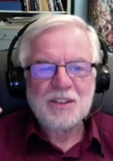 JURGEN ZIEWE TALKS ABOUT MEETING LOVED ONES ON THE ASTRAL LEVEL "Seasoned Astral Travelers experience the non-physical realities in full waking consciousness, not vaguely or half-aware, but by being 'physically' there, face to face with the people they may have lost to this life, as I have. Every time I return from such a wonderful event, it feels as if another miracle has happened."
Read more about Jurgen's Out-of-Body adventures.
Jurgen will be our guest answering questions on the Global Gathering next Sunday at 3 p.m. New York time.
https://zoom.us/j/7595442928



NEXT WEEK'S AFTERLIFE ZOOM MEETINGS


Saturday 4th January 2020
Love After Life
Rebuilding a happy, fulfilling relationship with our **ROMANTIC** soul-mates / twin-flames who have crossed over.
Every Saturday (US TIME)
Online via our own Zoom Group, must be a member of the
FB group Love After Life
Coordinators: Mary Beth Spann Mank mbspann@aol.com & William J. William Murray wjmurray@design249.com


Sunday 5th January 2020

Global Gathering
Every Sunday. Guest this week: Jurgen Ziewe - More Answers About the Afterlife.
Los Angeles 12 noon Sunday
Phoenix 1 p.m. Sunday
Chicago 2 p.m. Sunday
New York 3 p.m. Sunday
London 8 p.m. Sunday
Rome 9.p.m. Sunday
Capetown 10.p.m. Sunday
Sydney 7.a.m. Monday
https://zoom.us/j/7595442928


Monday 6h January 2020

Automatic Writing/Mediumship Discussion
A special meeting (usually on the 1st and 2nd Wednesday)
It's a special "play date" meeting with Gretchen Bickert, who will be bringing drums and healing bowls. Everyone who has an instrument is invited to bring theirs, too.
5:30 p.m. Pacific Time
https://zoom.us/j/7595442928
Coordinator: Sheila Lowe sheila@sheilalowe.com

Thursday 9th January 2020

Psychic and Mediumship Development.
Dates of Meeting: USUALLY 1st Thursday of the month - depending on Winter's other commitments.
Times: 7 p.m. New York time; 4 p.m. Pacific.(1 hour earlier than usual)
As people will be doing exercises and meditation the meetings will be capped at 20 participants, and the door shuts at 10 mins past the hour.
https://zoom.us/j/7595442928
Coordinator: Winter Brook Ryan Winter@winterbrookmedium.com

More details of meetings
Videos of past Global Gatherings


AUSTRALIA IS BURNING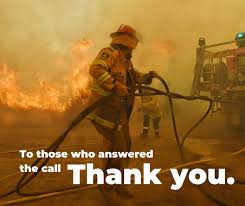 A huge thank you to all our friends and subscribers who contacted us to find out if we are safe. Like almost 90% of Australians, Wendy and I live in one of the major cities, which are not affected, except by smoke.

The people and animals at risk are those living, or holidaying, in rural areas: small towns and villages and on farms in the picturesque hinterland and coastal areas, which often back up against national parks (protected forests).

REQUEST FOR PRAYERS FOR RAIN Brigeeta Light is organsing a 3 minute group global prayer/intention where we collectively see/feel/hear a massive gathering of monsoon rain, falling on the affected areas lasting for days.
FIrst time in your city
Alternative time in your city.



THE EARTHSHOT PRIZE
On New Year's Eve, The Duke and Duchess of Cambridge announced a multi-million-pound global prize to tackle climate issues, pledging "a decade of action to repair the Earth." More than 60 organisations and experts were consulted in the development of the prize, which will be supported by philanthropists and organisations. The prize will be launched officially later in 2020; a series of challenges will be set, aimed at finding at least 50 solutions to the "world's greatest problems," including climate change and air pollution. Read More.


https://www.youtube.com/watch?v=boVFAVqOJPk




See Victor on Video
* Subscribe to Victor's Youtube Channel:
* What Happens When you Die
* Afterlife and Science
* Near Death Experiences- Evidence of the Afterlife?
* What You Must Know Before You Die
* David Thompson's Materialization
* Million Dollar Challenge
* The Afterlife on Trial
* A Lawyer on the Afterlife
* Suicide is not the answer
* Religion and the Afterlife
* Ghosts- Randi and closed-minded skeptics when they die
* Zwinge Randi's Challenge Exposed ... Lawyer Explains
* Why Professor Richard Dawkins is Wrong
* God--the Evidence (Without Religion)
* Afterlife Without Religion
* Skeptics Demolished
* Afterlife Objections Demolished
* Ghosts- Randi and closed minded-skeptics when they die
* Victor Zammit speaking at Speakers Corner
* Materialized Houdini speaks to Victor





FEEDBACK: (Three only).

1) I find today's Issue/Report one of your very best yet! So much that I value, that interests me here. AND THEN to cap it off what may be my very favorite song, especially by Joe Cocker, ever! Thank you both! Again. Oh, almost forgot to comment: the PAINTING OF JESUS by an 8 yr old is extremely moving! I (choose to) believe that THAT IS the right rendition of how Jesus looked incarnate! Richard

2) You have woken me up big time Victor with your weekly email, I no longer fear anything now and best of all I know I'm never alone. So very grateful for all you and Wendy do. Thank you, and bless you both for all you do. Jean

3) Happy New year to you and Wendy, thanks for your great job, wishing you to help us for many, many years anymore! Claudio


HIGHLY INSPIRATIONAL MUSIC: A VERY SPECIAL OUR NEW YEAR SONG, 'SAILING' The writer, Gavin Sutherland, claimed that the song is highly spiritual. "Most people take the song to be about a young guy telling his girl that he's crossing the Atlantic to be with her. In fact, the song's got nothing to do with romance or ships; it's an account of mankind's spiritual odyssey through life on his way to freedom and fulfillment with the Supreme Being". A nice thought for the beginning of the year. Enjoy Rod Stewart's updated version with the Royal Philharmonic Orchestra. [Click on the tiny full-screen icon to the left of the word 'Vimeo' for glorious high resolution].https://vimeo.com/365491675


Lyrics "Sailing"
I am sailing
I am sailing
Home again
'Cross the sea
I am sailing
Stormy waters
To be near you
To be free
I am flying
I am flying
Like a bird
'Cross the sky
I am flying
Passing high clouds
To be with you
To be free
Can you hear me, can you hear me
Through the dark night, far away
I am dying, forever crying
To be with you, who can say
Can you hear me, can you hear me
Through the dark night far away
I am dying, forever crying
To be with you, who can say
We are sailing, we are sailing
Home again
'Cross the sea
We are sailing
Stormy waters
To be near you
To be free
Oh Lord, to be near you, to be free
Oh Lord, to be near you, to be free
Oh Lord, to be near you, to be free
Oh Lord

Whilst we encourage and we publish many papers and reports by afterlife researchers, we are not in a position to guarantee the accuracy of all claims. We accept the imputed claim that the afterlife and paranormal research done by the researchers is done in good faith. ALL WORK IS COPYRIGHT BY THE CONDITIONS SET AT THE GENEVA CONFERENCE