Bringing light where there is darkness and hope where there is despair."

April 17th, 2020


Last week's report and all previous reports





COMMENTARY: APPRECIATING WHAT IS REALLY IMPORTANT At the moment, the Western World seems to be undergoing a wake-up call. Suddenly the media is no longer full of the goings-on of celebrities and football players. For once, the heroes are doctors, nurses, and paramedics, scientists, delivery people, and the essential workers who keep our society functioning.

People are in shock at how quickly everything has changed. Confined to their houses, many are missing what they previously took for granted - being able to mix with family and friends, sharing a meal or a cup of coffee, hugs and kisses, and having freedom to travel. They say that what brings them most joy is family, pets, a garden, and a few things that have personal meaning. The crisis has given some people a context through which to reach out to neighbours and practice and celebrate small acts of kindness.

Many of us are balancing the fear of an unknown future with the hope that somehow the reset button has been pushed, and that together we will be able to create a kinder and more compassionate world. More than ever, it is a time when we can be thankful for all the wonderful spiritual teachings we have access to. They are reminding us about what is really important and helping us to stay grounded in difficult times.




THIS TOO WILL PASS "One of the biggest lies that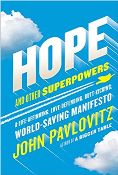 tremendous sadness tells us is that this is how things will always be; that this darkness is fixed, this hopelessness forever, this pain permanent. This simply isn't true. With every second and every beat of your broken, battered heart, there is change and renovation happening around you and within you, even when you're oblivious to it all. There are possibilities waiting to be discovered, new days waiting to be walked into, hope waiting to be unearthed, a brilliant sunrise that has not yet broken the horizon." John Pavlovitz



GEORGE HARRISON ON FAME, BLISS, AND CONSCIOUSNESS On July 24, 1997, George Harrison came by the studio and gave what would turn out to be his very last public interview. That same year (one month later), Harrison was diagnosed with throat cancer. He died in 2001. Harrison appeared with his old friend Ravi Shankar (he had just produced Shankar's "Chants of India"). The interviewer is John Fugelsang.


https://www.youtube.com/watch?v=cP9Qz3HdM3I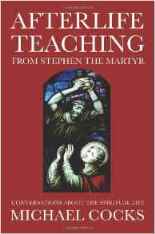 NEW EDITION OF THE GROUND OF FAITH We have always loved the Ground of Faith newsletter and its very special mission to speak to open-minded Christians. Rev. Michael Cocks, a New Zealand-based Anglican minister, has done an incredible job with it since 2003. He has had some difficulty in reading text recently, but with the help of his team (Alastair Bruce Scott-Hill, Nate Cull and advisory editor Michael Tymn) he has blessed us with a bumper April edition, full of great resources and links. Read more.



ROBERT BARE ANSWERS QUESTIONS ABOUT HIS NEAR-DEATH EXPERIENCE The new Vice President of IANDS is Robert Bare. He spent over two decades as a highway officer. "I saw lots of death, and I became callous. Spirituality or religion played no role in my life until a massive heart attack in 2009 changed all that." He describes a life review where he saw every action in his life and felt the effect of his actions on others.


https://www.youtube.com/watch?v=gqyOWwjfMgU



TOM T. MOORE ON ENLISTING HELP FROM ANGELS According to Tom, we can all obtain help from our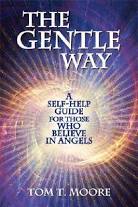 angels and guides, as long as we remember to ASK, and THANK them in advance. He teaches a technique that he calls asking for a 'Most Benevolent Outcome' for any situation. You can read more about it in these excerpts from his book The Gentle Way. He also asks that all of us say out loud each morning:
"I now send white light and love to every continent, every island, all the rivers, lakes and streams, and all the oceans and seas, and I release this light to go where it is needed the most to light up the darkest parts of the world. Thank you." Read more from Tom's website.



TRANCE MEDIUM AND SPIRIT ARTIST ELAINE THORPE Elaine thanks people for their ongoing support and prayers for her daughter, Louise, who is making a slow recovery from COVID-91. In this video, she goes into trance and Jonathan answers viewers' questions about "the awakening" that he claims is going on in the world right now. Jonathan's previous talk about the corona virus.


https://www.youtube.com/watch?v=zEARtfsgyh8



WHO WAS EDGAR CAYCE?


Edgar Cayce (pronounced Kay-Cee, 1877-1945) has been called the "sleeping prophet," the "father of holistic medicine," and the most documented psychic of the 20th century. For more than 40 years of his adult life, Cayce gave psychic "readings" to thousands of seekers while in an unconscious state, diagnosing illnesses and revealing details of past lives and prophecies for the future.

The majority of Edgar Cayce's readings deal with holistic health and the treatment of illness, but they also cover an astonishing 10,000 different topics. Members of Edgar Cayce's Association for Research and Enlightenment (A.R.E.), the nonprofit founded by Cayce in 1931, have access to the entire set of 14,306 readings in an online database. Read more.


EDGAR CAYCE ON PREDICTIONS, AKASHIC RECORDS, ATLANTIS AND MORE Kevin J. Todeschi is Executive Director and CEO of Edgar Cayce's Association for Research & Enlightenment, A.R.E. and Atlantic University, responsible for managing the day-to-day operations of the Edgar Cayce organizations. As both student and teacher of the Cayce material for more than forty years, he has lectured on countless subjects in front of thousands of individuals.


https://www.youtube.com/watch?v=mbMvi1-kMz4



LIFE AFTER DEATH BY NEVILLE RANDALL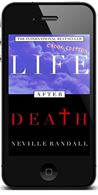 What if we had a direct line into the next world? What would we ask? George Woods and Betty Greene had that opportunity, and they recorded hundreds of real conversations with people who had died and were reaching out from 'heaven.' They describe what happens to us when we die, where we go, whom we meet, and what happens if we come back.

Leslie Flint asked author and journalist Neville Randall to turn these recordings into a book - the result was Life After Death. First published in 1974, it is a detailed account of life beyond the grave, in the words of people who live there. Now available for the first time as an ebook from Apple Books, Amazon Kindle US, Nook, Kobo, Amazon Kindle UK, and other ebook stores. 'Life After Death' is perhaps the most reassuring and down-to-earth book about the other side ever written.



DREAMING WITH ROBERT MOSS
In this interview with Mel Van Dusen, writer, lecturer, and professor of ancient history, Robert Moss talks about dreams and their power in guiding us to an experience of deeper realities and fuller lives. For those who wish to investigate their dreams, Kim Parker is offering a free fortnightly zoom group (see details below).


https://www.youtube.com/watch?v=OElh3rUFxXg



NEXT WEEK'S AFTERLIFE ZOOM GROUPS


Sunday 19th April 2020


GLOBAL GATHERING WITH AL AND JEAN FIKE
Our guests on next Sunday's Global Gathering are Al and Jeanne Fike, who created the Divine Love Sanctuary Foundation, a global network of spiritual seekers. What brings its members together is a singleness of purpose to grow in The Divine Love, to enact Love in their everyday lives, and to support humanitarian projects that demonstrate Love-in-action. The DLSF believes that God is guiding all Divine Love followers to unite together in the bonds of Love to create a worldwide network of Light as part of God's Plan for the Salvation of Mankind. Read more.


https://www.youtube.com/watch?v=uWNfJ2AgbXM

Please note new times since April 4th
Please double-check your time
IN THIS LINK
Los Angeles 2 p.m. Sunday
Phoenix 2 p.m. Sunday
Chicago 4 p.m. Sunday
New York 5 p.m. Sunday
London 10 p.m. Sunday
Rome 11 p.m. Sunday
Sydney 7 a.m. Monday
https://zoom.us/j/7595442928


Monday 20th April 2020

NEW GROUP Dream circle with Kim Parker
A small group of 15 meets fortnightly - to share and explore the meaning of their dreams.
2nd meeting Monday 20th April US time
Los Angeles 2 p.m. Monday
Phoenix 2 p.m. Monday
Chicago 4 p.m. Monday
New York 5 p.m. Monday
London 10 p.m. Monday
Rome 11 p.m. Monday
Sydney 7 a.m. Tuesday
https://zoom.us/j/7595442928
Email: Kim at kmrainbow57@yahoo.com


Wednesday 22nd April 2020

Physical mediumship development group
8 p.m. Central time; 9 p.m. New York; 6 p.m. Pacific Time;
The group is now admitting new members.
Participants sit in a darkened space in their own homes; the group has been going for some time and members are experiencing phenomena.
https://zoom.us/j/4381898190
Contact Rob Blackburn (rkblack@mtco.com) or Craig Hogan (r.craig.hogan@afterlifeinstitute.org) before joining the group.


Deepen Your Conversation with Your Loved Ones who have Died
Based on the teachings of Rudolf Steiner and Lynn Stull
A second round of 6 consecutive weeks which began on Wednesday March 25, 2020 at 8-9 pm EST
During this Zoom Group you will learn to:
*identify the steps to assist your loved one while in the afterlife
*help to prepare them for their next incarnation
*collaborate on activities which will create a better world now and for them to reincarnate into.
Zoom link: https://zoom.us/j/859154703
Please contact Lynn or Mary Beth to register and to receive additional class information.
Lynn Stull, lynn@lynnstull.com
Mary Beth Slivka, marybeth@evaluator.com


Saturday 25h April 2020

Love After Life
Rebuilding a happy, fulfilling relationship with our **ROMANTIC** soul-mates / twin-flames who have crossed over.
Every Saturday (US TIME)
Online via our own Zoom Group, must be a member of the FB group 'Love After Life'
Coordinators: Mary Beth Spann Mank mbspann@aol.com & William J. Murray wjmurray@design249.com


More details of meetings

Videos of past Global Gatherings
POSITIVE NEWS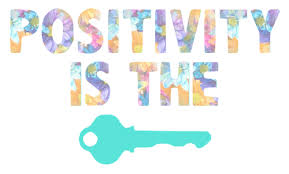 British war veteran Captain Tom Moore has raised £13 million (and climbing) for the much-loved British National Health Service (NHS) by walking lengths of his back garden, with the goal of completing 100 laps before his 100th birthday. Shortly after he finished the fundraiser, the retired soldier had words of advice for the nation about coping with the corona virus lockdown. "You've all got to remember that we will get through it in the end, it will all be right," he said. "For all those people finding it difficult at the moment, the sun will shine on you again, and the clouds will go away." BBC
The inventor of the first-ever home pregnancy test is now working on a rapid COVID19 diagnostic test in collaboration with a Senegalese company. It will cost less than £1 to manufacture, with the aim of allowing it to be easily available in Africa. Devex
Paris and Berlin have added their names to a growing list of EU capitals, saying that a Green Deal should be at the heart of the EU's post-pandemic recovery plan. "The Green Deal provides us with a roadmap to make the right choices in responding to the economic crisis while transforming Europe into a sustainable and climate-neutral economy." Euractiv

Read more stories of hopeful developments on Future Crunch.



A DELIGHTFUL STORY OF FRIENDSHIP An uplifting story of the joy of connecting with the natural world. Elvis the lorikeet ended up on Bee's balcony after being chased, and she helped him get healthy. At no time did she think of putting him in a cage. Now he comes in the house to visit her every other day.


https://www.youtube.com/watch?v=QPHjhBBkSVM



THE POWER OF PRAYER Live-streamed on Susanne Wilson's Youtube Channel, a multi-faith celebration of hope and renewal with guests:
Rev. Dr. Herbert Puryear
Spiritual Advisor, Author & Former Director of Edgar Cayce's Association for Research & Enlightenment
Rabbi Shai Specht
Life Cycle Officiant, Musician, Spiritual Advisor, Author & Int'l Motivational Speaker
Gretchen Bickert
Sound & Energy Healer, London School of Sound Healing & Int'l Conference Presenter



https://www.youtube.com/watch?v=6FKa1B37GA4



ONLINE MEDIUMSHIP WORKSHOP WITH CHRISTINE MORGAN Christine Morgan CSNU is one of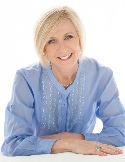 Australia's foremost Spiritual Mediums and teachers of the Spiritual Arts, based in Sydney Australia. She teaches at the famous Arthur Findlay College and internationally via Zoom. There are a few places left in her upcoming workshop on Saturday 18th April, 10:00 am – 4:00 pm Sydney time.
(Friday 17th April 5.00 p.m. - 11.00 pm Pacific Time) Register now



See Victor on Video
* Subscribe to Victor's Youtube Channel:
* What Happens When you Die
* Afterlife and Science
* Near Death Experiences- Evidence of the Afterlife?
* What You Must Know Before You Die
* David Thompson's Materialization
* Million Dollar Challenge
* The Afterlife on Trial
* A Lawyer on the Afterlife
* Suicide is not the answer
* Religion and the Afterlife
* Ghosts- Randi and closed-minded skeptics when they die
* Zwinge Randi's Challenge Exposed ... Lawyer Explains
* Why Professor Richard Dawkins is Wrong
* God--the Evidence (Without Religion)
* Afterlife Without Religion
* Skeptics Demolished
* Afterlife Objections Demolished =
* Ghosts- Randi and closed-minded skeptics when they die
* Victor Zammit speaking at Speakers Corner
* Materialized Houdini speaks to Victor






FEEDBACK: (Three only)

1) A+ stories, love the amazing subjects and people you cover. Just finished watching Jurgen Ziewe on here, wonderful! Lori.

2) At this very strange time, thank you for being a constant source of hope and light. Sending you and Wendy much love. Cristina


3) My patchwork quilt, made from late hubby's clothes. It is my prize possession, and for me, a beautiful metaphor. The quilt is Ken's clothes in a different form. The clothes still exist, only changed, just like Ken. Water >steam, caterpillar>butterfly, clothes>quilt. Louise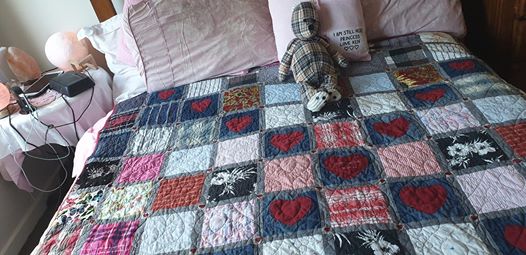 INSPIRATIONAL MUSIC: ANDREA BOCELLI MUSIC FOR HOPE On Easter Sunday (April 12, 2020), by invitation of the City and of the Duomo cathedral of Milan, Italian global music icon, Andrea Bocelli, gave a solo performance representing a message of love, healing, and hope to Italy and the world. The video is set to open at the magnificent finale, Amazing Grace.


https://www.youtube.com/watch?v=huTUOek4LgU


Whilst we encourage and we publish many papers and reports by afterlife researchers, we are not in a position to guarantee the accuracy of all claims. We accept the imputed claim that the afterlife and paranormal research done by the researchers is done in good faith. ALL WORK IS COPYRIGHT BY THE CONDITIONS SET AT THE GENEVA CONFERENCE