Last week's report and all previous reports

September 20th 2019

COMMENTARY: THE RIGHT WAY TO TEST A PSYCHIC


Chris Robinson claims that his friends in the spirit world give him specific information in his dreams about what is going to happen in the future He has worked with London police on several cases involving terrorists and is called The Dream Detective.

But when one high profile skeptic set up a test of Chris' abilities for a tv program, he did not test his ability to foretell the future. Instead, he selected three objects that had been used in a crime, put them in boxes marked A, B, and C, and asked Chris, in front of an audience, to tell him what each object had been used for. When Chris performed according to chance, the skeptic claimed he had 'debunked' Chris.

Chris rightly complained that this was a totally unfair test - like asking a champion Olympic weight lifter to compete in the 100 meters freestyle swimming.

Professor Gary Schwartz of the University of Arizona was far more professional when Chris traveled to the USA to be tested in 2001. He asked Chris himself to devise an objective way to measure his abilities. He then ran the tests over 10 days, where he could observe Chris in action in a relaxed and friendly environment. He also had the tests monitored by a magician to make sure that there was no way that the results could have been achieved by cheating. The results? A staggering 100% success.

Skeptics claimed that Professor Schwartz used poor methodology. Fortunately, we have the video, Premonition Man (produced by our good friend Jon Beecher of Whitecrow Books) which is now on Youtube - see below. You be the judge. Chris will be speaking about the tests this weekend at the 43rd SPR International Annual Conference.



THE ARIZONA EXPERIMENTS WITH CHRIS ROBINSON
This video (Part 5 of 7) explains how the tests were run and the results achieved.


Part 1 Part 2 Part 3 Part 4 Part 6 Part 7



INTERVIEW WITH PROFESSOR GARY SCHWARTZ ABOUT THE SIGNIFICANCE OF THE TESTS
Gary Schwartz seems to have been impressed by a lot of his incidental experiences with Chris.





THE INCREDIBLE DIVALDO FRANCO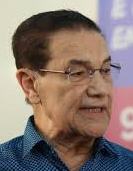 Now 92 years old, he still travels the world lecturing about Spiritism. The summary of his work (translated from Portuguese) is breathtaking and incredibly inspirational. It will leave you stunned that a medium could achieve so much in one lifetime. Here are just a few statistics:
* demonstrated mediumship from age 4
* devoted to humanistic causes from age 16
* gave 7,793 lectures in Brazil and 3,410 lectures abroad (5 continents, 64 countries).
* traveled outside Brazil 643 times.
* psychographed 290 books with 217 Communicating Spirits which were translated into 17 languages and sold 8,766,443 copies.
* set up a huge network of social service facilities for the poorest of the poor. Read more about Divaldo.


NEW FILM: DIVALDO, MESSENGER OF PEACE
Here's the trailer for the new film which opened in Brazil last week.
So far only in Portuguese, but we can live in hope of other translations.





WHY IS THE AFTERLIFE LIKE THE EIFFEL TOWER?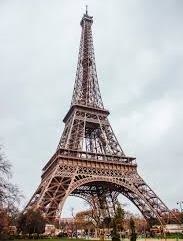 Afterlife researcher Michael Tymn writes a compelling explanation of the difficulties in communicating with spirits on different levels in the afterlife. This is based upon the explanation of Imperator, the leader of a group of higher level teachers in spirit, who guided British medium Stainton Moses. If you are interested in finding out in what ways the Eiffel Tower is like the Afterlife environment, why a medium cannot locate the debris field of Malaysia Airlines Flight 370, and why overcoming adversity is the best way to learn and spiritually evolve, read more.



MICHELLE WHITEDOVE STUNS IN PSYCHIC CHALLENGE The video we shared last week of the UK's Diane Lazarus completing a psychic challenge made us remember the stunning performance of Michelle Whitedove on Lifetime TV's 'America's Psychic Challenge 2011'.





ACADEMIC JOURNAL PUBLISHES WORK ON A ZETA SPEAKING THROUGH A MEDIUM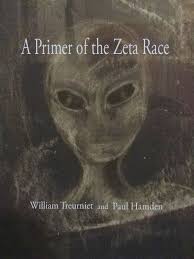 William Treurniet, who spent several years recording information about the Zetas, writes "I am pleased to tell you that some of the information I accumulated from the extraterrestrial Zeta beings speaking through the medium, Paul Hamden, has been published in an academic journal. The article is on the cosmology of the extraterrestrial Zeta race; it was published in the Journal of Consciousness Exploration & Research, 10(6):454-474." Here's a pdf copy.



HAVE WE REACHED A TURNING POINT ON UFOs?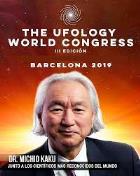 The recent UFOLOGY WORLD CONGRESS held in Barcelona on 6th, 7th and 8th September 2019 saw the appearance of high profile physicist, Michio Kaku. He claimed "We've reached a turning point; It used to be that believers had to prove that these objects were from an intelligent race in outer space. Now the burden of proof is on the government to prove they're not from intelligent beings in outer space."
While the majority of speakers said ETs were coming in peace, sadly there were one or two promoting fear and aggression toward UFOs and ETs, something Stephen Greer has repeatedly warned will happen. Read report on the Congress.


MEDIUM SUZANNE GIESEMANN ON WHAT OUR LOVED ONES ARE DOING IN THE AFTERLIFE Evidential medium and spiritual teacher, Suzanne Giesemann, shares evidence from those who have passed to the other side - evidence of their experiences, evidence of their joy, evidence that all is well.

Suzanne feel strongly that the ability to receive guidance from spirit helpers and loved ones is part of every soul. To help us all to open to, or refine, our mediumship capabilities, she is going to share an easy practice in a free video event. This will take place on Saturday, October 5. Read more and Register here.





MAJOR FUNDRAISER FOR SONIA RINALDI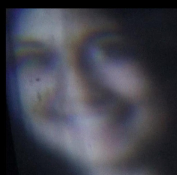 Brazilian afterlife researcher Sonia Rinaldi is receiving voices and images of deceased loved ones (like the picture of Tatiana on the left) through electronic devices. Read more and see examples. Earlier this year Dr. Craig Hogan, founding president of AREI, estimated what would be needed to professionally present Sonia's work to the world - see estimates.

Supporters of Sonia's work have come together in a major campaign to raise funds for a crew to travel to Brazil and create a film about her work - past and present - as well buying Sonia new equipment. Videographer Robert Lyon and Sandra Champlain, have created a Kickstarter campaign which offers some interesting gifts to those who pledge support.


THE AREI SOUL SUMMIT WAS A RESOUNDING SUCCESS The feedback we are getting is that it was stunning. Kathleen Malone and Susanne Wilson did a fabulous job putting it together, the presenters and mediums were brilliant, and the attendees were wonderful. Many great reunions with loved ones in spirit occurred. In the video below, Kathleen Malone recommends the Afterlife Zoom Groups as a way of staying connected and maintaining the energy that was generated during the Summit.






NEXT WEEK'S ZOOM GROUPS
GLOBAL GATHERING


Our guest speaker on the Global Gathering will be Suzi Smith, who recently wrote to a grieving parent: "I, too, lost a son to suicide. I now work as a volunteer counselor to other parents who have lost children. Many of those are to suicide. I am at a place in my life where I no longer feel pain, guilt, or remorse. I miss my son, but my mission now is to help others get where I am, which is at peace." Suzi will be telling her story about how the loss of her son led to her knowledge of an afterlife and about how deciding to help others saved her and fast tracked her healing. Sunday 22nd September 2019 Los Angeles 2 p.m.; Phoenix 2 p.m.; Chicago 4 p.m. ; New York 5 p.m ; London 10 p.m. Spain 11 p.m; Sydney 7 a.m. Monday. https://zoom.us/j/7595442928


Saturday 21st September 2019
Love After Life
What meeting for: Rebuilding a happy, fulfilling relationship with our **ROMANTIC** soul-mates / twin-flames who have crossed over.
Dates of meetings: Every Saturday (US TIME)
How meets (online/physical): Online via our own Zoom Group, must be a member of the FB group Love After Life
Coordinators: Mary Beth Spann Mank mbspann@aol.com & William J. William Murray
wjmurray@design249.com

Sunday 22nd September 2019

Mediumship Development with Dr. Susan Barnes.
Developing the skills of mental mediumship and blending with spirit.
Meetings: Every 2nd and 4th Sunday
Times: 2:00 p.m. New York time , 12 noon LA, 8 p.m. London
Online in Zoom https://zoom.us/j/8738817733
Coordinator: Dr. Susan B. Barnes, CSNU susanbbarnes@gmail.com

Global Gathering
Bringing together people in the UK, Europe, USA, and Australia to discuss new developments in all things related to afterlife studies and physical, mental and trance mediumship.
Guest: Suzi Smith (see above)
Dates of Meetings: Every Sunday USA and Europe/ Monday 7 a.m. Sydney.
Times: Los Angeles 2 p.m.; Phoenix 2 p.m.; Chicago 4 p.m. ; New York 5 p.m ; London 10 p.m. Spain 11 p.m; Sydney 7 a.m. Monday;
https://zoom.us/j/7595442928
Co-ordinator: Wendy Zammit wendyzammit@gmail.com

Tuesday 24th September

Spirit Art
We are meeting for the purpose of creating spirit art with messages.
No art experience required.
Every 2nd and 4th Tuesday at 9 p.m. New York time,
https://zoom.us/j/8738817733
Coordinator: Dr. Susan B. Barnes, CSNU susanbbarnes@gmail.com


THE KINDNESS DIARIES The Kindness Diaries is a documentary television series on Netflix and in book form..
The documentary series stars former broker Leon Logothetis and debuted in 2017. He travels around the world, relying only on the kindness of strangers for food, shelter, and gasoline. In Season 1 (see list of 13 episodes) he uses a vintage Chang Jiang motorcycle and sidecar he calls Kindness 1. In season 2 (also 13 episodes) he uses a vintage Volkswagen Beetle convertible, which he names Kindness 2 and travels from Alaska to Argentina. A third series is in production. Read more on Leon's website and his Facebook page.

In this video, Leon Logothetis shares his amazing story and reminds us about the life-changing power of real human connection and simple acts of generosity. This was filmed at an Action for Happiness event in London on 6 Nov 2017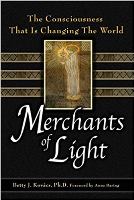 FOREVER FAMILY FOUNDATION ONLINE SEMINAR On Wednesday September 25th The Forever Family Foundation is holding an online seminar featuring Dr. Betty Kovacs. She will be talking about her soon to be released book, Merchants of Light. The book details how the knowledge about consciousness and life after death that was taught in the ancient mystery schools was lost for centuries and only now is being rediscovered. Bob Ginsberg has invited our readers to attend without charge using this link.



See Victor on Video
* Subscribe to Victor's Youtube Channel:
* What Happens When You Die
* Afterlife and Science
* Near Death Experiences- Evidence of the Afterlife?
* What You Must Know Before You Die
* David Thompson's Materialization
* Million Dollar Challenge
* The Afterlife on Trial
* A Lawyer on the Afterlife
* Suicide is not the answer
* Religion and the Afterlife
* Ghosts- Randi and closed-minded skeptics when they die
* Zwinge Randi's Challenge Exposed ... Lawyer Explains
* Why Professor Richard Dawkins is Wrong
* God--the Evidence (Without Religion)
* Afterlife Without Religion
* Skeptics Demolished
* Afterlife Objections Demolished
* Ghosts- Randi and closed-minded skeptics when they die
* Victor Zammit speaking at Speakers Corner
* Materialized Houdini speaks to Victor

FEEDBACK: (Three only)
1) 'I loved the story about Diane Lazarus who found the man hidden in seven minutes (two minutes more than the sniffer dog!!!). Wow it's impressive that this is on British television now, no? Thank you so much for all this great stuff, Wendy and Victor!' Maria

2 ) 'I have always wanted a copy of the psychic parrot video. Saw Rupert give this same talk when I had him up to the SSPR. It is priceless.' Tricia Robertson.

3) 'Thanks for including Sheri Perl's presentation on how to record EVP on your computer. It works really well and is better than using a recorder and then downloading.'


HIGHLY INSPIRATIONAL MUSIC - FOOD FOR THE SOUL: TONIGHT I HOLD THIS CANDLE
One of Alan Pederson's songs available on his album "
A Little Further Along the Road.
" It is often used as a closing ritual in bereaved parents' support groups.

Lyrics
Tonight I hold this candle In memory of you
Hoping someway, somehow, my love will shine through.
I close my eyes lost in the glow
There are so many things I want you to know.
Chorus:

This candle says I love you - This candle says I miss you.
This candle is saying I remember you.
When I'm holding it toward heaven,
It feels like you are near.
If you're looking down tonight,
And see this candle burning bright,
It says I'm wishing you were here.
In the glow of this candle I can almost see your smile
And it carries me away for a little while
To another time, another place
When all it took to light up my world was your beautiful face.
Chorus
Someday, someway I'll see you again
I'll hold you in my heart until then.
This candle says I love you - This candle says I miss you.
This candle is saying I remember you.
When I'm holding it toward heaven,
It feels like you are near.
If you're looking down tonight
And see this candle burning bright,
It says I'm wishing you were here.


Whilst we encourage and we publish many papers and reports by afterlife researchers, we are not in a position to guarantee the accuracy of all claims. We accept the imputed claim that the afterlife and paranormal research done by the researchers is done in good faith. ALL WORK IS COPYRIGHT BY THE CONDITIONS SET AT THE GENEVA CONFERENCE ON COPYRIGHT.