Last week's report and all previous reports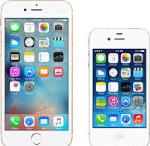 PROBLEM PLAYING VIDEOS ON IPADS AND IPHONES If you use an ipad or iphone to access the report you might be seeing gaps where the videos should be. You could try a different browser (not Safari) or use a different computer. We have had this problem in the past, and until we work out a better solution, we are including a direct link to all videos.


October 25th, 2019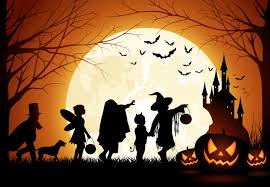 HALLOWEEN AND THE NEED FOR AFTERLIFE EDUCATION
Our very best wishes to all our friends throughout the world who are celebrating Halloween next Thursday.
While for many people it is a fun festival which brings people together, looking at the way people in the West celebrate Halloween it seems that there is still a lot of work to do in terms of educating people about after-death contacts.

Yes, it's not all love and light on the astral level and in other dimensions. Just as there are places on planet Earth that you would not want to venture into alone and unprotected, there are certain rules to follow with afterlife contact. But religion, superstition, and Hollywood have overdone the "spooky" factor, associating death, tombstones, and spirit contact with darkness, horror, and evil.

Fear is a natural response to the unknown, but we are fortunate today to have wonderful afterlife researchers, mediums and teachers. They have shown us that death is like moving from one room to another, and that contact with our loved ones who have died is a very important channel of communication and comfort for all.



THIS LIFE NEXT LIFE Keith Parsons' brilliant documentary on the empirical evidence for the Afterlife has now had a magnificent 708,000 views. See more of Keith's videos.


https://www.youtube.com/watch?v=Y5RpbveVC_4



DEATH IS NOTHING AT ALL - A POEM BY HENRY SCOTT- HOLLAND The author, Henry Scott-Holland (1847 - 1918), a Professor of Divinity at the University of Oxford, did not intend it as a poem; it was delivered as part of a sermon in 1910. [The original version has no reference to religion but some later versions slip in religious references at the end.]
Death is nothing at all.
It does not count.
I have only slipped away into the next room.
Nothing has happened.
Everything remains exactly as it was.
I am I, and you are you,
and the old life that we lived so fondly together is untouched, unchanged.
Whatever we were to each other, that we are still.

Read the full poem.



THE DOUGLAS CONACHER TAPES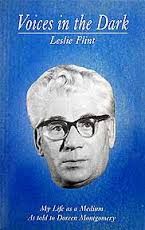 Douglas and Eira Conacher were a devoted married couple with a publishing business in Central London. They were determined that whoever died first would try to contact the other from the afterlife. Douglas, 20 years older than Eira, died on June 6, 1958. A few months later, Douglas contacted Eira through direct voice medium Leslie Flint. They carried on regular conversations over the next few years and authored two books together about the spirit world with both their names on the cover (see next item). Listen to their conversation recorded on February 6th, 1962 where they talk about spirit guides. He tells Eira about the infinite possibilities that we can experience as we move further away from material conditions. Note that you can scroll down the linked page for the transcript.


"THERE IS LIFE AFTER DEATH"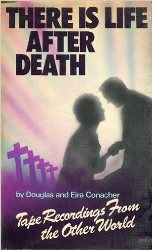 Douglas Conacher described his existence beyond the grave. He talked about the existence of hospitals, reception areas, the conditions of newly arrived souls, architecture, and the effect that mind has on colors that are used for architecture. He says that souls need to eat in the lower spheres but as they progress they find food is no longer necessary. Qualifications are required to be a teacher, just as on Earth. The way of life reflects life on Earth until one gradually becomes more developed and moves toward higher spheres. There is gardening in the afterlife and flowers grow as high as trees. People sow, plant, and reap in natural soil. He describes the extraordinary colors, perfumes, and the auras of flowers. Read more about skills and interests in the afterlife.



LINDA JACQUIN'S EMPATHIC NEAR-DEATH EXPERIENCE There are frequent reports of people accompanying a loved one on the first stage of their afterlife journey. PMH Atwater writes: "The ability to co-participate in another's death usually happens in one of three ways: by accident, by being open and receptive to the opportunity, or on purpose, with the individual willfully projecting his or her awareness into the situation." These shared-death experiences are further evidence that the experience is not created by "the dying brain."


https://www.youtube.com/watch?v=moNG8-COKsg


ARE GHOSTS THE SPIRITS OF THE DEAD? Many classic ghost stories describe a figure which seems to be unaware of the observer. People report seeing, hearing, feeling, or even smelling the presence of a person, or a group, engaged in some activity. Apparently, battlefields are well known for this. One theory is that, in some way currently unknown, the buildings and ground have recorded aspects of their history which sensitive people can decode. Another is that people are experiencing a slip in time. One of the most evidential cases of residual hauntings is that of Harry Martingdale and the Roman soldiers. The soldiers don't interact with the observers and continue marching as though no-one is there, just like a holographic video recording.

https://www.youtube.com/watch?v=l3auJWh-aPo



AFTER DEATH CONTACTS HAVE HAPPENED SINCE THE BEGINNING OF HUMAN EXISTENCE
ADCs form the basis of the belief in all cultures that

there is an afterlife. They were studied scientifically since 1882 when a study was begun in England. Altogether 32,000 cases were recorded:17,000 in English. It was published in Volume X of the Society for Psychical Research Proceedings (1894).This was an astonishing number of responses pre-Internet. Further studies were carried out by the American Society for Psychical Research and by the French researcher Camille Flammarion who compiled thousands of cases in his books The Unknown (1900) and Death and Its Mystery (1925).



LOVED ONES IN SPIRIT INTERVENE TO HELP IN TIMES OF CRISIS There are many reports of people in spirit being able to intervene to warn loved ones of danger or even help them escape from a difficult situation.

https://www.youtube.com/watch?v=EQOGpyvOhpw


AFTERLIFE DATA . COM - A GREAT PLACE TO LEARN MORE ABOUT WHAT HAPPENS WHEN WE DIE



"This web site is a compilation of information on the afterlife and other related critical concepts, such as the purpose of life and reincarnation, as they relate to souls here on earth. Using spirit sources from Afterlife101.com and respected authors like Michael Newton, Allan Kardec, Jane Roberts, and others, the results of our first investigations reveal 94.8% agreement on a variety of very specific topics." http://www.afterlifedata.com




VIDEO OF CORAL POLGE AND HARRY EDWARDS Thanks to Karl Jackson Barnes for flagging these vintage clips of brilliant spirit artist Coral Polge and the great spiritual healer Harry Edwards.


https://www.youtube.com/watch?v=1lkcr77x6Ow


NEXT SUNDAY'S GLOBAL GATHERING SPEAKER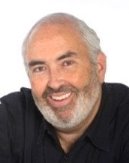 Our speaker next Sunday will be Joseph M. Higgins. He has a new book coming out Always Connected: For Those Who Have Lost Children - Children Give Signs & Insights From Heaven. His talk will be about some of the most difficult topics concerning the passing of a child, including guilt, child suicide, soul lesson plans, exit plans, abortion, miscarriage, and how a child's death affects interaction with others. He will be sharing insights he has learned from the other side as well as from the children themselves.
Sunday 27th October at 1 p.m. Los Angeles and Phoenix; 2 p.m. Denver, 3 p.m. Chicago; 4 p.m. New York.; 8 p.m. London; 9 p.m. Spain; 7 a.m. Monday Sydney. Just click the link
https://zoom.us/j/7595442928





THE TIMES THEY ARE A-CHANGING FOR THE ZOOM GLOBAL GATHERINGS Our Global Gatherings bring together afterlife researchers in Australia, Europe, the UK, the USA, and South America. They are held every week at 7 a.m. Sydney time. But next Sunday, 27th October, Summer time ends in England and Europe so London time will now be 8 p.m. Europe 9 p.m.



NEXT WEEK'S AFTERLIFE ZOOM GROUPS

Saturday 26th October 2019
'Love After Life' - must be a member of the Facebook group 'Love After Life.'

Sunday 27th October 2019

Mediumship Development with Dr. Susan Barnes.
Developing the skills of mental mediumship and blending with spirit.
Meetings: Every 2nd and 4th Sunday
Times: 2:00 p.m. New York time
Online in Zoom https://zoom.us/j/8738817733
Coordinator: Dr. Susan B. Barnes, CSNU susanbbarnes@gmail.com


Global Gathering
Every Sunday USA and Europe/ Monday 7 a.m. Sydney.
Sunday 27th October at 1 p.m. Los Angeles and Phoenix; 2 p.m. Denver, 3 p.m. Chicago; 4 p.m. New York.; 8 p.m. London; 9 p.m. Spain; 7 a.m. Monday Sydney. Just click the link
https://zoom.us/j/7595442928
Co-ordinator: Wendy Zammit wendyzammit@gmail.com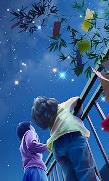 LOOK UP AT THE STARS NOT AT THE MUD "There will occasionally be setbacks. The tide ebbs and flows. But as sure as the sun sets and rises and the seasons follow one another in a seemingly automatic procession, so will the power of the spirit continue to infiltrate all over your world, bringing great joy, peace, knowledge, and serenity to many who do not now possess it. So, as you say, look up at the stars, not at the mud. Guidance comes from above, not from below."
Silver Birch Lift Up Your Hearts p.138


A FINAL THOUGHT: WHAT IF YOU REALLY KNEW? HOW WOULD IT CHANGE HOW YOU LIVE?


https://www.youtube.com/watch?v=YcoXQ_lMhpc


See Victor on Video
* Subscribe to Victor's Youtube Channel:
* What Happens When You Die
* Afterlife and Science
* Near Death Experiences- Evidence of the Afterlife?
* What You Must Know Before You Die
* David Thompson's Materialization
* Million Dollar Challenge
* The Afterlife on Trial
* A Lawyer on the Afterlife
* Suicide is not the answer
* Religion and the Afterlife
* Ghosts- Randi and closed-minded skeptics when they die
* Zwinge Randi's Challenge Exposed ... Lawyer Explains
* Why Professor Richard Dawkins is Wrong
* God--the Evidence (Without Religion)
* Afterlife Without Religion
* Skeptics Demolished
* Afterlife Objections Demolished
* Ghosts- Randi and closed-minded skeptics when they die
* Victor Zammit speaking at Speakers Corner
* Materialized Houdini speaks to Victor

FEEDBACK: (Three only).
1) Hi Victor & Wendy, I like to say a heartfelt thank you for the great weekly newsletter that you are publishing each Friday. It's something I look forward to on each & every week, which I surely do appreciate. Hans

2) Dear Victor and Wendy, I have been receiving your weekly afterlife report for several years. Thank you so much. You have worked very hard to make each report full of information, videos, and links to important articles. I appreciate all of them immensely. I enjoy every report and look forward to them every week. They have brought meaning and comfort to me and others as we contemplate the mysteries of life and death. Reynolds.


3) Hi Victor, I have just finished reading your book and many of the connected sites - quite a task. I must congratulate you on a superb work covering such a wide scope and demonstrating the validity of survival. Roger.
HIGHLY INSPIRED MUSIC: SPIRIT IN THE SKY The song has been featured in more than 20 movies and commercials and hit number one three times. Norman Greenbaum, who is Jewish, was vague about why he inserted "I've got a friend in Jesus" in the song. He claims, "I've gotten letters from funeral directors telling me that it's their second-most-requested song to play at memorial services, next to Danny Boy."


https://www.youtube.com/watch?v=swIcX57vYDI
Whilst we encourage and we publish many papers and reports by afterlife researchers, we are not in a position to guarantee the accuracy of all claims. We accept the imputed claim that the afterlife and paranormal research done by the researchers is done in good faith. ALL WORK IS COPYRIGHT BY THE CONDITIONS SET AT THE GENEVA CONFERENCE ON COPYRIGHT.