Last week's report and all previous reports

Problem with videos on ipads
We had several emails from people using ipads who saw gaps in the reports where the videos should be. We have had this problem in the past, and, until we work out a better solution, we are including a direct link to all videos.


October 11th 2019

COMMENTARY: RAISING THE CREDIBILITY OF EVIDENTIAL MEDIUMS
The mission of The Windbridge Research Center is to ease suffering around dying, death, and what comes next by performing rigorous scientific research and sharing the results and other customized content with practitioners, clinicians, scientists, and the general public.
If you're a medium, you have already benefited from the work of the Windbridge Research Center. Through their
rigorous scientific research
and other
free educational materials
, the team at the Windbridge Institute is raising the credibility of mediumship with clinicians (like medical and mental health professionals), scientists (like researchers and philosophers), and the general public. If you are challenged about the scientific credibility of mediumship you only have to cite their recent published papers.
The Windbridge Research Center has just received a matching grant from an anonymous foundation. That means that for every $1 donated before the end of the month, that foundation will match the donation up to $5000. Windbridge needs our help to keep doing what they are doing so brilliantly. By donating now, your impact will be doubled.
Read more and donate.
DR. JULIE BEISCHEL: CAN THE MIND EXIST WITHOUT THE BODY?
Julie Beischel, Ph.D., explains some of the scientific procedures the Windbridge Research Center uses in testing mediums, using procedures that overcome all the objections raised by skeptics.
https://www.youtube.com/watch?time_continue=572&v=WPq47e5QKOE
A CHILD'S NDE THAT HAD LIFE-LONG IMPACT
From the moment she nearly drowned in a tank of cold water at the age of three, Ingrid Honkala was aware of other dimensions of life that most of us don't usually experience. "Beings of Light" began to give her invaluable insights and assistance as she faced the challenges of growing up, falling in love, and becoming a research scientist and oceanographer. Her book
A Brightly Guided Life
recounts her journeys from her native Colombia to Europe and her eventual home in the United States — and from a deadly war zone to underwater explorations and a NASA research center.
https://www.youtube.com/watch?time_continue=569&v=Ag_5i2c95U4
WHO YOU REALLY ARE
"The most common ego identifications have to do with possessions, the work you do, social status and recognition, knowledge and education, physical appearance, special abilities, relationships, person and family history, belief systems, and often nationalistic, racial, religious, and other collective identifications. None of these are you." ~ EckhartTolle
HOW I BEGAN TO TALK TO DEAD PEOPLE

Elisa Romeo
shares how her biochemist father, who subscribed to 'Skeptic' magazine, came and woke her up a week after he died.
https://www.youtube.com/watch?time_continue=2&v=guHItEri0Pw
WHAT HAPPENS TO ATHEISTS WHEN THEY DIE?
According to the Church, atheists are condemned to 'hell'. But transmission from a former Catholic Monsignor, directly from the afterlife, tells us that they may even be in a better position than some 'believers'.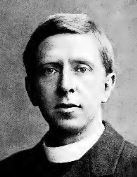 "The mind of the atheist is not lumbered up with a multitude of complex beliefs. Therefore, he reaches a true estimation of the Great Power (God) with greater facility. The non-believer will say that he does not believe in the existence of God because he has had no proof of His existence. Given the proof, he will say in effect, and he will be convinced – he gets it. Not by our giving it to him, but by the exercise of an intelligence free from an accumulation of false religious conceptions." By Mons Hugh Benson transmitted
MORE LIGHT
- medium Anthony Borgia p.73/74.
REINCARNATION WAS ACCEPTED BY GREEK PHILOSOPHERS Fascinating talk by Dr. Raymond Moody. He explains that Plato and other philosophers were convinced about their past lives, and talks about people who discovered their past lives during their near-death experiences.


https://www.youtube.com/watch?time_continue=1262&v=n_S8yacTRnU


PRE-BIRTH MEMORIES Dr. Brian Weiss writes: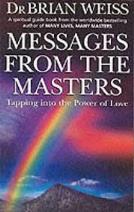 "Not accidentally or coincidentally are we born into our families. We choose our circumstances and establish a plan for our lives before we are even conceived. Our planning is aided by the loving spiritual beings who eventually guide and protect us while we are in our physical bodies as our life's plan unfolds. Destiny is another name for the unfolding dramas we have already chosen. There is considerable evidence that we actually see the major events in the life to come, the points of destiny, in the planning stage prior to our births. This is clinical evidence gathered by myself and other therapists from our patients who have experienced pre-birth memories while under hypnosis, during meditation, or through spontaneous recall. Mapped out are the key people we will meet, our reunions with soul mates and soul companions, even the actual places where these events will eventually occur." from Messages from the Masters- p.45 Read more about pre-birth memories.


THE BEATLES AND TRANSCENDENTAL MEDITATION
Paul McCartney, John Lennon, George Harrison and Ringo Star on Maharishi Mahesh Yogi and the Transcendental Meditation technique.
https://www.youtube.com/watch?v=QaWK4GGRMx0




WHAT HAPPENS WHEN YOU DIE by Silver Birch through medium Maurice Barbanell "One day after death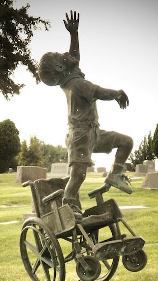 you will be the same individual as you were one day before it, except that you will have discarded your physical body. You will express yourself through your etheric body, which is a replica of the physical one. It does not, however, reproduce any of its imperfections. All disease and infirmities will be left behind. The deaf will hear. The dumb will speak. The blind will see. The cripple will be a cripple no longer.

You must try and understand that life in the spirit world is not dreamy or nebulous. It is full of activity. It is just as real as the life that each one of us lives here."
JURGEN ZIEWE ON LAST SUNDAY'S ZOOM GLOBAL GATHERING Jurgen Ziewe is one of the few out-of-body experiencers who have reported spending extended periods in full waking consciousness in the 'higher realms'. He talks on the topic "Beyond the Summerland…and what we can do now to assure that our own afterlife will be a heavenly one."

https://tinyurl.com/y69skje5%20



THIS WEEK'S ZOOM ONLINE GLOBAL GATHERING
PLEASE NOTE SOME CHANGED TIMES
After her partner was killed in an accident in 2017, Cheryl (Cutting) Page began receiving signs of his continued presence. Following advice from medium Suzanne Giesemann, she began daily periods of 'listening to spirit' and recording what came through. Soon she was getting clear evidential spirit communication. Last year she did a very popular talk After-Death Communication for Newbies. Next Sunday, she will lead a discussion about what happened in five recent seances with physical medium David Thompson.
Sunday 13th October at 1 p.m. Los Angeles and Phoenix; 2 p.m. Denver, 3 p.m. Chicago; 4 p.m. New York.; 9 p.m. London; 10 p.m. Spain; 7 a.m. Monday Sydney. Just click the link https://zoom.us/j/7595442928


AFTERLIFE ZOOM GROUPS NEXT WEEK

Saturday 12th October 2019

'Love After Life' - must be a member of the Facebook group 'Love After Life.'

Sunday 13th October 2019

No Mediumship development this week.. Next class Sunday 27th October 2019

Global Gathering: Of all the expressions of mediumship, physical mediumship is undoubtedly the most rare, powerfull, and also the most misunderstood. Being a witness to a physical materialization seance is a life-changing experience which invariably puts people into one of two camps: believers or non-believers. Please join us on Sunday, 10/13/19 as medium Cheryl Page shares her experiences from sitting recently with David Thompson for 5 physical seances in Santa Fe, New Mexico.
1 p.m. Los Angeles and Phoenix; 2 p.m. Denver, 3 p.m. Chicago; 4 p.m. New York.; 9 p.m. London; 10 p.m. Spain; 7 a.m. Monday Sydney. Just click the link https://zoom.us/j/7595442928


Monday 14th October 2019

EVP Practice group
The AREI EVP/ITC PRACTICE GROUP Zoom meeting is on the second Monday of each month from 7 p.m. to 8 p.m. - Chicago Time. Please refer to your hand-held device World Clock for your specific time zone.
Zoom room: https://zoom.us/j/628328193
Dates of Meeting: Second Monday of the month
Time:7 p.m. Central time
(Please note this is a different zoom room from AREI's main room)
Coordinator: Eloy Flores LCSW efl2432948@aol.com


Wednesday 16th October 2019
Automatic Writing and Mediumship Discussion
Share resources and discuss what participants are experiencing
1st and 3rd Wednesdays, 5:30 p.m. Pacific Time
https://zoom.us/j/7595442928
Coordinator: Sheila Lowe sheila@sheilalowe.com



EDGAR CAYCE: WHAT YOUR DREAMS REALLY MEAN Dreams can diagnose the causes of our physical ailments, point out the thoughts and emotions that we've tried to overlook and often make suggestions for improving our relationships with others. While dreaming, we can gain awareness about our entire being: physically, mentally, and spiritually.


https://www.youtube.com/watch?v=Gl2p3dU3gBA


VOICES ACROSS THE VEIL Voices Across The Veil was created to allow more people to experience after-death communications online with experienced, reliable mediums. Each session with a tested medium has no more than 10 participants who will each get a reading. Each session is priced at a modest fee (U.S.$40). People are welcome to join from anywhere in the world. The next available sessions are on
Tuesday, October 15th – 4:30 p.m. (U.S. Central time)
– with Laura Mendelsohn
Monday, November 4th – 6 p.m. (U.S. Central time) – with Lauren Bortolami Robbins. Make a Booking.



See Victor on Video
* Subscribe to Victor's Youtube Channel:
* What Happens When You Die
* Afterlife and Science
* Near Death Experiences- Evidence of the Afterlife?
* What You Must Know Before You Die
* David Thompson's Materialization
* Million Dollar Challenge
* The Afterlife on Trial
* A Lawyer on the Afterlife
* Suicide is not the answer
* Religion and the Afterlife
* Ghosts- Randi and closed-minded skeptics when they die
* Zwinge Randi's Challenge Exposed ... Lawyer Explains
* Why Professor Richard Dawkins is Wrong
* God--the Evidence (Without Religion)
* Afterlife Without Religion
* Skeptics Demolished
* Afterlife Objections Demolished
* Ghosts- Randi and closed-minded skeptics when they die
* Victor Zammit speaking at Speakers Corner
* Materialized Houdini speaks to Victor

FEEDBACK: (Three only).
1) "Life isn't supposed to be fun and happiness and pain-free all the time. The challenges and frustrations and even the pain help us to learn things that couldn't be learned if we were weren't challenged some times. I know it is difficult but it helps to realize that these things are preparing us to live in a dimension that is very different from this one and the emotion we experience will us to remember those lessons in a place where the laws of physics are somewhat different from here. Or like Jesus once said "did I not tell you you are gods?" We are gods in training.... (John 10:34)" Art.

2) "This is my favorite day and time when the report comes out." Linda.

3) "Had a session with Voices Across the Veil today.... amazing work and so, so important!" Sarah.



HIGHLY INSPIRED MUSIC: Broadway United with 'We Are the World', a music video featuring an all-star roster of theater artists calling for healing and unity in the world today. "More than ever, people need to know that their voices make a difference and their voices together are incredibly powerful," said producer Yael Silver.

https://www.youtube.com/watch?time_continue=2&v=BdnteHS9bnY



Whilst we encourage and we publish many papers and reports by afterlife researchers, we are not in a position to guarantee the accuracy of all claims. We accept the imputed claim that the afterlife and paranormal research done by the researchers is done in good faith. ALL WORK IS COPYRIGHT BY THE CONDITIONS SET AT THE GENEVA CONFERENCE ON COPYRIGHT.