November 29th, 2019



Last week's report and all previous reports



COMMENTARY: OUT-OF-BODY EXPERIENCES AS AFTERLIFE EVIDENCE One thing that has changed in the last twenty years is the wider recognition of the importance to afterlife studies of out-of-body experiences.

Mediumship has been center-stage as evidence from the nineteenth century, and near-death experiences have hit mainstream awareness since the 1970s. But it is only recently that out-of-body experiences have moved beyond the fringes of "the occult." People are recognising the value of accounts of extended, sometimes hours-long, explorations of the astral world and interviews with its inhabitants. Amazon lists over 2,000 books by experiencers (see Bob Peterson's book reviews). There are dozens of online discussion groups (see list of facebook groups), and more than a hundred million answers to a search for videos on "how to have an out-of-body experience".

Many explorers are collaborating informally and confirming each others' observations. They are meeting deceased relatives, conversing with wise teachers, and learning first-hand about conditions in the astral and the higher worlds. Above all they are learning the importance of spiritual development.

So we were very pleased to see that Ian Lawton, in his new book 'AfterLife' (which does a brilliant job of assembling knowledge of what happens when we die), gives weighting to information obtained through out-of-body experiences along with that obtained through mediumship and near-death experiences. The good news is that the reports are remarkably consistent, both within and across each source of information.



FASCINATING DISCUSSION ON OUT-OF BODY EXPERIENCES AS EVIDENCE Canadian medium Brough Perkins interviews OBE explorer Bob Peterson on the need for scientific validation. Read his book Out of Body Experiences, How to Have them and What to Expect.





WE CAN ALL MAKE CONTACT WITH A CROSSED OVER LOVED ONE Directly from the afterlife: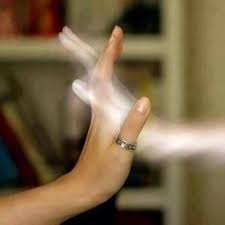 "... Now, this function of thought transference is not confined exclusively to inhabitants of the spirit world, nor are we the only people who are able to practise it. Every human being can do so. It is possible - and perfectly natural - for people still living in the earth world to direct their thoughts to some friend in the spirit world, and they are always doing so. If those thoughts are directed with the full intention, that they should be received by the person concerned, then received they will be, beyond any doubt whatever." Hugh Benson, through writing medium Anthony Borgia, FACTS '95 ed.p.55.



ALEX TANOUS: WONDERFUL PROOF THAT THE OBE IS REAL Alex Tanous (1926-1990) was a brilliant academic, teacher, psychic medium and healer who worked for many years with the American Society for Psychical Research on psychic experiments. He repeatedly confirmed the phenomenon of Out-of-Body Experiences with scientists Karlis Osis and Boneita Perskari. Read about the Alex Tanous Foundation for Scientific Research.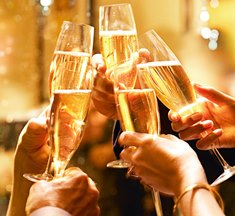 INCLUDE YOUR ABSENT LOVED ONES IN YOUR HOLIDAY Sheri Perl, creator of 'The Prayer Registry', has this advice for those whose loved ones have recently transitioned."On holidays and special occasions, set a place at the table or remember to make a toast to this person. Acknowledge the elephant in the room by bringing it right out into the open. If you're not afraid to talk about your loved one, friends and family won't be either. And if they are, at least you are setting the right example by putting your loved one front and centre."

She quotes Raymond, son of Sir Oliver Lodge, who died in World War I: "Father, tell mother she has her son with her all day on Christmas Day. There will be thousands of us back in the homes on that day, but the horrid part is that so many of the fellows don't get welcomed. Please keep a place for me."



DAN DRASIN TALKS TO CHICAGO IANDS
Filmmaker Dan Drasin has had a longstanding interest in paranormal phenomena and anomalous experiences. This started as a result of numerous precognitive dreams during his childhood. Dan eventually became a keen investigator of the UFO phenomenon and later developed an abiding interest in various facets of afterlife research. Since the passing of his former partner, Jane, in 2007, Dan has received a number of unmistakable communications from her.





WHAT HAPPENS WHEN YOU DIE? A SPECIAL BOOK FOR GRIEVING PARENTS In Heaven's Gift,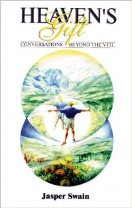 Judge Jasper Swain's son, Mike, communicates through trance medium Mrs. Nina Merrington. He gives a full description of his passing without pain in a motor vehicle accident, and of the world he found himself in. Highly recommended.

"Mike, tell me more about that world. How do you get there?" Where does it exist?"

"Dad, everyone comes here through the gates of death. You have to rearrange your values to appreciate its virtues, though! While you are still on earth, your thought, your intentions, everything you do, gives your soul a certain rate of vibration. For argument sake, let's suppose your soul is vibrating in a fifty megacycle band. When you die and manifest here, you would go straight to the part of our world which vibrates at fifty megacycles".



JURGEN ZIEWE - WHAT IS HEAVEN LIKE?
Jurgen Ziewe has been having out-of-body experiences in full waking consciousness for more than forty years. He will be our guest on the Zoom Global Gathering on Sunday, December 1st. If you have a question about meditation, OBEs, the afterlife, or anything in his books Multidimensional Man or Vistas of Infinity, please email the question in advance to wendyzammit[at]gmail.com.





THE SIX BOOKS OF N. RILEY HEAGARTY


If you are interested in physical mediumship and the evidence for the afterlife, you will be fascinated by the books of N. Riley Heagarty.
"The French Revelation," the independent voice mediumship of Emily S. French, 1995/ 2nd Edition, 2015,
"Portraits from Beyond," 2016, the spirit precipitated portraits and independent writing of The Bangs Sisters,
"The Direct Voice," 2017 the trumpet mediumship of Elizabeth Blake
"Spectral Evidence" Volumes I and II - Mind-Blowing Wonders Within the Heyday of Historic Spiritualism," 2018,
"Wizards of the North: The Brothers Davenport" 2019,
In the next few months, he will be releasing his 7th book Life in The Afterlife. He writes: "It will be first-hand accounts, directly from the records of Historic Spiritualism, of the afterlife. Taken from my own rare book library, these are spellbinding accounts, of the crossing over, and the reality of the next dimensions." The book is done and is being formatted.



ANN CLARK Ph.D. ON WISDOM OF SOULS
Ann Clark Ph.D., Research Director of The Michael Newton Institute, talks about the insights that people are able to get from advanced souls during a life -between-life regression. They are contained in a new book 'Wisdom of Souls - Case Studies of Life Between Lives'






U.S. NAVY TRAINING RECRUITS IN 6TH SENSE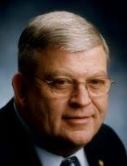 Fifty years ago in Vietnam, Joe McMoneagle used his sixth sense to avoid stepping on booby traps, falling into punji pits, and walking into Viet Cong ambushes. His ability to sense danger was not lost on his fellow soldiers who had confidence in this subconscious ability and followed McMoneagle's lead. In a life-or-death environment here was no room for skepticism - if it saved lives, it was real.
Could this ability be taught? In 2014, the Office of Naval Research embarked on a four-year, $3.85 million research program to explore the phenomena it calls premonition and intuition, or "Spidey sense," for sailors and Marines. Read more.



SUSANNE WILSON HOLIDAYS AND HEAVEN
Streaming for the Soul teamed up with Susanne Wilson, The Carefree Medium, to bring you a helpful and hopeful video seminar, FREE of charge, called "Holidays and Heaven." In this free 2-hour video replay, Susanne Wilson shares ways to create or increase a direct connection with your loved ones. In the last hour, she does three stunningly accurate evidential telephone readings for participants. To view click anywhere on the picture below.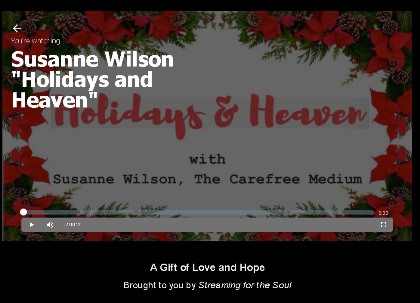 THIS WEEK'S AFTERLIFE ZOOM GROUPS

Saturday 30th November 2019
'Love After Life' - must be a member of the Facebook group 'Love After Life.'

Sunday 1st December 2019


New Developments in Physical Mediumship
with Karyn Jarvie
Sydney time 9 p.m.
Auckland time 11 p.m.
New York time 5 a.m.
London time 12 noon
Co-ordinator: Karyn Jarvie karynjarvie@ozemail.com.au
https://zoom.us/j/6123708172


+ Global Gathering: Guest: Jurgen Ziewe
CHECK THE TIME IN YOUR CITY
Los Angeles 12 noon Sunday
Phoenix 1 p.m. Sunday
Chicago 2 p.m. Sunday
New York 3 p.m. Sunday
London 8 p.m. Sunday
Rome 9.p.m. Sunday
Capetown 10.p.m. Sunday
Sydney 7.a.m. Monday
https://zoom.us/j/7595442928

Wednesday 4th December 2019

Automatic Writing and Mediumship Discussion
Share resources and discuss what participants are experiencing
1st and 3rd Wednesdays, 5:30 p.m. Pacific Time
https://zoom.us/j/7595442928


Thursday 5th December 2019

Psychic and Mediumship Development.
Time: 8 p.m. New York time; 5 p.m. Pacific.
https://zoom.us/j/7595442928

More details of meetings
Videos of past Global Gatherings



SPIRITUAL PROGRESS: What is the greatest aid in spiritual progress, LOVE or KNOWLEDGE?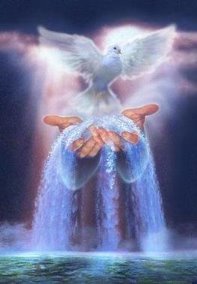 "I would say, on balance, that it is love, if I am allowed to define love as the love that embraces not only one individual, but all humanity. If you have reached that stage where you feel that you can have love for all, not only for those whom you like or who are near and close and dear to you, then that is an indication that your feet are firmly planted on the road of spiritual progress and it shows that you do have knowledge of spiritual principles. So that love, I think, is the greater aid, because you can have knowledge without love, but you cannot have love without knowledge." (S. Birch)



"THE WAY TO FEEL GOOD IS TO DO GOOD"
Jon Bon Jovi stands out in the world of show biz and mega-stardom for his hands-on philanthropy. The Soul Foundation run by Jon and his wife, Dorothea Hurley, has helped provide support for over 600 units of affordable and supportive housing in 10 states for thousands of people, including youth and veterans. Now he is planning to open a third community restaurant.







See Victor on Video

* Subscribe to Victor's Youtube Channel:
* What Happens When You Die
* Afterlife and Science
* Near Death Experiences- Evidence of the Afterlife?
* What You Must Know Before You Die
* David Thompson's Materialization
* Million Dollar Challenge
* The Afterlife on Trial
* A Lawyer on the Afterlife
* Suicide is not the answer* Religion and the Afterlife
* Ghosts- Randi and closed-minded skeptics when they die
* Zwinge Randi's Challenge Exposed ... Lawyer Explains
* Why Professor Richard Dawkins is Wrong
* God--the Evidence (Without Religion)
* Afterlife Without Religion
* Skeptics Demolished
* Afterlife Objections Demolished
* Ghosts- Randi and closed-minded skeptics when they die
* Victor Zammit speaking at Speakers Corner* Materialized Houdini speaks to Victor





FEEDBACK: (Three only).

1) "I like and deeply love your publications." Paddy
2) "One day every single person that is alive today will learn about life after death.... whether they want to or not!" Art.

3) "Yes, kindness and love are the true "religion" and why we are here on this earth- to learn how to love and how to serve/give love and kindness to other people." Greg.



HIGHLY INSPIRATIONAL MUSIC: 'DANCING IN HEAVEN' - A SONG FOR MUM AND DAD
A sweet song to touch your heart as you think of your loved ones who have transitioned to the spirit world. The words and music evoke a compelling image of them restored to youth and vigor and enjoying life and love more fully than ever.


"Dancing In Heaven" by Jimmy Scott is available on the album "The Very Best Of Jimmy Scott, Songwriter".


Dancing in Heaven Lyrics
My mother and father loved to dance, music was in their soul
It kept them young though the years rolled on
Their song never grew old
I felt the world fall silent when I heard they'd passed away
But then from out of nowhere, a song began to play...
(Chorus)
Are you dancing in heaven tonight? Holding each other so tight
Just like you did all those magic nights before
Moving to the rhythm of love
And though I 'm gonna miss you so much
I know you 'll be alright 'cause you're dancing in heaven tonight
Now there's a place inside my heart where the music never ends
And anytime the teardrops start I go back there again
I see you dance together the way it used to be
And then I know that love's a song
That lasts through all eternity
(Repeat Chorus)
I know you're dancing in heaven tonight, holding each other so tight
Stepping in time across a starlit floor
Moving to the rhythm of love
And though I'm gonna miss you so much
I know you'll be al lright 'cause you're dancing in heaven tonight

Whilst we encourage and we publish many papers and reports by afterlife researchers, we are not in a position to guarantee the accuracy of all claims. We accept the imputed claim that the afterlife and paranormal research done by the researchers is done in good faith. ALL WORK IS COPYRIGHT BY THE CONDITIONS SET AT THE GENEVA CONFERENCE ON COPYRIGHT.