November 22nd, 2019




Last week's report and all previous reports



COMMENTARY: THANKING OUR MEDIUMS AND THEIR TEAMS
There have been many gifted mediums and spiritual teachers through the years who have given, and are still giving, their lives in service to remove the fear of death, which has blighted mankind for so long.

We think of the gifted mental and physical mediums who have created such a rich legacy, often at a huge personal cost. We appreciate the dedicted trance mediums who brought through the teachings of high-level spirits. We thank those highly inspirational writing mediums and healing mediums and psychic artists. Each has had many supporters, dedicated circle members, and helpers who have worked patiently in the background to give them the energy and resources they needed.

Finally, we acknowledge the wonderful teams of highly evolved afterlife intelligences who are working so hard to make the world realise that there is no death, and there are no dead. Great progress has been made - and the best is yet to come!



DR. YVONNE KASON: NDEs - THE ESSENTIALS
Yvonne Kason M.D. has five near-death experiences and has been researching spiritually transformative experiences for 40 years. In this 2019 presentation, she covers the essential information about NDEs prepared by the IANDS committee to be shared around the world.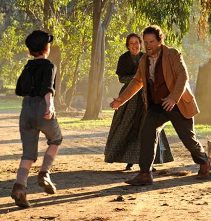 WHAT ARE THE AFTERLIFE DIMENSIONS LIKE? Directly from the afterlife, Mons. Hugh Benson explains, " ... many souls of the earth world are almost shocked to be told that the spirit world is a solid world, a substantial world, with real, live people in it. They think that that is far too material, far too like the earth world; hardly, in fact, one step removed from it with its spirit landscape and sunshine, its houses and building, its rivers and lakes, inhabited by sentient beings!" (Life in the World Unseen Ed.97, )



BRILLIANT AFTERLIFE VIDEO Dan Drasin's wonderful

video about EVP and ITC Calling Earth first came out in 2014 but he has added sections to it twice. You can see it on Vimeo at https://vimeo.com/101171248. Lovely to see German physicist and ITC pioneer, Dr. Ernst Senkowski, Tom and Lisa Butler, and Alexander MacRae. And don't miss the most impressive stunning 5 minute conclusion "What Does it all Mean?" at 1 hour and 30 minutes.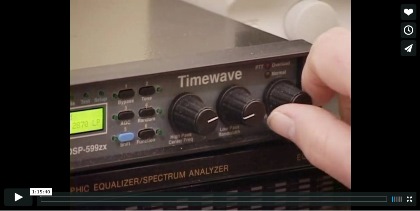 MARK MACY'S REVIEW OF "CALLING EARTH"


ITC pioneer Mark Macy says he loved Dan Drasin's video calling it "the best technical documentary to date on spirit communication and the afterlife." In his review, he makes an insightful comment about why Maggy Fischbach from Luxembourg is not featured in the film.

"Having worked closely with her for a number of years, I'm sure that the miraculous contact field that opened up for Maggy (and which was used by our spirit friends to place phone calls to me and to various other researchers on both sides of the Atlantic) was made possible largely by the fact that she's a very private, highly sensitive woman. She's learned over the years that opening oneself up to the noble-savage soup of human emotions, especially the contempt of crusading skeptics, fouls-up the contact field and weakens the resulting communications from beyond. So, in case you're wondering why "the Luxembourg group" doesn't show up, even in good films like this one… that's why". Read Mark's review in full.



URI GELLER PSYCHIC OR TRICKSTER? KEITH PARSONS' LATEST DOCUMENTARY Uri Geller's spoon and fork bending TV and stage shows have made him famous around the world. He says he does this with psychic power and is not an illusionist. Skeptics claim that there there is no such thing as psychic power, so it must be trickery. So who is correct? And what should we make of reports that his wealth is based on his prowess in dowsing for oil and diamonds? This documentary investigates these issues. You can find all of Keith Parsons documentaries here.





LOOKING FOR SOME UPLIFTING NEWS?
"Envision Kindness is a non-profit with a mission to promote kindness, compassion, joy, and love. Based on the science of how images and stories affect people, we share images and stories of kindness, compassion, and love that lift people and stir what people are born with--the need to be kind". Read more.







PROOF OF AN AFTERLIFE: A FOREVER FAMILY FOUNDATION PRESENTATION A wonderful presentation of some of the modern lines of evidence for the afterlife by Bob Ginsberg, co-founder of the highly recommended Forever Family Foundation. "When someone dies, the relationship does not end; it continues, but in a different way."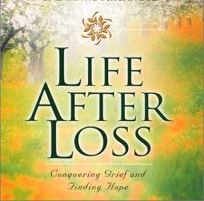 THE HOLIDAYS MAY BE DIFFERENT AFTER A LOSS Many of us may find that holidays seem different after the changes that life throws at us: changes in economic circumstances, health, estrangement, divorce, and family members having moved away, or transitioned. Here's a list of 64 ways for those feeling sad to be gentle with themselves during the holiday season. Read more.



DR. MICHAEL NEWTON ON LIFE BETWEEN LIVES
Dr. Michael Newton discovered that some patients under deep hypnosis were able to access memories of their time in the spirit world. However, he waited until he had collected 7,000 case studies over 25 years before sharing the information with the world. His first book, Journey of Souls (1994), presented ten years of his research and insights to help people understand the purpose behind their life choices. His follow-up book Destiny of Souls (2000) looked at life in the world of spirit, as revealed in seventy new cases.





THE WORK OF THE MICHAEL NEWTON INSTITUTE ON OUR GLOBAL GATHERING NEXT SUNDAY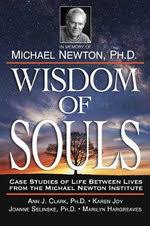 Our speaker next Sunday is Ann Clark Ph.D., Research Director of The Michael Newton Institute. She will be telling us about some of the fascinating new cases from the files of regressionists who are members of the Institute. They are contained in a new book Wisdom of Souls - Case Studies of Life Between Lives From the Michael Newton Institute which will be released on December 8th, 2019.Join us Next Sunday 24th November
CHECK THE TIME IN YOUR CITY
Los Angeles 12 noon Sunday
Phoenix 1 p.m. Sunday
Chicago 2 p.m. Sunday
New York 3 p.m. Sunday
London 8 p.m. Sunday
Rome 9.p.m. Sunday
Capetown 10.p.m. Sunday
Sydney 7.a.m. Monday
https://zoom.us/j/7595442928



GOODNESS IN THE WORLD There are so many people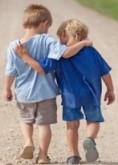 who keep saying that there is a great deal of evil in the world today. So it may surprise you to read what a highly credible source had to say about this:
"It can be said of the vast majority of people in your world that there is far more goodness than badness, more virtue than vice, more honesty than dishonesty, more service than disservice, more altruism than selfishness." (from Light from Silver Birch ed. 1995, p.74)


THIS WEEK'S AFTERLIFE ZOOM GROUPS

Saturday 23rd November 2019
'Love After Life' - must be a member of the Facebook group 'Love After Life.'

Sunday 24th November 2019
Mediumship Development with Dr. Susan Barnes.
Developing the skills of mental mediumship and blending with spirit.
Meetings: Every 2nd and 4th Sunday
Times: 2:00 p.m. New York time
Online in Zoom https://zoom.us/j/8738817733
Co-ordinator: Dr. Susan B. Barnes, CSNU susanbbarnes@gmail.com

Global Gathering: Guest: Ann Clark Ph.D. on new cases of Life Between Lives (see items above).
CHECK THE TIME IN YOUR CITY
Los Angeles 12 noon Sunday
Phoenix 1 p.m. Sunday
Chicago 2 p.m. Sunday
New York 3 p.m. Sunday
London 8 p.m. Sunday
Rome 9.p.m. Sunday
Capetown 10.p.m. Sunday
Sydney 7.a.m. Monday
https://zoom.us/j/7595442928



Tuesday 26th November 2019

Spirit Art We are meeting for the purpose of creating spirit art with messages.
No art experience required.
Every 2nd and 4th Tuesday at 9 p.m. New York time,
https://zoom.us/j/8738817733
Coordinator: Dr. Susan B. Barnes, CSNU susanbbarnes@gmail.com

More details of meetings
Videos of past Global Gatherings




SERVICE WITH LOVE AND DEDICATION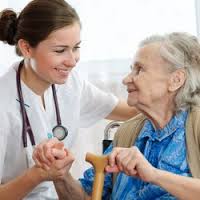 "Most of us provide a service via the work we do, but we can build on this service by adding our heartfelt love and devotion. If we provide our service not solely for the monetary reward but in the spirit of love and dedication, this will be reflected in the quality of our afterlife and will make our work much more gratifying and enjoyable in the process. Any person providing a service can do this now and transform their lives." Jurgen Ziewe Vistas of Infinity p. 264.



QUESTIONS FOR JURGEN ZIEWE?
Jurgen Ziewe will be our guest on the Zoom Global Gathering on Sunday December 1st. If you have a question about meditation, OBEs, the afterlife, or anything in his books Multidimensional Man or Vistas of Infinity, please email the question in advance to wendyzammit[at]gmail.com.



HAPPY THANKSGIVING NEXT THURSDAY TO ALL OUR FRIENDS IN THE USA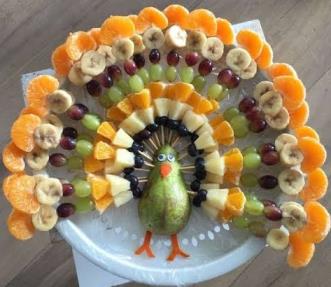 Enjoy 50 Best Plant-based Thanksgiving Recipes -
(great for Christmas as well).



LOUISE HERMANN MEDIUMSHIP EVENT SYDNEY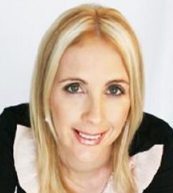 Louise Hermann, a Sydney-based medium much loved by all who know her for her sincerity, enthusiasm for life, and her dedication to spirit, will be holding her Sydney Xmas event for friends and supporters on Friday 29th November 2019. This is a great opportunity to introduce anyone who has not experienced it, to genuine evidential platform mediumship in a wonderful high-energy demonstration.
Where: Drummoyne Community Centre, 10 Cometrowe Street, Drummoyne (near Five Dock)
When: Arrival from 6:30 p.m. Doors will be closed at 7:15 p.m. for a sharp start.
Cost: $10 cash door entry payable on the evening.
To register for Friday 29th November 2019-Xmas Event,
please click here.
Please note:Children under the age of 12 yrs are not permitted due to content, duration and distractions.
See Victor on Video

* Subscribe to Victor's Youtube Channel:
* What Happens When You Die
* Afterlife and Science
* Near Death Experiences- Evidence of the Afterlife?
* What You Must Know Before You Die
* David Thompson's Materialization
* Million Dollar Challenge
* The Afterlife on Trial
* A Lawyer on the Afterlife
* Suicide is not the answer* Religion and the Afterlife
* Ghosts- Randi and closed-minded skeptics when they die
* Zwinge Randi's Challenge Exposed ... Lawyer Explains
* Why Professor Richard Dawkins is Wrong
* God--the Evidence (Without Religion)
* Afterlife Without Religion
* Skeptics Demolished
* Afterlife Objections Demolished
* Ghosts- Randi and closed-minded skeptics when they die
* Victor Zammit speaking at Speakers Corner* Materialized Houdini speaks to Victor





FEEDBACK: (Three only).

1) "Another great newsletter packed with information. Thank you, Victor!"
Michelle

2) "Thank you, I look forward to your report every Friday". Sarah.

3) "I found today's issue ESPecially superior! Or, interesting to me. I'm really enjoying the current issue, and I'm not finished reading this issue yet. Once again, thank you both for your excellent work! I'm sure countless people have got on a right or better path through your work!" Richard


SOMETHING FUN: TRAVEL BACK IN TIME WITH THE POWER OF LOVE "The Power of Love" is a 1985 single by Huey Lewis and the News, written for and featured in the 1985 blockbuster film Back to the Future. The movie is fascinating to afterlife researchers in the way it plays with the idea of time travel and multiple alternative futures. It also marked the height of fame for Michael J. Fox who has since used it for great things as a noted philanthropist.




Whilst we encourage and we publish many papers and reports by afterlife researchers, we are not in a position to guarantee the accuracy of all claims. We accept the imputed claim that the afterlife and paranormal research done by the researchers is done in good faith. ALL WORK IS COPYRIGHT BY THE CONDITIONS SET AT THE GENEVA CONFERENCE ON COPYRIGHT.