"Bringing light where there is darkness and hope where there is despair."
November 1st, 2019


Last week's report and all previous reports



COMMENTARY: PERSONAL EXPERIENCE CREATES CERTAINTY
The need to openly attack those who hold a different belief from your own seems to be an indication of spiritual immaturity and uncertainty. From my experience, it is a need shared by both closed-minded skeptics and religious fundamentalists.
Psychologists talk about the anxiety that is raised in some people through 'cognitive dissonance'. This means that when they hear something that contradicts what they have been taught, their hearts beat faster, their blood pressure increases, and they feel afraid that the beliefs they have relied upon are being challenged. All this leads to them to attack the source of the inconsistent information - sometimes using strong, dirty language, ridicule, or even physical attack.
When it comes to the afterlife, the people who are most confident of their position are those who have had a personal experience of direct afterlife contact. For some, it is a near-death or out-of-body experience. For others it is an evidential reading with a medium or experience sitting in a physical mediumship circle. It may be a dream visit with a loved one or an after-death contact or even the first time they get a response to a question through EVP. And some have seen spirit since they were children.

We constantly hear these people say "I don't care what anyone says, I know what I happened to me, I know what I saw and what I heard".



INTERVIEW WITH DR. ELISABETH KUBLER-ROSS
It was personal experience that took Dr. Kubler-Ross into a place of certainty about the afterlife. "We are not here to convince other people. I share what I know and how I verified it to my satisfaction, and those who can hear will hear, and those who do not hear they will just be pleasantly surprised when they make their own transition."





FRENCH ANESTHESIOLOGIST TALKS ABOUT NEAR-DEATH EXPERIENCES "Although I was a scientist and a highly technical medical specialist, I finally admitted that death is only an obligatory passage to an unknown destination. Unfortunately, the truth about the afterlife is not obvious to everyone". Dr. Jean Jacques Charbonier has written several books about the afterlife, one of which is available in English. Check out 7 Reasons to Believe in the Afterlife.





FREDERICK SCULTHORPE'S 'EXCURSIONS TO THE SPIRIT WORLDS' This book contains wonderfully clear reporting of the author's out-of-body journeys. Sculthorpe details many reunions with his wife and visits to the 'brighter' worlds of beauty, friendship, and simple openness. As well, he describes his experiences in the dull near-Earth worlds. Download free pdf copy. There is also a sequel called More about the Spirit World which you may be able to track down second-hand.
SUICIDE - A SPIRITUAL UNDERSTANDING THAT IS NOT RELIGIOUS There is much superstition, ignorance, and misinformation about the afterlife, especially about what happens to people who take their own lives. In this video, Dr. Craig Hogan, President of the Afterlife Research and Education Institute, describes what happens to people who commit suicide when they reach the other side.





FEAR OF DEATH IS A HUGE PROBLEM


Mons. Hugh Benson, a former Catholic priest communicating by direct voice from the afterlife said: "Fear, my good friends, is what dominates the lives of most people who spare a minute to think upon their possible or probable state of existence in the spirit world, and that fear is carried with them when they come to dwell here for all time. Why should people have this fear? Whence is it derived? The answer is a plain one: it is years and years of Orthodox teachings that alone are responsible. The Churches for the most part exist in a condition of spiritual darkness, not darkness of deliberate evil, but the gloom of ignorance and they are content to remain so, and keep their 'faithful' with them."
('More Light' Anthony Borgia, page 19, '95 Ed).)




PARENTS REUNITED WITH THEIR MATERIALISED SONS - A STORY TO GIVE HOPE Gwen and Alf Byrne's son, Russell, died in 1963 at the age of 9.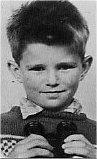 Gwen began looking for (and found) evidence of survival through mental mediums. Then in August 1982, she received a phone call that Russell had materialized at a physical mediumship circle through the mediumship of English medium Rita Goold. He had given the name and address of his parents and asked that they be contacted. After this, she attended sessions with Rita and her circle on a weekly basis and was reunited with Russell on more than 100 occasions. He was able to shine a torch on different parts of his body to show he was fully materialized. Read more.



GWEN AND ALF BYRNE TELL THEIR STORY ON VIDEO

Part 5- Interview with Gwen continued
Part 6- Interview with Alf Byrne.

After these experiences, Gwen started a support group for bereaved parents. She also wrote a book called Russell. A few copies are available second hand. In this extract from the book, Russell describes his experiences of leaving his physical body and settling into the Summerland. Read now.


PSYCHIC DETECTIVES: Gifted medium and psychic detective Pam Coronado, shares her insights, perspectives and experiences involving the use of psychic abilities applied while solving crimes and finding missing persons.






PSYCHIC DETECTIVES: DO MEDIUMS EVER GET THREATENED?
Victor: We have several cases on record where this happened, and it is one reason why mediums who help the police usually don't publicise it.


New Zealand Sensing Murder psychic medium Sue Nicholson revealed she received threats because of her work on the crime-solving series. She told a reporter that she received a phone call at 1 a.m. from a male telling her to keep her mouth shut as she knew too much about one of the cases she had investigated. Another side effect of her involvement in the series was her suffering a physical ailment, which, she claims, began when she re-experienced the death of a young girl. Read more.

WHAT HAPPENS AFTER YOU DIE - SWEDENBORG From the unconditionally loving welcome to the freedom to learn and grow how you want, the video goes through five elements of what happens in the first stages after you die, based on Swedenborg's firsthand account.





AUSTRALIAN ABORIGINAL HEALERS' VIEW OF SICKNESS: LOSS OF PEOPLE AND LOSS OF COUNTRY For thousands of years, Ngangkari healers have looked after the physical and emotional well-being of their people and communities. Instead of focusing on an injured foot or physical ailment, the healers tend to the spirit, which they believe is causing the pain. Healer and Pitjantjatjara woman, Debbie Watson, says the spirit is deeply connected with emotional, mental and physical well-being. "Some people get really sick, like losing family or losing country. That's why people get sick. Without spirit, only spirit can help. Because you know the spirit – it's connected to here, (gestures to body) and we can look after our spirit," Ms Watson said. Read more about the traditional healers of the Western Desert.



BRIAN WEISS ON SOUL MATES Brian Weiss, a leading past-life regression therapist, explains how we are always reunited with our soul mates, or soul families, in various configurations, from one lifetime to the next.





THIS WEEK'S GUEST ON THE GLOBAL GATHERING IS FROM DURBAN SOUTH AFRICA


Viven Perumal was born in Durban, South Africa, and he has been involved with spirituality for over 37 years. He possesses an MBA and he is head of The Sanctuary of Truth and Wisdom, established in 2004 following on from The White Chapel, the parent sanctuary that laid the foundation for miraculous healings and spirit teachings. He has the ability to channel spirit doctors and surgeons for psychic surgery. Viven has mentored and lectured students since 1998, and conducted many international spiritual courses, workshops, and talks to promote the White Chapel teachings.



THIS WEEK'S AFTERLIFE ZOOM GROUPS

Saturday 2nd November 2019
'Love After Life' - must be a member of the Facebook group 'Love After Life.'

Sunday 3rd November 2019

Global Gathering: Guest: Viven Perumal will be talking about his experiences channeling spirit doctors and psychic surgeons and about the teachings of The Sanctuary he directs.
PLEASE NOTE TIME CHANGES FOR USA
Los Angeles 12 noon; Phoenix 1 p.m.; Chicago 2 p.m; New York 3 p.m.; London 8 p.m.; Paris 9 p.m.; Capetown 10 p.m.; Sydney 7 a.m. Monday. https://zoom.us/j/7595442928
Other cities..

Wednesday 6th November 2019

Automatic Writing and Mediumship Discussion
Share resources and discuss what participants are experiencing
1st and 3rd Wednesdays, 5:30 p.m. Pacific Time
https://zoom.us/j/7595442928
Coordinator: Sheila Lowe sheila@sheilalowe.com

More details of meetings
Videos of past gatherings
GUIDANCE FROM SILVER BIRCH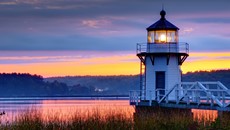 "You have a task to perform. You will imbibe this knowledge and you will use it to help others. You will develop the gifts of the spirit yourself and when you have done so you will become a little lighthouse that sheds the beams of truth to weary souls still in the darkness. When you do that you will fulfil the purpose of your own existence.

We can never promise that your life will be free from problems, perplexity, or even pain. We can promise that within yourself you will find the means to overcome all handicaps and disabilities. As you strive to express the highest, the deepest, the greatest within yourself, so will you attract to your aid those beings from our world who love you, who desire to help you, and through you help others." Guidance from Silver Birch p. 19.

See Victor on Video

* Subscribe to Victor's Youtube Channel:
* What Happens When You Die
* Afterlife and Science
* Near Death Experiences- Evidence of the Afterlife?
* What You Must Know Before You Die
* David Thompson's Materialization
* Million Dollar Challenge
* The Afterlife on Trial
* A Lawyer on the Afterlife
* Suicide is not the answer* Religion and the Afterlife
* Ghosts- Randi and closed-minded skeptics when they die
* Zwinge Randi's Challenge Exposed ... Lawyer Explains
* Why Professor Richard Dawkins is Wrong
* God--the Evidence (Without Religion)
* Afterlife Without Religion
* Skeptics Demolished
* Afterlife Objections Demolished
* Ghosts- Randi and closed-minded skeptics when they die
* Victor Zammit speaking at Speakers Corner* Materialized Houdini speaks to Victor





FEEDBACK: (Three only).

1) "I love Silver Birch wisdom. He spoke to me many years ago". Eileen
2 ) "You and Wendy light up my life. Thank you so much for all you do. Sending loving blessings to both of you.xx." Jean

3) "I found this, the Oct 25 issue, one of the more outstanding issues (for me)! As a poet myself, I enjoyed the inclusion of poetry. Even though the speaker of the long dialogue with his wife was rather lethargic, I found it VERY interesting. Oh, and I found that last book (you know of it) by Jon/White Crow was excellent! I could really relate EXPERIENTIALLY! The two of you must be in a state of overwhelm considering all that you do, and your extensive communication. It is and has been a wonderful work! I thank you for it." Richard Lee Van Der Voort




HIGHLY INSPIRATIONAL MUSIC: Faith Hill - There You'll Be (Pearl Harbor Theme 2001) "There You'll Be" is a love song by American country pop recording artist Faith Hill. It was released in May 2001 and was featured on the Pearl Harbor (movie) soundtrack. Upon its release, "There You'll Be" became Hill's highest-charting single in the United Kingdom and Ireland. The song also topped the charts of Canada, Portugal and Sweden and became a top-ten hit in the United States and several European nations. (Thanks to Trisha Robertson for the recommendation).


Whilst we encourage and we publish many papers and reports by afterlife researchers, we are not in a position to guarantee the accuracy of all claims. We accept the imputed claim that the afterlife and paranormal research done by the researchers is done in good faith. ALL WORK IS COPYRIGHT BY THE CONDITIONS SET AT THE GENEVA CONFERENCE ON COPYRIGHT.