May 3rd, 2019

Last week's report and all previous reports


COMMENTARY: PSYCHIC SCIENCE TELLS US WHAT HAPPENS WHEN WE DIE
Psychic Science is a system of knowledge which states, among other things:


1. That, at the death of the physical body, a person continues to function as a conscious being.
2. On crossing-over, we exist in a refined spirit-body which has substance and weight, and which can be seen by others in the spirit world.
3. That our spirit-body already exists during physical life, contained within the physical body.
4. That the soul-spirit can communicate in various ways with persons on earth after death.
5. That the world in which the soul dwells after the death of the body lies immediately around the physical earth.
6. That, while alive, a person can leave the physical body, and explore spheres of refined physical states, commonly called the spirit world.
7. That after we cross over to the afterlife most people are reunited with loved ones, instantly or after a short period of adjustment.
8. Psychic Science says we should completely ignore the false belief that we stay underground for thousands and/or millions of years until the angel Gabriel blows his trumpet to wake us from the dead.



RUPERT SHELDRAKE TALKS ABOUT HIS EXPERIENCE WITH SKEPTICS Rupert Sheldrake draws on his recent experience with Professor Richard Dawkins to support his claim that closed-minded skeptics are speaking from prejudice and ignorance.






EMINENT PEOPLE WHO ACCEPTED PSI If we believe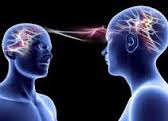 psychic phenomena (including telepathy, clairvoyance, precognition, psychokinesis etc.) to be real, perhaps persuaded by the scientific literature or by our own experiences, this list of more than two hundred intellectuals reminds us that we keep good company. The list, compiled by Etzel Cardeña for the PSI Encyclopedia, includes 28 Nobel Prize winners and well-known intellectuals - scientists, thinkers, writers, and artists of various kinds. Read more...



IN SEARCH OF THE DEAD: VISIONS AND VOICES The second of a 1992 BBC series, this video contains some vintage NDE experiences, including Barry Cook and Kimberley Clark Sharp. Nice to see a clip of medium Gordon Higginson, Sir William Crookes' accordion and some of the tests on Margery Crandon. Also great footage of Karlis Osis, and very young doctors Peter Fenwick and Melvin Morse. Sadly, being a BBC production, the producers were obliged to introduce a skeptical aspect, and the video takes a very anti-physical mediumship line with psychologist Alan Gauld, then President of the SPR.





THE IDIGITAL MEDIUM WEBSITE AND DATABASE


Congratulations to Keith Clark and the Idigital Medium team on their stunning new website. Keith writes: "For over 10 years researchers and enthusiasts like you have helped build one of the most comprehensive collections of afterlife resources in the world. We passionately strive to help preserve all important documents, websites, and media related to this important and exciting area of research." Check out the great collection of afterlife resources and add your suggestions.



THE SCIENCE AND SPIRITUALITY CONNECTION NOW FREE AND ONLINE 24 - 27th, May 2019 Ana Castro writes: "This event was scheduled to be held at the Omni Hotel in Houston, Texas. Due to unforeseen circumstances, we have been forced to move it online. All talks from our acclaimed speakers will be available live and free online during the 3-day event. All you have to do is register."

We urge all of our readers to take advantage of this incredible opportunity to hear some of the top speakers from Brazil on physical mediumship, Jung and mediumship, out-of-body experiences and healing. Our much-loved Sonia Rinaldi will also be sharing her latest ITC results. Dr. Larry Dossey and Dr. Dean Radin will be presenting and Livio Barbosa will demonstrate trance painting with great artists.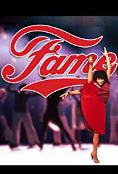 'FAME' IN THE AFTERLIFE ..."is vastly different from fame in the earth world. Spiritual fame carries with it distinctions of a very different order from the earthly distinctions, and it is gained in one way only - in the service of others. It sounds almost too simple to be feasible, but such is the case, and nothing will alter it. Whether the earthly famous will reside in the realms of the light immediately after their dissolution remains with themselves. The law applies to all, irrespective of earthly position." (Mons. Hugh Benson - in Anthony Borgia's Life in the World Unseen '97ed. p.214. directly from the afterlife)




MEET NELSON ABREU, OUR GUEST ON NEXT WEEK'S GLOBAL GATHERING Have you ever wanted to have an out-of-body experience? NÚlson Abreu is someone who can show you how to. As well as being a power systems engineer based in Los Angeles (USA), he is an instructor at International Academy of Consciousness (IAC), an organisation dedicated to the rational study and development of psychic and energetic abilities, especially the out-of-body experience (OBE). Find out more about Nelson.





NEXT WEEK'S AFTERLIFE ZOOM GROUPS
For full details see www.victorzammit.com/zoom
Saturday 4th May 2019
Love After Life - must be a member of the Facebook group 'Love After Life'
Healing Group with Rev Peter Sparks Los Angeles and Phoenix 2 p.m.; Chicago 4 p.m.; New York 5 p.m.; London 10 p.m.; Spain 11 p.m.; Sydney 7 a.m. Sunday
https://zoom.us/j/7595442928

Sunday, 5th May 2019
UK/Australia group Chaired by Karyn Jarvie
10 am LONDON 7 p.m. Sydney
https://zoom.us/j/7595442928

Inge Crosson with New Developments in physical mediumship
12 Noon London Time; 9 p.m. Sydney; 7 a.m. New York.
https://zoom.us/j/6123708172

Mediumship Development with Dr. Susan Barnes CSNU
2 pm New York time
https://zoom.us/j/8738817733

5 p.m. New York time: Global Gathering
Los Angeles 2 p.m.; Phoenix 2 p.m.; Chicago 4 p.m.; New York 5 p.m.; London 10 p.m.; Spain 11 p.m.; Sydney 7 a.m. Monday
Guest Nelson Abreu
https://zoom.us/j/7595442928

Monday 6th May 2019
Meditation and Intuition Development with Norma Turner
5 p.m. Phoenix U.S. time https://zoom.us/j/3499782616

Saturday, 10th May 2019
Love After Life must be a member of the Facebook group Love After Life

Energy Experiments with Keith Clark
Time: Los Angeles 2 p.m.; Phoenix 2.p.m.; Chicago 4 p.m.; New York 5 p.m.; London 10 p.m.; Sydney 7 a.m. Sunday.
https://zoom.us/j/7595442928



THE 'GHOSTS' OF FLIGHT 401
One of the most authenticated cases of after-death contacts ever documented is the so-called "Ghosts of Flight 401." On December of 1972, an Eastern Airlines Tri-Star jetliner, Flight 401, crashed into a Florida swamp. The pilot, Bob Loft, and flight engineer, Don Repo, were two of the 101 people who perished in the air crash. Not long after the crash, the ghosts of Loft and Repo were seen on more than twenty occasions by crew members and passengers on other Eastern Tri-Stars, especially those planes which had been fitted with parts salvaged from the Flight 401 wreckage. (See John G. Fuller's book for details). On one occasion Repo appeared to a captain and told him, "There will never be another crash. We will not let it happen." Read more...





OUR LOVED ONES IN SPIRIT ARE CLOSE BY
"Why should I be out of mind because I am out of sight?
I am but waiting for you, for an interval,
somewhere very near,
just round the corner".
From "Death is Nothing at all" by Henry Scott-Holland.



MESSAGES FROM THE AFTERLIFE WITH JONATHAN BEECHER Jonathan Beecher is the founder of White Crow Books, a small publishing house which publishes spiritual books. He is the editor of the anthology, 'In Times of War: Messages of Wisdom from Soldiers in the Afterlife'. Here he describes his own transformation that occurred in the year 2000 when he suffered from an accident while sleepwalking.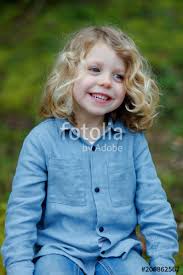 CHILDREN IN THE SPIRIT WORLD
Is the spirit of a child who dies in infancy as advanced as that of an adult? The child is sometimes much more spiritually advanced than an adult. It just may be that the child in a previous life had acquired more spiritual lessons, had spiritually evolved, had more relevant experiences and a more expanded consciousness than an adult.



THE LITTLE ANGEL OF COLOMBIA As you observe the incredible maturity and selflessness of this young boy, you may wonder whether this is the result of learning in a previous life, an unconscious knowledge of his soul purpose or simply the product of modeling of a wonderful mother who encouraged and supported his love of the elderly. In any event, the results are inspiring.






A MESSAGE TO ALL OUR FRIENDS WHO WANT TOP LEVEL MENTORING IN MEDIUMSHIP IN ARIZONA This weekend two full days of Mediumship Mentoring with two scientifically authenticated Master Mediums. At the lovely Embassy Suites Hilton Scottsdale Resort. A few tickets left only. Read more...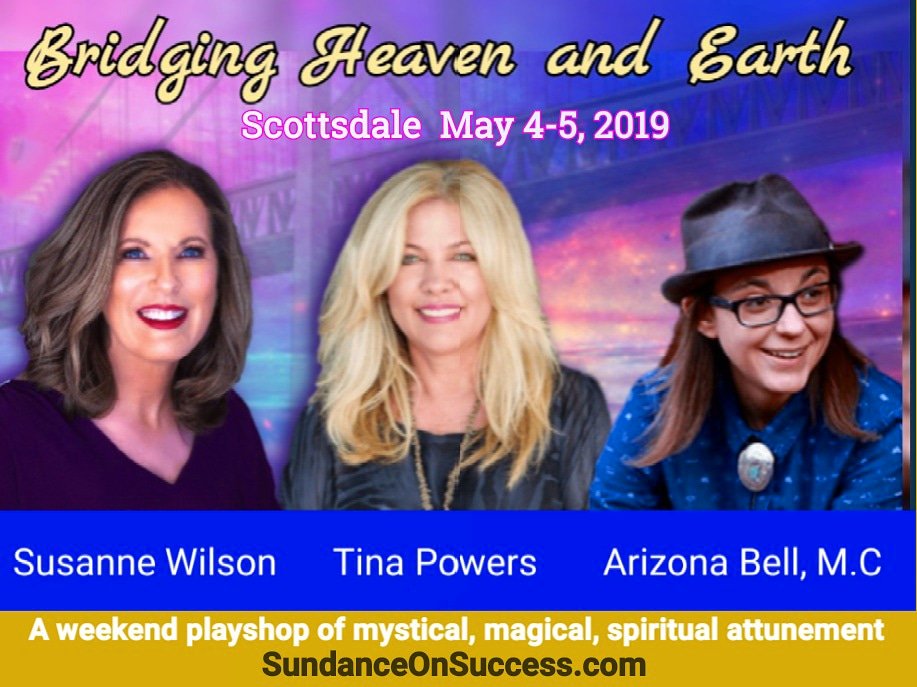 See Victor on Video
* Subscribe to Victor's Youtube Channel:
* What Happens When You Die
* Afterlife and Science
* Near Death Experiences- Evidence of the Afterlife?
* What You Must Know Before You Die
* David Thompson's Materialization
* Million Dollar Challenge
* The Afterlife on Trial
* A Lawyer on the Afterlife
* Suicide is not the answer
* Religion and the Afterlife
* Ghosts- Randi and closed minded skeptics when they die
* Zwinge Randi's Challenge Exposed ... Lawyer Explains
* Why Professor Richard Dawkins is Wrong
* God--the Evidence (Without Religion)
* Afterlife Without Religion
* Skeptics Demolished
* Afterlife Objections Demolished
* Ghosts- Randi and closed minded skeptics when they die
* Victor Zammit speaking at Speakers Corner
* Materialized Houdini speaks to Victor




INSPIRED UNIVERSAL MUSIC - FOOD FOR THE SOUL The brilliant music from The Phantom of the Opera; watch this magnificent performance of 'Wishing You Were Somehow Here Again' by Sierra Boggess as Christine, followed by herself and Ramin Karimloo in a powerful rendition of the 'Phantom of the Opera' title song. Visually it is memorable and absolutely stunning! You can briefly see Sir Andrew Lloyd-Webber in the audience between the two songs - I am sure he approved of this performance. Play it on full screen!





Whilst we encourage and we publish many papers and reports by afterlife researchers, we are not in a position to guarantee the accuracy of all claims. We accept the imputed claim that the afterlife and paranormal research done by the researchers is done in good faith. ALL WORK IS COPYRIGHT BY THE CONDITIONS SET AT THE GENEVA CONFERENCE