May 10th, 2019


Last week's report and all previous reports


COMMENTARY: MIND LIBERATION
Psychologists tell us that environmental programming when we were are young accounts for a high percentage of how we see the world and the beliefs we have. So much so, that, in most cases, sociologists can predict a great deal about us from knowing when and where we were born, where we grew up, our parents' occupation and religion and the schools we attended.

Some people are very fortunate to be shocked out of their early conditioning by what is called 'a spiritually transformative experience' or STE.

An experience is spiritually transformative "when it causes people to perceive themselves and the world profoundly differently: by expanding the individual's identity, augmenting their sensitivities, and thereby altering their values, priorities, and appreciation of the purpose of life". Near-death experiences are now fairly well known, but there are many other spiritually transformative experiences including out-of-body experiences (OBEs), visions, spiritual emergencies, kundalini experiences, pre-birth memories, past-life experiences, after-death communications (ADCs), shared near-death experiences, peak experiences, etc. Read more about STEs and the support available for those who have them.



HAMISH MILLER'S NEAR-DEATH EXPERIENCE
Hamish explains that, even before his near-death experience, he had begun to realise that there was a dimension missing in his life. Soon after, he had a near-death experience which led to profound changes in his awareness. As a result, he gave up the world of commerce and became one of Britain's most highly respected dowsers.





THE OVERVIEW EFFECT One surprising Spiritually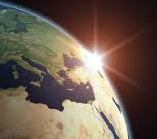 Transformative Experience is the "Overview Effect", first described by author Frank White in 1987. It is an experience that transforms astronauts' perspective of the planet and mankind's place upon it. Common features of the experience are a feeling of awe for the planet, a profound understanding of the interconnection of all life, and a renewed sense of responsibility for taking care of the environment. Read more...



NELSON ABREU - THE TRANSFORMATIVE POWER OF OUT OF BODY EXPERIENCES Nelson Abreu is an electrical engineer based in LA who has been teaching people to have out-of-body experiences through the International Academy of Consciousness since 2003. Now he is working on ways to enable people whose primary interest is pain relief, stress reduction, enhanced creativity, and well-being to quickly and easily experience a technology-assisted first OBE. His company, Neumascape, combines consciousness exploration with design, technology, and well-being.





BRIDGING THE GAP BETWEEN SCIENCE AND SPIRITUALITY The Rhine Research Center explores the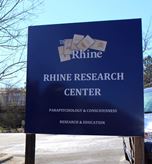 frontiers of consciousness and exceptional human experiences in the context of unusual and unexplained phenomena. The Rhine's mission is to advance the science of parapsychology, to provide education and resources for the public, and to foster a community for individuals with a personal and professional interest in PSI. Read more...



SUSANNE GIESEMANN - MESSAGES OF FAITH, HOPE AND LOVE Suzanne Geisemann has an excellent weekly radio show that you can access LIVE every Thursday at 4 p.m. New York time. You can also listen to recordings of past episodes. In this video, she talks about pets in the afterlife.





SIGNS FROM SPIRIT: THE WORK OF JOSEPH M. HIGGINS Joe Higgins, a medium and teacher of mediumship,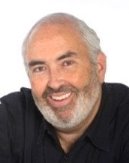 will be our guest on next Sunday's Zoom Global Gathering. He will be talking about 'Signs Children like to Send & and What They Want to tell us'. Joe has brought relief and comfort to countless people over the years and he has worked on missing person cases, cold cases, and murder investigations, as well as connecting clients to their loved ones, who have passed to the other side. He has written four superb books:
1) 'Hello...Anyone Home? : A Guide on How our Deceased Loved Ones Try to Contact Us through the Use of Signs'.
2) 'The Everything Guide to Evidence of the Afterlife: A scientific approach to proving the existence of life after death'.
3) 'Always Connected for Veterans: Deceased Vets Give Guidance From The Other Side' and
4) 'I Got Your Message: Understanding Signs From Deceased Loved Ones' (Always Connected Series).


NEXT WEEK'S AFTERLIFE ZOOM GROUPS
For full details see www.victorzammit.com/zoom

Saturday 12th May 2019
Love After Life - must be a member of the Facebook group Love After Life mbspann@aol.com

Energy Experiments with Keith Clark
(See recent interview)
2 p.m Los Angeles and Phoenix; 4 p.m.Chicago.; 5 p.m. New York; 10 p.m.London; 7 a.m. Sunday Sydney https://zoom.us/j/7595442928

Sunday 13th May 2019
UK/Australia group with Karyn Jarvie
10 a.m.London, 7 p.m. Sydney
https://zoom.us/j/7595442928

Mediumship Development with Dr. Susan Barnes CSNU
2 p.m. New York
https://zoom.us/j/8738817733

Global Gathering with Wendy Zammit
2 p.m. Los Angeles and Phoenix; 4 p.m. Chicago; 5 p.m. New York.; 10 p.m. London; 11 p.m. Spain; 7 a.m. Monday Sydney
Guest medium Joseph Higgins Topic: Signs our children send us.
https://zoom.us/j/7595442928

Monday 13th May 2019
EVP Practice group with Eloy Flores
7 p.m. to 8 p.m. - Chicago Time.
https://zoom.us/j/628328193


Tuesday 14th May 2019
Development Group with Norma Turner
5 p.m. Phoenix
https://zoom.us/j/3499782616

Spirit Art with Susan Barnes CSNU
No art experience required.
9 p.m. New York
https://zoom.us/j/8738817733

Wednesday 15th May 2019
Automatic Writing and Mediumship Discussion with Sheila Lowe
Share resources and discuss what participants are experiencing
5:30 p.m. Pacific
https://zoom.us/j/7595442928

Physical mediumship for new sitters and developing mediums
with Rob Blackburn
7 p.m. Central time; 8 p.m. New York; 5 p.m. Pacific Time;
https://zoom.us/j/4381898190

Saturday, 17th May 2019
Love After Life must be a member of the Facebook group
Love After Life


DR. WEISS' DAUGHTER: PAST LIFE REGRESSION HEALED HER SIGHT Dr. Brian Weiss says past-life regression can help to heal the mind, body, and soul. So when his own daughter Amy was diagnosed with sight-threatening cataracts at age 25, she decided to give it a try.





MEDIUM CHAR MARGOLIS WARNS AGAINST USING A OUIJA BOARD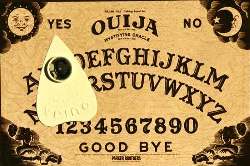 She writes: "For over 4 decades I have been communicating with the dead. I am very aware of the different "neighborhoods" in the spirit world. Just as there are good and bad people on the earth, there are definitely good and evil spirits on the other side. The movie Ouija (2014) is bringing new interest to the Ouija board. It's a perfect way for the dark side to lure children. It's sold as an innocent toy. It seems harmless but it isn't. You can communicate with spirits on the board. It is used as a medium, just as tarot cards or palm reading. It can fool you. It is not a toy. Read more...


SPIRITUAL SENSE FROM A BILLIONAIRE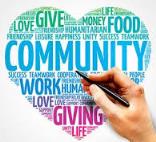 Mining magnate and leading Australian philanthropist Andrew Forrest has encouraged wealthy people across the Asia Pacific to donate more money to charity, rather than buying "another luxury good, or piece of land, or a yacht".

'You've got three meals a day, your kids are going to the school you chose, the house is getting paid off, that excess capital goes to waste if you don't use it for the maximum possible leverage and I think that's helping others,' he said. The latest generosity means the Forrests have now donated more than $1.5 billion to charity." Read more...


THE SCIENCE AND SPIRITUALITY CONNECTION ONLINE 24 - 27th, May 2019 Once again we urge all of our readers to take advantage of this incredible opportunity to hear some of the top speakers from Brazil on physical mediumship, Jung and mediumship, out-of-body experiences and healing in this FREE ONLINE CONFERENCE. Our much-loved Sonia Rinaldi will also be sharing her latest ITC results. Dr. Larry Dossey and Dr. Dean Radin will be presenting and Livio Barbosa will demonstrate trance painting with great artists. All you have to do is register here. The conference is free but donations to help offset the losses caused by having to cancel the face to face event that was originally planned to take place in Huston, Texas, USA would be very much appreciated.



SURVIVAL AFTER DEATH IS NOT CONDITIONAL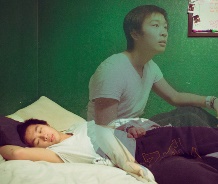 "You survive death as a spiritual being, because survival is part of the natural law, a fact which is purely biological in its operation. It has nothing to do with your religious beliefs, or lack of beliefs, or your outlook. It is not a reward or a punishment. You have no alternative but to survive...You are not a body with a spirit. You are a spirit with a body - a tremendous difference. But you are not your body." Maurice Barbanell in Power of the Spirit.


See Victor on Video
* Subscribe to Victor's Youtube Channel:
* What Happens When You Die
* Afterlife and Science
* Near Death Experiences- Evidence of the Afterlife?
* What You Must Know Before You Die
* David Thompson's Materialization
* Million Dollar Challenge
* The Afterlife on Trial
* A Lawyer on the Afterlife
* Suicide is not the answer
* Religion and the Afterlife
* Ghosts- Randi and closed minded skeptics when they die
* Zwinge Randi's Challenge Exposed ... Lawyer Explains
* Why Professor Richard Dawkins is Wrong
* God--the Evidence (Without Religion)
* Afterlife Without Religion
* Skeptics Demolished
* Afterlife Objections Demolished
* Ghosts- Randi and closed minded skeptics when they die
* Victor Zammit speaking at Speakers Corner
* Materialized Houdini speaks to Victor





FEEDBACK: (Three only).

1) Dear Victor and Wendy
I would like to let you know how much your Friday afterlife report is appreciated and valued. Thank you so very much for your tireless work in collecting exceptionally interesting information and topics and for sharing them.
The weekly report contains so many treasures and touches a myriad of topics that makes it unique in its kind. Let me reassure you, that your work and dedication is highly appreciated. Thanks a billion and my very best regards,
Cornelia, Switzerland

2) "I love the poem "Death is Nothing at all". I cannot wait for your Friday afterlife reports, they are so helpful, especially since my husband passed in September of 2018, and there is always something in your reports that speaks directly to me. For anyone who has lost a loved one, read that poem, it is so comforting. Victor, I hope you realize how you and your wife bring so much comfort to people with your reports, thank you."
Donna


3) "That little boy, the Litle Angel of Columbia, blew my mind. I AM TELLING EVERYONE I KNOW ABOUT THESE KIDS.
Betty

HIGHLY INSPIRATIONAL MUSIC
Bjorn wrote this song for Agnetha. It is about watching their daughter Linda grow up, and how every moment of being a parent is precious. Time goes by so quickly. This endearing song is one of Agnetha's all-time favourite ABBA tracks, and was featured on their final album "The Visitors". It was also included in the "Mama Mia" musical.
Whilst we encourage and we publish many papers and reports by afterlife researchers, we are not in a position to guarantee the accuracy of all claims. We accept the imputed claim that the afterlife and paranormal research done by the researchers is done in good faith. ALL WORK IS COPYRIGHT BY THE CONDITIONS SET AT THE GENEVA CONFERENCE