March 8th, 2019


Last week's report and all previous reports


COMMENTARY: 'PARANORMAL' BEING VALIDATED BY SCIENCE
Renowned scientist Dr. Edgar Mitchell was an Apollo 14 astronaut and the sixth man to walk on the moon. On the way back to Earth, he had a powerful experience of 'samadhi' (an ecstatic oneness with the universe). As a result of this, in early 1973 he founded the non-profit Institute of Noetic Sciences (IONS) which conducts and sponsors research into areas that mainstream science has refused to investigate, including consciousness research.

Dr. Mitchell discovered that many things which used to be considered 'paranormal' can now be explained by quantum physics, applying four critical concepts which have been supported by hundreds of experiments: entanglement, coherence, non-locality, and resonance.



DR EDGAR MITCHELL introduces us to his profound discoveries concerning quantum science and the newly discovered quantum hologram.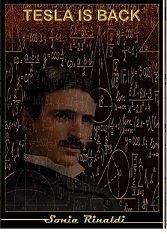 NIKOLA TESLA - the great scientist inventor "Physics, extends beyond what is scientifically known today. The future will show that what we now call occult or the supernatural is based on a science not yet developed, but whose first infant steps are being taken as we speak!"
According to some sources Tesla was receiving EVP voices in 1901. He died in 1943 and today he is still working from the afterlife with a number of researchers. Read more Sonia Rinaldi's ground-breaking EVP and ITC communications with Tesla in this wonderful e-book. Read more...



DR. CLAUDE SWANSON: SCIENCE OF THE SOUL THE AFTERLIFE AND THE SHIFT It is wonderful to have a physicist with Dr. Swanson's credentials explaining the evidence for the afterlife to scientifically-minded audiences. His list of evidence will be familiar to our readers: NDEs, OBEs, EVP and ITC, mediumship, past life regression, past life memories of children, automatic writing, ADCs, possession and spirit attachment, ghosts and hauntings. His 740-page book includes his explanation of the physics behind what he sees as 'the dramatic consciousness shift that appears to be underway on the Earth at the present time, including increases in intuition and ESP, possibly leading to enlightenment on a global scale'. Read more...





DOES TELEPATHY CONFLICT WITH SCIENCE? Chris Carter writes:
"In 1955 George Price, then a research associate at the Department
of Medicine at the University of Minnesota, published an article in the prestigious journal Science that began: 'Believers (those who accept the EVIDENCE of psychic phenomena)... appear to have won a decisive victory and virtually silenced opposition. This victory is the result of careful experimentation and intelligent argumentation. Dozens of experimenters have obtained positive results in ESP experiments, and the mathematical procedures have been approved by leading statisticians. Against all this evidence, almost the only defense remaining to the skeptical scientist is ignorance."
Read full article.


HOW OLD IS PSYCHICAL RESEARCH?

Many people think the beginnings of the spiritualist movement occurred at Hydesville in New York State in the 19th century, but psychic investigation is much, much older than that. This particular video of 22 minutes duration is about the origins of psychical research. You can see the complete collection of Keith Parsons short documentaries
here.
PARAPSYCHOLOGY CONFERENCE IN CENTRAL ENGLAND May 10th – 12th 2019

Warwick University
will be the venue for this conference on 'Parapsychology - exploring the science of the paranormal' sponsored by the
Open University Psychological Society
. This is an excellent chance to update psychologists with knowledge of near-death experiences, poltergeists, and the veracity of readings by mediums. Professor Frederick Toates has organised a stellar lineup of speakers including Tricia Robertson, Dr. Pim Van Lommell, Professor Bernard Carr, Cal Cooper, David Luke, Peter Naish, and Dr. Madeleine Castro. All welcome.
Read more...
PSYCHICAL RESEARCHER TRICIA ROBERTSON
Tricia is an inspired teacher who ran very popular courses in Psychical Research for six years for the Department of Adult and Continuing Education (DACE) at the University of Glasgow in conjunction with Professor Archie Roy. She has already published
'Things You Can Do When You Are Dead'
and
'More Things You Can Do When You are Dead'
. Next Sunday she will be our guest on
our Zoom Global Gathering
to talk about her third book which will be published soon.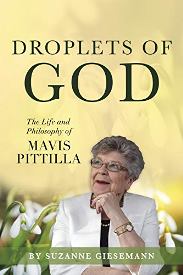 SUZANNE GIESEMANN'S NEW BOOK ABOUT MEDIUM MAVIS PITTILLA
'Droplets of God: The Life and Philosophy of
Mavis Pittilla
' is far more than the story of one of the most revered mediums of our time. It is a primer of the foundations of mediumship, the key philosophical teachings of Spiritualism, and of the soul's journey of self-realisation.
Read more...
NEXT WEEK'S FREE AFTERLIFE ZOOM GROUPS With Daylight Saving, some times will change over the next month. Full details are at www.victorzammit.com/zoom
Saturday, 9th March 2019
Energy Experiments with Keith Clark
3 p.m. New York and Florida.12 noon Pacific time; 8 p.m. London time; 7 a.m. Sunday Sydney.

Love After Life - email co-ordinators for details.

Sunday, 10th March 2019
Australia/Uk/Europe Group
New Developments in Physical mediumship with Inge Crosson - this week interview with physical medium Jose Medrado (trance medium painter).10 a.m. London; 11 a.m. Vienna; 9 p.m. Sydney; 6 a.m. New York; 3 a.m. Pacific.

Mediumship Development with Dr. Susan Barnes
2:00 p.m. New York time
CHECK TIMES IN YOUR CITY

Global Gathering with Tricia Robertson
4 p.m. New York Time;
8 p.m. London time; 7 a.m. Monday, Sydney time.

Monday, 11th March 2019
Meditation and Intuition Development with Dr. Norma Turner 5 p.m - 6.30 pm Phoenix U.S. time

EVP Practice group with Eloy Flores
Time:7 p.m. Central time

Tuesday, 12th March 2019 with Dr. Susan Barnes
Spirit Art 9 p.m. New York time.

Saturday, 16th March 2019
Dr. Sheri Perl Self Healing Workshop
4 p.m. New York Time; 1 p.m. Pacific time 8 p.m. London time; 7 a.m. Sunday Sydney time.

Love After Life - email co-ordinators for details.



RICHARD MARTINI GOING HOME Richard Martini talks about the research which led to his books "Flipside", "It's a Wonderful Afterlife" and "Hacking the Afterlife." He claims that near-death experiences point to another reality, the "home" described in many NDEs and by people under deep hypnosis.




PLATO 400 B.C. ON THE AFTERLIFE Belief in the afterlife was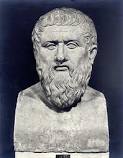 discussed over 2,400 years ago by people who were NOT religious. Here is what that famous Greek philosopher had to state about the afterlife: "When death approaches a man his mortal part dies, but the immortal part departs safe and incorruptible."



A DOCUMENTARY ABOUT CANADIAN MEDIUM CHRIS STILLAR AND GRIEVING MUM DONNA POLLOCK






FASCINATING EXPERIENCES WITH MATERIALISATION In this fascinating article from 'The Journal of Religion and Psychical Research' Volume 11, Number 2 April 1988 Mr. John R. Crowley talks about his experiences in a seance with physical medium Rev. Warren Smith in New York in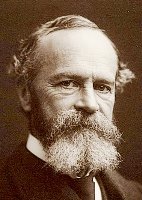 1947. He claims that William James, the first educator to offer a psychology course in the USA, materialised and told the sitters that he was working with a group of 42 college students and their two professors who had died in a plane crash. "Now, he said, would you like to meet one of the students who, as you call it, 'died' in the plane crash, and has been a part of our experiment? Naturally, we said yes. and a young man materialized and stood next to him. We talked with him and were struck by his total normality...no evidence of trauma to heart or mind caused by his sudden death." Read more....(and go to ectoplasm page 1)



THE WAY OF WAKING UP Alan Wilson Watts
(1915–1973) was a British philosopher, writer, and speaker, best known as an interpreter and populariser of Eastern philosophy for a Western audience. He studied Zen Buddhism and for time was an Episcopal minister.





DO YOU LIVE IN PERTH, WESTERN AUSTRALIA? This weekend is your chance to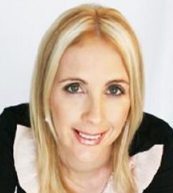 work with two brilliant Sydney-based mediums, Louise Hermann and Christine Morgan, who are coming to Perth for the weekend. Medium Dawn Collins is organising a demonstration tonight (March 8th) and a Mediumship Development Skills Day tomorrow (March 9th). These two are powerhouses of mediumship individually and together with Dawn will be off the charts. Read more...

WE DON'T DIE - ORLANDO FLORIDA
March 29th to 31st 2019


Join We Don't Die Radio® Show Host, Sandra Champlain and a faculty of international experts to EXPERIENCE the latest in Afterlife Studies and Communication...complete with many mediumship demonstrations. Other speakers: Sonia Rinaldi, Scott Milligan, Sheri Perl, Steven Macek, Chris Fitting, Jennifer Brazier, Arizona Bell, William Peters, Philip Dykes, Kerry McLeod. More details...


See Victor on Video
* Subscribe to Victor's Youtube Channel:
* What Happens When You Die
* Afterlife and Science
* Near Death Experiences- Evidence of the Afterlife?
* What You Must Know Before You Die
* David Thompson's Materialization
* Million Dollar Challenge
* The Afterlife on Trial
* A Lawyer on the Afterlife
* Suicide is not the answer
* Religion and the Afterlife
* Ghosts- Randi and closed minded skeptics when they die
* Zwinge Randi's Challenge Exposed ... Lawyer Explains
* Why Professor Richard Dawkins is Wrong
* God--the Evidence (Without Religion)
* Afterlife Without Religion
* Skeptics Demolished
* Afterlife Objections Demolished
* Ghosts- Randi and closed minded skeptics when they die
* Victor Zammit speaking at Speakers Corner
* Materialized Houdini speaks to Victor

FEEDBACK: (Three only)

1) "Thank you again, Victor, for helping to keep the words of our brother SB relevant. Spiritual truths are quite simple as he has shown us many times and if we all opened our minds and our hearts we would all be in a better place to understand why we are actually on this Earthwalk." Av
2) "Loved the interview with Rupert Sheldrake. The comment made by one of the interviewers starting at 10:58 was right on target: experiencing needs to come first. I think that, in the absence of personal experience, dogma takes hold (whether religious or scientific). The same probably applies to afterlife issues; it's hard to convince anyone who has had no personal experiences." Anna
3) "In your most recent Friday report there was an article on how to make your own afterlife connections and in it was a video of a man who just lost his wife and he sat down by the curb to talk to a little girl who was his neighbor. I just lost my husband in September and this video was just so beautiful to watch and so comforting (with quite a surprise ending). I recommend that anyone who suffered a loss watch this video. It had me crying good tears, thank you so much for sharing it. I am so grateful there is a site like this that I can go to every week. Many of your articles give me hope and help me cope. Thank you again for being there every week." Donna [This is the video Donna likes so much]


HIGHLY INSPIRATIONAL MUSIC: SOMETHING VERY SPECIAL You do not have to be a Catholic, or religious, or a believer to enjoy this absolutely brilliant music from the movie, 'Sister Act'. Recorded by various artists from the 1960s on as a love song, 'I Will Follow Him' was given a spiritual twist by the movie.



Lyrics
I will follow him
Follow him wherever he may go
And near him I always will be
For nothing can keep me away
He is my destiny.
I will follow him
Ever since he touched my heart I knew
There isn't an ocean too deep
A mountain so high it can keep
Keep me away
Away from his love.
I love him, I love him, I love him
And where he goes I'll follow, I'll follow, I'll follow
I will follow him
Follow him wherever he may go
There isn't an ocean too deep
A mountain so high it can keep
Keep me away.
We will follow him
Follow him wherever he may go
There isn't an ocean too deep
A mountain so high it can keep
Keep us away
Away from his love.
(I love him) Oh yes I love him
(I'll follow) I'm gonna follow
True love, he'll always be my true love
(Forever) From now until forever
I love him, I love him, I love him
And where he goes I'll follow, I'll follow, I'll follow
He'll always be my true love, my true love, my true love
From now until forever, forever, forever
There isn't an ocean too deep
A mountain so high it can keep
Keep us away
Away from his love.

Whilst we encourage and we publish many papers and reports by afterlife researchers, we are not in a position to guarantee the accuracy of all claims. We accept the imputed claim that the afterlife and paranormal research reported by the researchers is done in good faith. ALL WORK IS COPYRIGHT BY THE CONDITIONS SET AT THE GENEVA CONFERENCE