March 29th, 2019


Last week's report and all previous reports


COMMENTARY: SALUTING MEDICAL PROFESSIONALS WHO SHARE THEIR AFTERLIFE EXPERIENCES
Doctors

nurses and paramedics deal with life and death on a daily basis. So it is interesting that in a 2005 survey of 1,044 doctors in the USA, 76 percent said they believe in God, 59 percent said they believe in some sort of afterlife, and 55 percent said their religious beliefs influence how they practice medicine. This in spite of a professional culture which vigorously promotes scientific materialism.

Researcher Dr. Farr Curlin, who was involved in the above study, attributed this to the fact that doctors differ from scientists or psychologists in that they have direct and intimate contact with patients in life-and-death situations.

A number of doctors and nurses have bravely stepped forward to describe their own near-death experiences and to conduct investigations of the experiences of patients. For some time IANDS (The International Association for Near-Death Experiences) has been working to encourage doctors and nurses to understand and speak out about Near-Death Experiences.

While NDEs are critically important, there are many other areas of afterlife experiences which medical staff need to feel free enough to share, in order to help their patients. Fortunately, the climate of opinion is changing and this is beginning to happen.



PHYSICIANS ON HOW THEY HANDLE NDES IN THEIR MEDICAL PRACTICE Physician panelists Mary Neal, Rebecca Valla, James Kwako and Rajiv Parti will share how near-death experiences and knowledge of the afterlife have impacted their practices.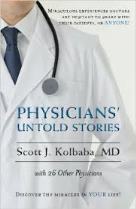 "PHYSICIANS' UNTOLD STORIES: MIRACULOUS EXPERIENCES DOCTORS ARE HESITANT TO SHARE WITH THEIR PATIENTS, OR ANYONE"
After a miraculous experience where he was given knowledge that a patient needed a lung scan, which ultimately saved his life, Dr. Scott Kolbaba became intrigued by unexplained phenomena which many doctors see during their professional careers. He spent three years compiling this anthology of experiences by 27 physicians (he actually gathered experiences from 200). Listen to interview



DR. JEFF O'DRISCOLL'S NEW BOOK "NOT YET" It's refreshing to meet an emergency care physician who is willing to go public with his spiritual experiences. In his professional experience, Dr. O'Driscoll frequently communicated with spirits who hovered between this life and the next. He saw people leave their bodies at the time of death and he experienced eternity with them. In his new book 'Not Yet', Jeff O'Driscoll M.D. describes his otherworldly communications that began in childhood, shortly after the farm accident that took the life of his older brother. In addition to 'Not Yet', Dr. O'Driscoll recently published six beautiful children's books and his first novel. He also paints and sculpts.See 'Not Yet: Near-Life Experiences & Lessons Learned.' Dr. O'Driscoll will be our guest on next Sunday's Zoom Afterlife Global Gathering.





DR. JOHN L. TURNER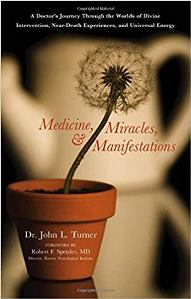 During his career as a neurosurgeon in Hawaii, Dr. Turner's curiosity drove him to explore nontraditional healing techniques that broadened the scope of recovery for his patients. In his fascinating book, Medicine, Miracles, and Manifestations he discusses
* How metaphysical events such as remote viewing, telepathy, consciousness, and life after death are all verifiable manifestations of the way the human brain interfaces with the universal consciousness.
*That consciousness persists after the death of the physical body.
*That our life is carefully planned before birth but there is an element of free will.
*That we can interface with a spiritual world and a collective human unconscious.



THE NDE OF DR. RAJIV PARTI
Rajiv Parti, M.D. speaks about his near-death experience at the Afterlife Convention in Santa Monica on 9/28/2013. Dr. Parti has a powerful NDE and it changed his life path to become a healer and wellness speaker. The conference included scientists, doctors, physiotherapists who shared their latest research in their field.





NEXT WEEK'S FREE AFTERLIFE ZOOM GROUPS With Daylight Saving, some times will change over the next month. Full details are at www.victorzammit.com/zoom

Saturday, 30th March 2019
Love After Life - email co-ordinators for details.

Sunday, 31st March 2019
Australia/Uk/Europe Group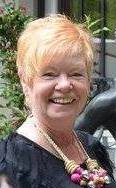 Guest medium: Margaret Challenger CSNU is from Wales and is a working medium and teacher of mediums. She has been a tutor at the Arthur Findlay College. She has talked to the spirit world from the age of 2 years old and has maintained the link all of her life. London 10 a.m; Vienna 11 am; Sydney 8 p.m. New York 5 am.
Check Times in your city:
Co-ordinator: Karyn Jarvie karynjarvie@ozemail.com.au



Sunday, 31st March 2019
Global Gathering with Dr. Jeff O'Driscoll (see item above)
4 p.m. New York Time; 9 p.m. London time; 7 a.m. Monday, Sydney time. Time in your city

Monday, 1st April 2019
Meditation and Intuition Development with Dr. Norma Turner 5 p.m - 6.30 pm Phoenix U.S. time

Wednesday, 3rd April 2019
Automatic Writing and Mediumship Discussion
Sheila Lowe 5:30 p.m. Pacific Time

Physical mediumship for new sitters and developing mediums Rob Blackburn
Times: 7 p.m. Central time 8 p.m. New York 5 p.m.
Saturday, 6th April 2019
Love After Life - email co-ordinators for details.
Full details are at
www.victorzammit.com/zoom
SPIRITISM IN BRAZIL
Luis Sergio Marotta joined us from Brazil for Last Sunday;s Global Gathering to give us an introduction to the fascinating world of Brazilian Spiritism. We hope this will be the first of many occasions when he joins us.
WILLIAM STAINTON MOSES AND HIS 'SPIRIT TEACHINGS'
William Stainton Moses (1839–92) was an Anglican clergyman. On March 30, 1873, spirit messages started coming through Moses' hand by means of "automatic writing." This method was adopted, Moses was informed, for convenience purposes and so that he could preserve a connected body of teaching. Those teachings were compiled in two books,
'Spirit Teachings'
and '
More Spirit Teachings
'.
Both books are regarded as Spiritualism's greatest classic containing the religious, philosophical and ethical implications of Spiritualism, as viewed by the spirit world. The communicators, by their logic, compelled their medium to abandon, stage by stage, his orthodox religious beliefs. They gave clear evidence of their high purpose and furnished him with irrefutable proofs of Survival. See
the entire collection of Keith Parsons Spiritual Evidence movies
SCIENCE AND THE AFTERLIFE
Quantum physics is the study of the characteristics of a

relationship between subatomic particles and energies. Unorthodox physicists tell us this important research has a strong bearing on the understanding of the paranormal and the afterlife. These physicists are discovering no conflict at all between physics and belief in the paranormal and the afterlife. Indeed, they are showing that the phenomena we now call 'paranormal' are normal and consistent with the laws of science.
Read more.



CAROLINE MYSS AND DR. NORM SHEALY
More than 25 years ago, a Harvard-trained neurosurgeon and researcher named Norman Shealy was introduced to a young woman with a special gift: she could "see" illness in other people with only her intuition to guide her. After extensive testing, Dr. Shealy concluded that her ability to diagnose illness—even from remote distances—was 93% accurate. Today that "medical intuitive"—Caroline Myss—is a legend in the field of intuition and energy healing, with five New York Times bestsellers to her credit.





MINISTER'S DAUGHTER DEMONSTRATES STUNNING MEDIUMSHIP Dr. Horace Westwood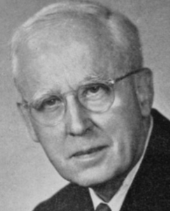 was a Unitarian minister in Canada at the beginning of last century. After becoming interested in spirit contact he bought a ouija board but nothing happened until his eleven-year-old daughter Anna began to touch the planchette. Even when she was blindfolded it spelled out long a detailed messages even when the letters were randomly scattered. She soon was able to:
* type quickly while blindfolded (she had never learned to type),
* read a book that was placed in the next room,
* play chess and play the piano far better than she had previously been able to
* talk about hunting and trapping with professionals although she had never learned.
All these things she did while fully conscious when "the spirits" were present. When the spirit team left six years later all these abilities disappeared. Read more...
Source: Westwood, Horace, 'There is a Psychic World', Crown Publishers, 1949, pp. 3-4.



THE SURVIVAL TOP 40


The above case is one of the top 20 cases listed as evidence for spirit communication in the Survival top 40 compiled by The Association for The Evaluation of Evidence for Survival. Cases are listed in order of their ranking by the Evidence Scoring System. Click on the case name to go to a summary in .pdf format. Clicking on the source will lead you to information on obtaining the source if it is a book. Clicking on the score will take you to the table showing how its value was determined. Seventeen of the cases are included in the highly recommended book "The Survival Files" by Miles Edward Allen. Read more...



LIVE TRANQUILLY
" Do not live with the feeling that you must get over the ground as quickly as possible to reach a certain point. Just live every moment, every hour, every day, tranquilly in the protective love of God, taking the hours as they come and doing one thing at a time, QUIETLY."
The Quiet Mind



DO YOU HAVE TROUBLE MEDITATING?
There is a certain mythology that seems to have attached itself to the practice of meditation. There are also a few myths that keep people from enjoying this ancient and life-enhancing daily ritual. Watkins will debunk the 5 most common myths and show you how you can benefit from very simple meditation in just 10 minutes a day.





See Victor on Video
* Subscribe to Victor's Youtube Channel:
* What Happens When You Die
* Afterlife and Science
* Near Death Experiences- Evidence of the Afterlife?
* What You Must Know Before You Die
* David Thompson's Materialization
* Million Dollar Challenge
* The Afterlife on Trial
* A Lawyer on the Afterlife
* Suicide is not the answer
* Religion and the Afterlife
* Ghosts- Randi and closed minded skeptics when they die
* Zwinge Randi's Challenge Exposed ... Lawyer Explains
* Why Professor Richard Dawkins is Wrong
* God--the Evidence (Without Religion)
* Afterlife Without Religion
* Skeptics Demolished
* Afterlife Objections Demolished
* Ghosts- Randi and closed minded skeptics when they die
* Victor Zammit speaking at Speakers Corner
* Materialized Houdini speaks to Victor





FEEDBACK: (Three only).

1) This is an excellent report, especially the article on despair. You have hit the jackpot with this one. We appreciate all of the wonderful work that you do. Tricia.
2) A beautiful edition of the Report. I was mesmerized by Hans Rosling's graphic depiction of how good things really are....compared to what we see and hear on the news. Compared to where we have come from, the world is really in a BETTER place today than we are led to believe. It is hard to remember that when we are faced with the daily barrage of horror stories happening globally. And the addition to the report, supplied by Karl, was very interesting listening. Thanks! Lisa

3) I Love what you are doing. I feed on it. There is so much good material on the weekly update. Let's get the word out there! And your book is great reading. Terry.


HIGHLY INSPIRATIONAL MUSIC:
'WHEN YOU BELIEVE' This stirring song from the animated film 'The Prince of Egypt' is presented by the BYU Women's Chorus.



Lyrics
When You Believe
Mariah Carey, Whitney Houston

Many nights we prayed
With no proof anyone could hear
In our hearts a hope for a song
We barely understood

Now we are not afraid
Although we know there's much to fear
We were moving mountains
Long before we knew we could, whoa, yes

There can be miracles
When you believe
Though hope is frail
It's hard to kill

Who knows what miracles
You can achieve
When you believe somehow you will
You will when you believe
Mmmyeah

In this time of fear
When prayer so often proves in vain
Hope seems like the summer bird
Too swiftly flown away

Yet now I'm standing here
My heart's so full, I can't explain
Seeking faith and speakin' words
I never thought I'd say

There can be miracles
When you believe (When you believe)
Though hope is frail
It's hard to kill (Mmm)
Who knows what miracles
You can…


Whilst we encourage and we publish many papers and reports by afterlife researchers, we are not in a position to guarantee the accuracy of all claims. We accept the imputed claim that the afterlife and paranormal research done by the researchers is done in good faith. ALL WORK IS COPYRIGHT BY THE CONDITIONS SET AT THE GENEVA CONFERENCE