COMMENTARY: FROM A LAWYER'S PERSPECTIVE When materialists and closed-minded skeptics refuse to accept the objective evidence for the afterlife, I am reminded of a courtroom scene. Imagine that the police prosecutor in a case of murder has brought in one hundred witnesses. All of these witnesses are highly accredited scientists, doctors, lawyers, writers, psychiatrists, psychologists, physicists, and many others. All of the witnesses state that they saw the accused take a gun out of his belt and shoot the victim five times in the chest.
Then the defense lawyer stands up and argues the debunkers' argument:
• all the prosecution witnesses are hallucinating
• they were all hypnotized
• they are all in collusion with the prosecutor
• alternatively, all of these witness are projecting their own guilt onto the accused
• these witnesses exteriorized their own extra energy collectively which killed the victim
• (and if all else fails) it was super-psi.

I have personally had many undeniable experiences of contact with people who have "died"– as have hundreds of millions of people around the world. Over the last twenty years, as knowledge about afterlife contact is becoming widespread, more people are prepared to talk about these experiences. These experiences are reaching a threshold, and as more people share them, the contact field is being strengthened. Expect big things. There is 'nothing more powerful than an idea whose time has come'.



ITC EXPERT DR. ANABELA CARDOSO SHOWS US HER WORKSPACE In this short segment Dr. Anabela Cardoso, a pioneer in instrumental transcommunication, shows her recording studio, a small acoustically well-insulated room in her house. She reports on the frequencies she uses in her experiments and informs the potential EVP operator that it is the type of noise rather than the frequencies that seems to be relevant for the Direct Radio Voices while for EVP experiments the noise should be much softer.





TOM BUTLER ON SCIENCE AND SCIENTISM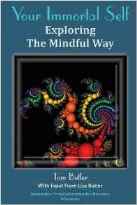 Tom Butler, co-director of the Association TransCommunication (ATransC) writes:
"I study a set of reported human experiences generally known as paranormal phenomena. The majority of supposed scientists explain them as illusion, delusion or fraud. We know they are not, and can demonstrate as much with good studies and often good science. It seems they are lying to us in order to defend their belief in what is real. Other supposed scientists offer explanations that we can easily show are without merit. They too seem to be defending their status quo. Here is an overview of this problem: Open Letter to Paranormalists: Limits of science, trust and responsibility | Etheric Studies

The purpose of science is to help us understand our world. That is to say, scientists are to provide a demonstrable explanation for reported human experiences such as "why did that apple fall on my head" and "why do I have strange voices in my audio recording." Casting aside such reports as delusion or fraud when it is easily demonstrated that they are not, is not scientific. Only the uninformed and unscientific describe attempts to understand such human experiences as junk science."
Please log in and 'upvote' the article on Quora.



LEO GALLAND M.D. "ALREADY HERE - A DOCTOR DISCOVERS THE TRUTH ABOUT HEAVEN"
Dr. Leo Galland is a graduate of Harvard University and the New York School of Medicine. He is the author of several medical books and is a regular columnist for 'Huffington Post', writing about various issues in integrated medicine, and about the limitations of allopathic medicine. His book, Already Here, tells of the death of his son, Christopher, who transitioned at the age of 22. Listen to Sandra Champlain's excellent interview.




POWERFUL MESSAGE FROM THE GREAT SILVER BIRCH "There are no words to compare the life in your world of matter with the life in the

world of spirit. We who are 'dead' know so much more of life than you do. This is the world where the artist finds all his dreams come true, where the painter and the poet realize their ambition, where genius has full power of expression, where the repressions of earth are swept away and all gifts and talents are used in the service of one another ... This is the world where thought is the living language and reveals itself with lightning rapidity ... This is the world where we have no money to worry us where there is no competition, no driving of the weaker to the wall, where the strong are strong because they have something to give to those less fortunate than themselves." (Teachings of Silver Birch p.121, 1993 Ed.)
CHILDREN IN THE AFTERLIFE: A VERY INTERESTING INTERVIEW James talks with Bob Olsen about children in the afterlife. He explains why children are more closely tied to their spiritual essence than adults, how imaginary friends might actually be contact with spirits, what messages children in the afterlife send their surviving loved ones, and how age comes into play in the spirit world.





NO ETERNAL HELLFIRE! Directly from the afterlife from a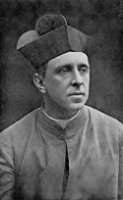 former Catholic priest, Mons. Hugh Benson:
"There was no light in the lowest realms (for those crossing over with very low vibrations) - no light, no warmth, no vegetation, no beauty. But there is hope - hope that every soul there will progress. It is in the power of each soul to do so, and nothing stands in his way but himself. It may take him countless of thousands of years to raise himself one inch spiritually, but it is an inch in the right direction." (Life in the World Unseen by Mons. Hugh Benson - as related through medium Anthony Borgia. 1997 ed. p.107).


POPULAR PSYCHIC MEDIUM JOHN EDWARD IS THE REAL DEAL John Edward (please note his name is John Edward NOT John Edwards) is continually attacked by skeptical no-nothings. He was one of a number of mediums who was tested by Professor Gary Schwartz and colleagues at the University of Arizona twenty years ago. Dr. Schwartz writes:"These mediums have been tested under experimental conditions that rule out the use of fraud and cold reading techniques commonly used by psychic entertainers and mental magicians." The extract from the video below, made in 1999, shows Professor Schwartz conducting experiments with five of the mediums.





PHYSICAL MEDIUM MARION DAMPIER JEANS
In her talk last week, physical medium and best-selling author Marion Dampier Jeans, shared with us what she learned about the real reason horse-shoes are considered lucky and many other fascinating insights. She has been conducting research in Sweden, France, Scotland, and Norway, learning about "the old ways" that communities used for "protection" and has put some of them into practice.





SUNDAY'S GLOBAL GATHERING GUEST IS TOM T. MOORE, author of The Gentle Way books, who will be talking about "Creator, Souls, Group Souls, Pre-Births, and More." In our Global Gathering last November, Tom shared what he has learned about effective prayer, or what he calls, obtaining a 'Most Beneficial Outcome'. He asks that all of us say out loud each morning:
"I now send white light and love to every continent, every island, all the rivers, lakes and streams, and all the oceans and seas, and I release this light to go where it is needed the most to light up the darkest parts of the world, thank you."






NEXT WEEK'S AFTERLIFE ZOOM GROUPS
Full details at www.victorzammit.com/zoom

Saturday, 13th July 2019

Love After Life must be a member of the Facebook group 'Love After Life'

Energy Experiments
Dates of meeting: 2nd Saturday of every month (2nd Sunday in Australia)
https://zoom.us/j/7595442928
Time: Sydney 7 a.m.; Los Angeles 2 p.m.; Phoenix 2.p.m.; Chicago 4 p.m.; New York 5 p.m.; London 10 p.m.
Co-ordinator: Keith Clark keith@idigitalmedium.com


Sunday 14th July 2019

New Developments in Physical Mediumship with Inge Crosson Sunday 9 p.m. Sydney time 12 Noon London time.
Guest: TBA
Co-ordinator: Karyn Jarvie karynjarvie@ozemail.com.au
https://zoom.us/j/6123708172

Mediumship Development with Dr. Susan Barnes CSNU
Developing the skills of mental mediumship and blending with spirit. 2:00 p.m. New York time
Online in Zoom https://zoom.us/j/8738817733
susanbbarnes@gmail.com

Global Gathering email books@victorzammit.com
2 p.m. Los Angeles and Phoenix; 4 p.m. Chicago; 5 p.m. New York.; 10 p.m. London; 11 p.m. Spain; 7 a.m. Monday Sydney
Guest: Tom T. Moore
https://zoom.us/j/7595442928


Tuesday 16th July 2019

Development Group with Norma Turner njturner@earthlink.net
5 p.m. Phoenix Note moved from Monday
https://zoom.us/j/3499782616


Wednesday 17th July 2019

Automatic Writing and Mediumship Discussion
5:30 p.m. Pacific Time
Coordinator: Sheila Lowe sheila@sheilalowe.com
https://zoom.us/j/7595442928

Physical mediumship for new sitters and developing mediums
All are welcome to share their experiences related to physical phenomena.
Times: 7 p.m. Central time; 8 p.m. New York ; 5 p.m. Pacific Time; Coordinator: Rob Blackburn rkblack rkblack@mtco.com
https://zoom.us/j/4381898190



THE AREI TRIBE IS GATHERING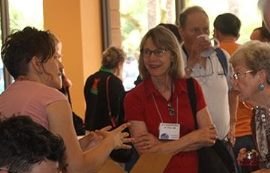 Many of our readers have experienced the unique energy and high vibrations that have been a feature of the annual AREI conferences/ symposiums held every September in Scottsdale Arizona for the last five years. Many of us have forged life-long friendships at these "love-fests."

And this year's AREI-sponsored SOUL-SUMMIT is going to be just as wonderful. There is a special joy in being able to speak openly about evp, signs, after-death contacts, dream visits etc. etc. with people who are just as excited by these topics as you are. Join this very special community for three days in a spectacular venue.

Experience stunning evidential mediumship from some of the top mediums in the USA. Be inspired by experts in personal growth and healing, out of body experiences, grief recovery. 17 sessions and three meals over three days included. Stay tuned as we re-introduce you to some of the speakers you already know and introduce wonderful new ones. Register here...



SUZANNNE GIESEMANN ON WHAT OUR LOVED ONES ARE DOING ACROSS THE VEIL
Evidential medium Suzanne Giesemann needs no introduction to most of you. She was not able to present at the 2018 Symposium, but will be front and center this year at the Soul Summit. So many people say they have learned to connect directly with their loved ones in spirit using the techniques she teaches.





PLANE CRASHES AND OTHER VIOLENT DEATHS: We are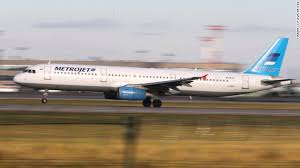 informed by highly credible afterlife teachers directly from the afterlife that, when death is inevitable, the spirit can be pulled out of the body immediately before the accident and pass into the afterlife with no pain. Afterlife researcher Robert Crookall writes: "Our soul-consciousness is very much ahead of our physical-consciousness. So, when instant death occurs through an accident, the soul is aware of what is about to happen a split second before the impact occurs and leaves the body. The soul having left, no pain is felt...These sudden transitions appear tragic and ghastly to the onlooker, but to the person who has just died, death is always wonderful."
The Supreme Adventure: Analyses of Psychic Communications




NEVER, EVER GIVE UP Arthur Boorman, a former paratrooper, was a disabled veteran of the Gulf War. For 15 years he was told by his doctors that he would never again be able to walk on his own. He proved them wrong with determination and the support of a group, a program, and a mentor who believed in him.






See Victor on Video
* Subscribe to Victor's Youtube Channel:
* What Happens When You Die
* Afterlife and Science
* Near Death Experiences- Evidence of the Afterlife?
* What You Must Know Before You Die
* David Thompson's Materialization
* Million Dollar Challenge
* The Afterlife on Trial
* A Lawyer on the Afterlife
* Suicide is not the answer
* Religion and the Afterlife
* Ghosts- Randi and closed-minded skeptics when they die
* Zwinge Randi's Challenge Exposed ... Lawyer Explains
* Why Professor Richard Dawkins is Wrong
* God--the Evidence (Without Religion)
* Afterlife Without Religion
* Skeptics Demolished
* Afterlife Objections Demolished
* Ghosts- Randi and closed-minded skeptics when they die
* Victor Zammit speaking at Speakers Corner
* Materialized Houdini speaks to Victor





FEEDBACK: (Three only).

1) "Your weekly newsletter is a constant inspiration and joy to read. Having recently had my wife of 60 years pass over, I find the writings of Silver Birch particularly interesting and convincing.
With many thanks."
Vincent

2) "As always, thank you so much, Victor and Wendy, for your hard work with giving us all another wonderful afterlife report! These reports never cease to amaze me! They are truly a godsend to me and my family who have lost so many loved ones in a short time. Love you both and thanks again and again." Adam

3) "Thank you very much!! These must be so much work!"
Donna



HIGHLY INSPIRATIONAL MUSIC 'WHAT A WONDERFUL WORLD' sung by the great jazz genius, Louis Armstrong. The stunning visual images capture the beauty of the world we live in. As the creator of the video says "if we could stop a few minutes a day and see only what is beautiful." To view in full-screen mode click twice in the bottom right corner of the video.


Whilst we encourage and we publish many papers and reports by afterlife researchers, we are not in a position to guarantee the accuracy of all claims. We accept the imputed claim that the afterlife and paranormal research done by the researchers is done in good faith. ALL WORK IS COPYRIGHT BY THE CONDITIONS SET AT THE GENEVA CONFERENCE