February 8th, 2019


Last week's report and all previous reports


COMMENTARY: NDES BRING A FULLER UNDERSTANDING OF GOD Kevin Williams, who has created near-death.com, one of the best afterlife sites on the Internet, has analysed literally thousands of near-death experiences. He writes:

"If you read enough of these NDEs, you will discover that love is the most important thing there is. And the love they are talking about is practically non-existent on Earth.
The love that near-death experiencers are talking about is unconditional love - unlimited love - all-powerful love - all-encompassing love - a universal love. This love is the divine entity which all the religious people on Earth worship as 'God'.

People who have an NDE are bringing into the world a light of love which has never before been understood on such a vast scale. Experiencers tell us that love is God. The light seen in so many NDEs is this love that is God. God is the light that loves. And loving others and everything is all that really matters in life."
(Read more- see question 6)

RAY DIED AND WAS OVERWHLMED WITH LOVE
As a 9 year old, Ray hit his head and died. After instantly 'downloading' billions of answers to questions, he was introduced to 'God' whom he describes as follows: "When you look at a photograph of a galaxy, each one of those little pinpoints of light was God and each one of those was worshipping and saying 'We love you - I love you'. It was beautiful, blissful, unconditional pure love." His Catholic priest told him that his experience was probably a trick of Satan. Now an artist, he still thinks of his experience twenty or thirty times a day. Inspiring.





DR JULIA ASSANTE TALKS ON

SKEPTICO Join Skeptiko host, Alex Tsakiris, for an interview with Dr. Julia Assante author of, 'The Last Frontier: Exploring the Afterlife and Transforming Our Fear of Death'. During the interview Assante talks about the effects of technology on spirit communication: Read more and listen...



PIM VAN LOMMELL SUMMARISES HIS RESEARCH ON NDEs 344 people have a cardiac arrest. Their heart stops. Their brain has no oxygen, no function. By all medical accounts, they are dead. Despite this, 18% have a NDE, with enhanced consciousness, vivid memory, and astonishing aftereffects. For the rest of their lives, they are transformed.





FROM THE HIGHER SIXTH LEVEL: THE PURPOSE AND MEANING OF LIFE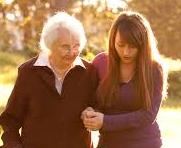 "Your purpose in life is to grow in character. It is not to doggedly pursue that which your society says is in your own self-interest, such as amassing wealth, building a 'healthy' retirement, traveling at length or otherwise indulging in purely selfish pursuits. Your purpose, I say again, is to grow in character. This is done by focusing not on yourself but on those around you. It is ironic, but by attending to all those people of your acquaintance, by giving of yourself to these people and to your family, only then do you truly find yourself and establish your own firm identity."
(Judy Laddon, 'Beyond The Veil', '87 ed., p66).

BRILLIANT AFTERLIFE VIDEO Dan Drasin's wonderful video about EVP and ITC Calling Earth

first came out in 2014 but he has added sections to it twice. You can see it on Vimeo at https://vimeo.com/101171248. Lovely to see German physicist and ITC pioneer, Dr. Ernst Senkowski, Tom and Lisa Butler and Alexander MacRae. And don't miss the most stunning 5 minute conclusion 'What Does it all Mean?' at 1 hour and 30 minutes..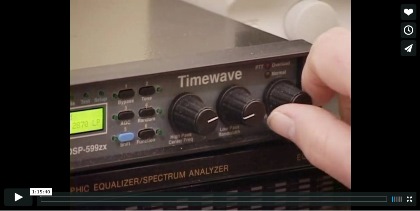 DAN DRASIN TALKS TO CHICAGO IANDS
Dan has had a long standing interest in paranormal phenomena and anomalous experiences. This started as a result of numerous precognitive dreams during his childhood. Dan eventually became a keen investigator of the UFO phenomenon and later developed an abiding interest in various facets of afterlife research. Since the passing of his former partner, Jane, in 2007, Dan has received a number of unmistakable communications from her.





SCIENCE AND SPIRITUALITY CONNECTION HOUSTON TEXAS MAY 2019
If, like us, you are interested in the scientific approach to afterlife and consciousness research, you will be interested in this upcoming conference on MAY 24th, 25th, and 26th, 2019.





Dr. Larry Dossey and Dr. Dean Radin will be presenting, together with Sonia Rinaldi who will be sharing her latest ITC experiments. Livio Barbosa will work on canvas through the phenomenon of trance painting with great artists. As well there will be top speakers from Brazil on physical mediumship, Jung and mediumship, out-of-body experiences and healing. Read more...



ANA CASTRO OUR GUEST ON THIS SUNDAY'S GLOBAL GATHERING Ana Castro who is organizing the above conference will be our guest in the Global Gathering this week. Originally from Brazil, she has lived in the United States for the last 12 years and works as a Project Manager in the Chemical Industry. She is also the founder of Solar 3, a company that aims to promote events, symposiums and conferences involving the theme of universal spirituality and after-life topics. Sunday 3 p.m New York time. Click the link https://zoom.us/j/7595332928


THIS WEEK'S ZOOM GROUP MEETINGS

Check out the free online meetings this week at victorzammit.com/zoom/
Groups meeting this week include:

Saturday 9th February 2019
Energy Experiments
Time: 3pm New York and Florida; 12 noon Pacific time; 8 pm London time; 7 am Sunday Sydney time
Co-ordinator: Keith Clark keith@idigitalmedium.com

Sunday 10th February 2019
Australia/ UK/ Europe
Times: 10 am London time: 9 pm Sydney time
Inge Crosson on Physical mediumship
Mediumship Development
Times: 1:00 p.m. New York time Susan Barnes
Global Gathering - Guest Anna Castro.
Times: 3 pm New York Time; 8 pm London time; 7 am Monday Sydney time

Monday 11th February 2019
Meditation and Intuition Development with Norma Turner Phoenix US time 6 pm - 7.30 pm
EVP Practice group
7 pm to 8 pm - Chicago Time.

Tuesday 12th February 2019
Name of group: Spirit Art with Susan Barnes

Saturday 16th February
Name of group: Love After Life

Full details at victorzammit.com/zoom/



ARE YOU AN IDEAL CANDIDATE FOR HAVING OUT OF BODY EXPERIENCES?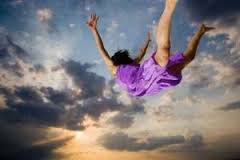 Bob Peterson writes "Can we use science to transform ourselves into ideal (or at least better) candidates for OBEs? I believe the answer is yes. We start by examining what scientists know about the people who are predisposed to OBEs. Then we change our habits to "reprogram" our brains for OBE using a concept neuroscientists called neuroplasticity: the brain's ability to rewire itself." Read more...




REALITY AND YOU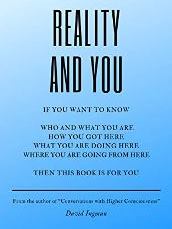 David and Jean Ingman have been tapping into higher consciousness to ask every question they can think of about life, the universe and all there is. Now they have published their findings in paperback and kindle in two volumes.
Book 1 is Conversations with Higher Consciousness
Book 2 is Reality and You. The Philosophy and Science of Consciousness.
See more on Amazon.com

Ask your question or get in touch here.


AFTER-DEATH COMMUNICATION
Afterlife researcher Dr Annette Childs has some valuable information after-death communication. She shares Don's experience of a white stone disappearing and being materialised on the other side of the country.





HALFWAY ACROSS THE RIVER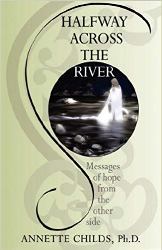 Halfway Across the River is a compilation of fascinating stories that detail Dr. Annette Childs' nearly twenty years of work with they dying. From deathbed visions, to messages sent from beyond the veil, these poignant tales offer a perfect blend of truth, mystery, and wonder. Readers will find themselves misty with emotion one moment, and dissolving into laughter the next. Indeed, Halfway Across the River achieves a nearly perfect balance between the mundane and the extraordinary. The true accounts Dr. Childs describes are meant to bring peace to the dying, hope to the grieving, and true food for thought to the rest of us.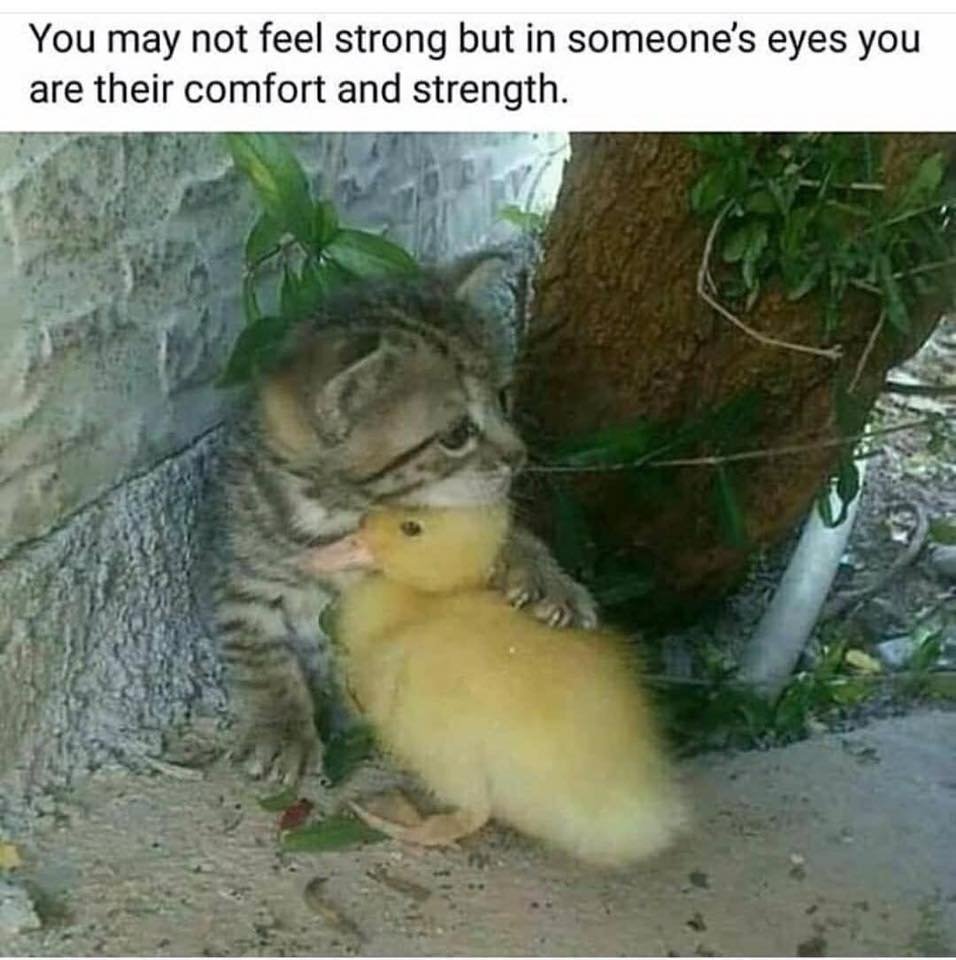 See Victor on Video
* Subscribe to Victor's Youtube Channel:
* What Happens When you Die
* Afterlife and Science
* Near Death Experiences- Evidence of the Afterlife?
* What You Must Know Before You Die
* David Thompson's Materialization
* Million Dollar Challenge
* The Afterlife on Trial
* A Lawyer on the Afterlife
* Suicide is not the answer
* Religion and the Afterlife
* Ghosts- Randi and closed minded skeptics when they die
* Zwinge Randi's Challenge Exposed ... Lawyer Explains
* Why Professor Richard Dawkins is Wrong
* God--the Evidence (Without Religion)
* Afterlife Without Religion
* Skeptics Demolished
* Afterlife Objections Demolished
* Ghosts- Randi and closed minded skeptics when they die
* Victor Zammit speaking at Speakers Corner
* Materialized Houdini speaks to Victor





FEEDBACK: (Three only).

1) 'Thank you Victor and Wendy. I found it interesting that George Meek had done research and written about Physical Mediumship. I ordered the book you mentioned and look forward to learning more about that aspect. There is always so much to learn from your reports.' Anna

2) 'He (George Meek) did at least 16 years of research - the scope of which is still not public yet. In the 70's he was researching mediums in Brazil! So much to learn.' Keith Clark

3) 'I've been doing evp research for ten years now and I absolutely know there is an afterlife,absolutely.' Ian


HIGHLY INSPIRATIONAL MUSIC: 'We are the World'. An idea for the creation of an American benefit single for African famine relief came from activist Harry Belafonte. Several musicians were contacted, before Michael Jackson, with some help from Lionel Richie, was assigned the task of writing the song. Read the story behind We are the World.
J.M. says, "This song makes me happy. These voices give me hope, the same hope I am losing day by day. I trust the world and I love people around me a little more every time I listen to this. It inspires me. It makes me believe in love and in the power of change."





Whilst we encourage and we publish many papers and reports by afterlife researchers, we are not in a position to guarantee the accuracy of all claims. We accept the imputed claim that the afterlife and paranormal research done by the researchers is done in good faith. ALL WORK IS COPYRIGHT BY THE CONDITIONS SET AT THE GENEVA CONFERENCE