February 15th, 2019


Last week's report and all previous reports


COMMENTARY: EXTRAORDINARY EVIDENCE While most people are not aware of it, the evidence that has been accumulated for the paranormal and the afterlife is extraordinary.
For example Dr. Edwin May and his associates, combined the results of all the 26,000 trials on 154 experiments with psychic phenomena done at Stanford Research Institute from 1973 to 1988. They found that psychic phenomena had been shown to exist with odds against chance of more than a billion billion to one. (Radin 1997:101).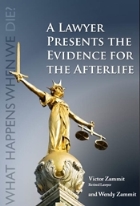 Every culture in the world has accepted that the paranormal and the afterlife exist, on the basis of repeated observations of telepathy, clairvoyance, precognition, near-death experiences, deathbed visions and after-death communications. When we take this into account, together with 170 years of modern experimental evidence outlined in our book A Lawyer Presents the Evidence for the Afterlife, the existence of the paranormal and the afterlife are not at all 'extraordinary' claims.

Far more extraordinary is the claim, made without ANY evidence whatsoever, and in opposition to the lived experience of every culture that has ever existed, that there is no afterlife, no paranormal and that matter can produce consciousness.



THE EXTRAORDINARY EVIDENCE OF THE SCOLE EXPERIMENT Between 1993 and 1998 four people formed a physical mediumship circle which produced incredible evidence in over 500 sittings. Their work was conducted in a number of international locations, including Germany, Ireland, the Netherlands, Spain (Ibiza), Switzerland, and the USA. Among the investigating teams were electrical engineers, astrophysicists, criminologists, psychologists and mathematicians as well as three seasoned investigators from the Society for Psychical Research.





DR. ELISABETH KUBLER-ROSS: NO-ONE DIES ALONE Elisabeth Kubler-Ross writes:
"There are three reasons why no one can die alone.

Besides an absence of pain and the experience of physical wholeness in a simulated, perfect body, which we may call the ethereal body, people will also be aware that it is impossible to die alone. This also includes someone who dies of thirst in a desert hundreds of miles from the next human being, or an astronaut missing the target and circling around in the universe until he dies of lack of oxygen."
Read more...



THE NEAR-DEATH EXPERIENCE OF AMPHIANDA A very uplifting NDE which led a then depressed 15 year girl to see her step-mother in a totally new light.





BOOK REVIEWERS NEEDED
IN TIMES OF WAR; Messages of Wisdom from Soldiers in the Afterlife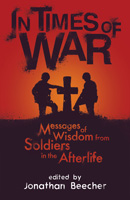 At the beginning of the book, Jonathan Beecher, the founder of Whitecrow books, describes the spiritually transformative experiences that changed his own life. He then goes on to present some of the best and most interesting descriptions by soldiers of what happened when they died in combat. These were received through automatic writing or trance mediumship by some of the most tested mediums of the twentieth century. Many accounts include details which we have not read in other books, such as ways the dead soldiers were able to stay in the battle and assist their comrades. Jon has 20 pdf copies of the book to send to readers who are willing to commit to writing a short review on Amazon. Email info@whitecrowbooks.com.
SOUL SUMMIT SCOTTSDALE
This is a friendly reminder about Soul Summit Scottsdale: the Super Early Bird Offer is on until February 22nd. Read more...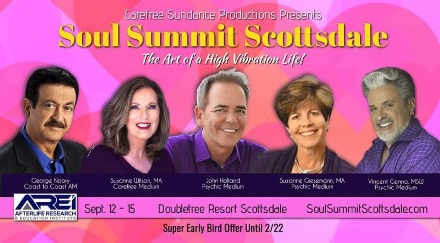 THIS WEEK'S ZOOM GROUP MEETINGS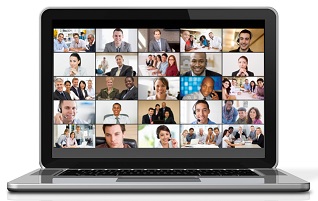 Check out the free online meetings this week at victorzammit.com/zoom/
Groups meeting this week include:


SHERI PERL'S SELF HEALING GROUP
Sheri will be running a free online course in self-healing on zoom starting on Saturday February 16th February. It will be interactive so bring paper and pen to write. The course will run on 4 or 5 Saturdays US time starting Saturday 16th February, 2019 https://zoom.us/j/7595332928
Time: 3 pm New York Time; 8 pm London time; 7 am Sunday Sydney time. See video...


THE MAGIC OF INSTRUMENTAL TRANSCOMMUNICATION A most exciting area of afterlife research is using electronic equipment to contact other dimensions. This Sunday 17th February, 2019 our Global Gathering will be led by Keith Clark who will fill us in on the background of ITC and on current research. Next Sunday (24th February) our guest will be Dr. Anabela Cardoso a leading European ITC researcher and editor of the ITC Journal. Time: 3 pm New York Time; 8 pm London time; 7 am Sunday Sydney time.
https://zoom.us/j/7595332928

Wednesday 20th February, 2019

Automatic Writing and Mediumship Discussion
5:30 PM Pacific Time
https://zoom.us/j/7595332928
Coordinator: Sheila Lowe sheila@sheilalowe.com

Physical mediumship for new sitters and developing mediums
7 pm Central time 8 pm New York 5 pm Pacific Time Sydney time Thursday 11am.
Coordinator: Rob Blackburn
NOTE This will be in a different AREI zoom room.
https://zoom.us/j/4381898190

For full program go to www.victorzammit.com/zoom
SUSAN AUSTIN TAYLOR'S OBEs
Susan Austin Taylor is a metaphysical teacher and psychic medium living in the state of Texas. Astral travel is her passion; she began exploring the astral realms at an early age. After being approached by her guides and teachers in spirit, she began an apprenticeship with them lasting several years. Under their guidance she became more proficient and effective as an astral volunteer, eventually becoming an intermediary to the dead and dying, both in this realm and in the astral realm.





DOES EVERYONE HAVE A SPIRIT GUIDE?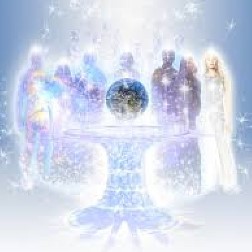 Directly from the afterlife by the highly advanced spirit teacher Silver Birch: "From the moment of conception, and even before that, there is attached to the incarnating soul someone who volunteers to act as his/her guardian. The guardian will maintain to the best of his/her ability the function assumed until the time comes for you to cross the border. The task becomes easier when you are aware of the guardianship; it becomes difficult when you are unaware of it. There is only one guide, but many helpers."
(Guidance from Silver Birch, 1999 'ed., p110).
AT HOME WITH JENNY COCKELL: VIVID MEMORIES OF A PAST LIFE The story of Jenny Cockell from England is one of the most fascinating examples of past life memories which have actually been confirmed. She tells us how she was able to find her children from a previous life in which she had died as a young mother, and how she was able to exchange mutual memories with them. She also relates memories of other lives – and why her "search for trails of the past" has now come to an end.






WE EVOLVE THROUGH REINCARNATION "The knowledge acquired in each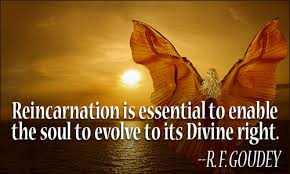 existence is never lost. A spirit, when freed from matter, always remembers the wisdom - what he/she has learned. He/she may, during incarnation, forget partially and for a time, but the latent intuition which he preserves of all that he has once known aids him in advancing. Were it not for this intuition of past acquisitions, he would always have to begin his education over again. A spirit, at each new existence, takes his departure from the point at which he had arrived at the close of his preceding existence." (from The Spirits' Book.)




THE GREATEST MEDIUM THE WORLD HAS SEEN? Have you ever heard of a medium being voted as the most famous and revered person in a country? Chico Xavier (1910-2002) was. Michael Tymn writes: "Xavier, who dropped out of school at age 13, produced, by means of automatic writing, 458 books with sales in excess of 50 million. All of the royalties were donated to over 4,000 hospitals, retirement homes, soup kitchens, etc. as Xavier lived on a very modest income from his government job and pension. In 2000, a newspaper in the Brazilian state of Minas Gerias asked its readers to vote for "person of the century." With more than 700,000 readers responding, Xavier won the vote over an aviation pioneer, a former president of the country, and the legendary soccer player, Pelé. More than 120,000 people lined up in a queue over two miles long to file past Xavier's coffin and 30,000 joined in the funeral procession. The state governor declared three days of mourning." Read more fascinating accounts on Michael Tymn's blog.





WHAT IS SPIRITISM? Spiritism began in 19th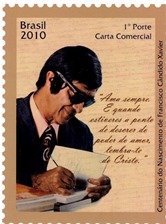 century France, thanks to educator Allan Kardec who helped to codify the practice. From there it spread to other countries, in particular Brazil, where a popular medium Chico Xavier (1910-2002), became a sort of figurehead for the religion, appearing on television frequently. Like Spiritualism, it accepts mediumship, however it also accepts reincarnation and puts a huge emphasis on selfless service without ego. Read more about Spiritist practice. Today, Brazil is the most Spiritist country in the world.



BRINGING THE BEST OF BRAZILIAN MEDIUMSHIP TO THE USA Ana Castro learned about Spiritism in her native Brazil. Now, 12 years after moving to Houston Texas for her work, she is bringing the best of the Brazilian researchers and mediums to the USA in a 3 day conference, the 'Science and Spirituality Connection' in Houston Texas May 24th, 25th and 26th. Also presenting are Dr. Dean Radin and Dr. Larry Dossey. Read more...





See Victor on Video
* Subscribe to Victor's Youtube Channel:
* What Happens When you Die
* Afterlife and Science
* Near Death Experiences- Evidence of the Afterlife?
* What You Must Know Before You Die
* David Thompson's Materialization
* Million Dollar Challenge
* The Afterlife on Trial
* A Lawyer on the Afterlife
* Suicide is not the answer
* Religion and the Afterlife
* Ghosts- Randi and closed minded skeptics when they die
* Zwinge Randi's Challenge Exposed ... Lawyer Explains
* Why Professor Richard Dawkins is Wrong
* God--the Evidence (Without Religion)
* Afterlife Without Religion
* Skeptics Demolished
* Afterlife Objections Demolished
* Ghosts- Randi and closed minded skeptics when they die
* Victor Zammit speaking at Speakers Corner
* Materialized Houdini speaks to Victor





FEEDBACK: (Three only).

1)"Your amazing diligence to post these wonderful and educational reports each Friday mean so much to me and so many others." Cheryl
2)"I smile every time I see reference to 'Calling Earth', and this issue was a real bonus because I had not seen Dan Drasin's talk before. My entire afternoon was filled with fascinating videos. What a treat!" Lana
3)"Great interview on Skeptiko with Julia Assante, another powerful medium with science pedigree and a very unconventional take on life after death... Julia wrote an appraisal of my work five years ago, one year before my second book, "Vistas of Infinity" came out. It was good to hear her confirming something I wrote in it as well, like how quickly people can rise from the lower states into higher ones, often within minutes... Her review of my book gave me the first indication how congruent the work of mediums and Astral Travellers actually is."
Jurgen Ziewe

HIGHLY INSPIRATIONAL MUSIC: 'MY LOVE'
Stevie Wonder is an incredible musician and song writer ("You Are the Sunshine of My Life", "I Just Called to Say I Love You", "Isn't She Lovely") having recorded 30 top 10 hits and selling more than 100 million records worldwide. In 2009, Wonder was a passionate worker for civil rights and was named a United Nations Messenger of Peace. He also wrote this amazing love song to the world - the fact that he chokes up while singing it shows that it comes from his heart.




Lyrics: My Love

My love is warmer than a smile
My love gives to every needing child
If anyone should ask you who's my true love
Tell them my love true is ever
Letting all their love come through

My love sees love without a face
And lives to love through time and space
If everything about my love
Fits to the tune of you
Then you can say that you are my love too

Let my love shine throughout the world
To every mountaintop and steeple
Til it is felt by every soul
'Til love's all over

Let it reach out to every heart
To every disenfranchised people
'Til it is present and no more is
Pain all over

Our love sees love's the key to peace
We'll pray 'til all world wars have ceased
Should you or anyone you know
Enough to say they feel as we
And let our universal song be free

Let our love shine throughout the world
To every mountaintop and steeple
Let it be felt by every soul
Til love's all over

Say words of love to all we see
To rich or poor for love is equal
Let us lift up humanity
Spread love all over

Let all its forces join as one
So to rebuke all signs of evil
Through every valley, land and sea
Our love's all people

Songwriters: Stevie Wonder

Whilst we encourage and we publish many papers and reports by afterlife researchers, we are not in a position to guarantee the accuracy of all claims. We accept the imputed claim that the afterlife and paranormal research done by the researchers is done in good faith. ALL WORK IS COPYRIGHT BY THE CONDITIONS SET AT THE GENEVA CONFERENCE